I only really have 2 leather jackets and it's those 2 jackets that I need a help / advice with.
I have this 1990 dated Taylor's leatherwear Chicago PD surplus, my first leather jacket which I bought a couple years ago.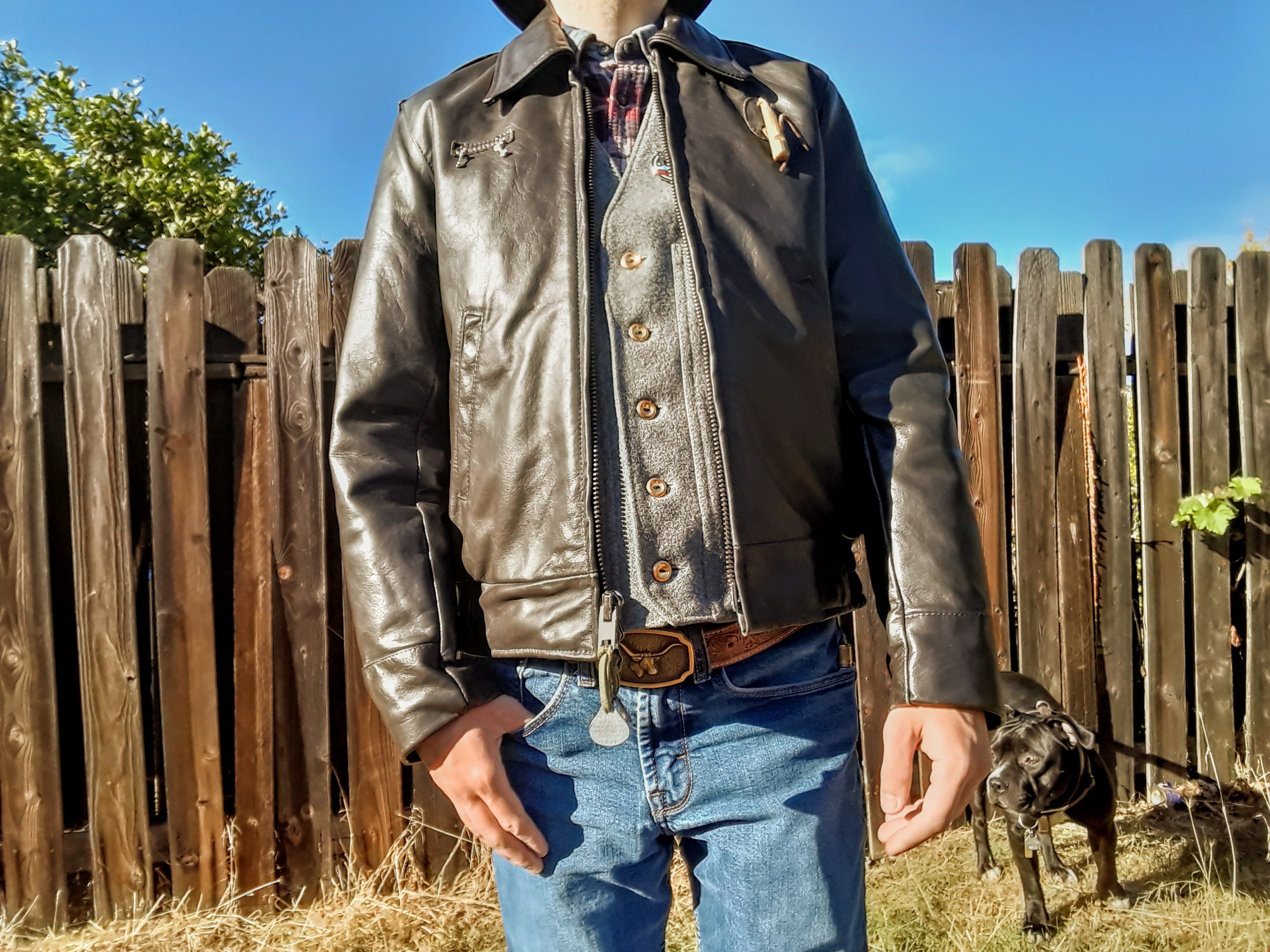 I do like the jacket but don't wear it as much as I'd like to because of the collar ( used to before getting into much more comfortable wool jackets ).
The collar feels kind of stiff to my neck and after wearing it long enough my neck gets a bit sore.
The leather seems supple enough in my hands so I don't know if it's just a matter of the weight and collar thickness ,or if it's something that conditioning and breaking can improve.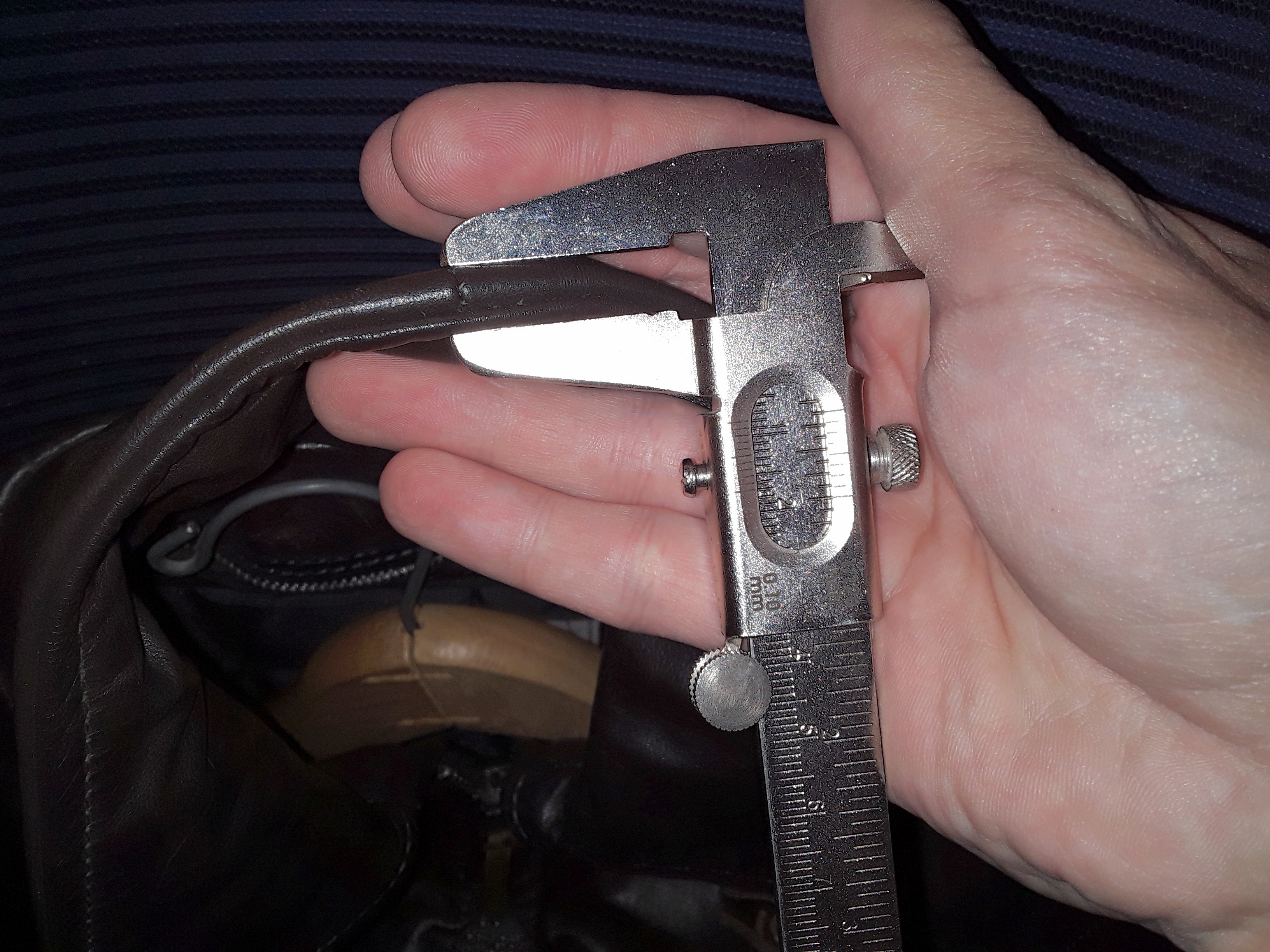 I remember putting some Bick 4 on the collar when I first got it ( hate the smell, tossed it out ) , but It seems like the top coat kept it from absorbing into the leather.
The next jacket is an old Fidelity Cafe racer I bought off Ebay last year.
My concern is with these back shoulder gussets, it seems like maybe they're permanently expanded from being a little too small for the original wearer, or maybe it's how the jacket was stored ?
Is there anything that can be done about this ?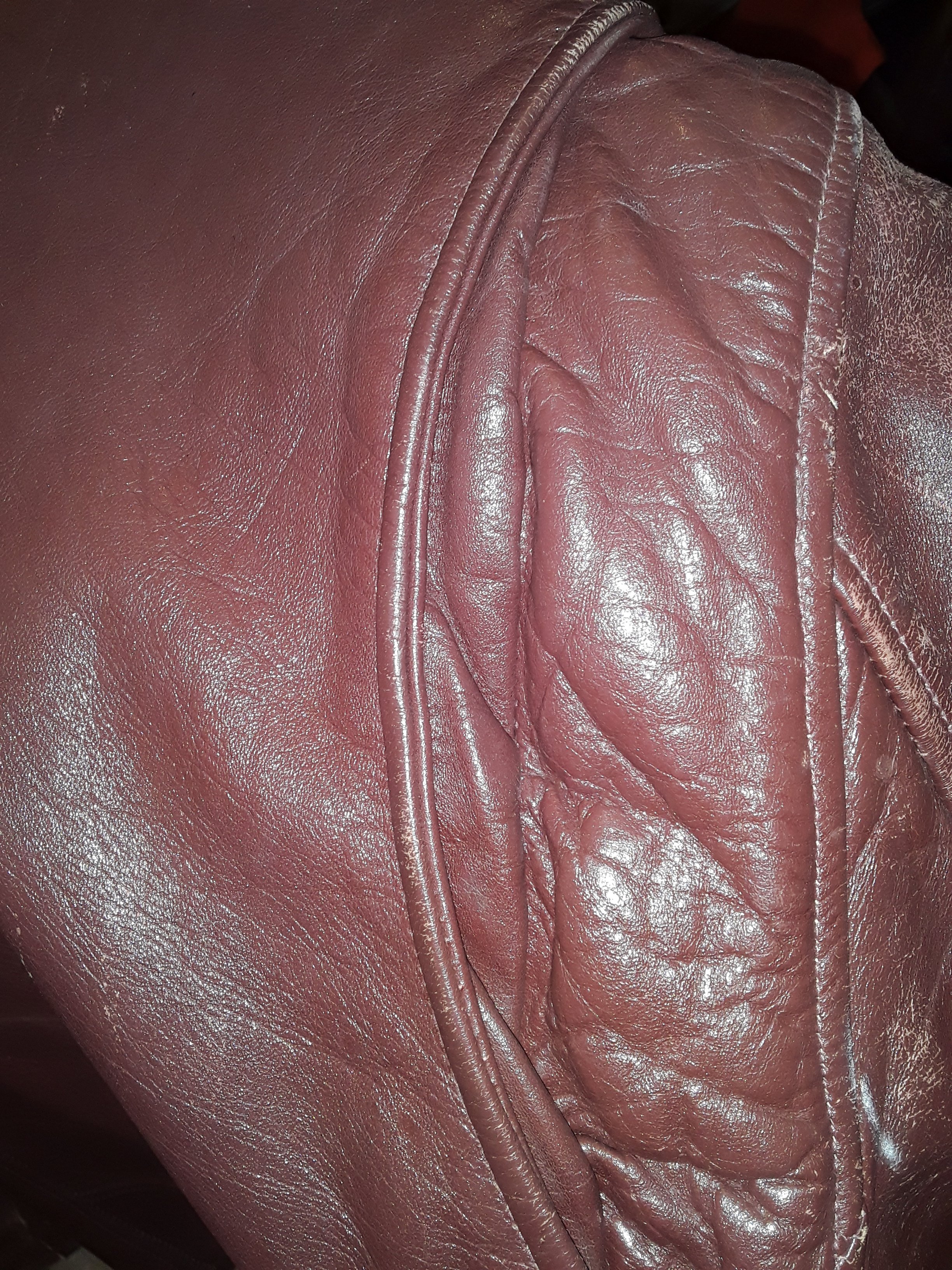 the right shoulder doesn't seem as badly expanded.