Bought this Johnson CHP cross-zip off eBay a couple weeks ago. It arrived late last week, and unfortunately it's too big for me, so it's going to be a catch and release. I paid $225 USD plus shipping/customs; I'm hoping to recover as close to the original purchase price as possible. It's a really nice jacket: burly, thick leather, and in great condition. I only tried it on once in the house before coming to the realization that it was not going to work for me. Please ask if you'd like more pics or want any more information on measurements, etc. Jacket location is Canada, I'm open to international shipping (buyer pays shipping). DM to discuss rates and overall price. Pay by PayPal. I'll try here before listing on eBay. Thanks for looking.
Measurements are as follows, and approximate. Please forgive the floppy looking tape, hard to keep it in place and take pics.
Chest: 26.5"-26.75"
Shoulders: 22"
Sleeve: 25.5"
Hem: 19.5" side adjusters tight, 23.5" loose
Front length from bottom of collar: 27"
Back length from bottom of collar: 27 5/8"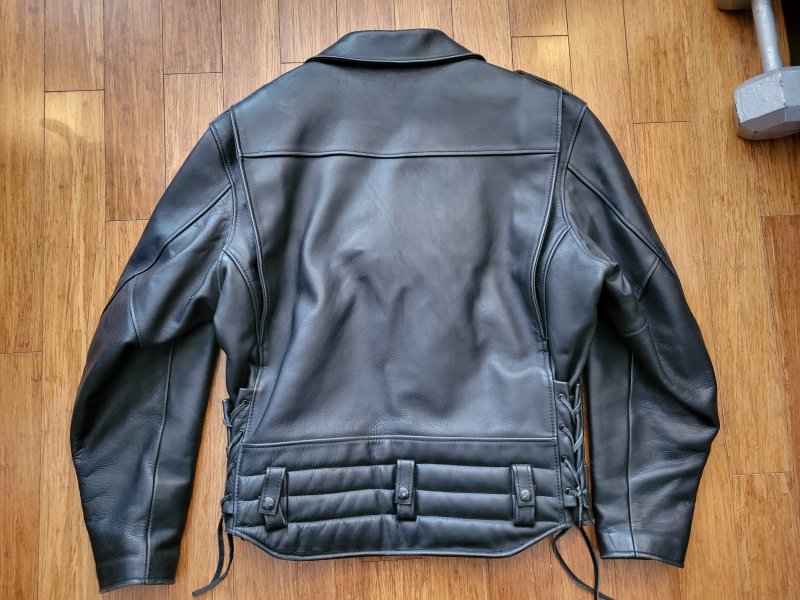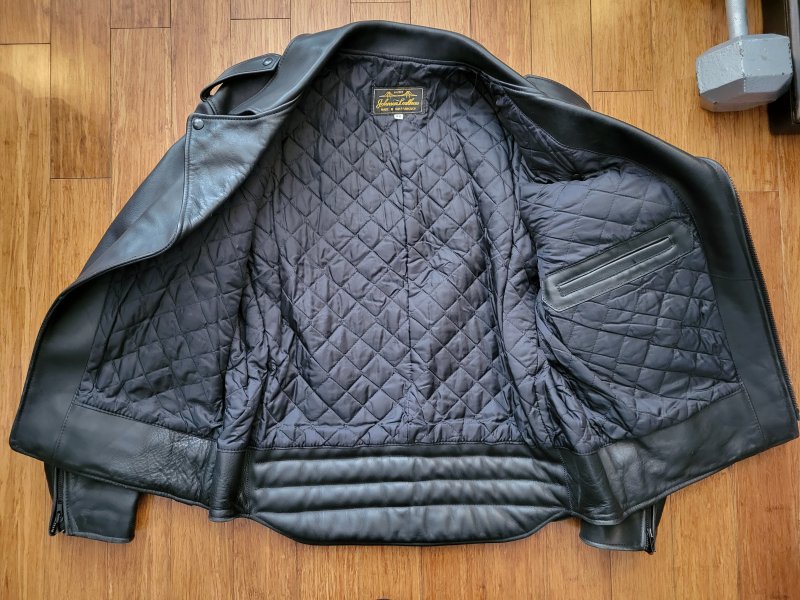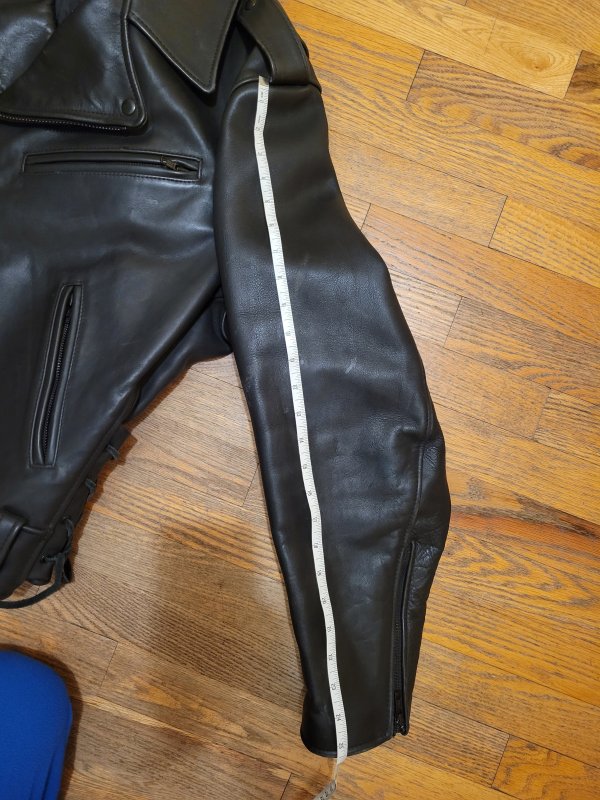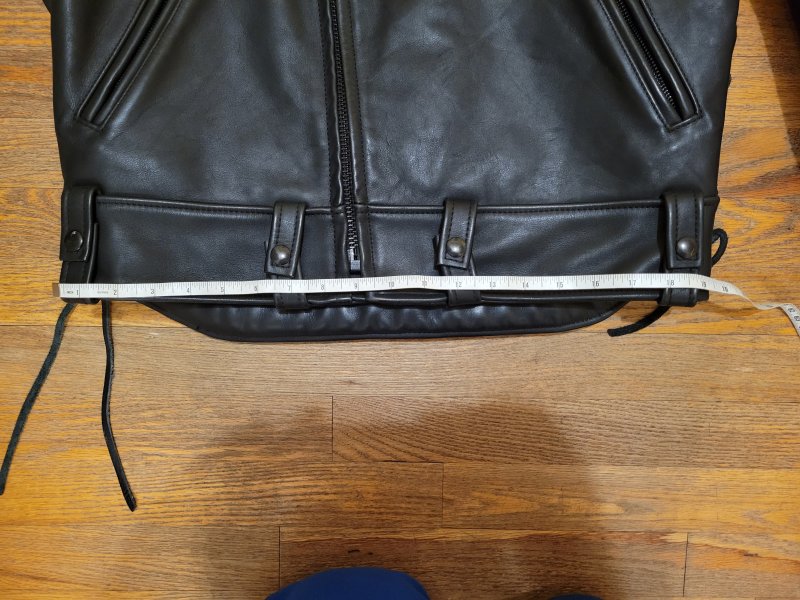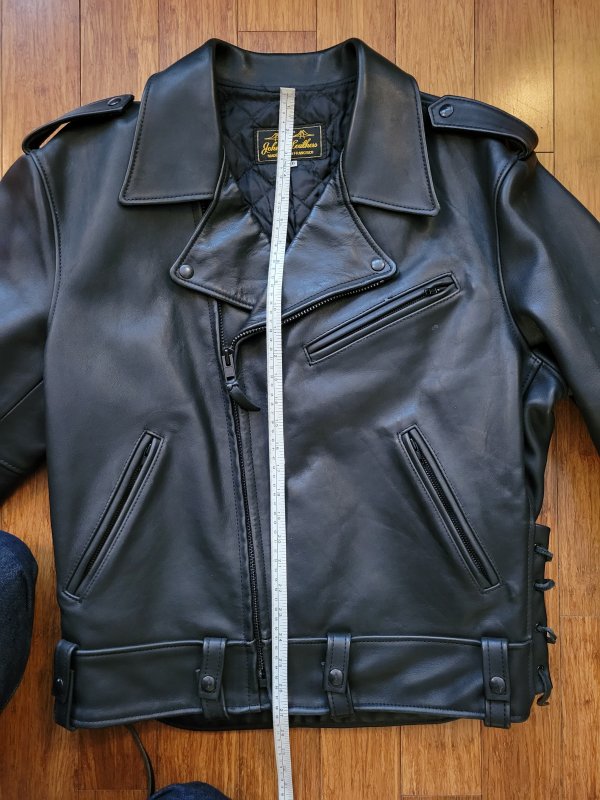 Last edited: