Hi all,
I'm a bit new to the forum, so if I've posted this in the wrong place then I apologise! I found a long-sold jacket listing on here, and I adore the style, so I was hoping if anybody is looking to sell, or can point me in the direction of someone who is, then I might be able to find someone here.
I'll include a photo of the jacket itself - a 1940s-50s (I believe) biker jacket, made by Appalachian. In particular I'm really hoping for the style with the gun pocket on the left breast, two flapped breast pockets, and the zip-map pocket in the back panel.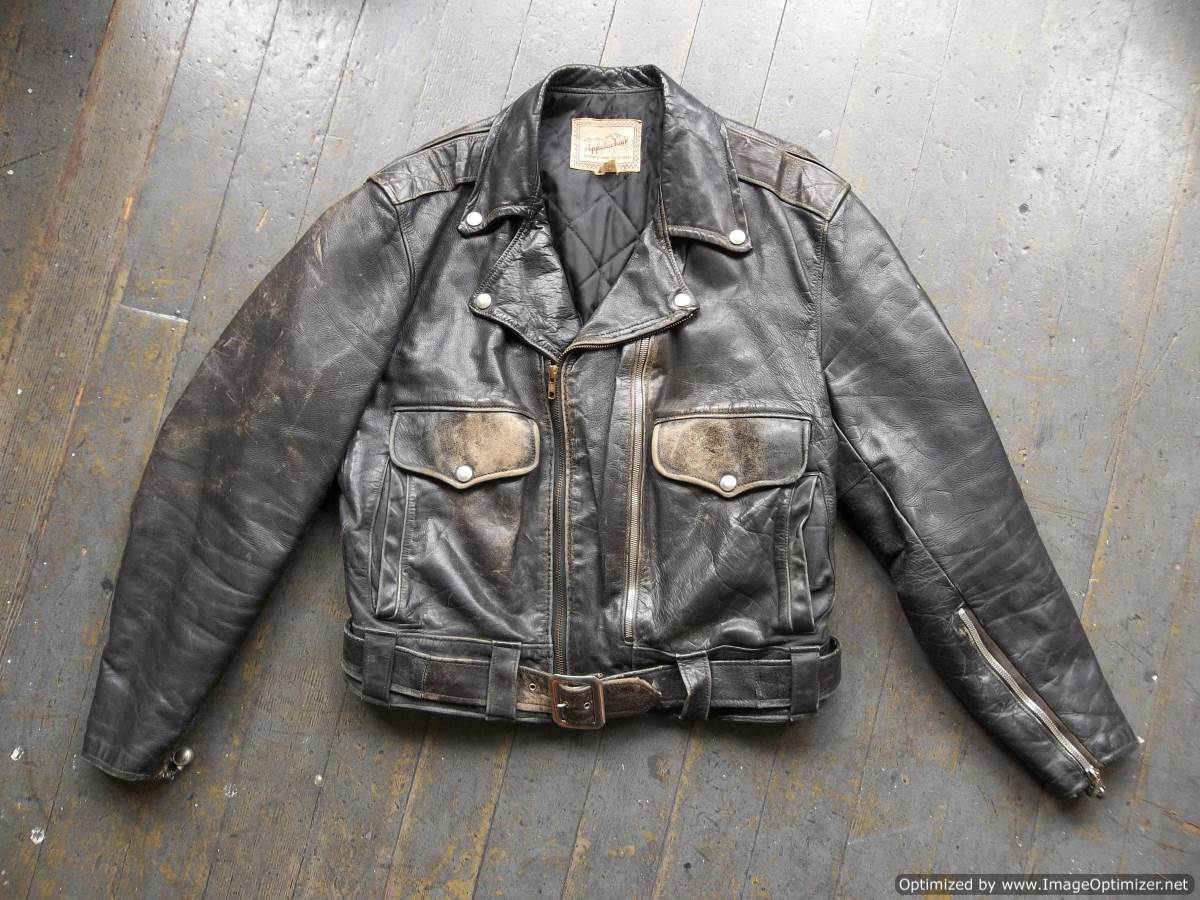 (This photo isn't mine, it came from a post on this forum, just a reference for what I'm looking for)
From what I've been able to find, a large would fit me, but anything with around a 40" chest would be perfect.
I thought I would come here, since the last listings I found was from a rather sketchy website, which turned out to be fake after a small amount of investigation,
Cheers,
James