I was looking through an old clothing discussion on another site, in which someone was discussing a jacket by the famous fashion house Maison Margiela, which has come up with a lot of influential modern designs like the Five-Zip, and I realized it was an Indian Ranger!
This grabbed my attention because usually fashion house takes on rider jackets are pretty awful (like the infamous SLP jacket, which is a boxy take on a Lewis Lightning with one of the pockets switched out for a Perfecto ticket pocket), and because Indian Ranger repros aren't common. I haven't even seen one from Sugar Cane (which repros other Indian items, just Aero's famous version that I own and love.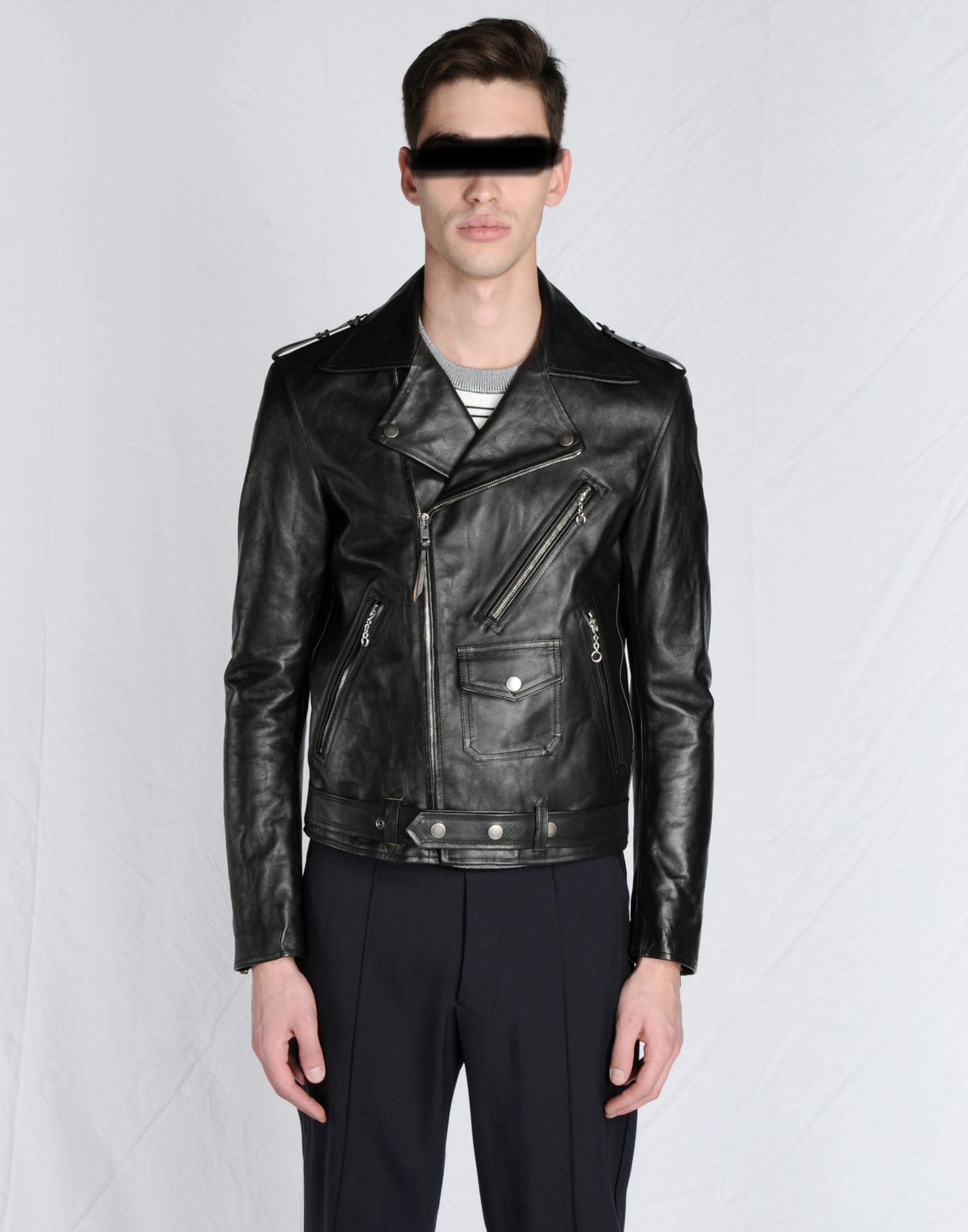 Maison Margiela said:

Reproduction of a model found in Boston and dating back to the 50s.
The item description confirms that this is in fact a Ranger.
It looks like, apart from making it in a lighter weight leathers for obvious reasons, they made a great effort to get the jacket right. The jacket immediately reminded me of
the Fidelity Indian Ranger
@handymike posted last year, and looking at them side by side, this is clearly the model they chose to reproduce.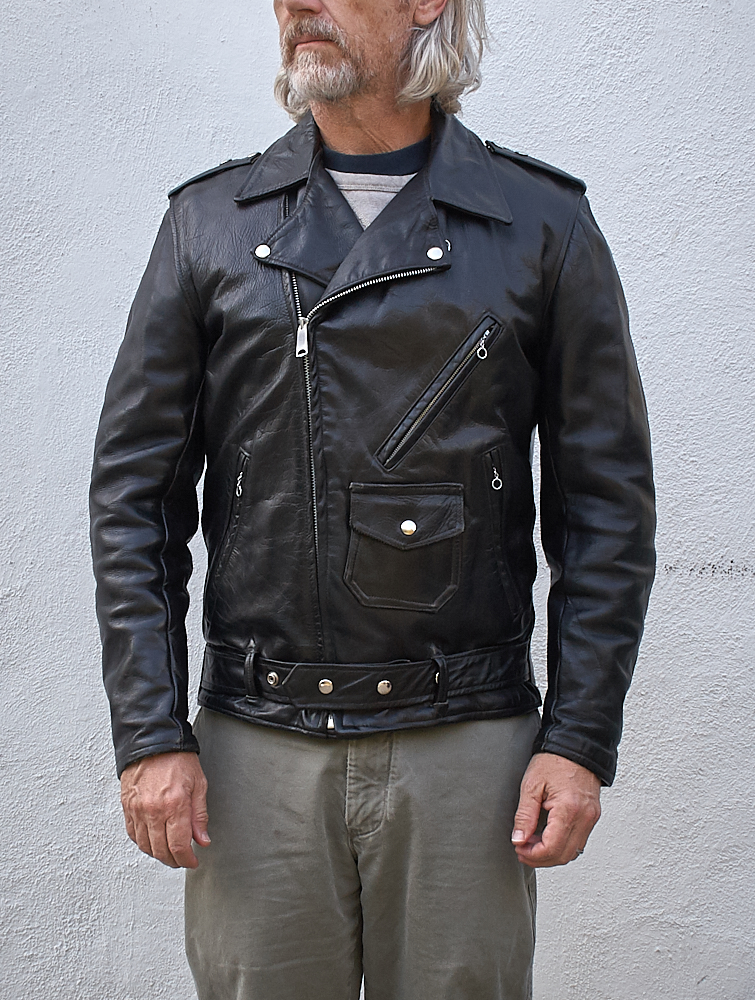 (photo of handymike's Fidelity)
All of the details match up, even the collar shape, belt studding, sleeve zips, pocket zip type and direction. I assume they're not using deadstock Talon zippers, but then if I were buying a fashion house jacket, I don't think I would want 60 year old tarnished zippers!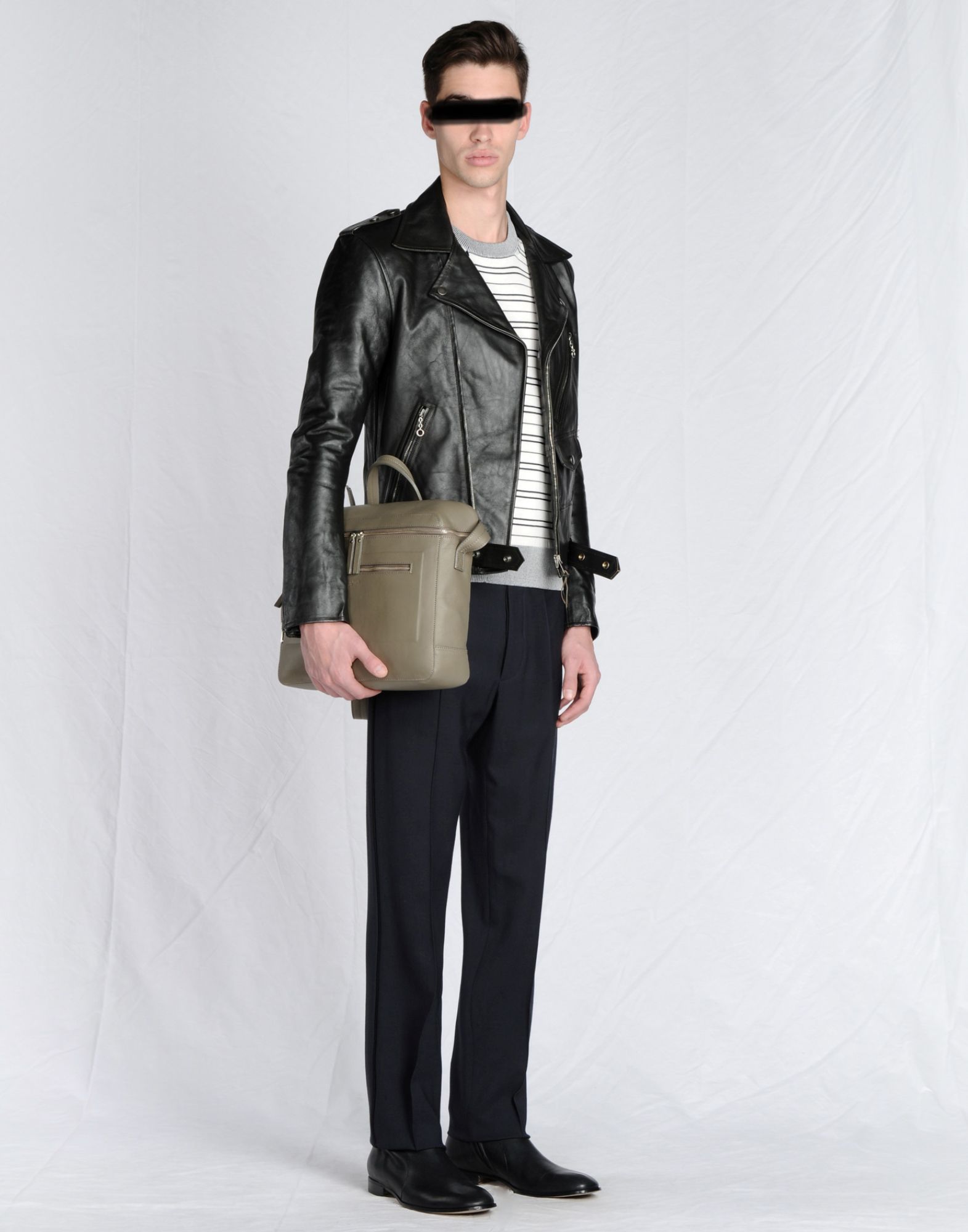 They even kept the one piece back, which could not have been cheap with this leather!
Anyway, I thought this was really cool and pleasantly surprising.