I'm hoping someone recognizes the maker of these boots from their shape or the stitching patterns. The concave heel makes me think of a Pacific Northwest maker. I have looked all over them for a stamp or tag, but no luck. They seem well built enough that I am thinking about buying them, but knowing the maker would help.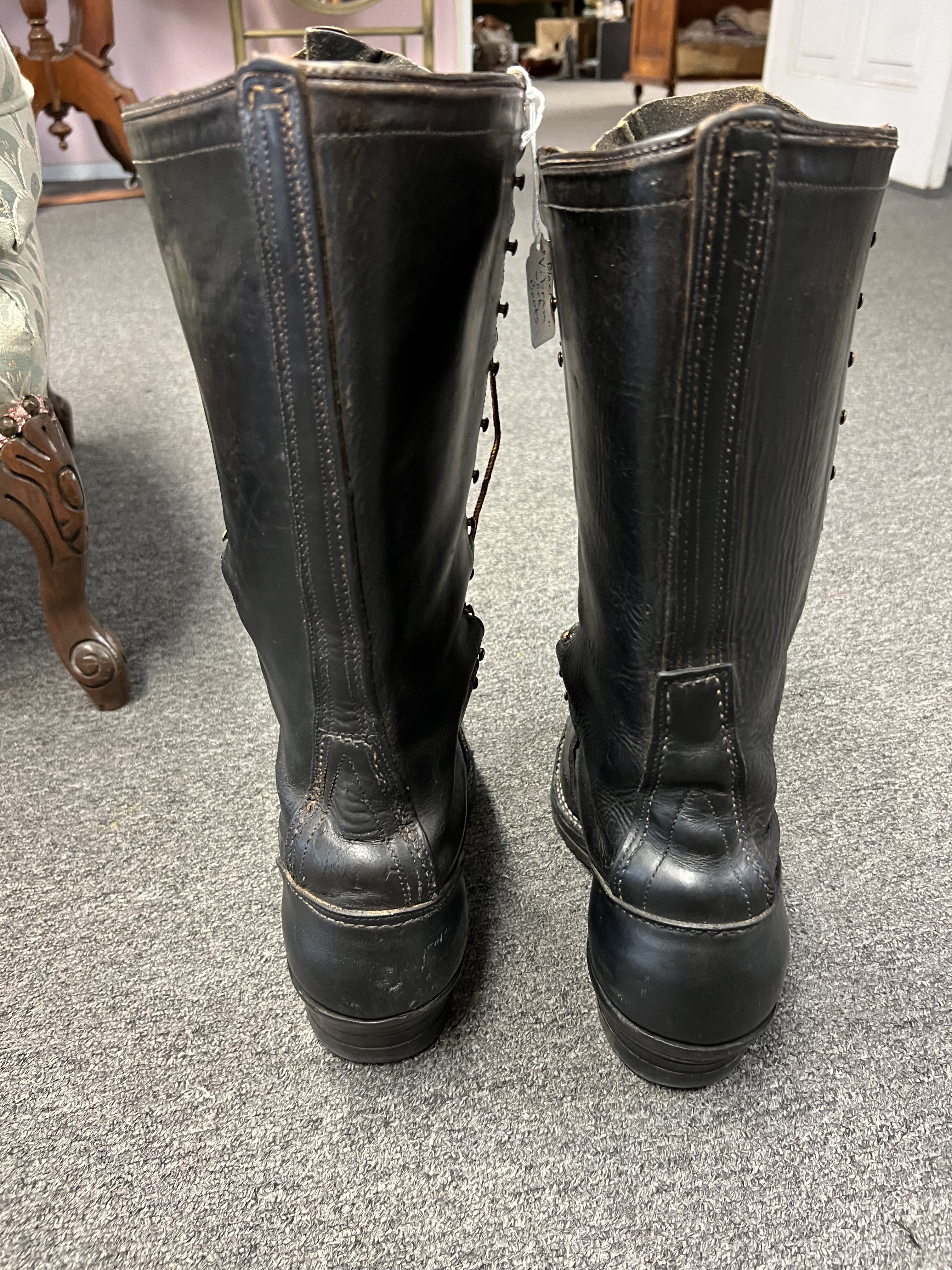 The double stitching at the sole and the backstay stitching seem to be good quality. Here is the bottom of the backstay.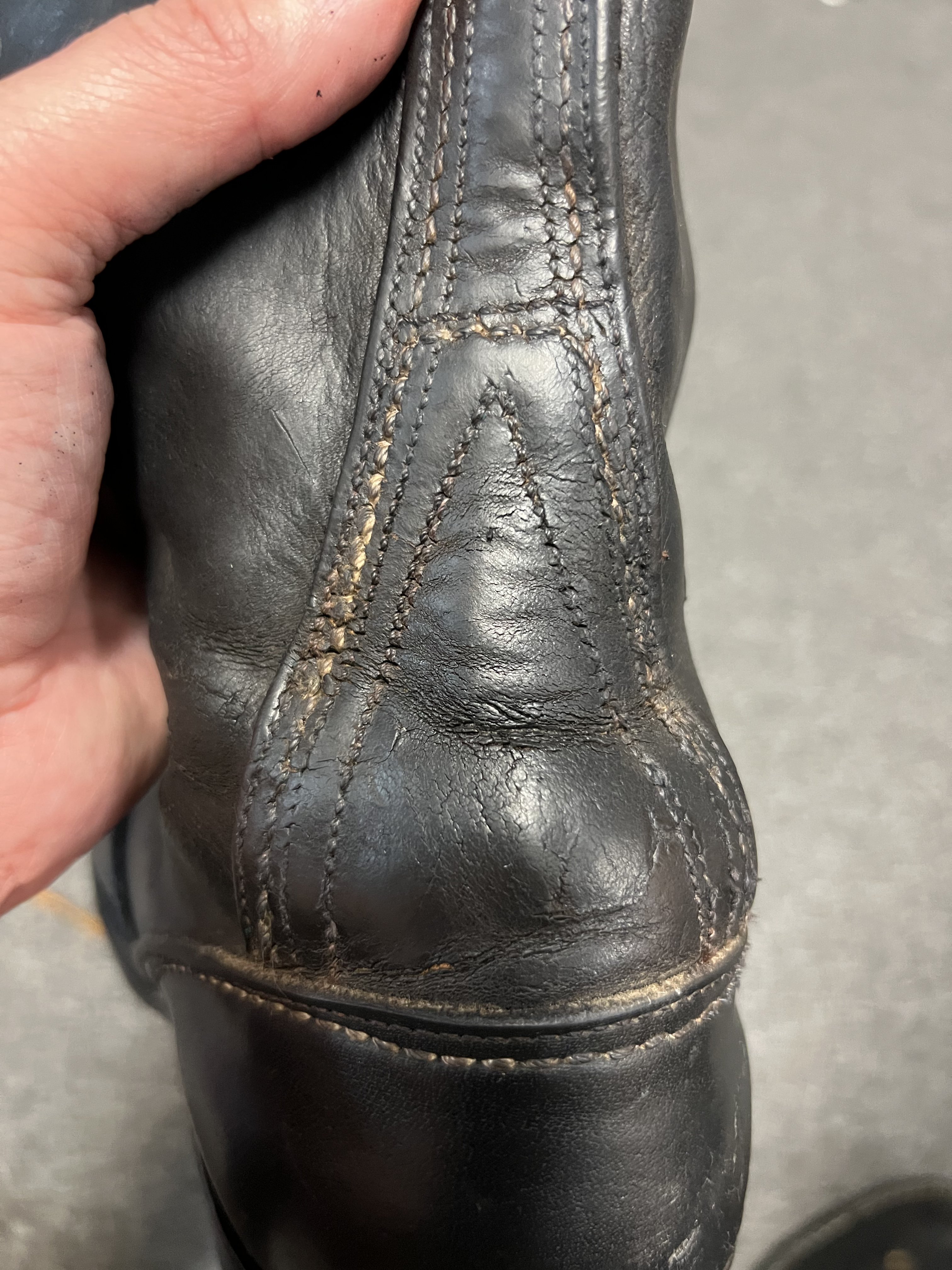 Thanks for any advice or ID help people might have.