I just received my Aero Original Hercules in Midnight Blue CXL. I really like this style. It's much more comfortable right out of the box than I expected. The Midnight Blue is such an amazing color, very deep and stormy. In sunlight there are bits of almost iridescent green. I tried to get some good shots to represent it. Almost makes me forget all about Cordovan!
I thought the regular collar was a bit too wide, so I decided to go with the August collar. The August collar is probably a little too small, but I still prefer it overall. The collar and cuffs both have corduroy and are very comfortable.
I don't think it could have come out any better for me - I'm going to wear this one a lot.
As usual, many thanks to
@Carrie @ Thurston Bros.
for all of her patience and invaluable advice throughout the process, from sending me the exact fit jacket I requested, to sizing, thread, liner and collar choices.
On to the pics!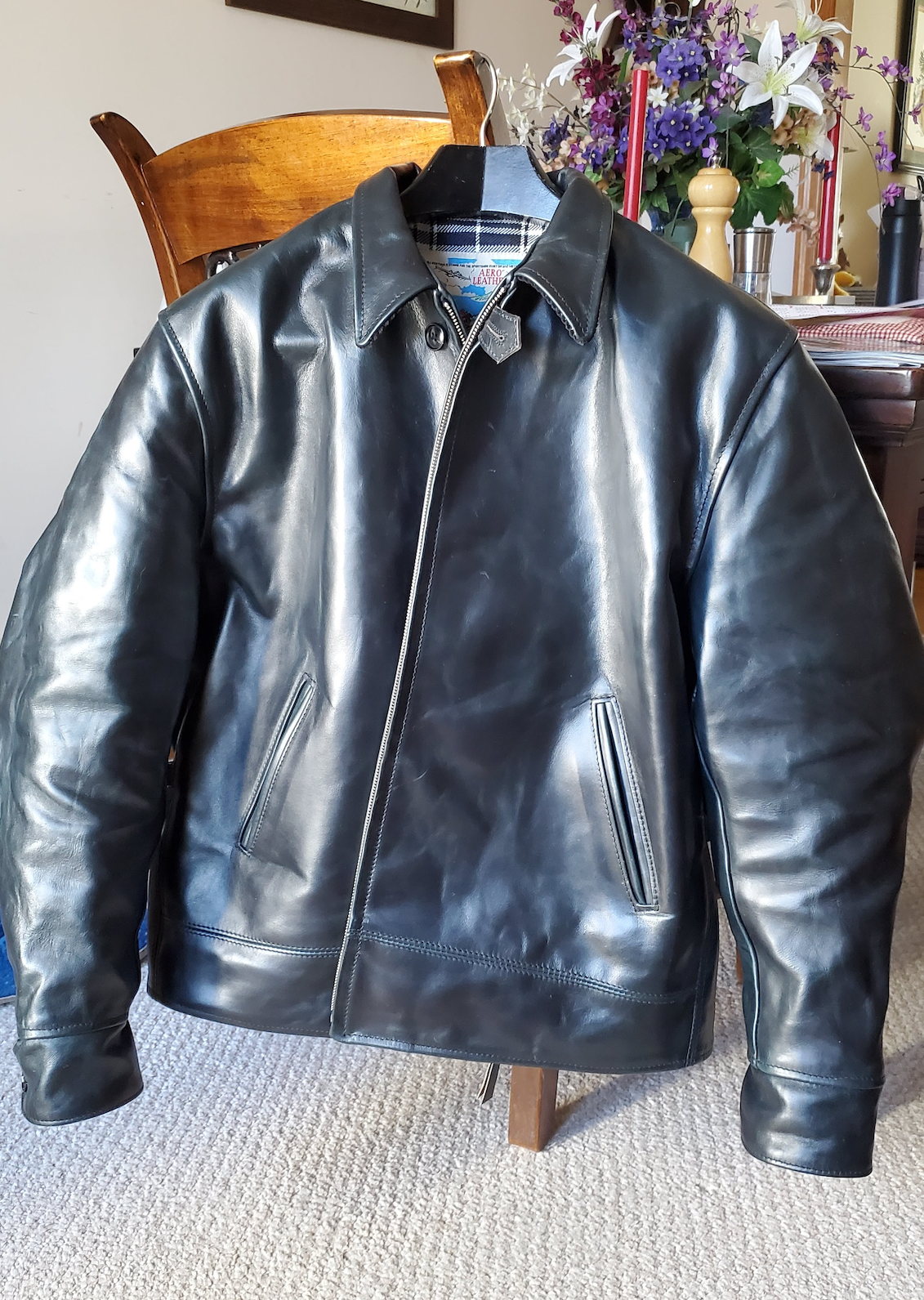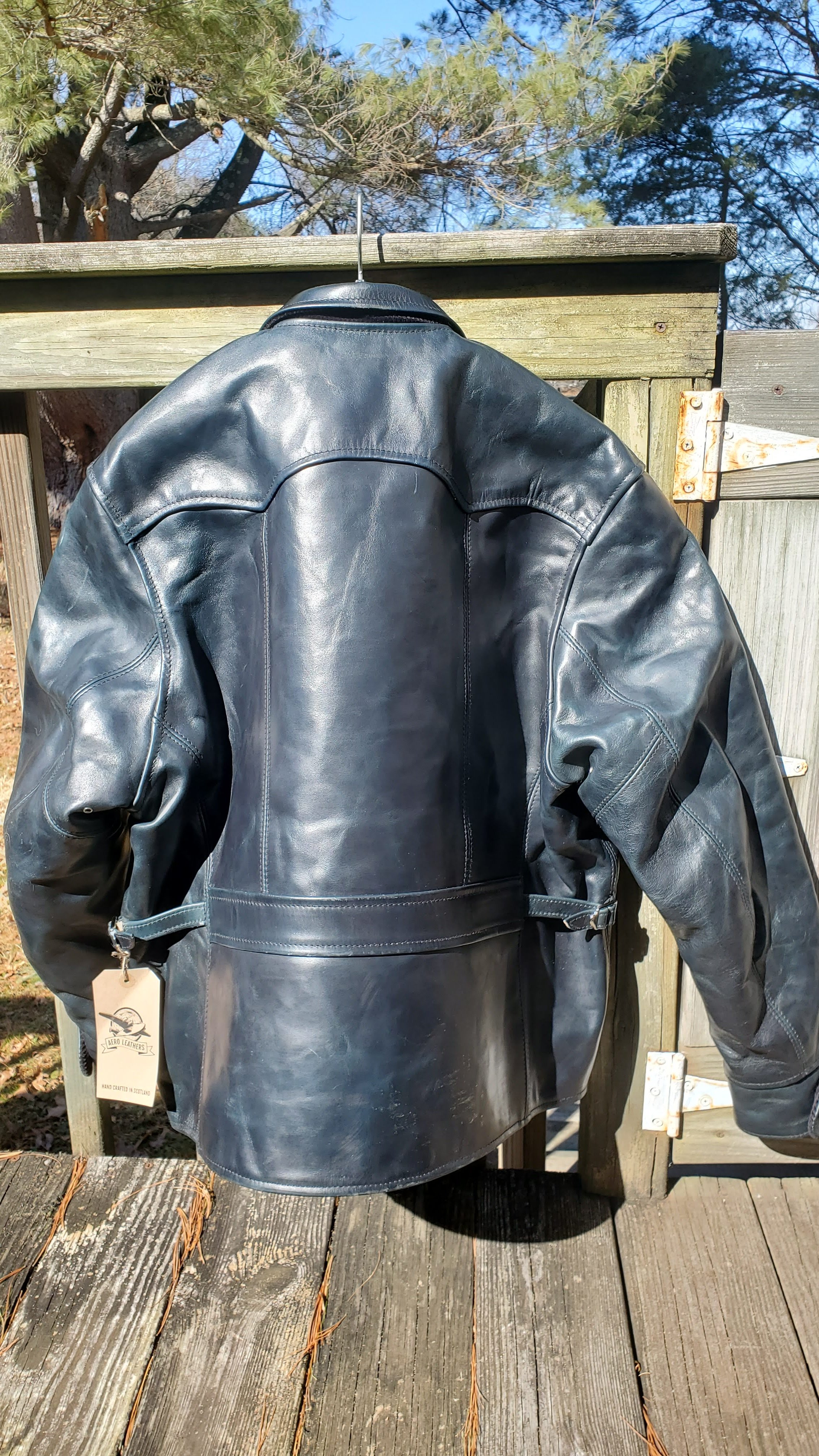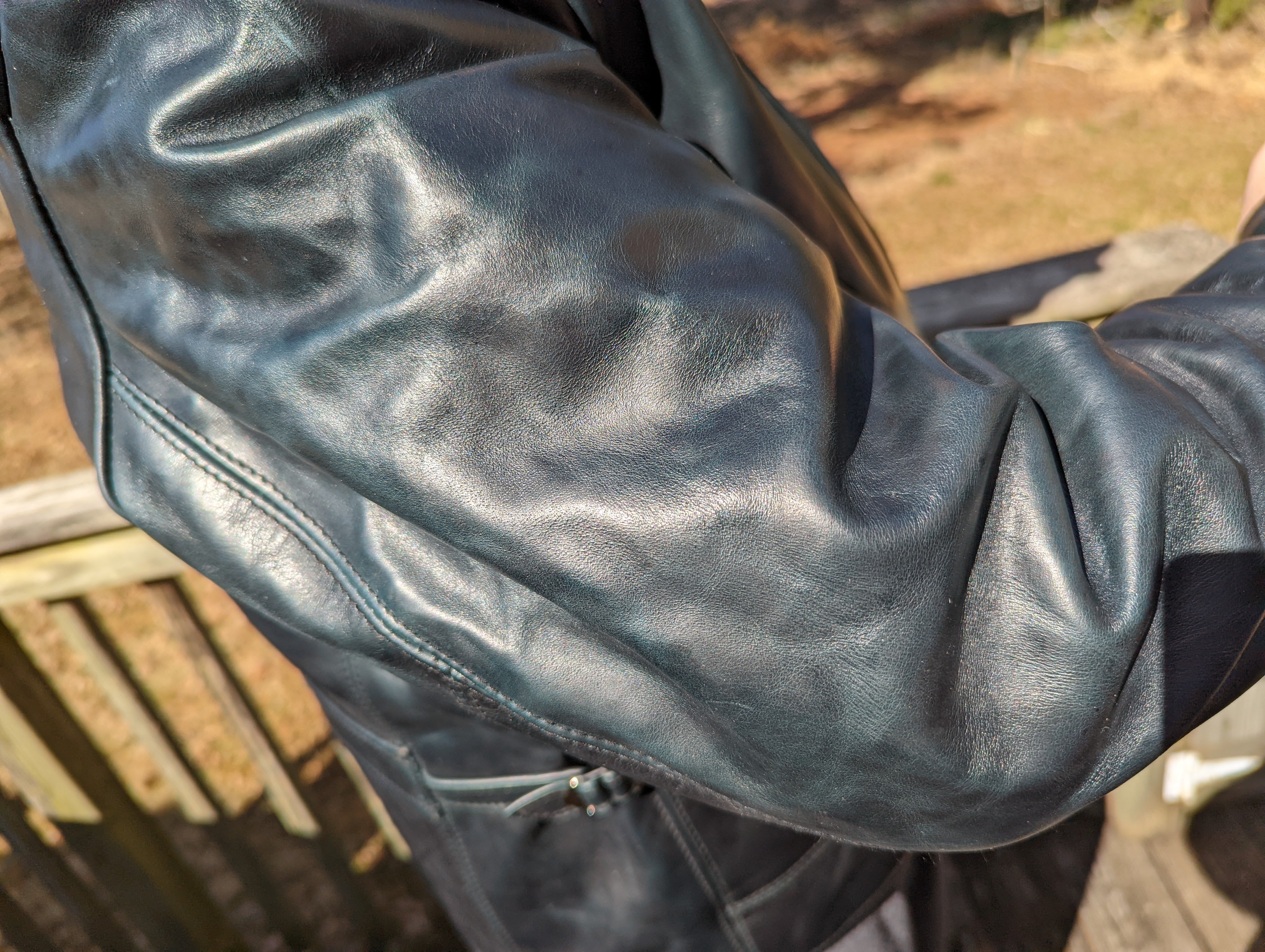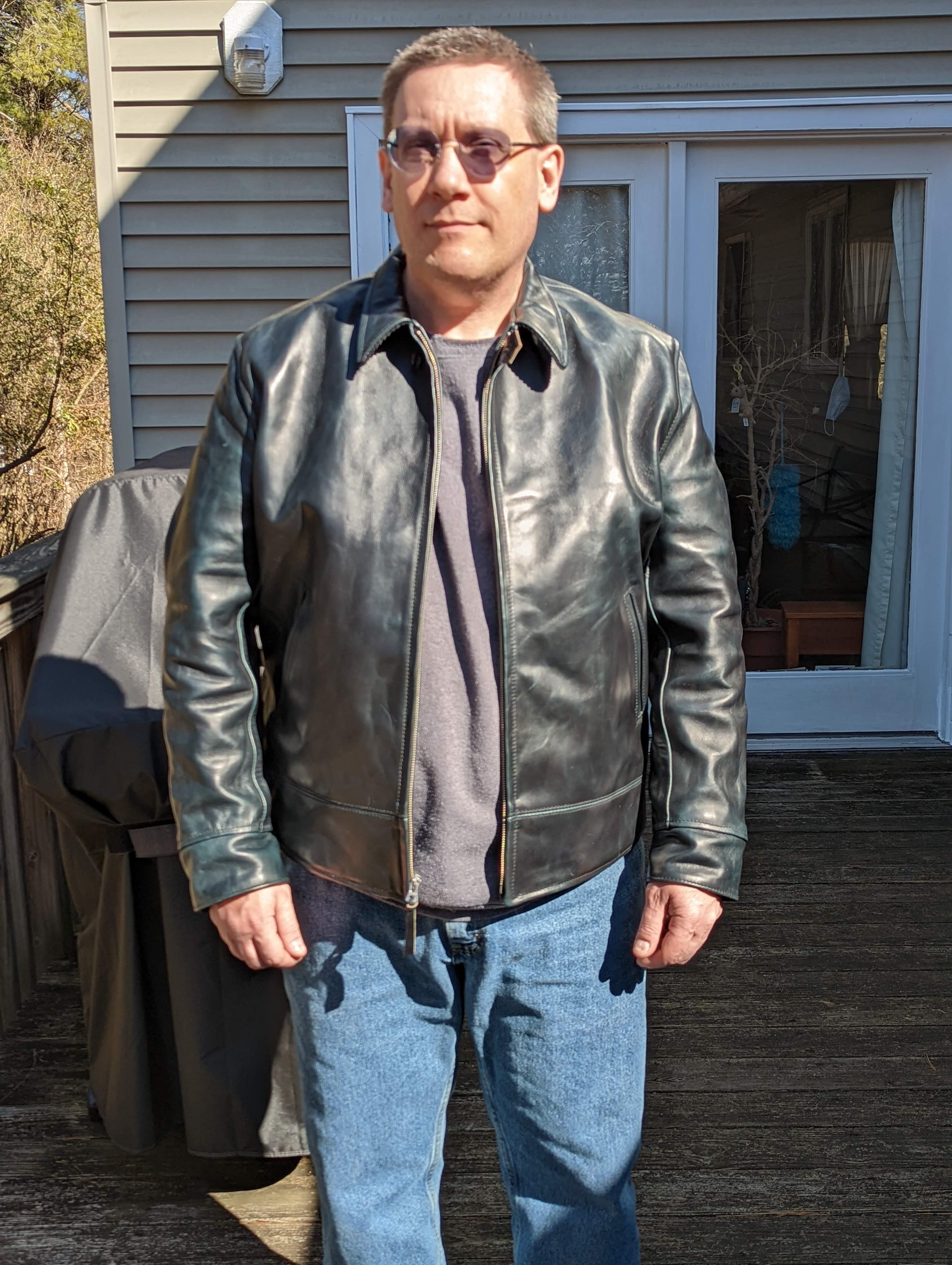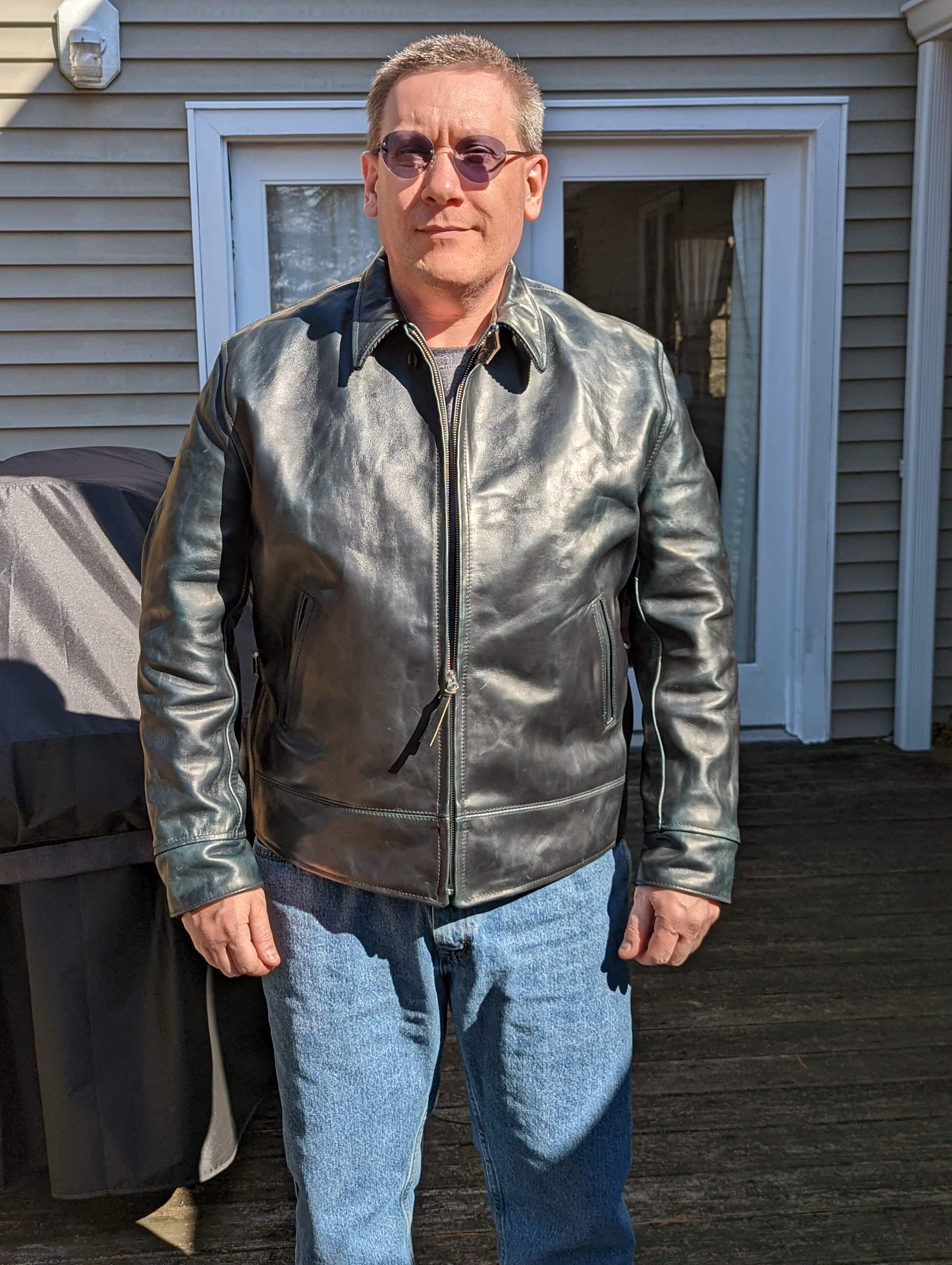 Last edited: