Nicks Handmade Boots - Robert Black CXL 10 1/2 - 11D​
Size: Men's US 10.5 / EU 43-44
Color: Black chromexcel
Condition: Gently Used
Gently used with minimal signs of wear. Worn less than half a dozen times and no hard use. New boots were over $600 and 6 month wait, Height 8" shaft, 55 Last, black cxl 6-7oz, standard top, pull loop, brass hooks and eyes, unstructured toe, 430 mini lug sole, brown edge, cuban heel. Custom handmade and custom sizing. It is the standard 55 last which is popular for good arch support for most types of feet. I find it extremely comfortable. Right is minimally larger than left as suggested by Nicks according to my foot measurements sent in when originally made. Unfortunately, these are too small for me and I have ordered 1/2 size larger and selling these. These boots are custom and very well made. MADE in USA.
Price
$OLD. Thank you!
Please note: I did treat the outsole threading with some Fiebings brown dye, as I am often not a fan of white stitching on boots and tan or brown thread was not an option on the original build and the sole threading eventually shows dirt stains anyhow.
Note: I also have a pair of Nicks Packers in Brown Waxed Flesh purchased at the same time and listing for sale for same reason.
Buyer Pays Shipping / Seller does not accept returns / US mailing only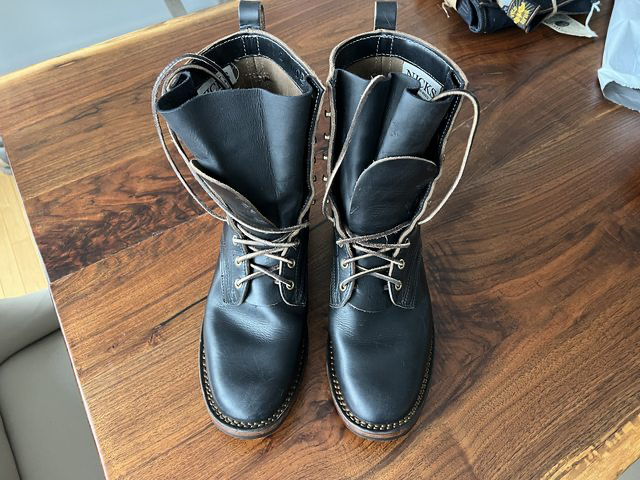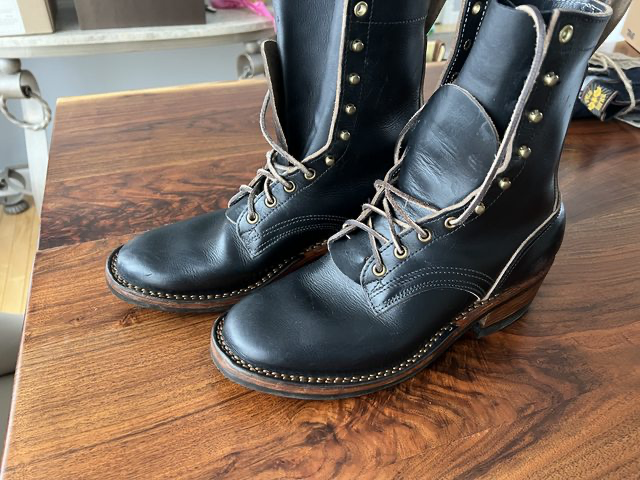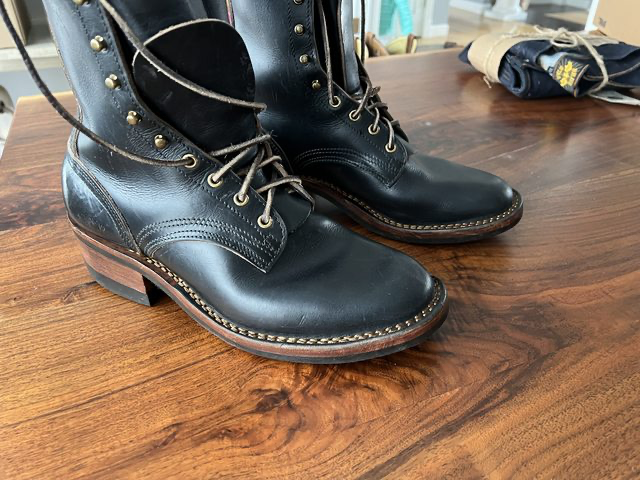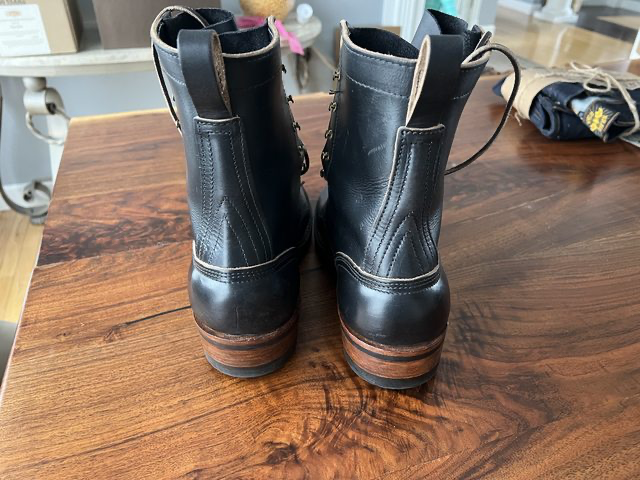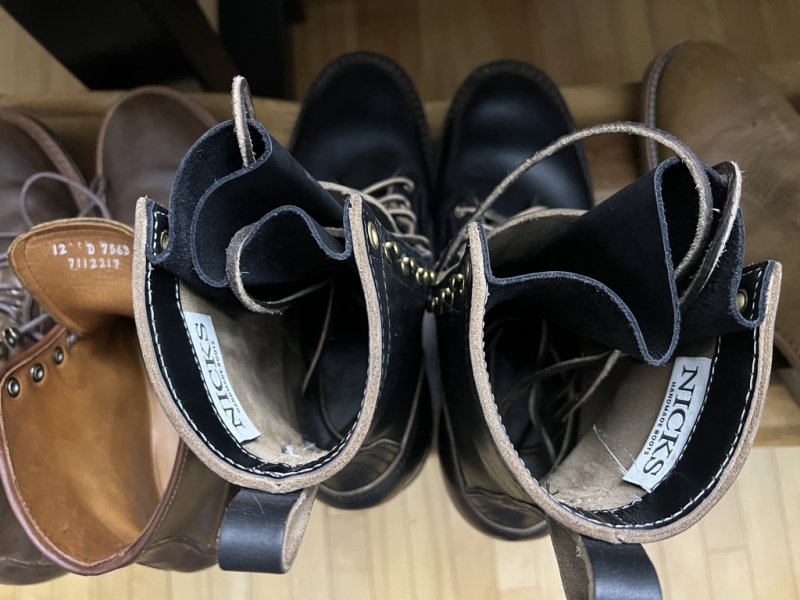 Last edited: