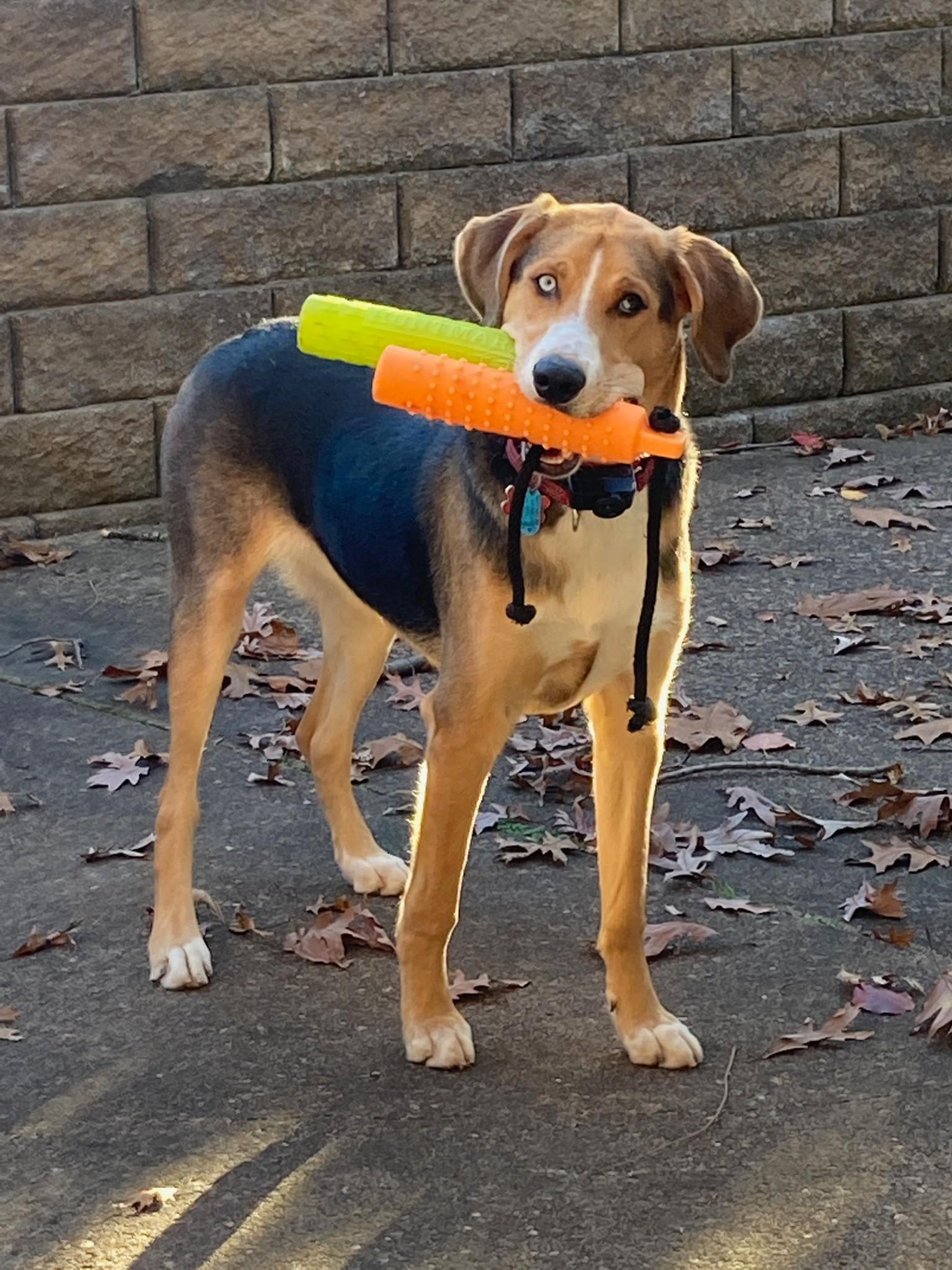 Cody is his name
he is a rescue,
first from Kentucky,
to Ohio and finally
to our home
in Pennsylvania.
Our "designer" dog's mother
is a Husky,
and his father
is a Treeing Walker Coonhound
We call Cody
a Coonski.
He loves to play and run
and jump and eat and poop
When we got him,
he weighed in at 22 pounds.
He now has reached 80 pounds
at eleven months old.
Used to be
dogs of mixed breeds
were referred to as
mutts.
Now, they are all designer dogs
bringing money beyond belief.
We paid the rescue fees and
subsequent vet fees,
much less than designer fees.
No matter how hard I try,
each time I play fetch with
Cody,
I end up with shit on my shoes.
He is a great pup
who will turn out
to be another great dog
in our history with dogs.