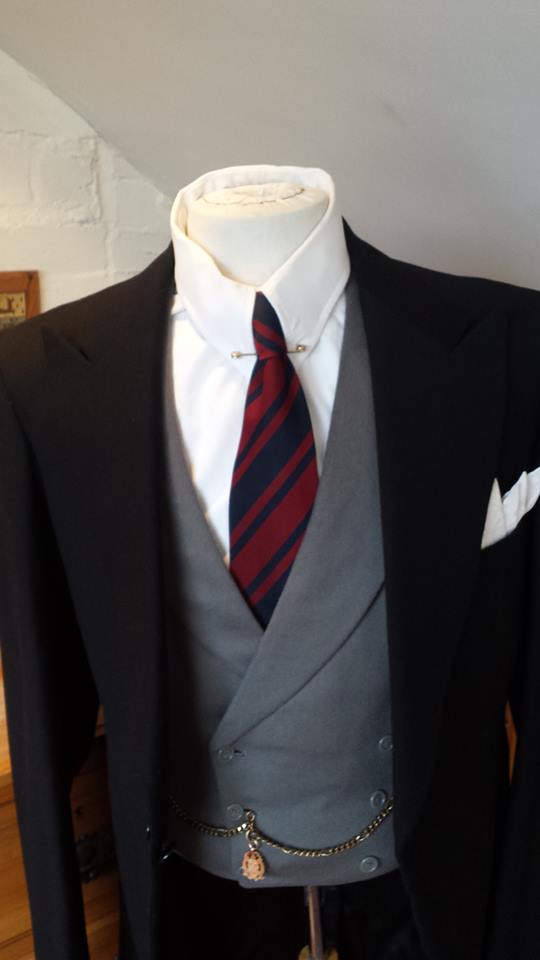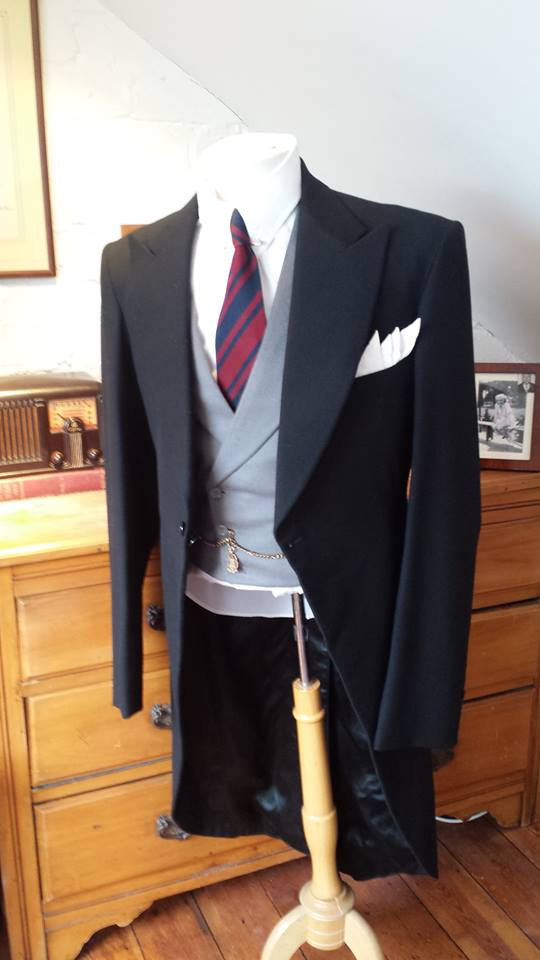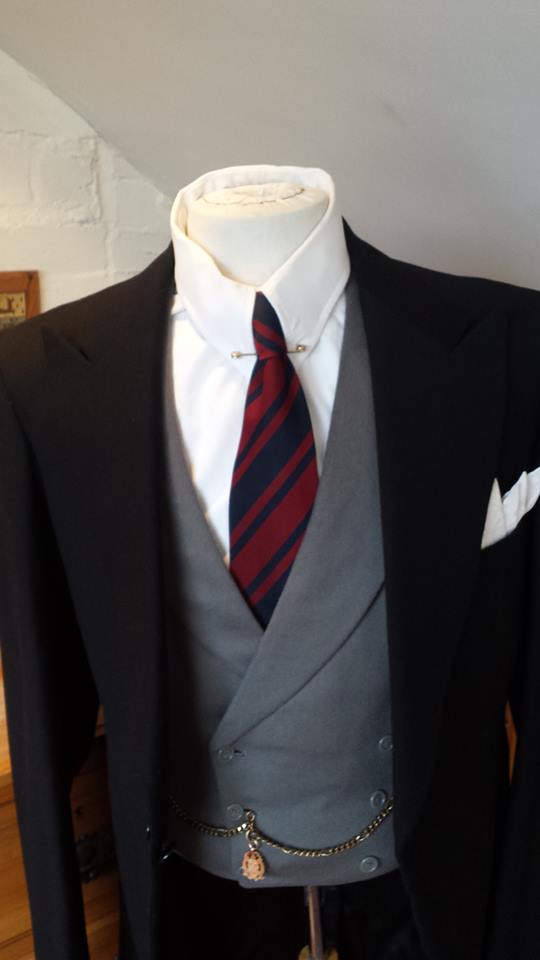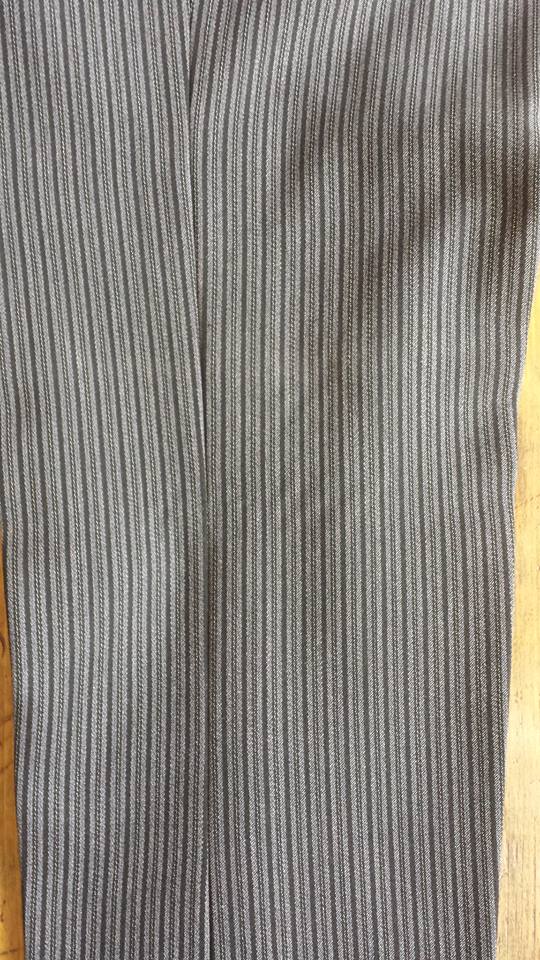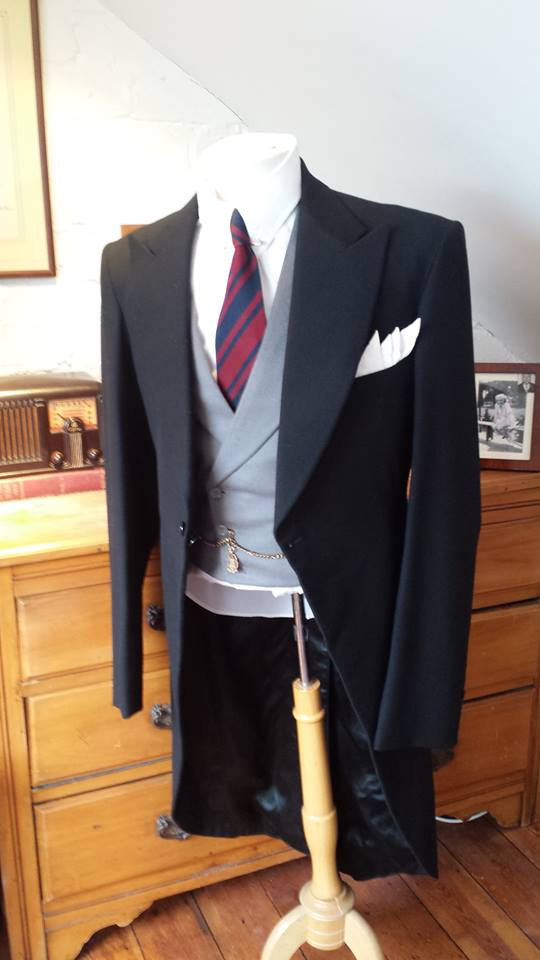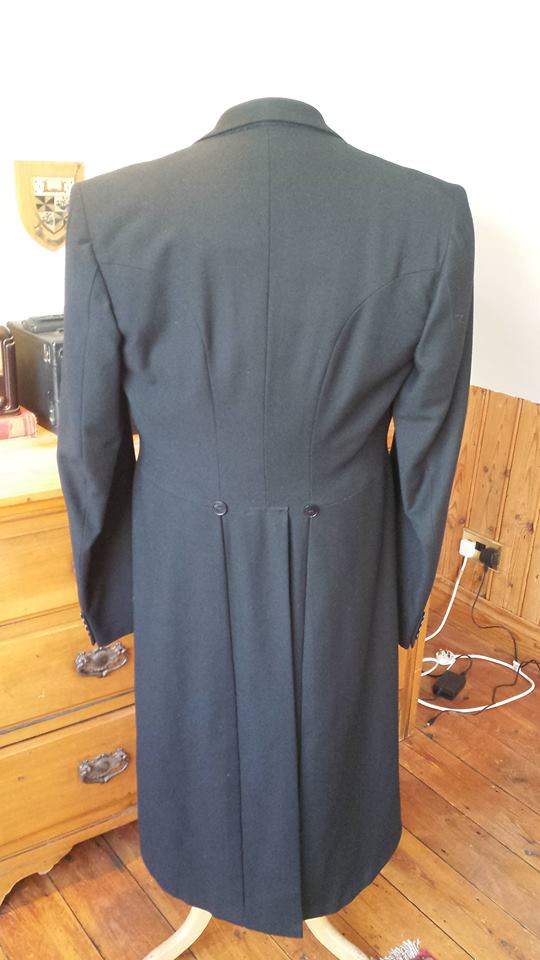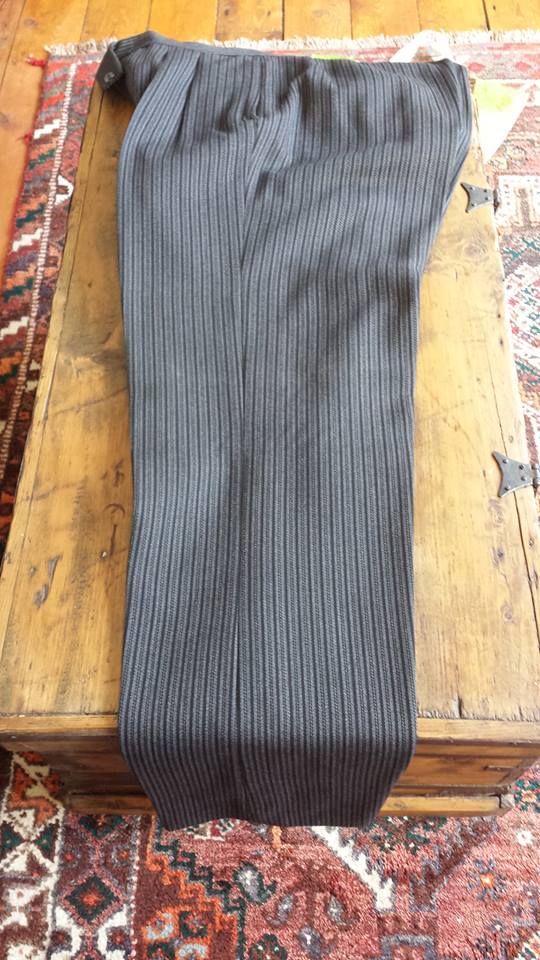 Thinning out the vintage herd folks so this is For Sale (£150 plus actual postage). PM if you want it please.
Jacket 38 to 40" chest. Shoulders 19.5"
Tails (drop) 47"
Shoulder top seam to cuff 27"
Pants 32 to 33"
Leg rise 46.5"
Inside leg 33.5"
(2" to let out on length )
Waistcoat 22" across underarm. So ideal for chest 38 to 40"
Back drop 20" (collar to waist edge).
INFO:
From your friendly Bartender's private stables folks.
Classic English Morning Suit by Montague Burton. – £150
Excellent condition: Gorgeous 1960s Morning Suit by Montague Burton (producers of fine men's suits) from 1903 in Chesterfield and later Leeds. This suit was made when Burton was still a name associated with good quality English High Street menswear. (Alas no longer).
Fine mid weight 11oz black barathea quality wool tailed jacket with single button front closure.
Broad shoulders and tailored nipped waist echo the flattering suit silhouettes of the late 30s to 40s. The weight and feel is from that era.
Dove grey 2x6 DB waistcoat in wool flannel.
Traditional morning suit striped woollen high waisted (kidney warmer) trousers with vertical side slit pockets. Great drape with the fabric weight and the straight leg has an earlier cut in design. Fully buttoned deep fly to front. Brace buttons to inside waist band.
This classic English Gentleman's suit has been gracing the racecourses of Ascot and Cheltenham alongside numerous society weddings since the 1920s!
This is a good vintage weighted suit (unlike modern fabrics) that feels like quality & you will know you're wearing. In really excellent condition.
So if you want to feel like Niven; Howard or Grant...then this is the suit your wardrobe demands.
Price £150 GBP plus actual postage from UK. PM if you want it please. Or email:
paddy_middleton@hotmail.com