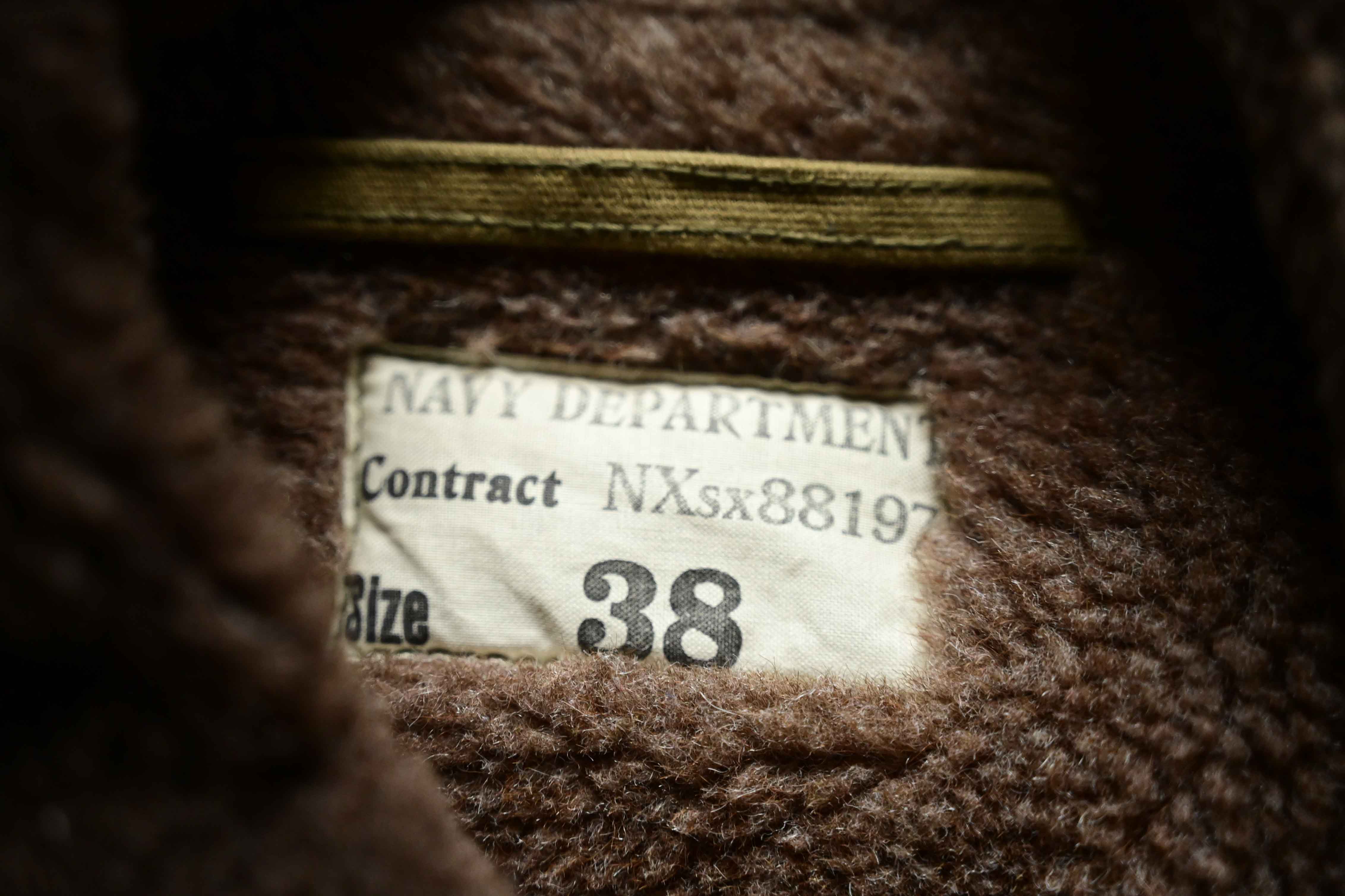 Ok folks lets talk about deck jackets. I've been on the deck jacket journey for around 7 years, and I've pitched in my thoughts on more than a few threads here. But it would be good to pull our resources and have a ongoing discussion about brands, fits and of course the history of this wonderful jacket.
So the N1 is probably the best place to start, but I welcome comments and information about all the varieties. My current jacket is a navy N1 by
Houston
. Its size is around 42', P to P is around 23.5, and it wears big on me.....plenty of room for layers, loose enough to move my arms around. Its very warm and comfortable. Recently I parted ways with my
RMC N1
, size 38, an incredible jacket. As I was parceling it up to take to the post office my partner said 'oh you looked great in that jacket'.....but I was committed, as great as it was, it was not comfortable to wear. Too tight around the shoulders, and I would never wear it riding my bike or even driving, I couldn't move properly in it. I hadn't worn it for a while so I thought lets get it sold and free ups funds for a new one.
So thats where I am. Thinking about which direction to go. I want a deck jacket, maybe an N1, definitely without USN stencil. Preferably green or khaki. But I'm open to navy blue as well.
So my first thought was to look at a
Mister Freedom
'Blouson De Quart'. But after much deliberation and back and forth with a seller I decided against it. I was reading a thread by the jacket's designer, Mr Christopher Loiron, and he stated the jacket didn't suit everyone's body shape. I studied pictures of him modelling it. I looked at other pictures of people wearing them and I realised it probably wasn't going to suit me. And anyway I wasn't overly keen on the hook fasteners. Its a shame because I love what Mr Freedom does and I wanted to own a jacket by them.
So that got me thinking. Depending on the brand, one really has to find the N1 that fits your own body shape and style. I'm 6 feet, slim, 40' chest. My current deck jacket probably fits like a deck jacket should - loose to allow for layers and physical work. But I wanted something a bit more fitted, essentially sized between my Houston and RMC, which would be P to P of 23. Remember with N1's, especially the more expensive ones, the lining is incredibly thick.
Last year I bought a navy demotex
Buzz Rickson
in Size L. The fit was horrible and I sold it on straight away. The arms were baggy, the fit was poor. Possibly I could size down to an M. I followed that with a
Freewheelers
N1. It was an older model from a few seasons ago, the one with a wool collar. Tagged as a 40 it was a smaller than my RMC 38. I sold it on.
So maybe I need to look at one of cheaper brands.....
Bronson
? Or maybe an RMC N1 in a 40? Or maybe an
Iron Heart
? I especially liked the civilian model the brought out a few seasons ago. When I was down at Aero a while back I tried on a
Pike Bros
, but I was swamped by an M and wasn't overly impressed with its look. RMC do a really nice looking zip deck jacket, as do BR, but as I mentioned above I'm not keen on the hook fasteners that you see on some models. But if one pops up in a 40' I might pull the trigger. But my experience with the Houston tells me that price isn't everything - I think I paid about £100 for it and have worn the hell out of it, but the budget is up to £450. And I am also contemplating buying new so at least I can send back if the fit is not satisfactory. I would prefer pre owned, being a tight scotsman, but its not worked so a change of tack is probably necessary. I was on the
Bill Kelso
site and they do one for around £450, or maybe a BR in an M? Or I could wait forever for a pre owned RMC to turn up in a 40, especially one with out the USN stencil.
Anyways - if you are on the N1 journey post up below.