And in the Daily News....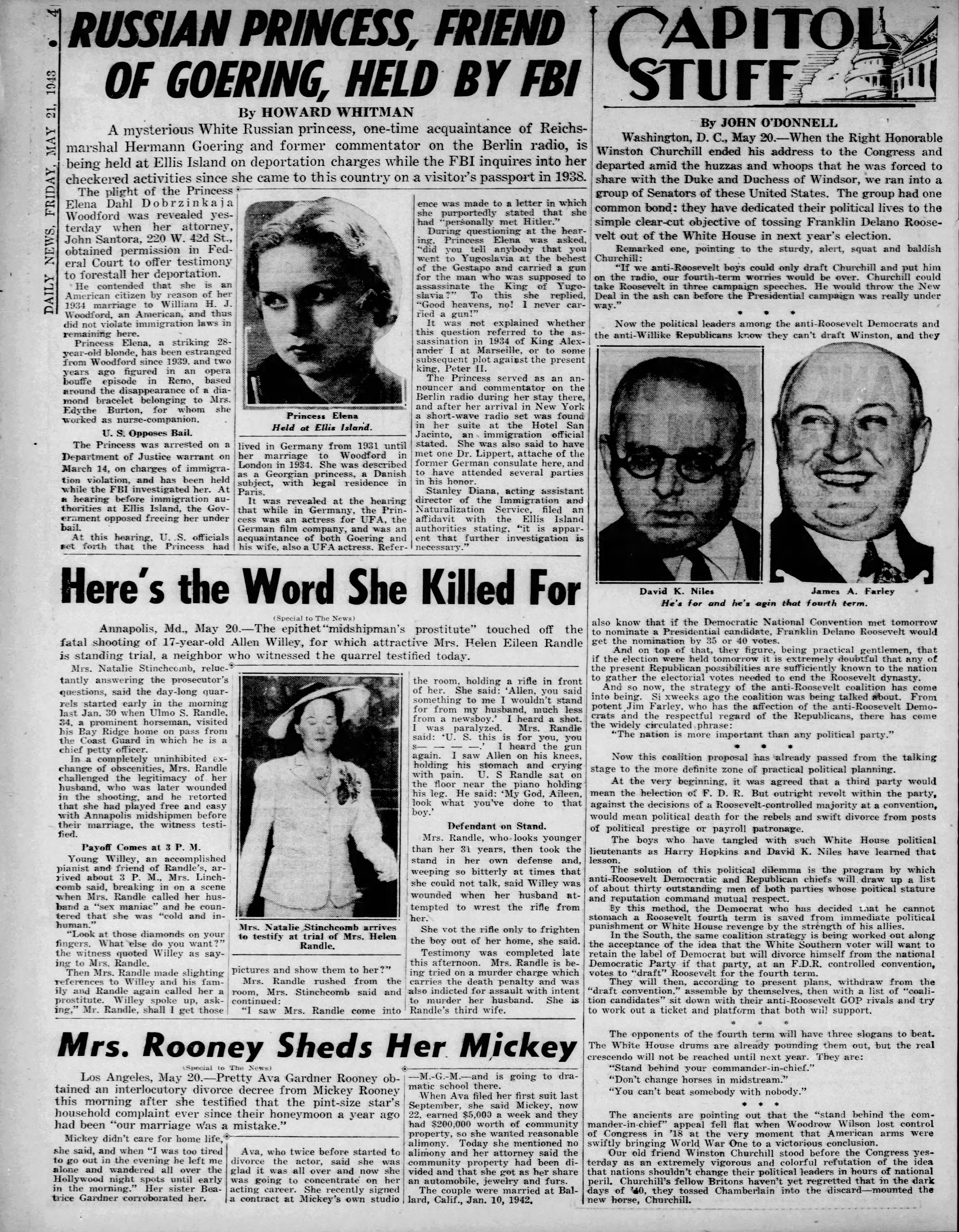 You'll never be Tommy Manville, kid, but it won't be for lack of trying.
Ever hear of going into shock? And why aren't we hearing more about the theatre manager's role in this?
"Thanks for the encouragement, sir."
What would Artie Shaw do in a situation like this?
Besides, reporting them to AFRA would be no fun at all.

It's nice to have lawyers on permanent retainer.
Keep your head down, kid.
War is Hell.

Why even have doors?

This is called "conservation of resources."