The Real McCoy's Buco J-100
Model BJ19110
Size 44 (fits small – see below measurements)
Black (030)
Vegetable-tanned, tea-core Shinki horsehide leather exterior (pigment-dyed)
High-quality
50s Talon sleeve zippers (deadstock)
Satin-y lining (rayon)
McCoy Square Front Zipper
50s Talon Sleeve Zippers
Seven Link Chain Pocket Zippers
Buco DOT Button
Made in Japan
This is an older-model version of The Real McCoy's iconic Buco reproduction jacket, purchased in April of 2021 from The Armoury, here in NYC.
If following the trend of other Real McCoy's jackets of late, the model has since been loosened up to accommodate a western audience. This particular jacket fits small for a 44. The style of jacket it is emulating (classic moto racer) was itself cut to be wide in the shoulders but tight in the chest and tapered toward the waist. This reproduction follows that pattern.
The jacket has moderate wear, with some erosion of the pigmented top coat and showing through of the "teacore" - brown-colored base. However, the jacket has retained it's topcoat rather well.
There are no tears, gashes or scrapes, and the lining is fully intact, save for one point in the crook of the left arm where there is the beginnings of some separation of the material. All zippers are intact, with straight teeth.
What is most noticeable in terms of wear and tear is a several-inch-long white line on the back forearm of the left sleeve, which I take to be paint lifted from the closet in which the jacket has been stored. Similarly, there is some paint transfer on the very edge of one of the shoulders and a few specks in the front shoulder area.
I have provided detail shots of these notable areas and where there has been wear, but
please note that these photos are not exhaustive of all areas of wear.
Note also that "tea-core" dyed leather, such as was used here, is so-called because beneath the very rich-colored exterior is a much lighter shade of pigment, which you begin to see as the jacket is worn.
$1185

Price accounts PayPal fees and shipping within the US. I'm afraid I cannot ship internationally.

Hanger not included.

Measurements
Chest: 23 1/8th"
Waist: 21 1/8th"
Skirt: 21.75"
Sleeve (shoulder to cuff): 25 3/8th"
Shoulder: 19 7/8th"
Back length (from base of neck): 26"
Front length (from shoulder): 27.25"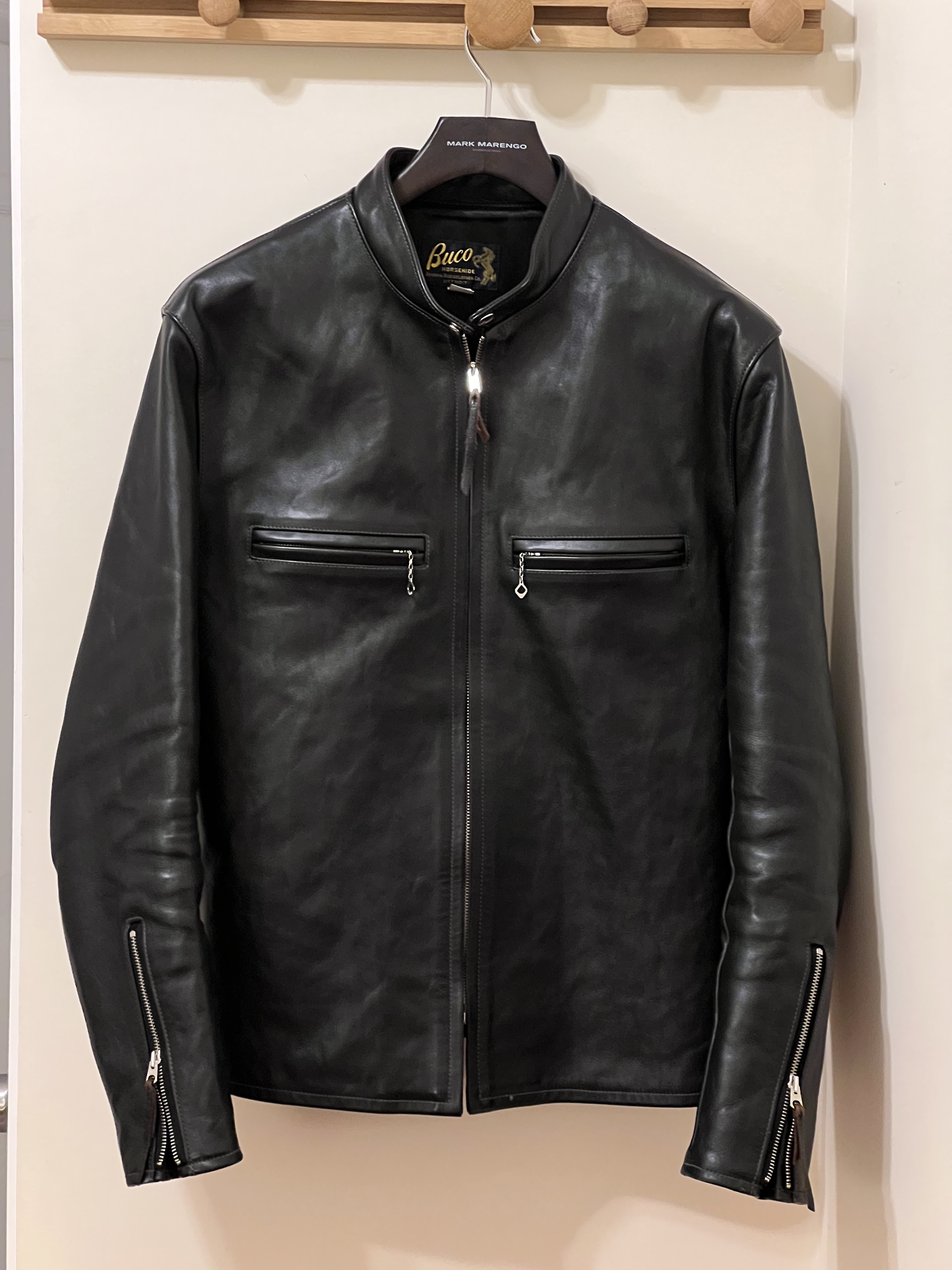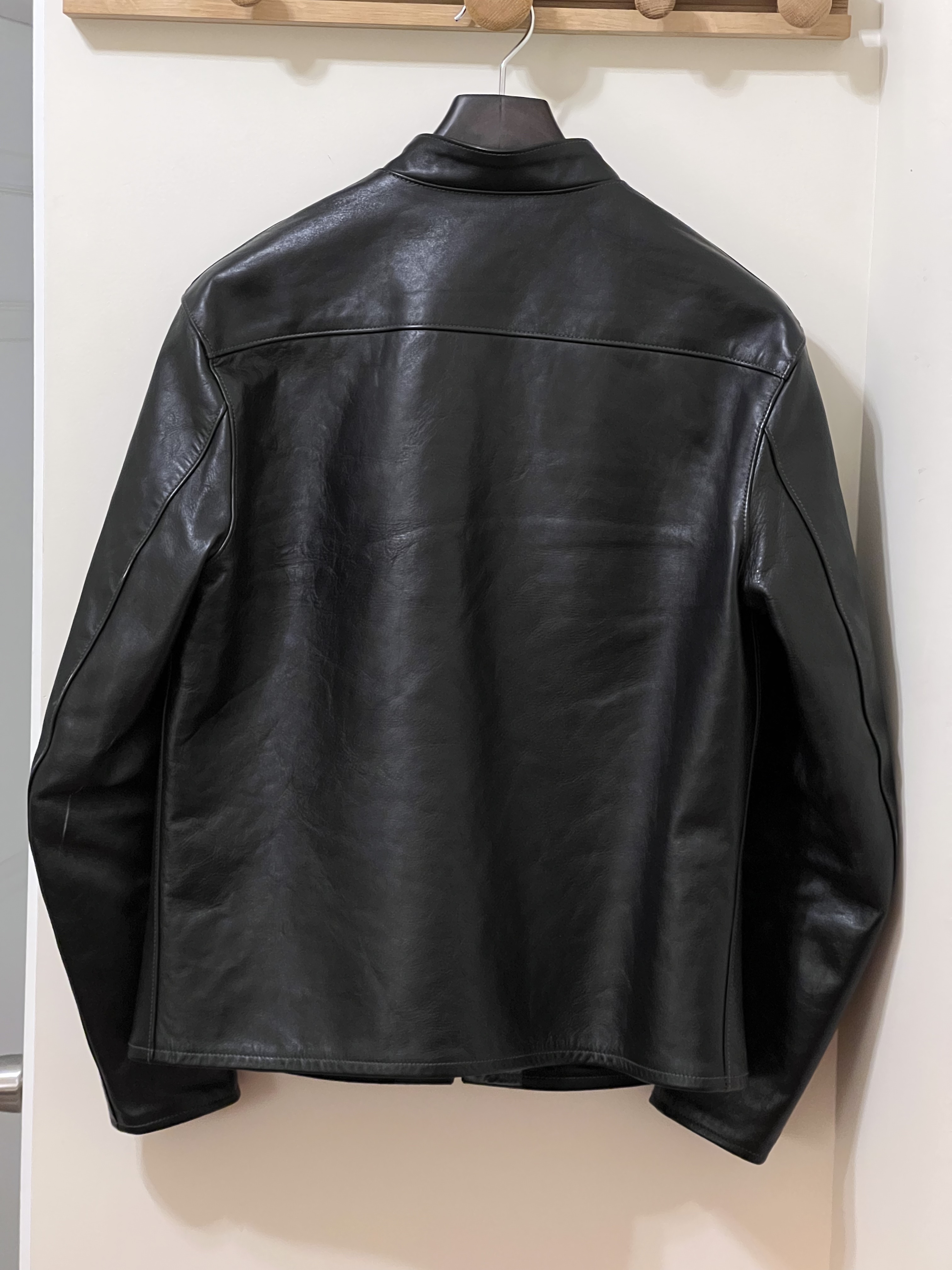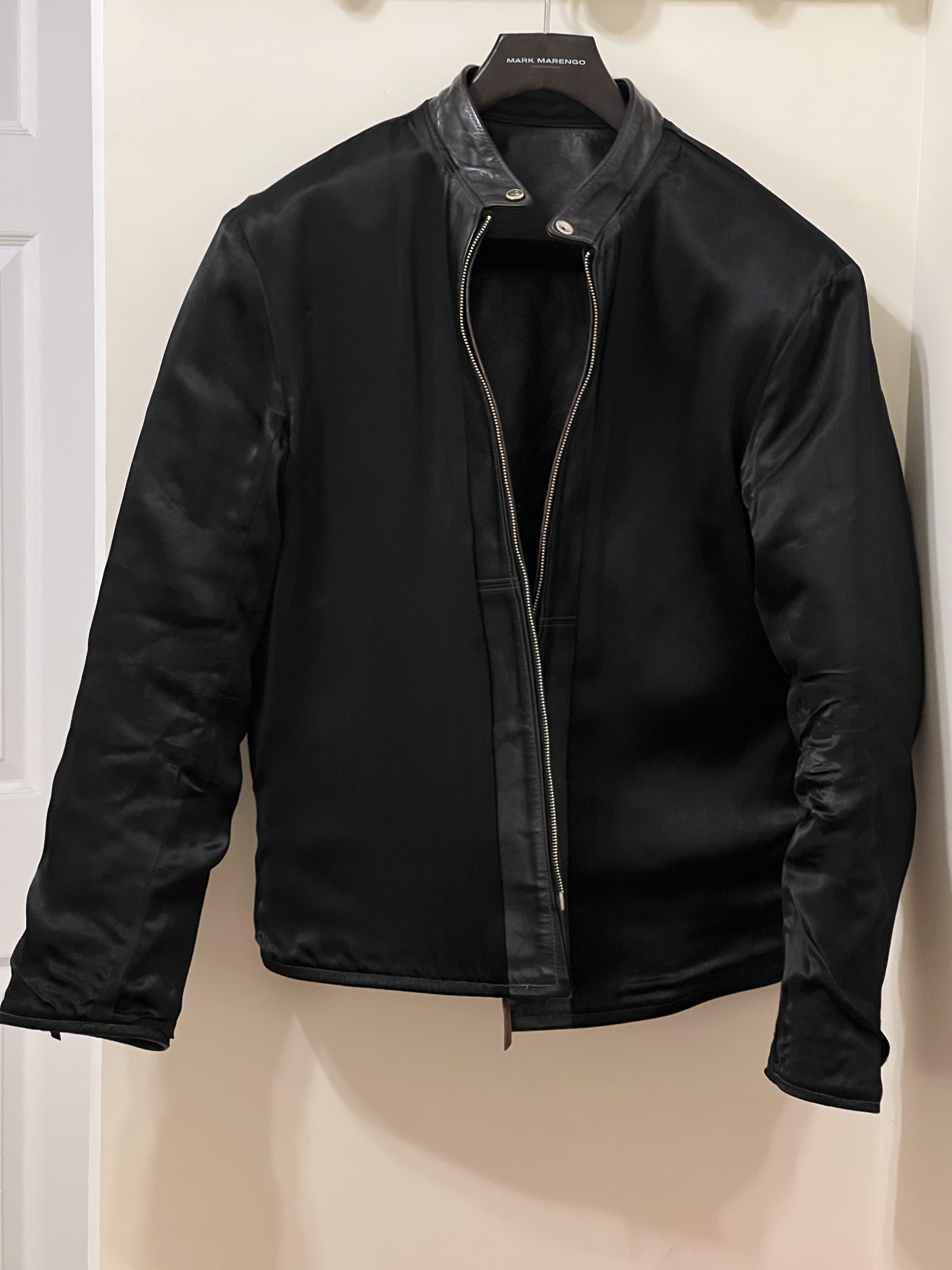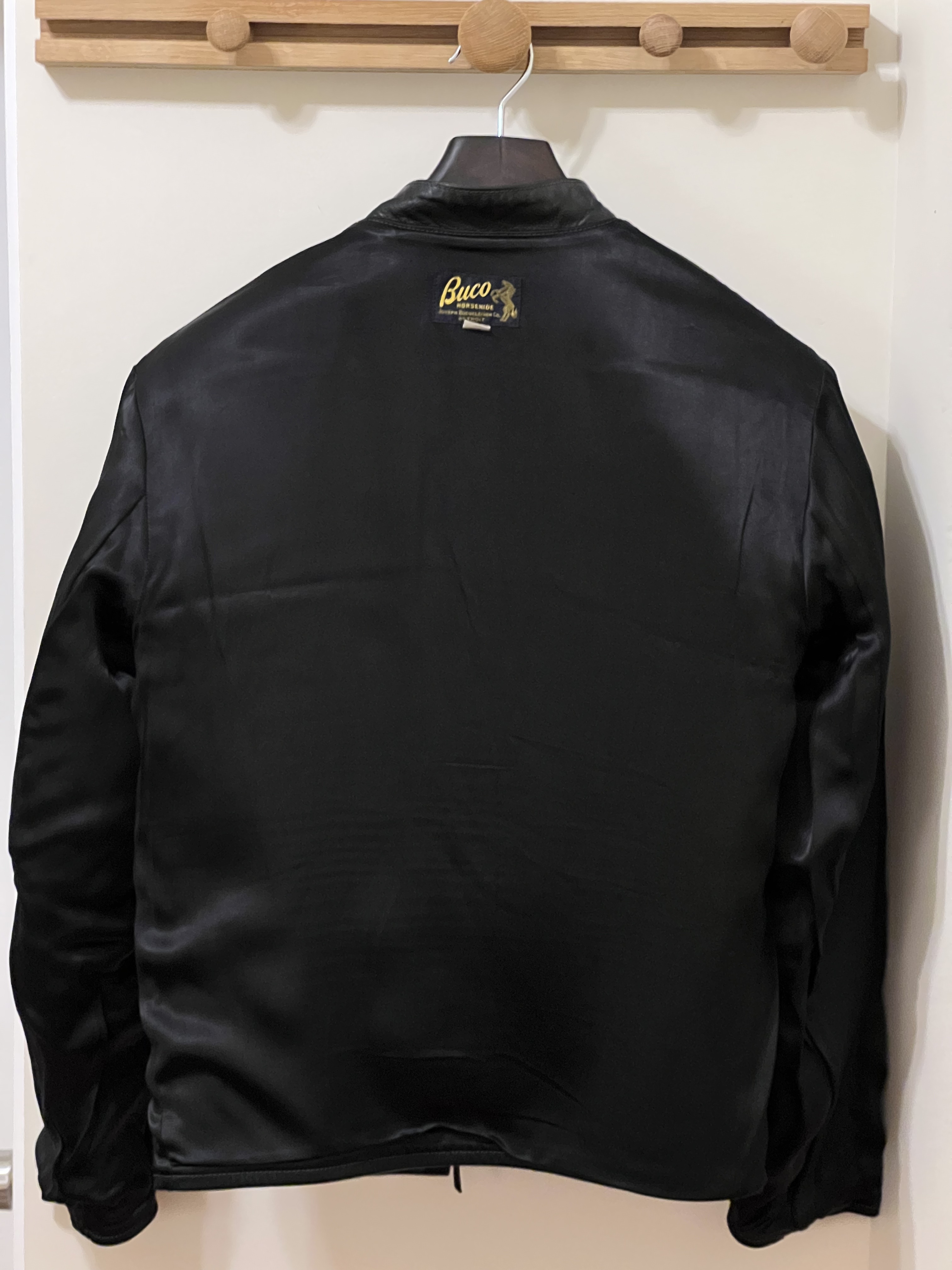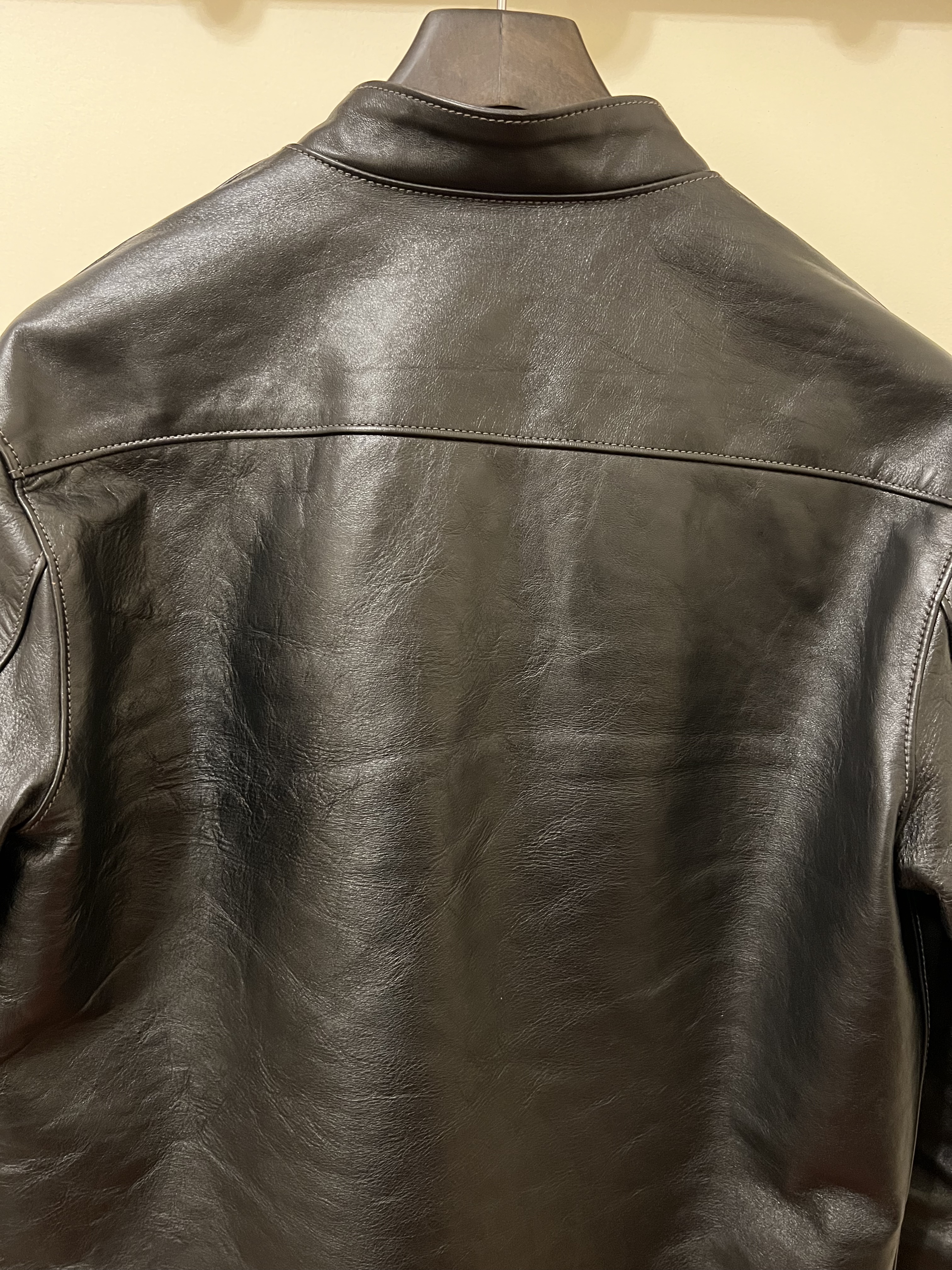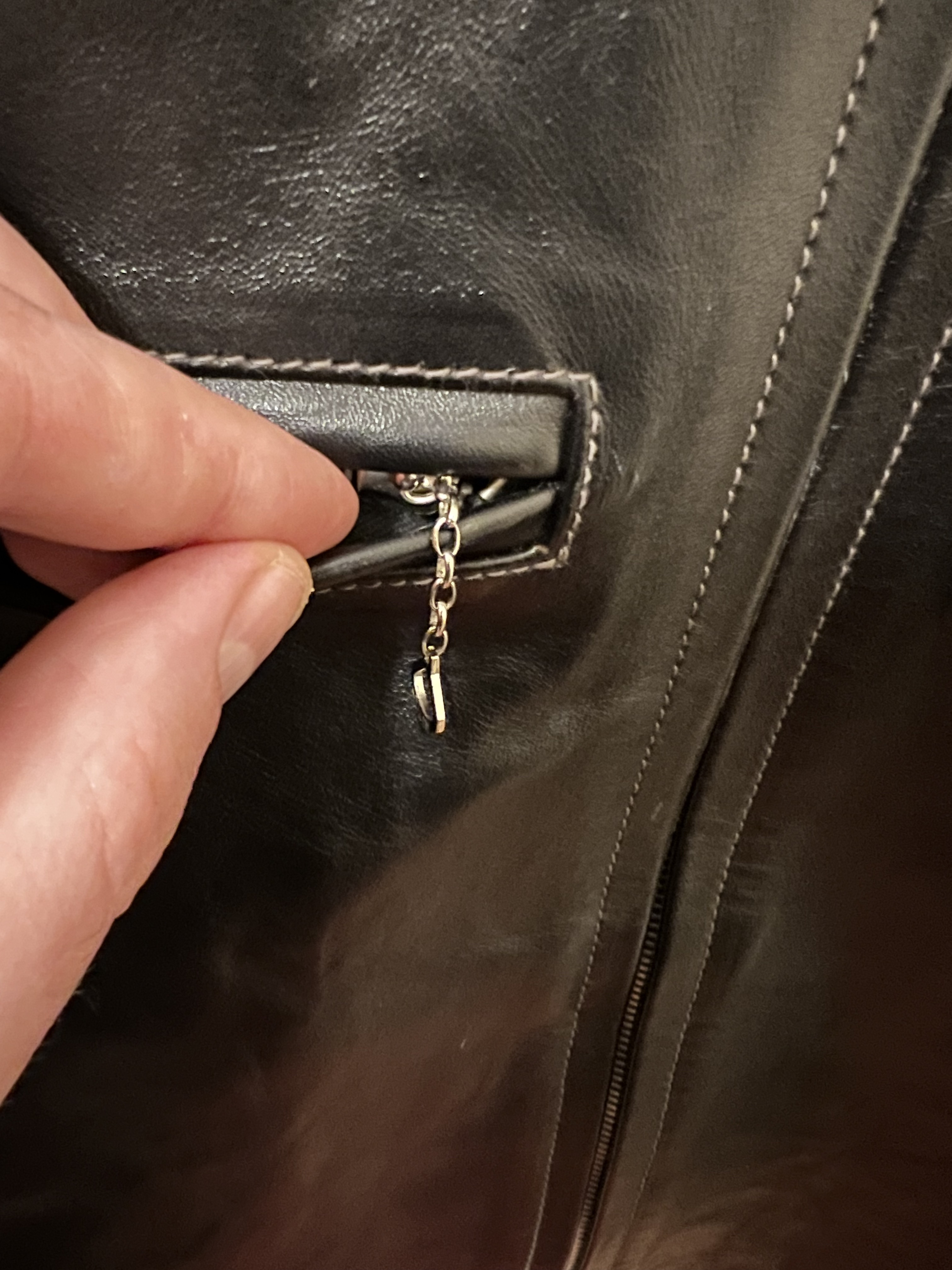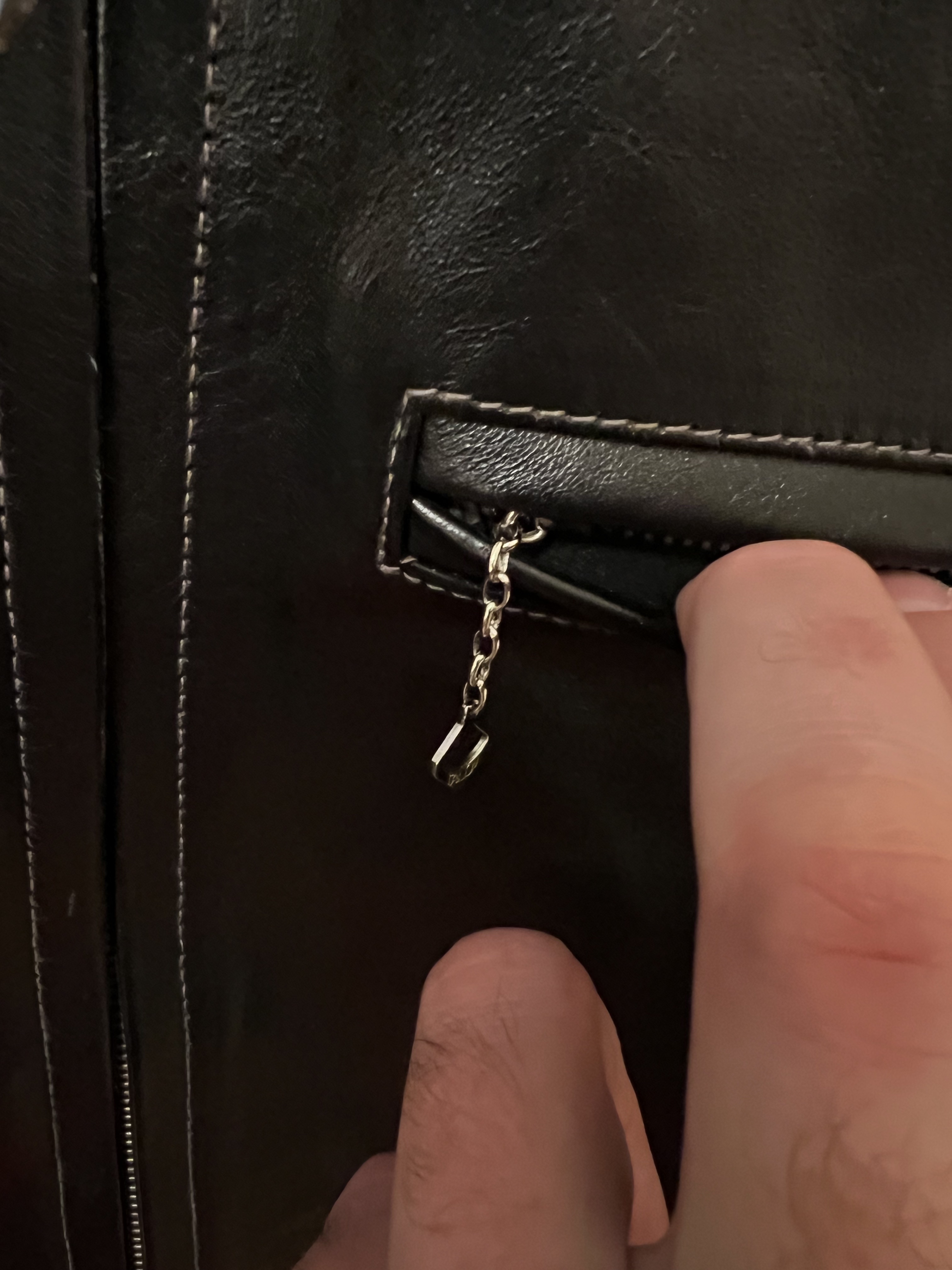 Last edited: