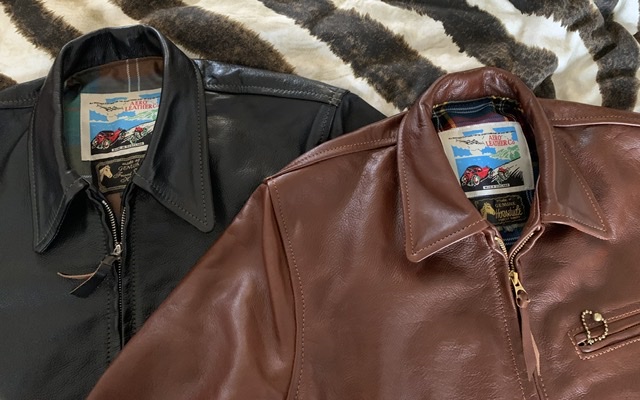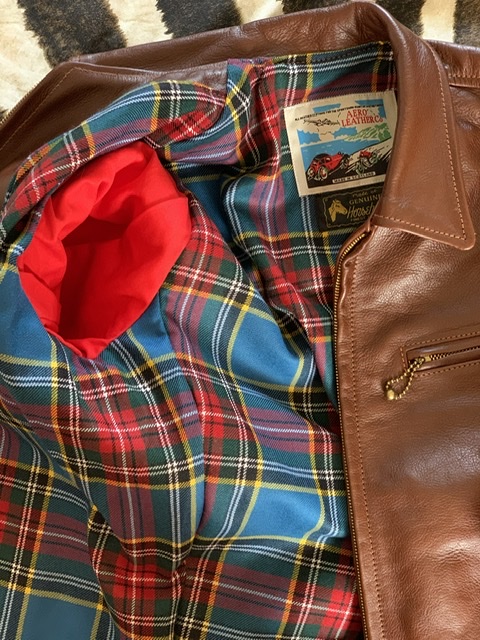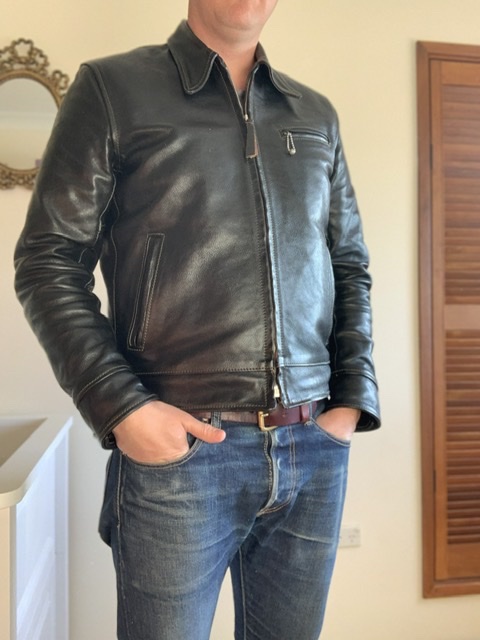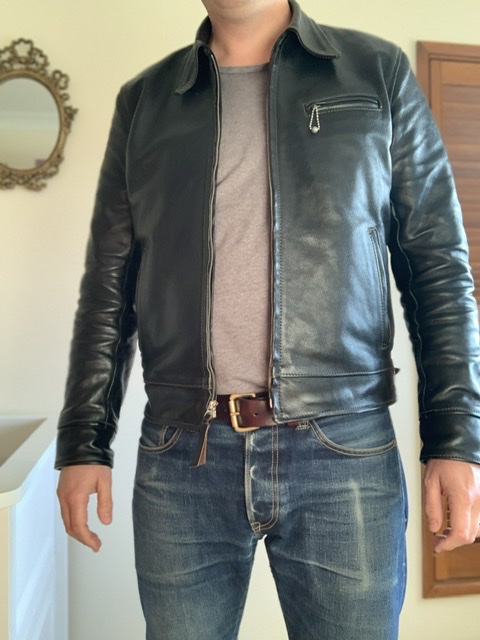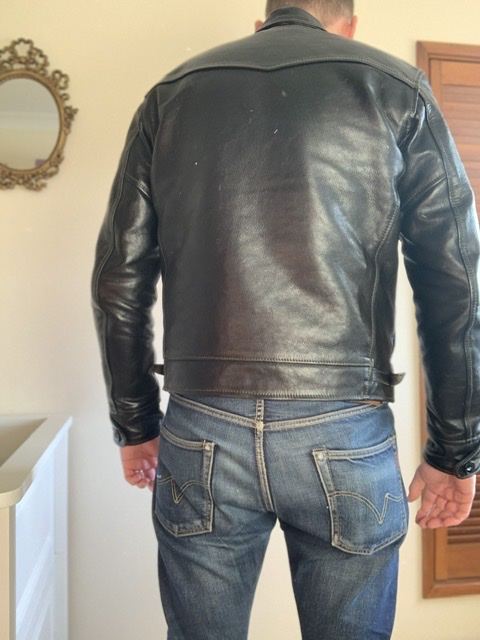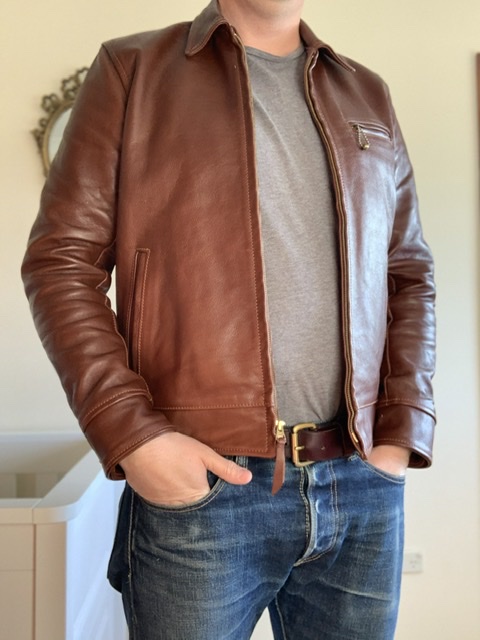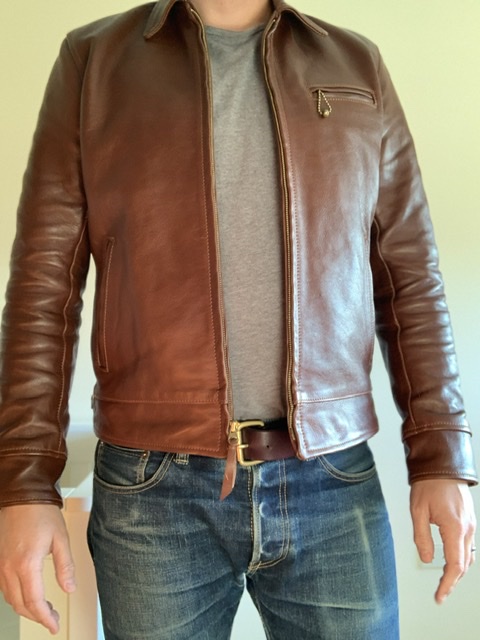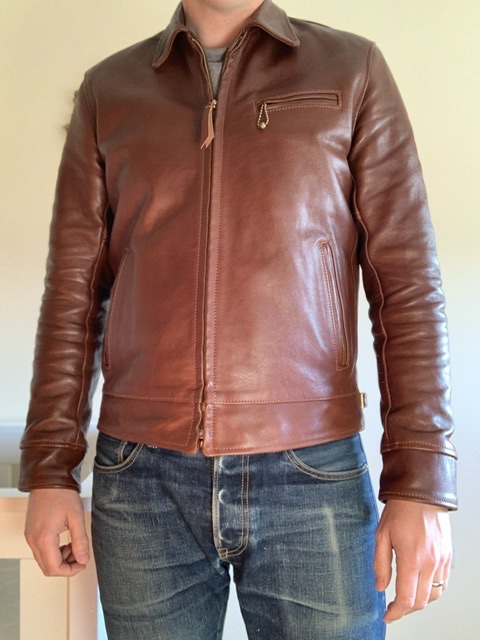 Hey there, been lurking around the forum, commenting here and there for a while and thought it was time to post my Aero's and comment on my experience ordering them through Thurston Bros.
Have been into the denim thing for a while but finally made a jump up in my career and finally had some money to buy a leather jacket. After much study right here on FL I settled on the premier highwayman from Aero. Just has the casual, not overly dramatic look I wanted. Loved the button cuffs and thought the slimmer fit would work for me.
Live in Australia so wasn't able to try an Aero on anywhere close by so decided buying through Thurston Bros with their fit process made the most sense. As many of you have mentioned before Carrie was so helpful and helped me get it right.
I had decided I wanted a russet coloured jacket and thought maybe goatskin.
My fit jacket was a blackened brown Vicenza premier highwayman. After trying it on I didn't want to take it off. Was agonizing over whether to keep the fit jacket or send it back to order a custom one in russet Vicenza when my wife nicely suggested having a black and a brown jacket was a reasonable thing to do .
So in the end kept the fit jacket and ordered another in russet with the "less pointy" collar option. Also the black jacket has tartan body lining with cotton sateen in the sleeves. Went with red cotton drill in the sleeve of the russet jacket. Both were sewn by the talented Julie Leitch.
So on to what I think of the jackets. Basically I love them. Although the measurements are the same the black jacket feels a bit less restrictive. Might be that there is just a tiny bit of extra room from the sewing, might be the leather is a little thicker or thinner on one, might be the sateen vs. the cotton drill sleeves, not sure. I like the less pointy collar of the russet jacket but had I not been reading this forum I wouldn't have thought the standard premier highwayman collar was too long or pointy, so I'm happy with both jackets. I like both the sleeve lining materials for different reasons. The sateen is more comfortable against bare skin but the cotton drill feels a little warmer and more substantial.
The only thing I would change is I'd make both jackets 1cm or so longer in the body but this is very subjective and it's so small a change that I wouldn't order another jacket to try to change it, really a non-issue.
Time for some pics. Tried to get one to show the difference in the collars for anyone thinking of ordering one of these.