I bumped across this "size 46" US-Made Cafe Racer sold via ebay a while back, and many thanks to
@JMax
for posting it to the finds & deals thread. I was familiar with this brand, as back in the early 2000's I picked up a two-tone Cafe-style motorcycle jacket new at a shop in the Chicago area. It was black & brown, and equally thick, heavy and pliable leather as the jacket I will be reviewing below. I later sold it along to help fund graduate school. I had mostly forgot about the brand and jackets since then.
The jacket I purchased through ebay is a rather unique style. It has elements of a heavy-duty motorcycle jacket, such as side lacing, action back, and double kidney area in back. I have also not seen doubling pads of this type on the back of the sleeves, a subtle but effective nod toward safety on a motorcycle. However it is a straight zip with a band collar, and a unique Western V back yoke. The front handwarmer pockets are also a unique design as you can pretty much see them from outside the jacket (the curved areas in the front.) There are snaps (with USA on them) inside for a snap-in liner, however that is long since missing. There are zero tags inside or outside the jacket.
The real "deal" with this jacket is the leather it is made of. It "only" had a shipping weight of ~ 9.5 lbs, so about a 8.5 lb jacket. This is plenty in my estimate, especially with this design. It is good, solid leather with no "spongy" feel (such as you might find on a Fox Creek jacket or similar.) The jacket is built out of heavy steerhide that is very grainy, and it does not appear to be a printed grain. It is partially broken in, but not fully.
Overall the jacket is in quite good condition. Other than the missing liner, I only noted a small fray inside the lining of the inner pocket. It has no unusual odors and presents quite nicely. The torso could be a bit longer (or I could loose 10 lbs, and that would help a lot more.) If It were modifying the design, I would have chosen a lower band collar, or gone with a shirt style collar. I have noticed the very thick, tall "band" gets in the way sometimes.
This jacket has a rare distinction - I have named it. This is not typical for me. I just had to. This is "the saddle". It seems fitting.
Here's the dimensions:
Pit to pit - 24"
Shoulders - 20.5"
Sleeve - 24.75"
Back - 26"
I suspect the broad shoulders & action back are what make the sleeves "workable" for me. They look fine, almost long in these photos with my hands down, but they do roll back some seated or driving.
So if anyone else is looking for a really nice, heavy Cafe racer type jacket, keep an eye out for one of these. I am really happy with it, even if it is a little more of a layering piece.
Photos -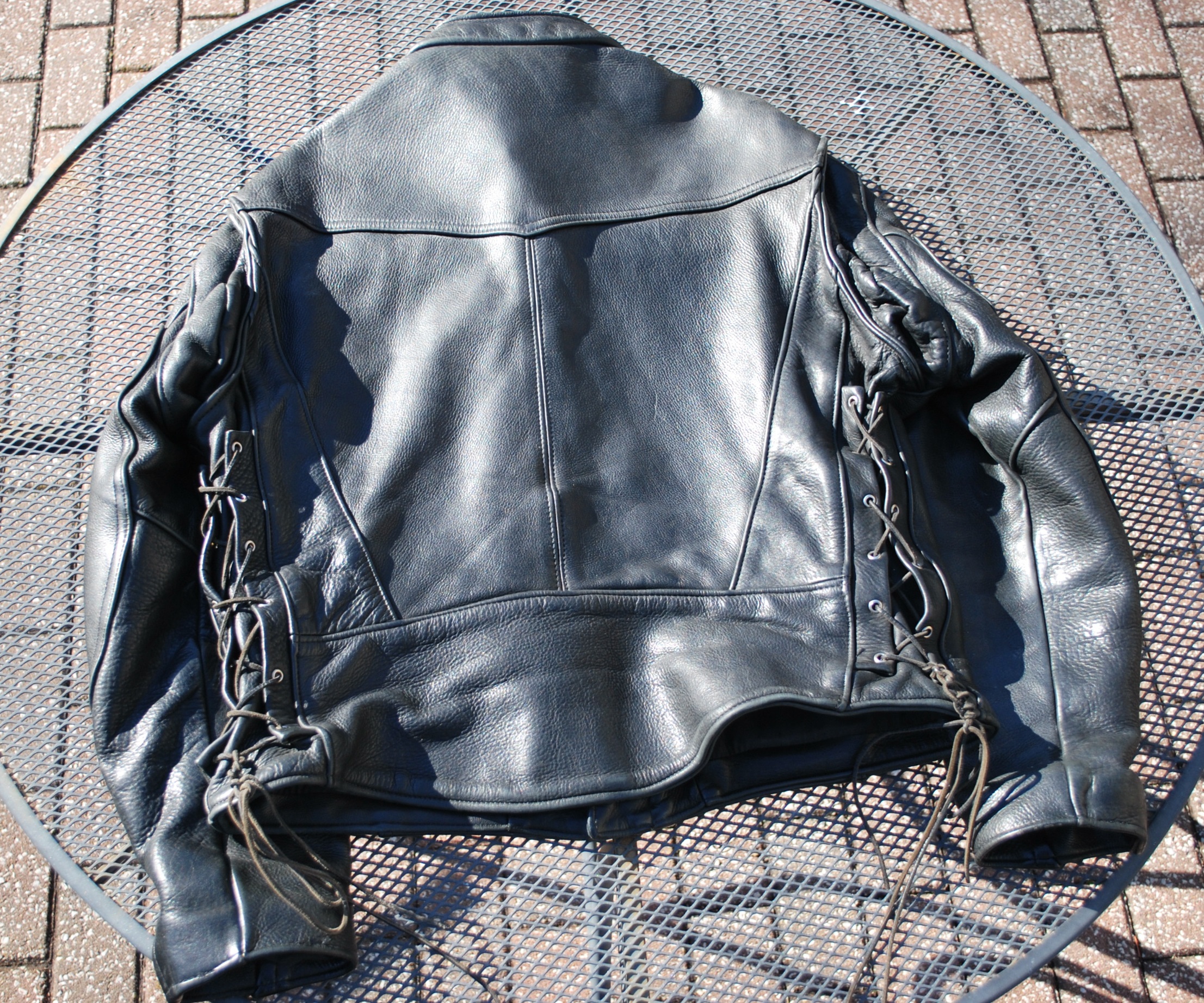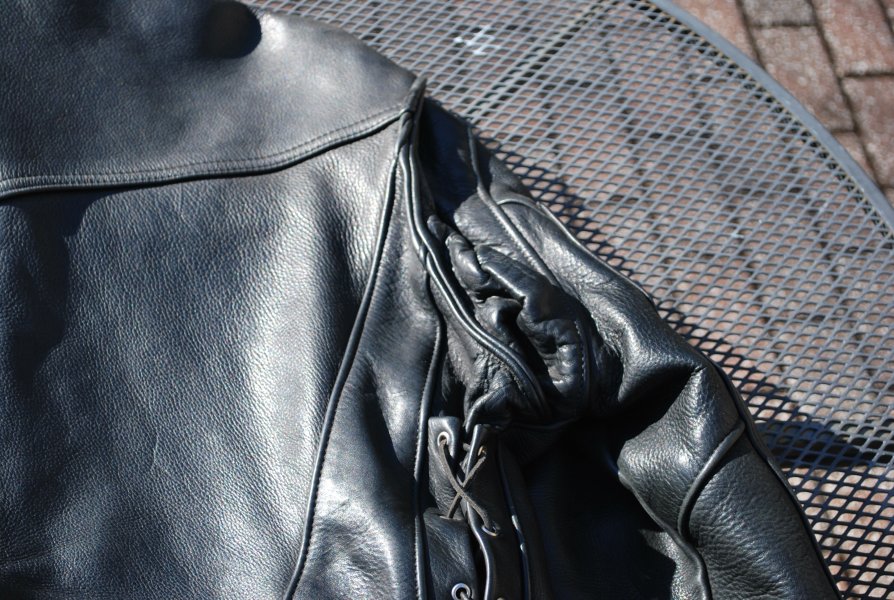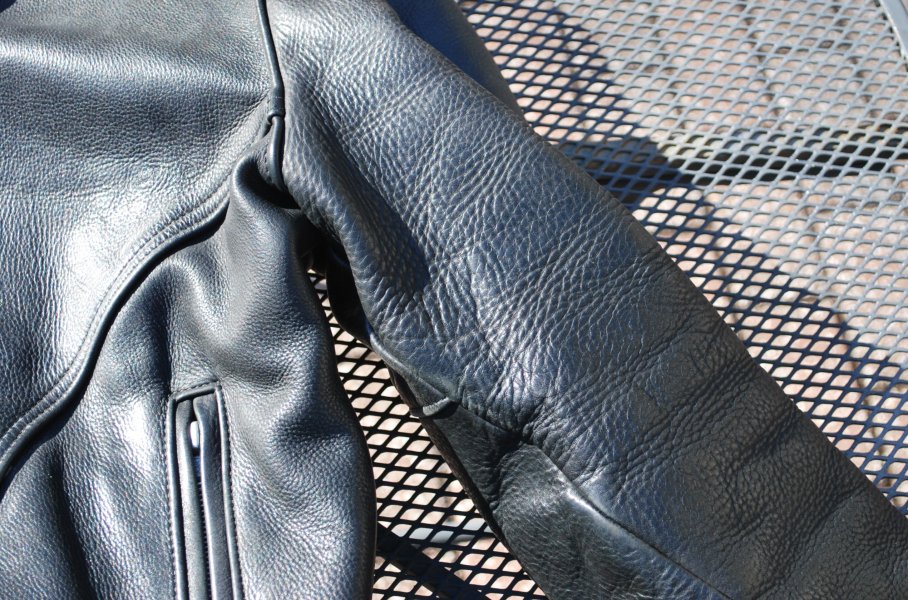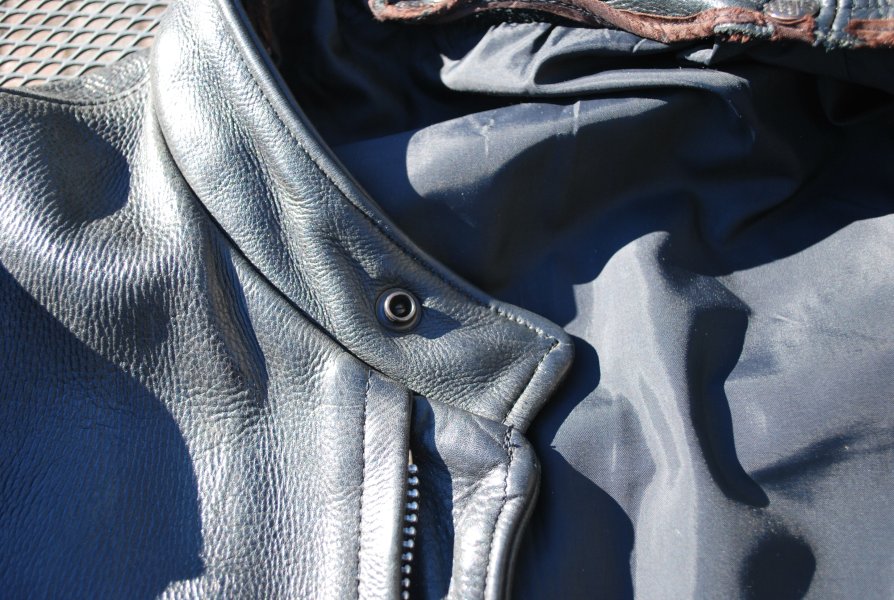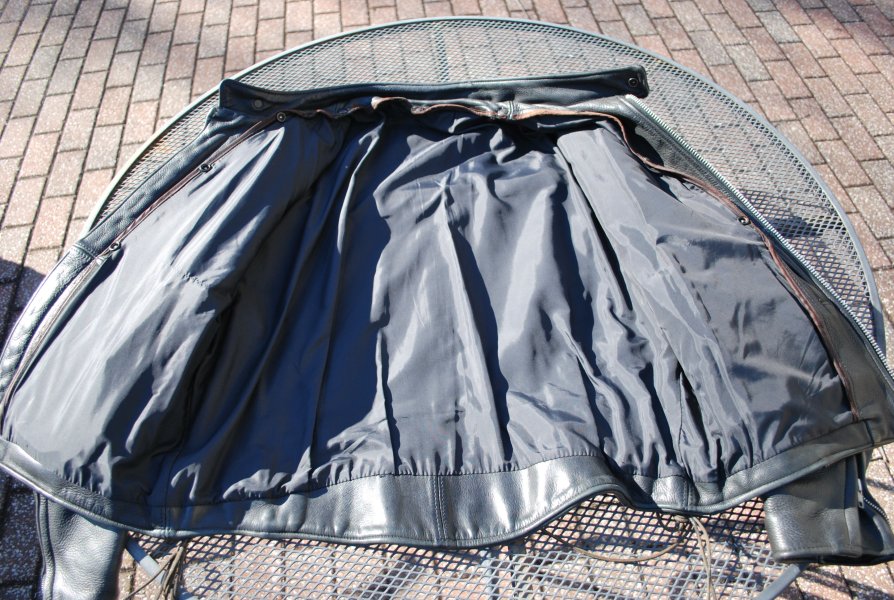 And how it fits: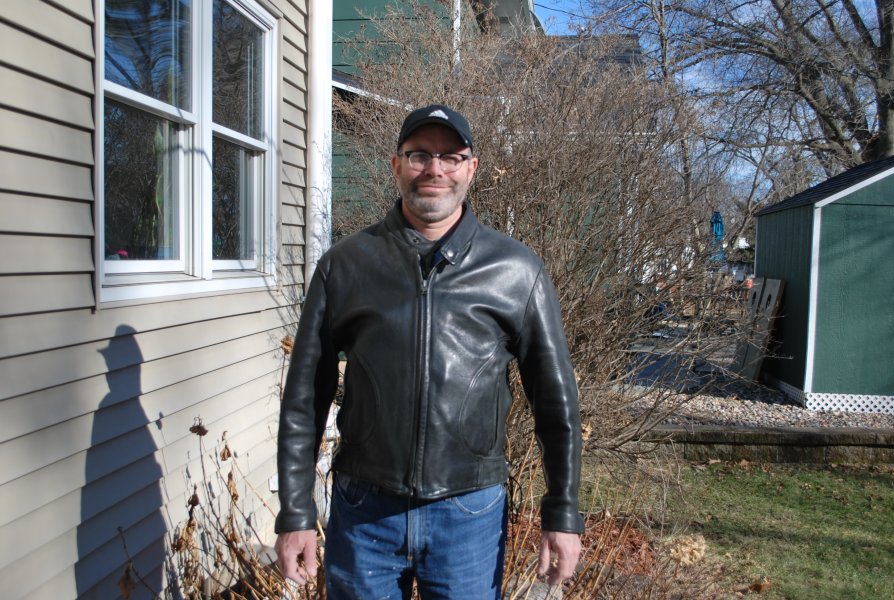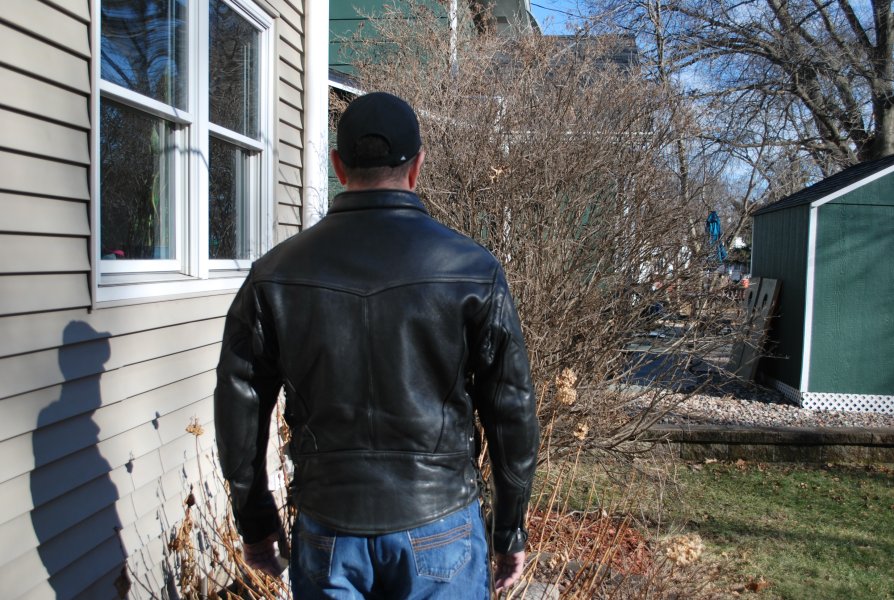 Last edited: