Just some info on current Firenze leather and sizing info on the Model B...
Firenze leather feels stiffer than CW leather when brand new. And they feel about the same thickness to me. Which is somewhat confusing. I will chalk this up to the outliers of different batch.
Firenze leather is the Model B jacket on the bottom and CW leather is the Model E jacket on top.
Even though the CW looks oily, both the Firenze and the CW feels waxy and dry to the hand. Firenze leather looks very pebbly, but I am very certain it's not been corrected, just heavy paint / finishing on top. I say this because I found a natural marking (scar) on the underside of the sleeve. I like it. It means the hide is not corrected.
So in theory this Firenze leather jacket would have the potential to show lots of interesting grains and patina down the road.
Now onto the (great) Model B...
HIGH ARM HOLES! This was a surprise for me. All the Vansons I tried on to date have regular or low arm holes. But the Model B has high arm holes like the Japanese jackets. The big difference is that the Model B has more room in the upper sleeves making it much more useful (mobility) than the too slim Japanese sleeves. The Vanson is also one size bigger in the torso given the same tag size.
On Vanson's website it says the chest is 42" + 6.5" = 48.5" This is true if I use a soft tape and measure inch by inch. But when I just put the tape to the jacket, it reads about P2P 23". These jackets are built more 3D and not flat so it's hard to give an accurate tape measure on camera. But they work better in real life (mobility) than the flat 2D ones.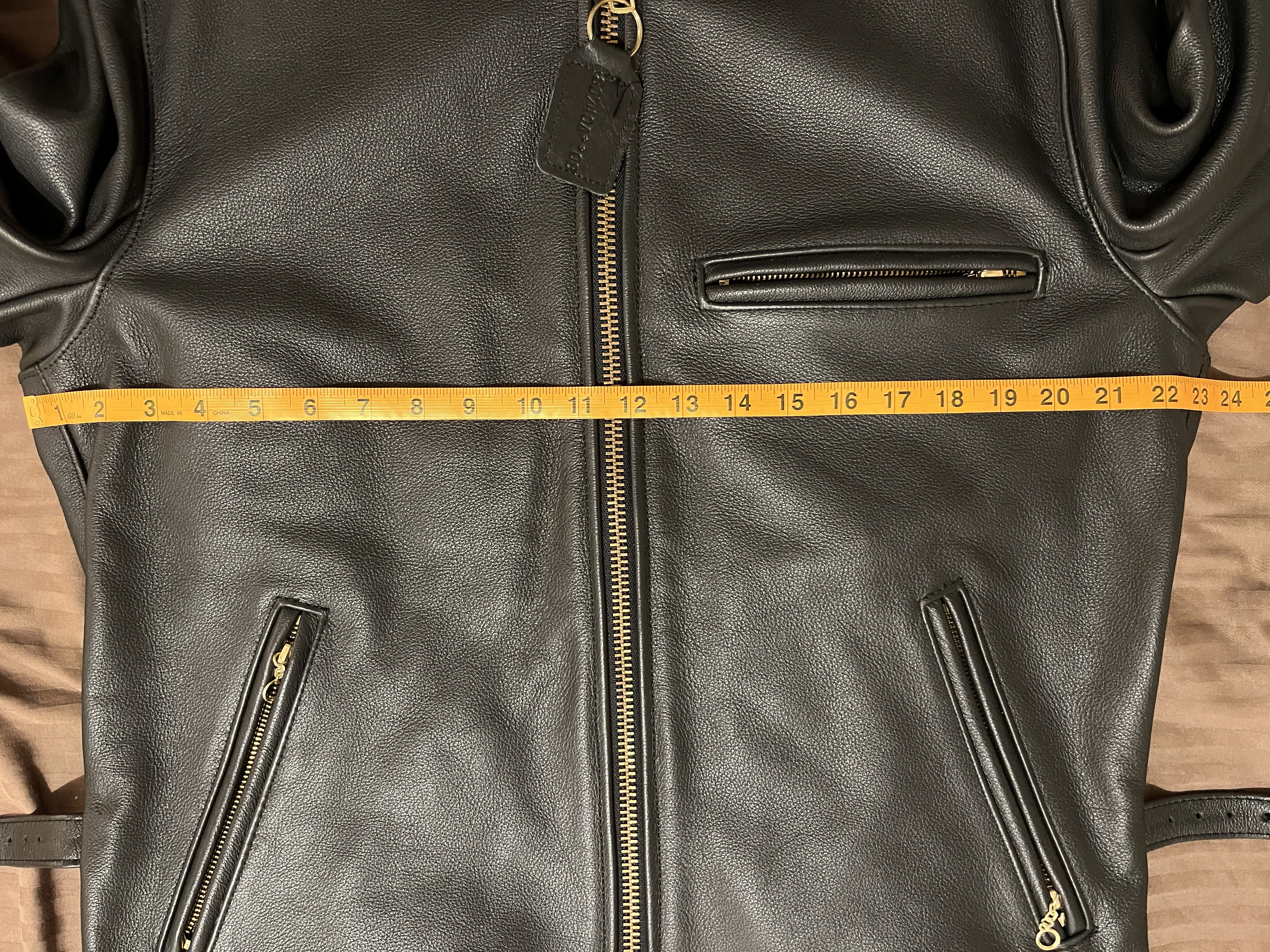 LONGER SLEEVES! 35.5" nape measurement, or 19" shoulder plus 26" sleeves (measured straight down). I find that Vanson jackets have slightly longer sleeves than the other brands in the same tag size. The no chaffing sleeve ends are nice.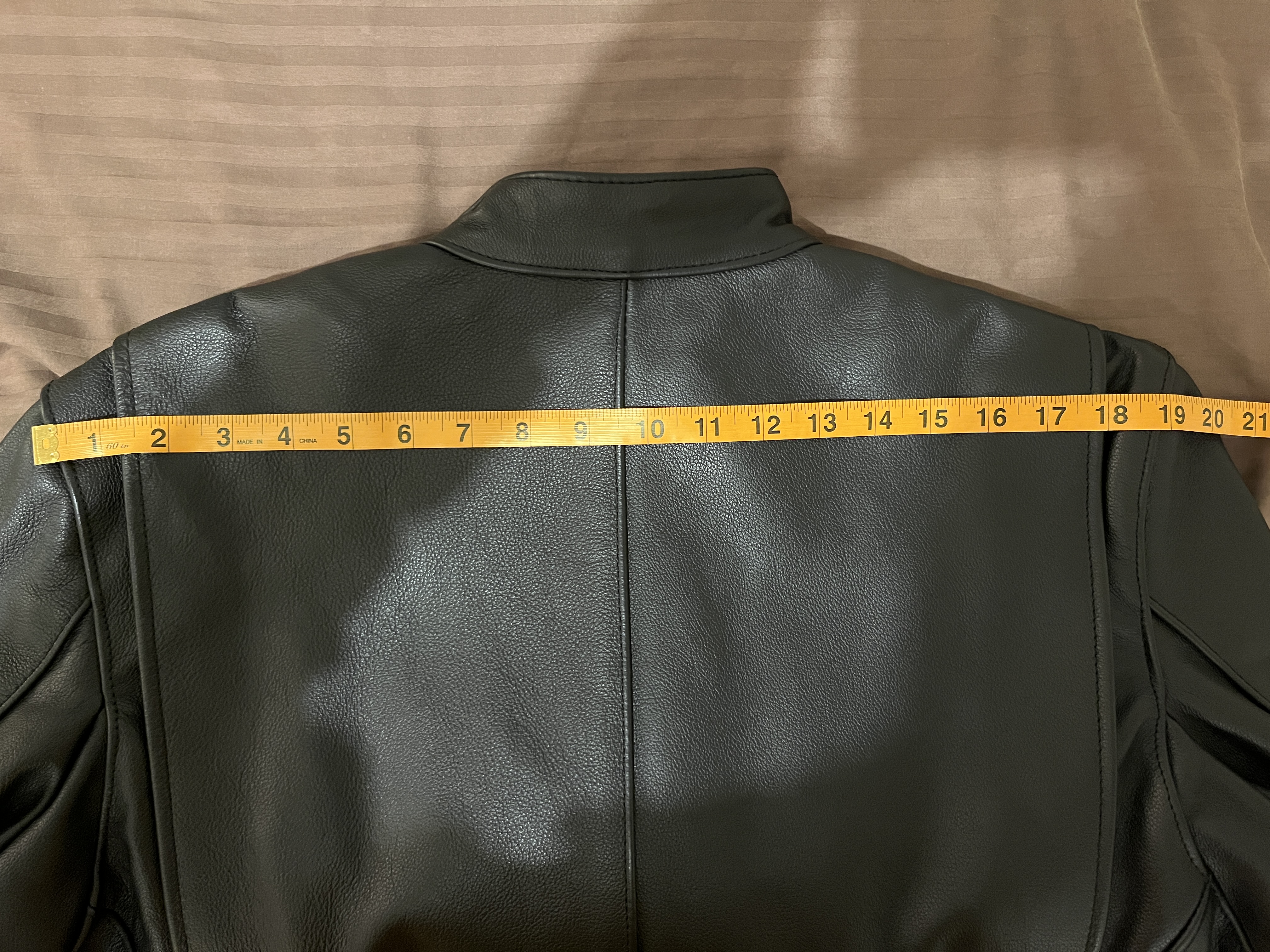 The main zip pull is now metal ones made in USA, not the plastic ones.
This model B has a zip out vest made in fleece material. It's not thick but very grabby. The rest of the jacket just lined in their basic rayon. A snap down dress collar Model B will be the ultimate all purpose jacket. Or an Oxford jacket with zip out vest instead of quilted liner.
Fit pics. This Model B is a size 42. I am 6' 175 lbs, dress shirt size 16" / 34.5" to 35"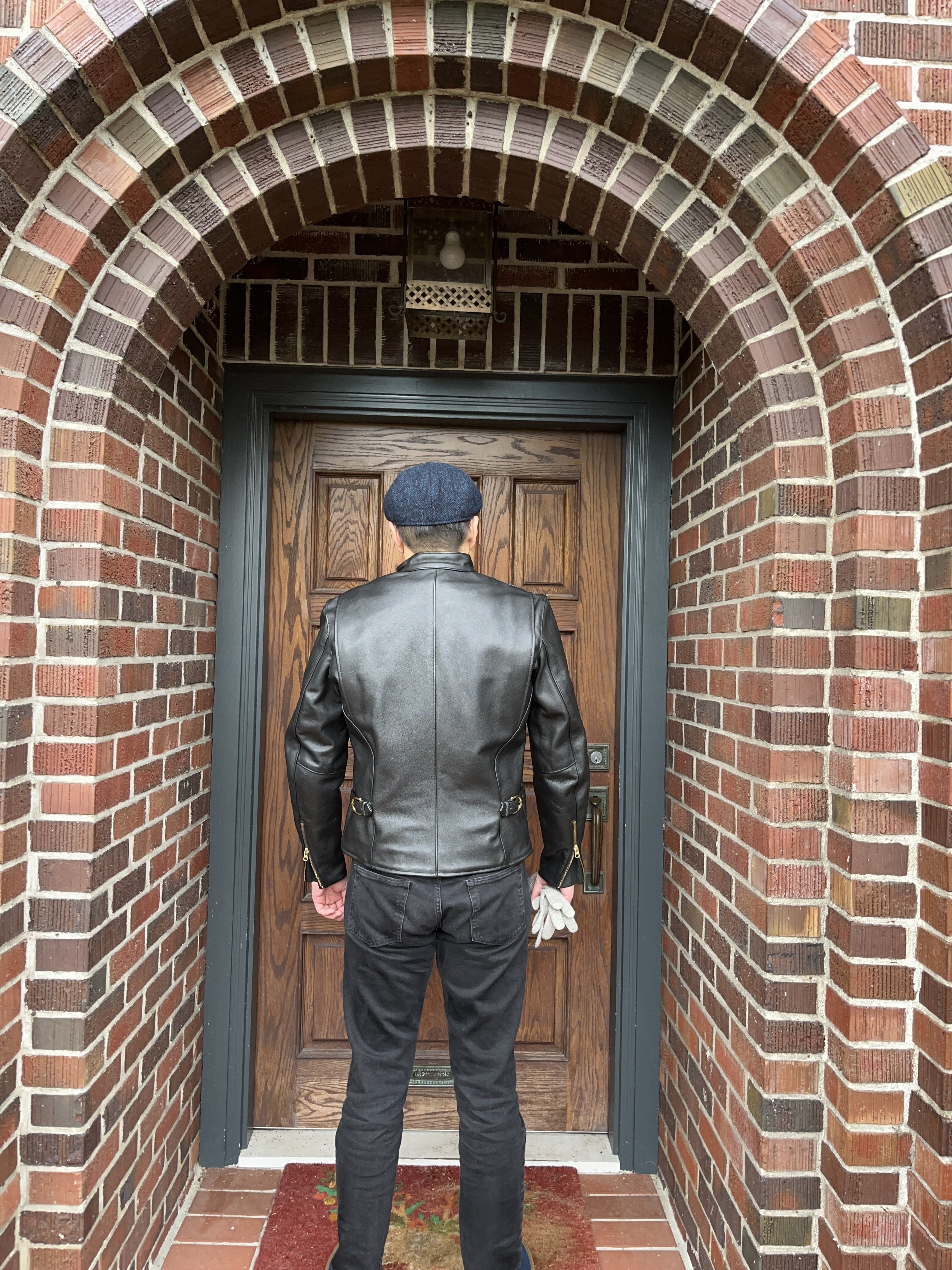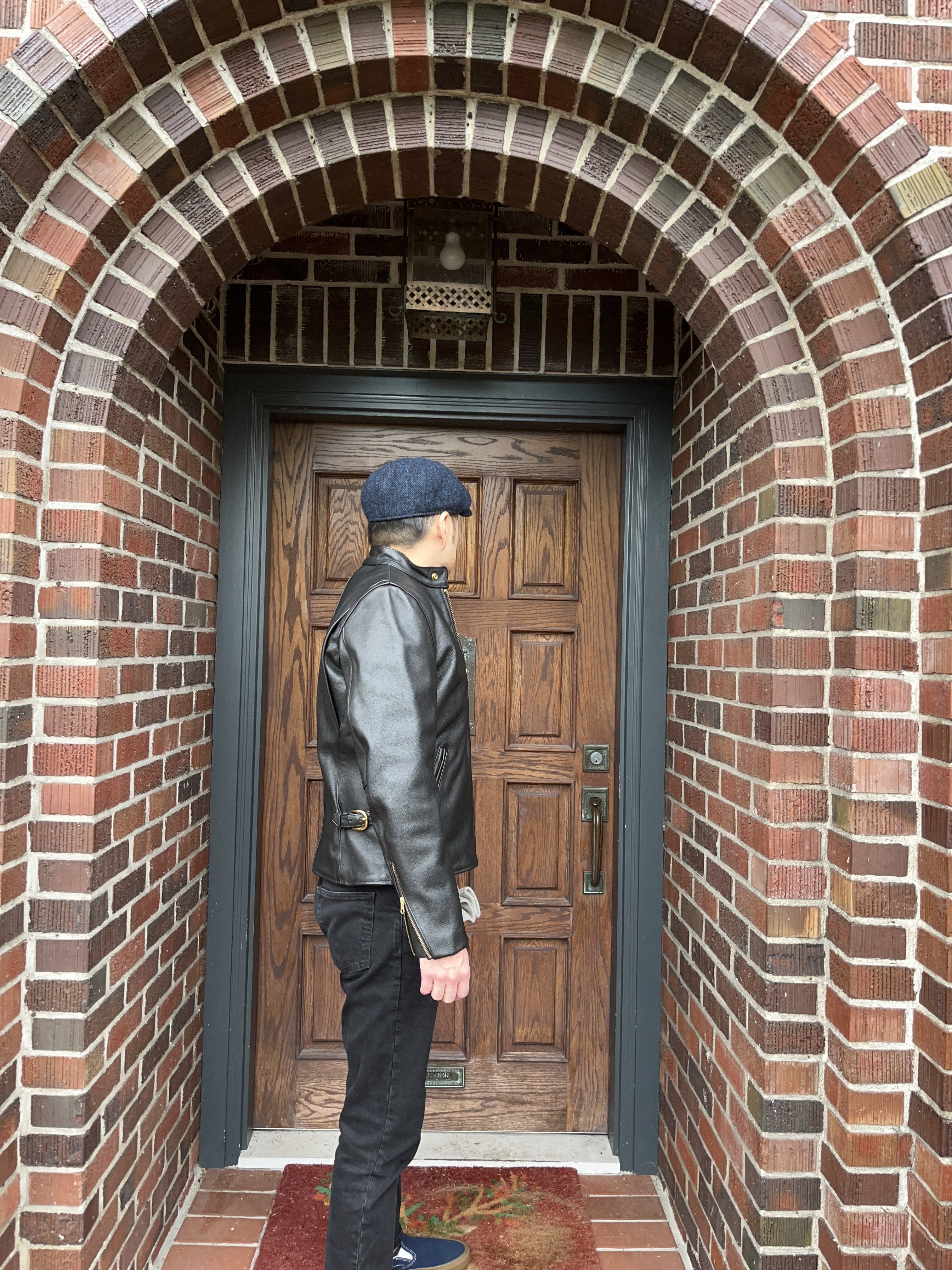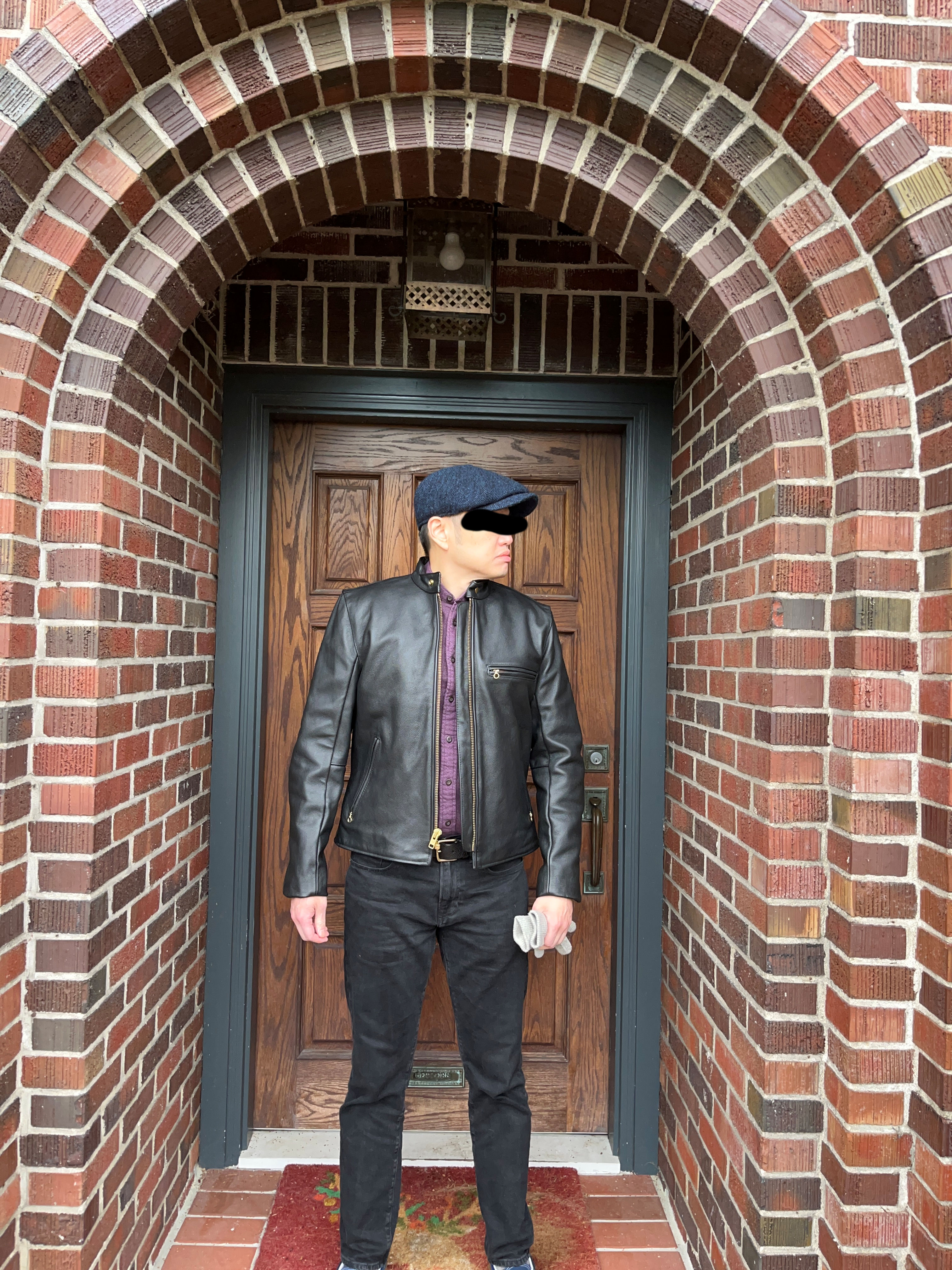 Go Firenze! Go Model B!