It's gained much in the way of years and character, and lost none of that heroic strength.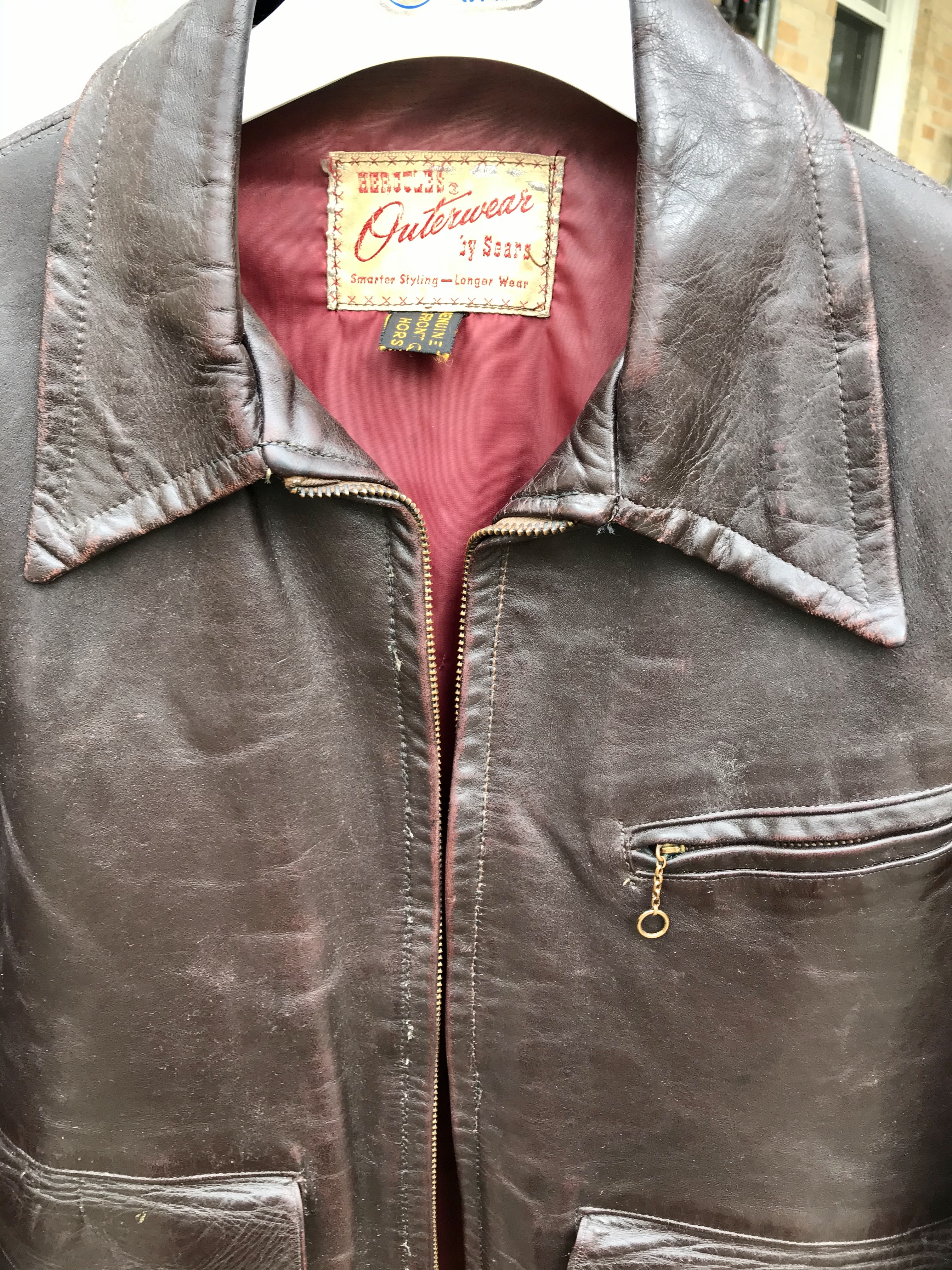 Hercules!
At this point I have several moto and trucker jackets that I can wear across a variety of temps. I really wanted to find something out of that mold, something with character, something that could fill a lot of roles.
On to the jacket. It's from the 40s or 50s? Horsehide. The color is a dark brown with red undertones. It's clearly been worn and used well over its many decades. The leather is pliable, feels smooth, moves and drapes easily. It has amazing grain, wrinkles, and creases giving it a wealth of character. There are two very small holes in high wear areas, which are almost unnoticeable.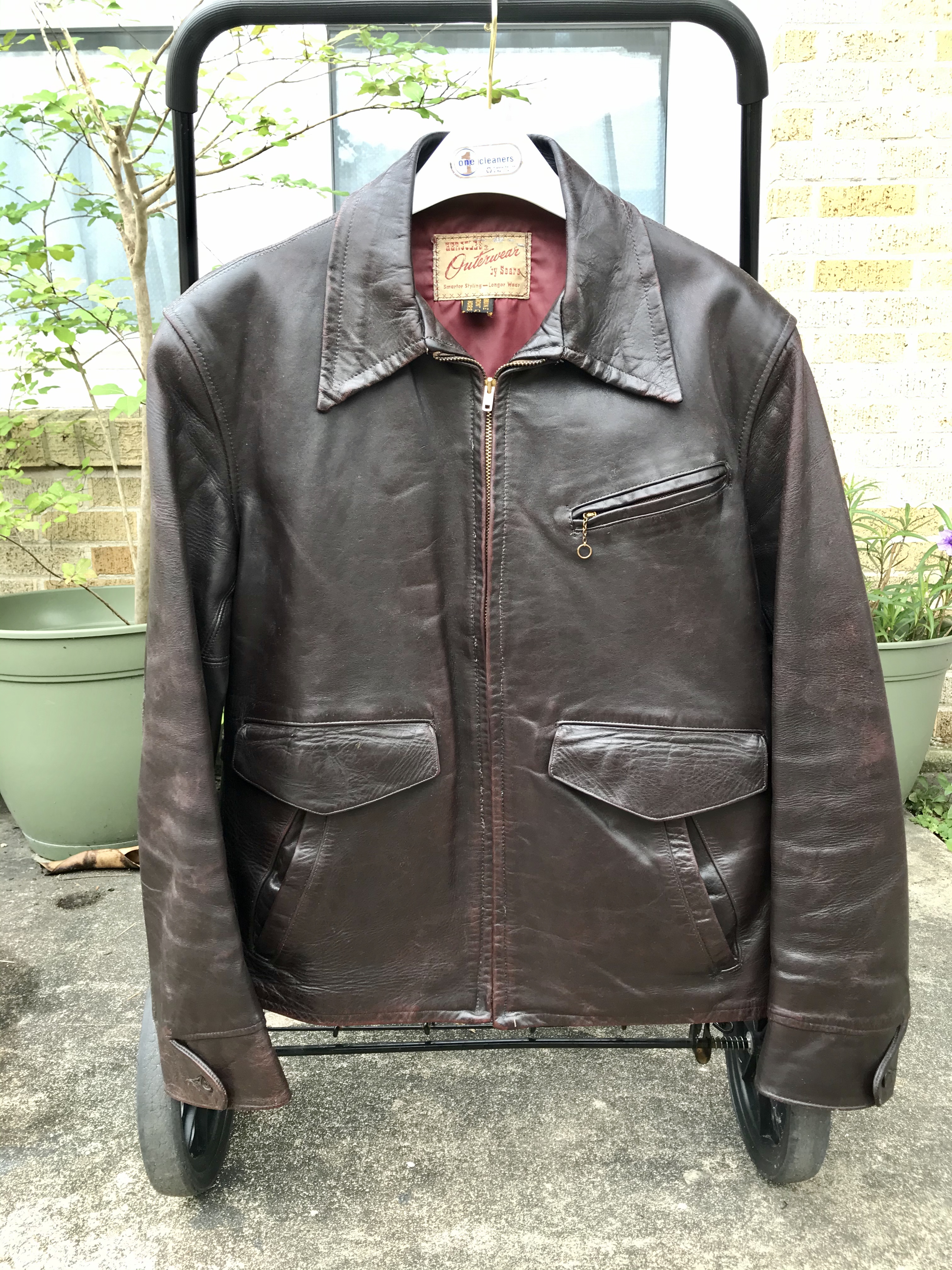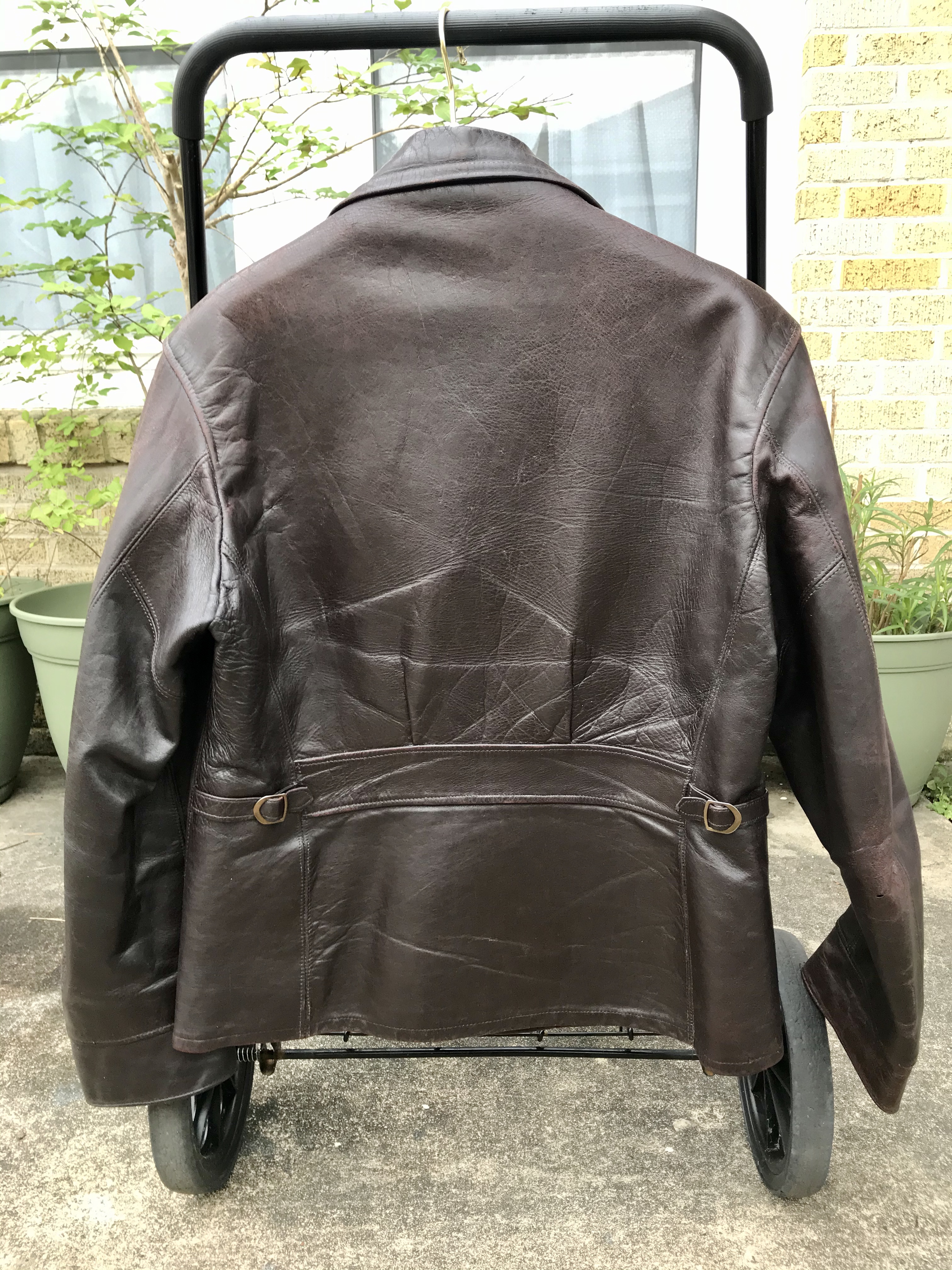 The lining is for real nylon. I had read other labels that say something like "Nylon Lined. Nylon Stitched." This lining is definitely just a thin layer of red nylon over the leather. Its not sewn against the base of the hem, I believe with the intention of allowing better airflow on the back. See!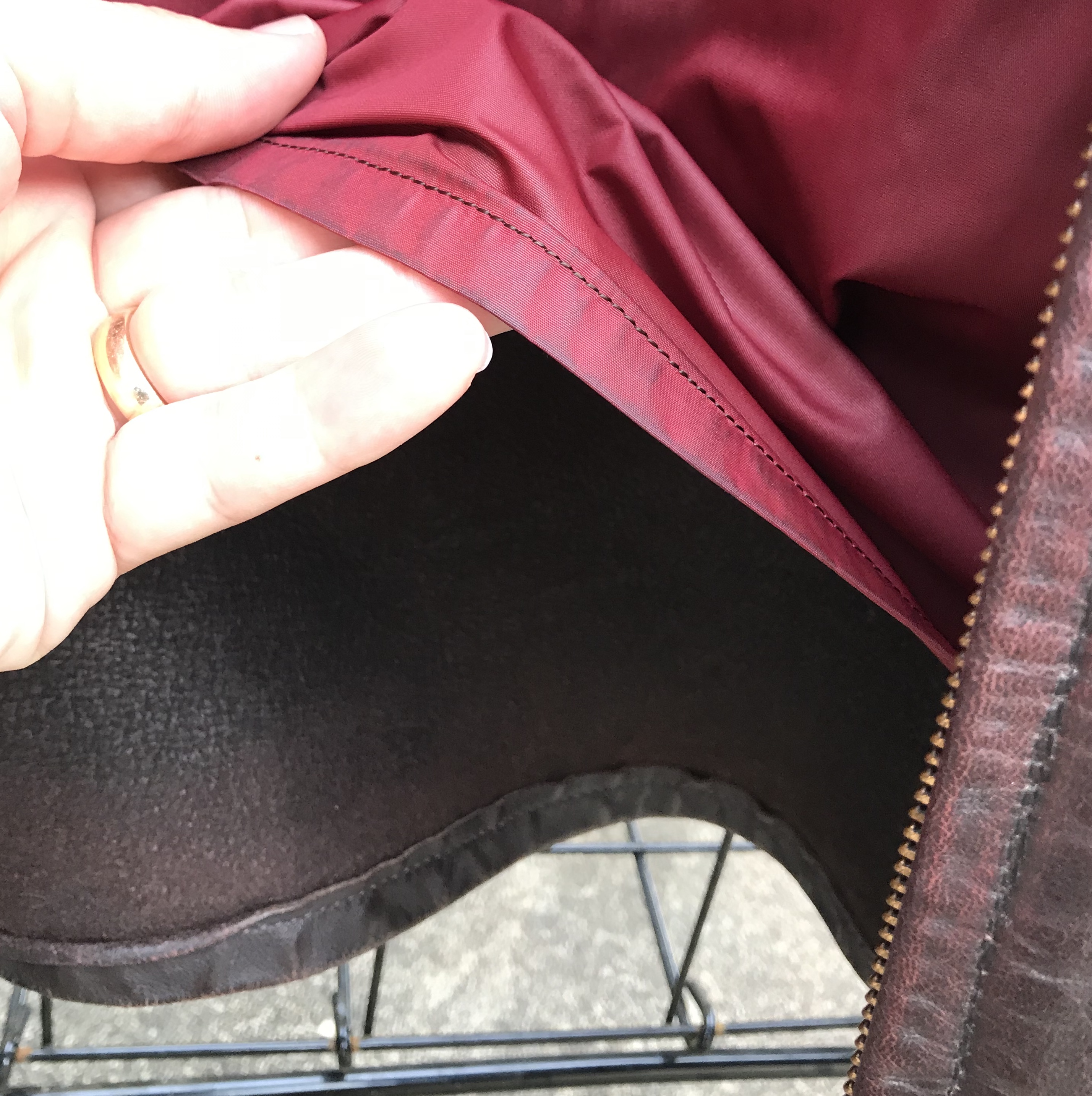 Aside from these interesting details, the fit is great! I've found that with just a shirt I have to crank in the straps on the half belt. I'll let them out whenever layering is necessary. The pockets are easy to use, the zips all work great. All in all, just a well-made, well-designed jacket I'm lucky enough to call my own.