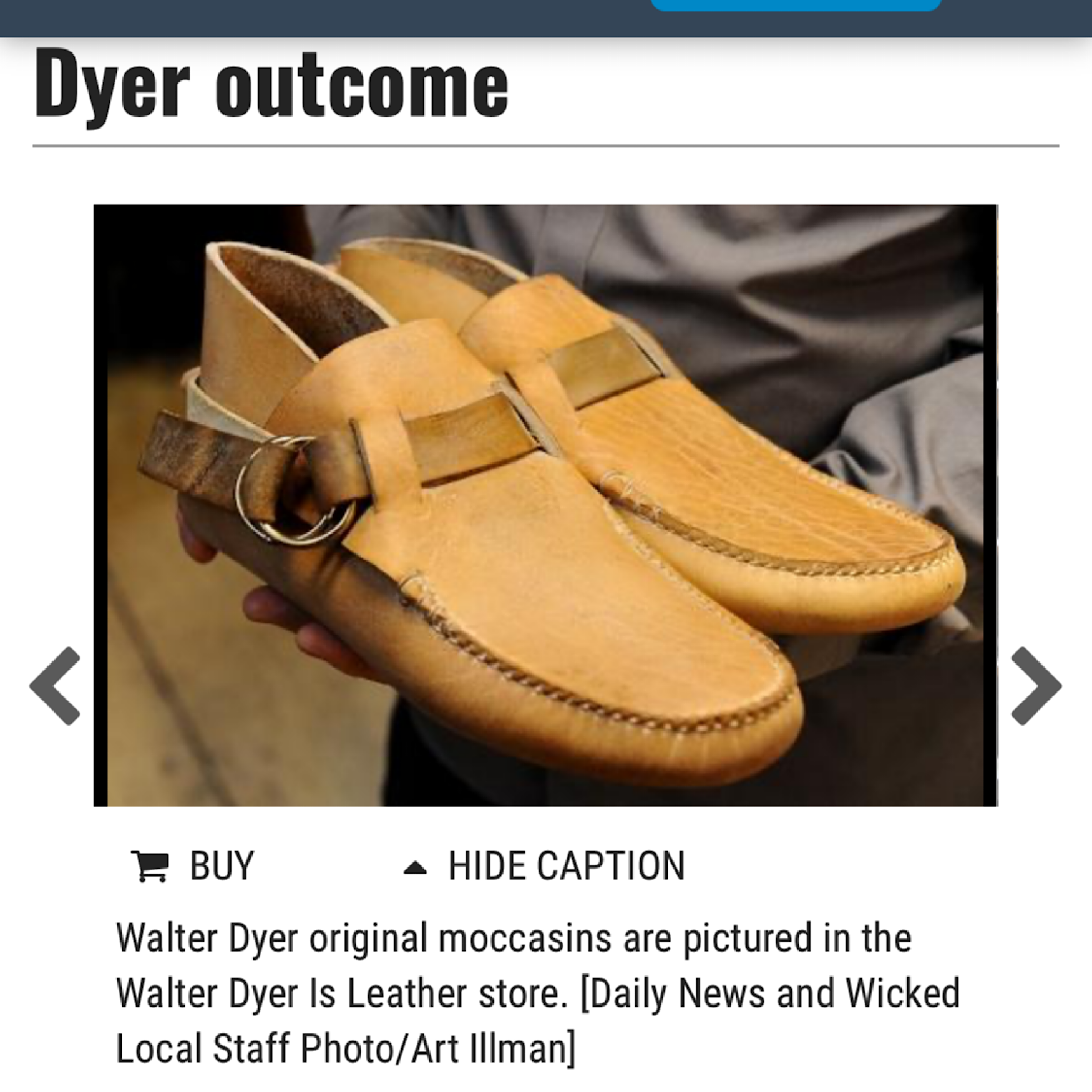 When I was a kid Walter had a little shop in my town - couldn't afford leather jackets, but we all wore his moccasins.

Of course you had to get the double soled ones. Wonder if there are still any out there.

LOL - found these online $400 used to be about $40.
Glad you posted this. I've long wondered who made the pair of moccasins i wore as a teen. Hadn't seen another pair until following the Dyer link and your post. Boy, that thick waxy leather wore so sweet. Had to be about 1973 or so.
If you find a source please let me know. Pop pop wants to return to those foot old days.
The hunt is on.
B