Recently watched
An American PIckle,
starring Seth Rogan. Very fun little piece of whimsy - I believe already reviewed here a few pages ago. I enjoyed its irreverent takedown of both the 'artisanal' retro hipster thing, and its satire on the culture wars.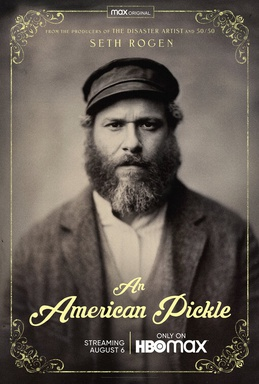 Night before last was
Bill and Ted Face the Music
. I'd not heard good things, but I enjoyed it well enough. The plot is thin, and you won't find much new here if you've seen the first two. The young ladies playing their daughters, however, are very good (and I thought a nice choice to see females rather than boys in the role). They (particularly Ted's daughter) carry forward the familial traits very well. Reeves and Winter look like they're having a ball, playing the characters with real continuity from the original films. What I liked most, however, was the respect with which they treated the historical figures represented by the band. In particular, the portrayal of Jimi Hendrix is lovely: not the obvious, lazy "wild man smashing flaming guitar" thing, but instead they really bring out his joy in music, and in particular his love of classical music, in particular Mozart.