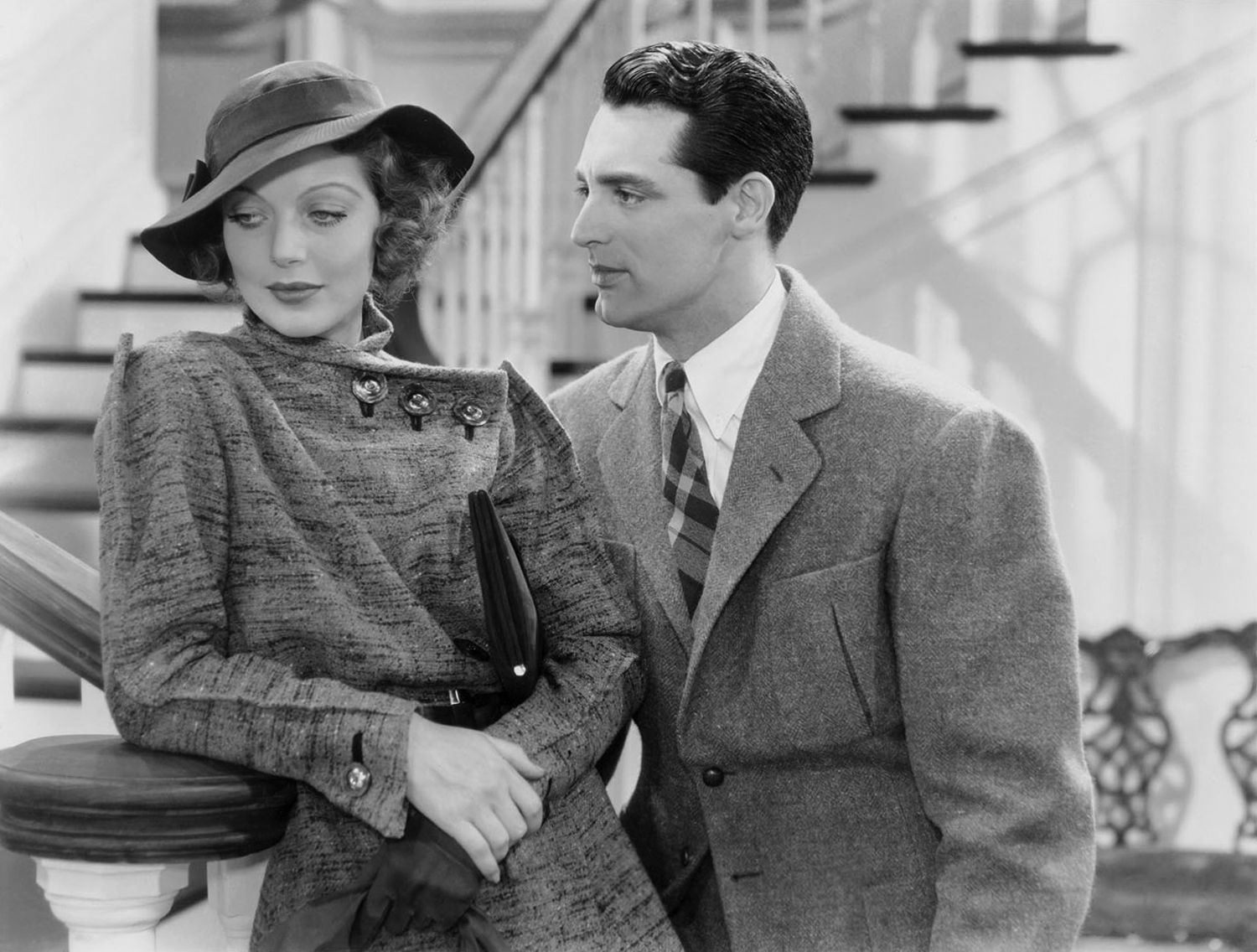 Born to Be Bad
from 1934 with Loretta Young, Cary Grant, Jackie Kelk, Marion Burns and Henry Travers
Born to be Bad
, like many pre-code movies, rips through a lot of melodrama in just over an hour of runtime.
Juvenile delinquency, adoption, marital infidelity, prostitution and litigation fraud speed by with breathless audacity in this one, especially when looked at through a 2023 "social justice" lens.
Lovely Loretta Young plays a, get ready for it, twenty-three-year-old high-priced prostitute who supports the illegitimate son she had when she was fifteen.
Back then, Mother and son were taken in by a kind, older bookstore owner, played by Henry Travers. In the ensuing eight years, Young, though, went from being a sales clerk in the bookstore to an "escort." More troubling, Young has a warped philosophy of child rearing.
She teaches her son, played by Jackie Kelk, to lie, cheat and steal so that "no one will take advantage of you in life." She just laughs off the truant officer when he brings Jackie home as Young is also down on school.
That's the set up, but then all hell breaks loose. Kelk gets mildly injured when hit by a truck; Young plots with a shyster lawyer to get a big legal settlement, but the fraud is exposed in court.
This results in the man, played by Cary Grant, who owns the company of the truck involved in the accident, adopting Kelk because he and his wife, played by Marion Burns, can't have children and the judge, rightfully, rules Young unfit to be a mother.
All that took, about, only twenty minutes of screen time. Now trying to give the boy a good home, Grant and Burns are not only kind to Kelk, but they sincerely try to be kind to Young.
She, though, plots again with her crooked (and stupid) lawyer to get her boy back along with a big blackmail check from Grant whom she, now, plans to seduce.
Despite being a pre-code dripping with immorality,
Born to Be Bad
then pivots to a moral and happy ending that requires you to believe that Burns is the most understanding woman and wife ever put on earth. Had she been Eve, mankind would still be in the Garden of Eden.
Born to Be Bad
is, obviously, not shy in its ambitions, but too much of its story is unbelievable for it to be anything more than a "delicious" soap opera that comes at you a hundred miles an hour from practically the first frame.
It's also just fun to see pre-mega-stardon Young and Grant, plus Kelk and Burns create engaging characters. Grant is good, but he's also a bit awkward here as he's yet to become the full "Cary Grant" brand we'd come to know in only a few years.
Young, too, has her issues as, while she is gorgeous to look at, her performance is uneven. She's supposed to be an uncouth, hardened tribalist whore devoid of morality, yet she keeps slipping into a nice-girl persona, sometimes, even within a scene.
Had Young been able to keep her character's portrayal consistent, the movie would have been more believable and her later conversion more moving. One wonders if director Lowell Sherman didn't see this or tried to but couldn't get a more even performance out of Young.
Flaws and all,
Born to Be Bad
is still a heck of an enjoyable if, sometimes, exhausting romp. It's also cool time travel to the 1930s, a fun peek at two future stars early in their careers and a reminder that some things, like litigation fraud, have been around a long time.