New thread idea here, Add to this thread - what jackets had you really hoped would work out - but did not...?
I'll start off as follows...since I found a neat "un-branded" vintage jacket that looked to be my size, and was unique enough I toyed with the idea of having it re-made. Then it showed up - and the leather in the back, shoulders and arms was so poor of condition, it literally felt like dried out cardboard. It did not "quite" fall apart on me directly, but it was very close.
Fortunately the ebay seller accepted returned, and I had the return request in within the hour. Just too poor of condition to work with. However it did come close to fitting (I am around a 44L suit coat) and the way this jacket was built is really cool. It's also un-lined. I think it may be older than "1950's" but what do you all think? Fit photos and some overview photos of this jacket attached.
Jacket itself: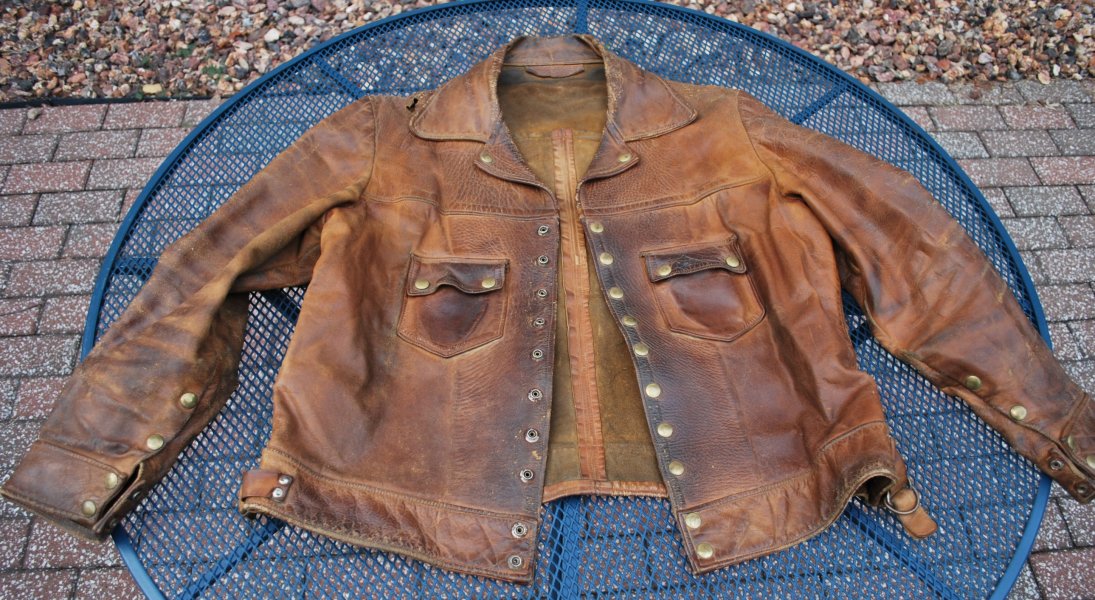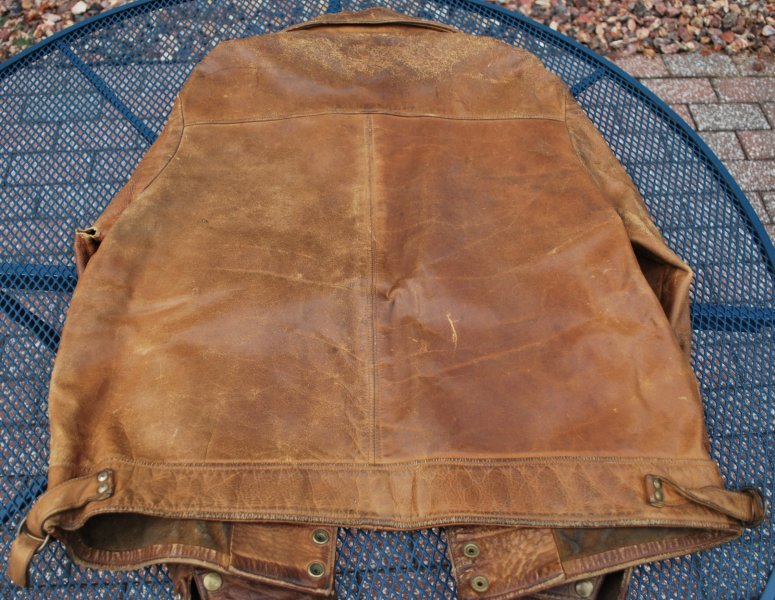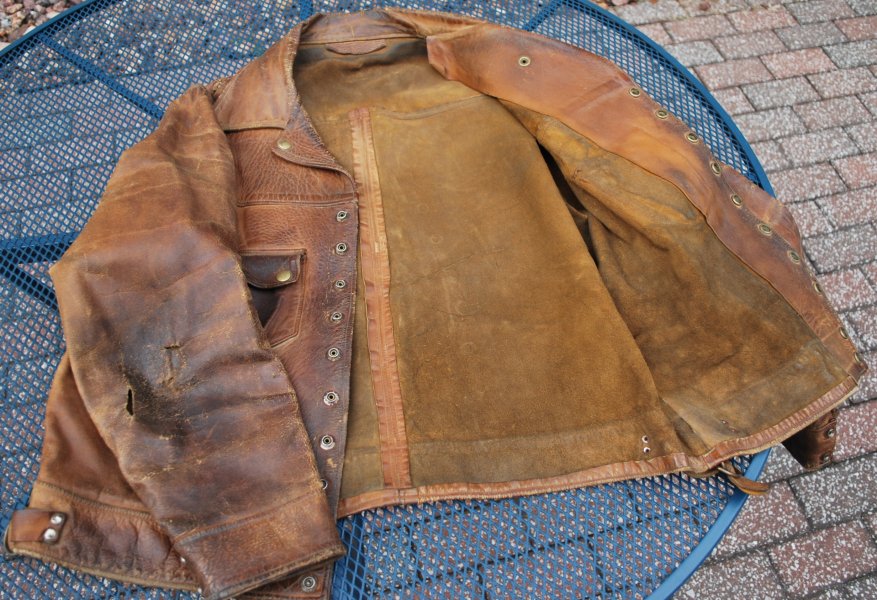 Here's how it fit (I was sad that this was such a nice fit, but I could never wear it as intended):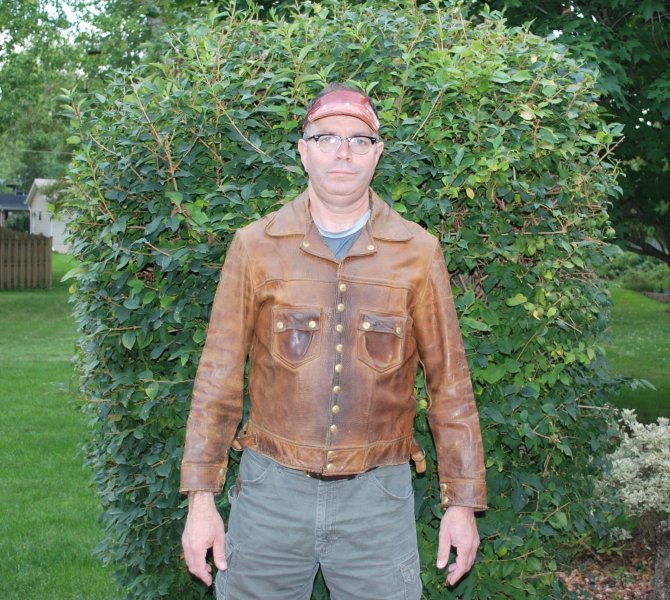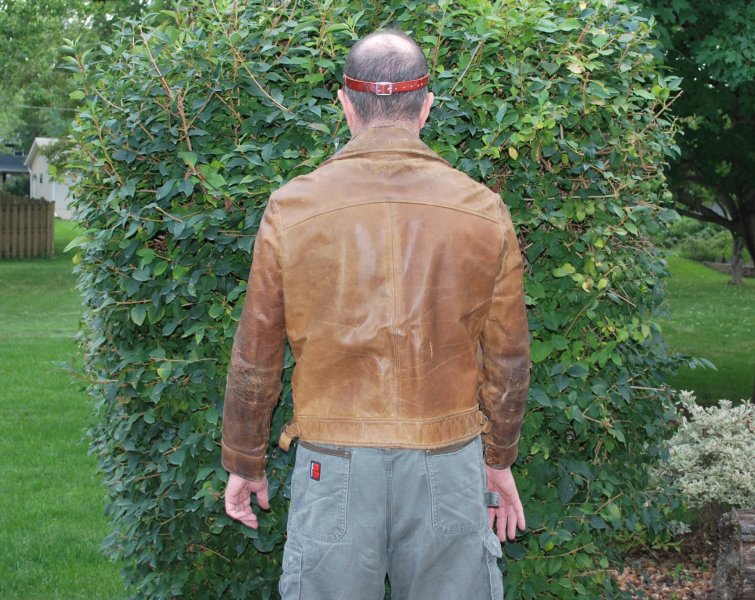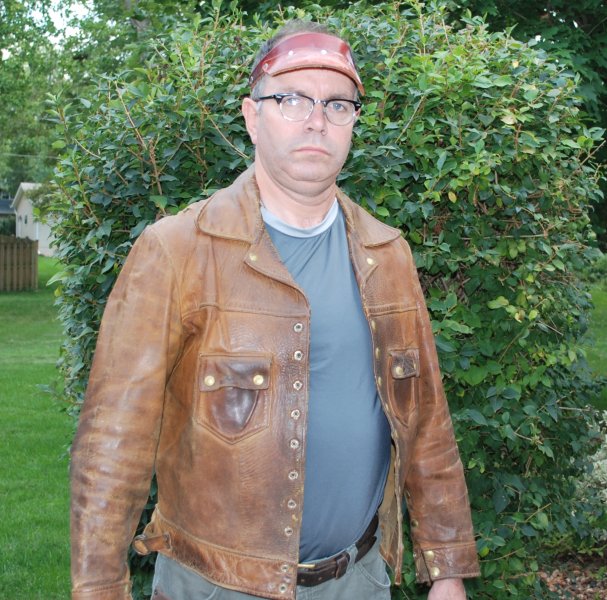 And here were the most major issues: