1950s millets UK highwayman style jacket
Millets are still in business, they used to sell motorcycle gear and jackets, my mum bought my first pair of jeans in millets.
The company has a very confusing history.
https://buildingourpast.com/2020/12/16/multiple-multiples-disentangling-the-story-of-millets/#:~:text=The company sometimes referred to,as 'government clothing contractors'
.
The millets shop in Croydon South London.
The reason we see so few older British jackets is because a lot of of them just weren't made very well compared to US or German jackets of the 1950s and earlier. A lot of them were also made from sheepskin or not very good grade leather and although there is nothing wrong with sheepskin leather for a jacket when it gets really dried out it tends to fall to pieces not flake like other leathers. This jacket is pretty well made though with some issues and fairly heavy with thicker leather by British standards of the time.
Probably a 40 weighs 1.5kg
Big collar and hight waisted, 22 inches back length
Pleats on the front and the back
Black painted aero zips with thumb pull main slider, the front zip would around a modern #6.
The sleeves zips are just to small to handle the strain thats put on them very thick vinyl under the the zips instead of leather when the sleeve is zipped down and the vinyl bunches up. The pulls on the sleeves are upside down so the aero logo is on the back.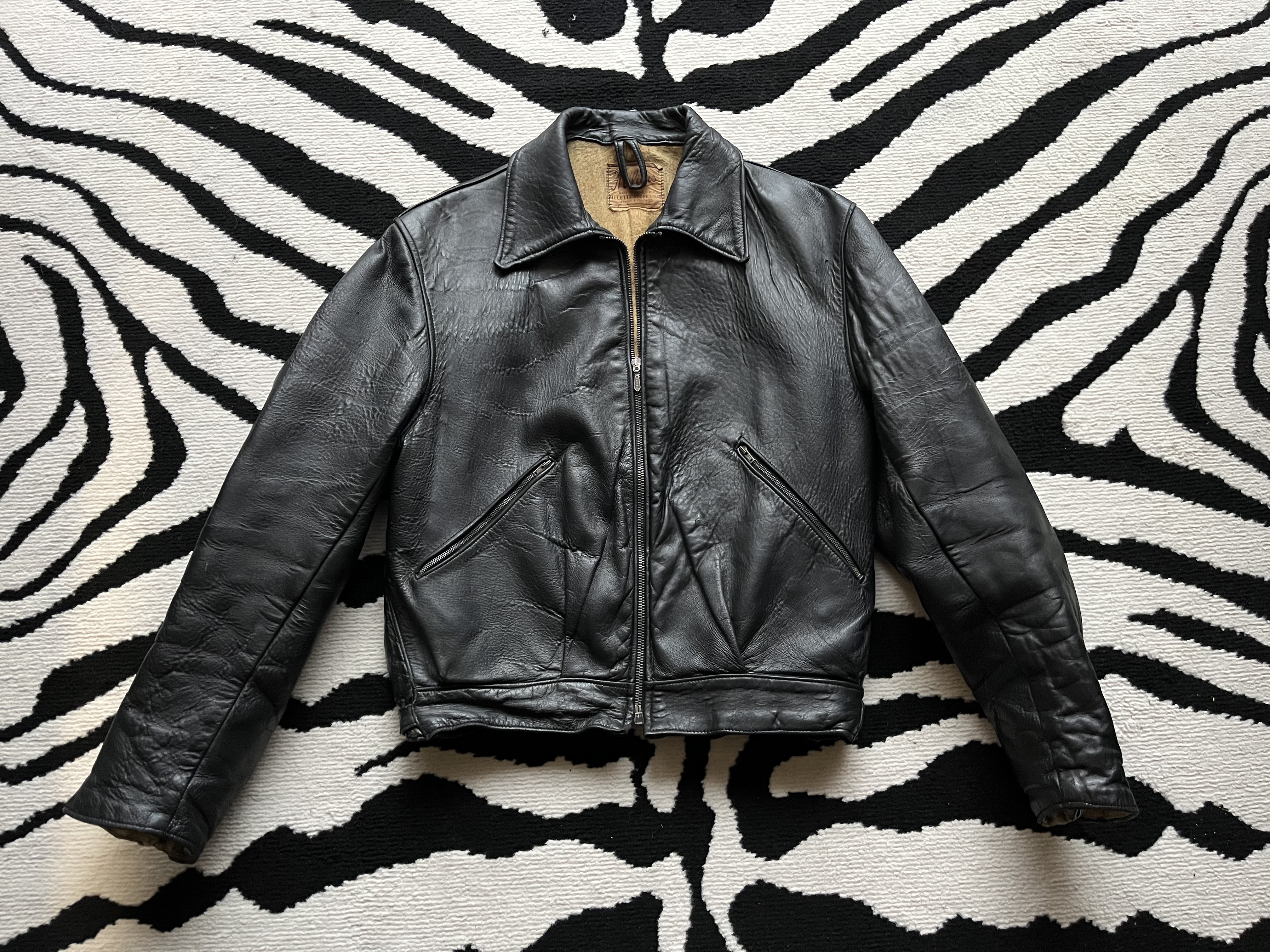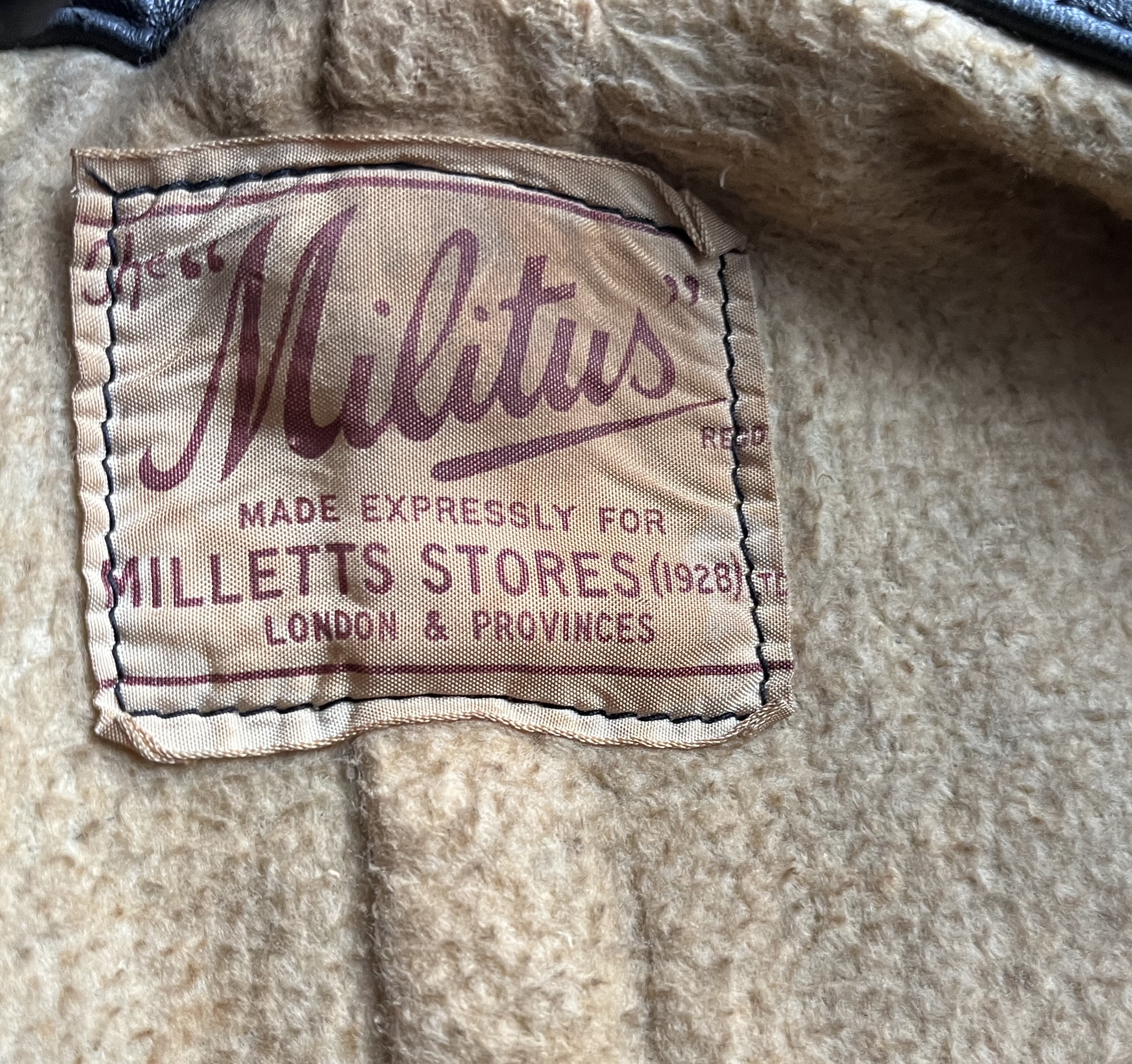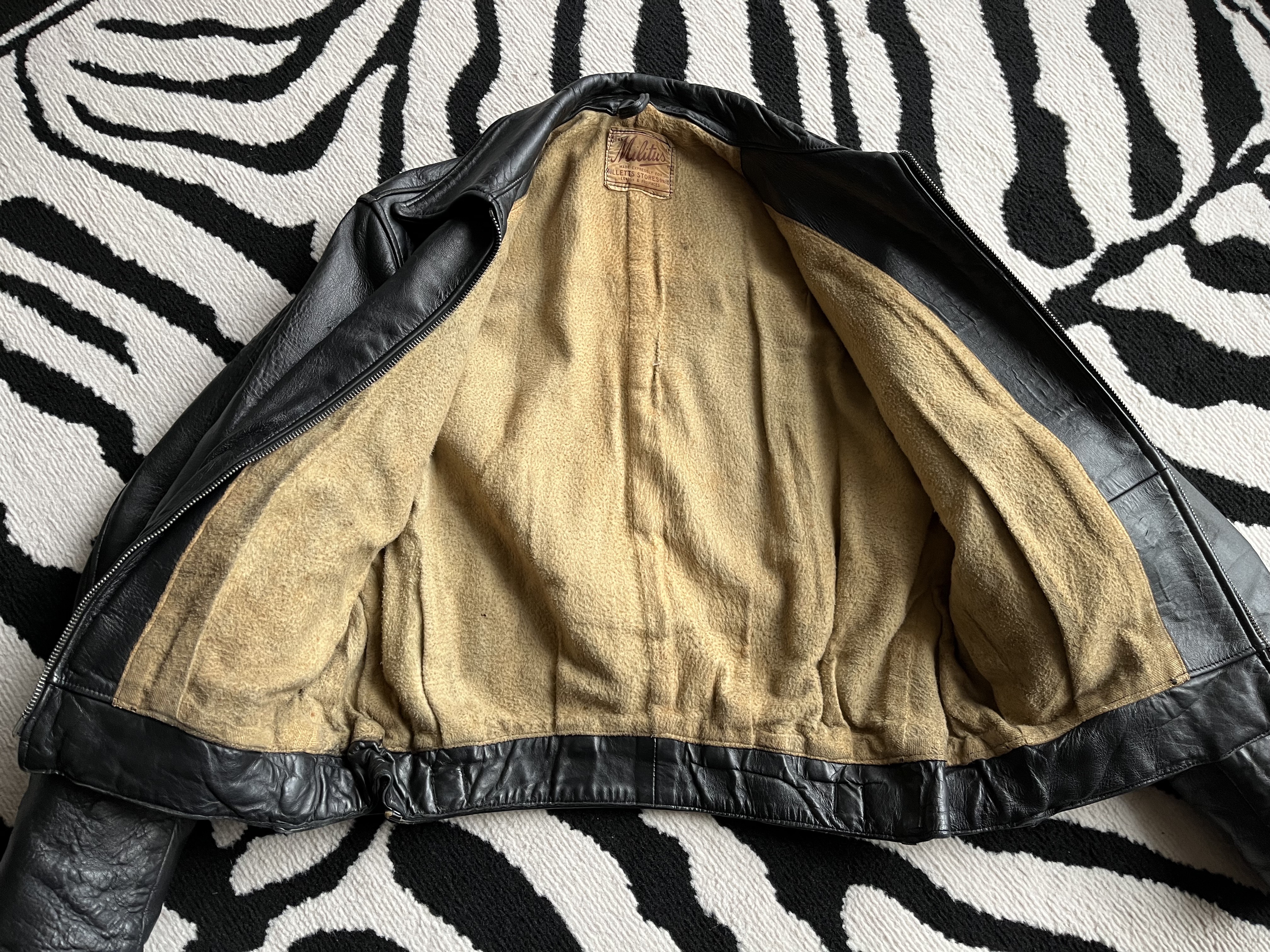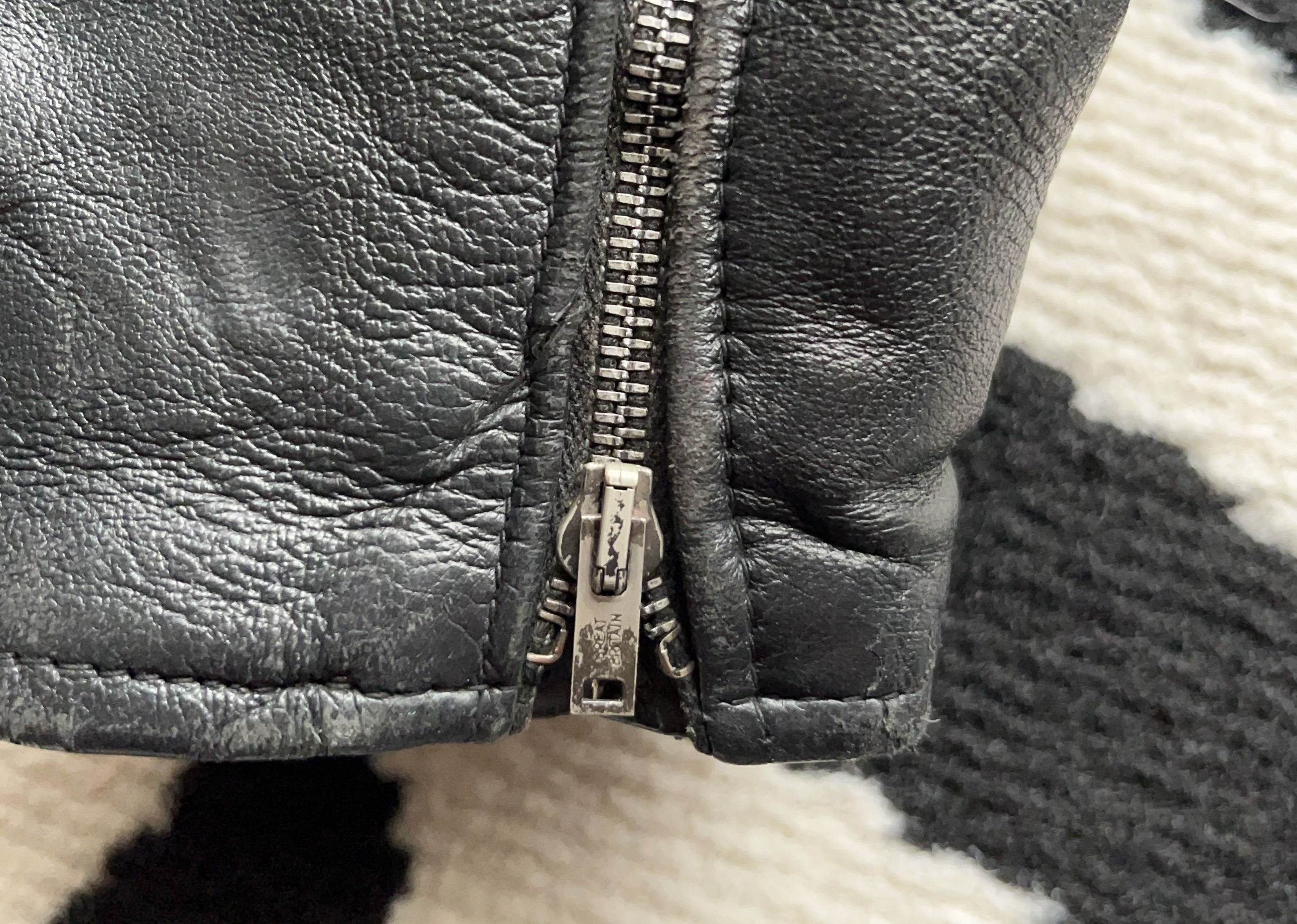 Sleeve zip with the aero logo on the back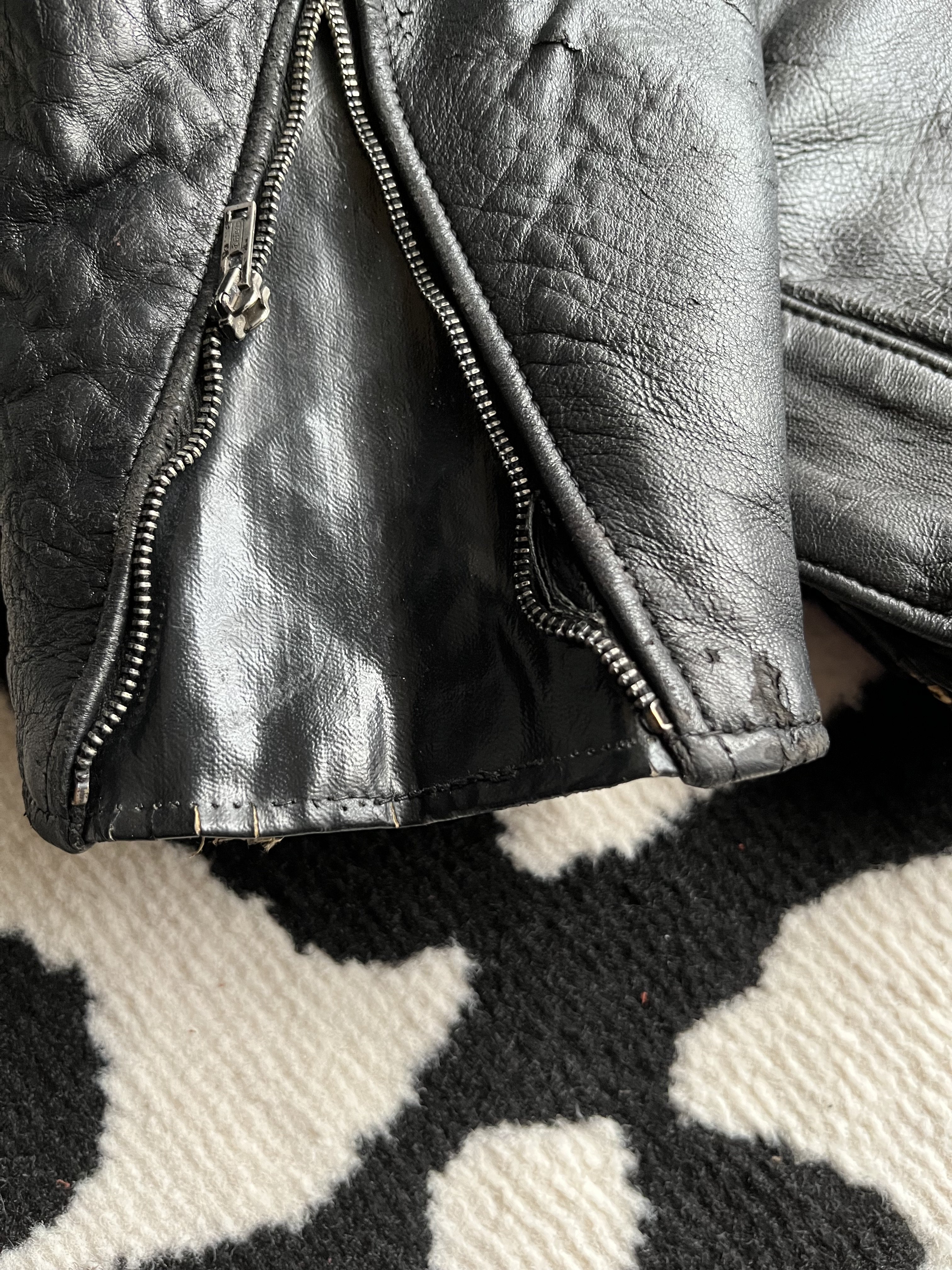 The thick vinyl on the sleeves
Waist adjuster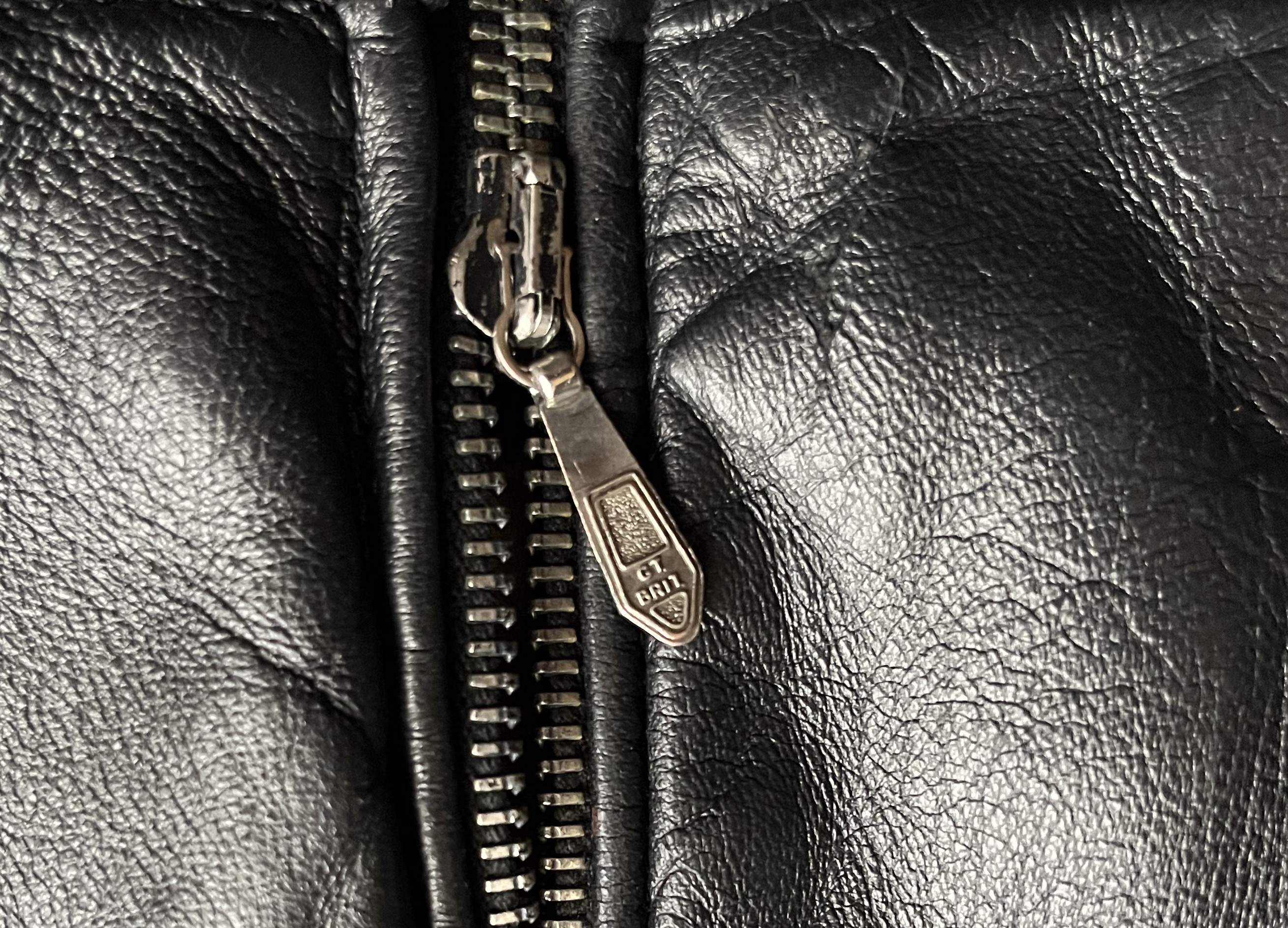 Last edited: