I have consolidated two of my jacket listings into this thread--all now appear with price drops!
As always, I offer
FREE SHIPPING ON EVERYTHING
within the US; International inquiries are welcome, with shipping at reduced cost!
Also as always,
ALL OFFERS ARE VERY WELCOME!
Please PM with interest and offers!

1) CLASSIC Grey and Cream Herringbone Tweed 3/2 sack!
Made by H. Oritsky, of Reading, PA., this is a classic 3/2 sack grey and cream herringbone tweed jacket--a true wardrobe staple. Half-canvassed and half-lined, this has three button cuffs and a single center vent. It has very natural shoulders. It was, of course, Union Made in the USA, and is in absolutely excellent condition.
Asking just $39, or offer, boxed and shipped in the USA.

Measurements:
Chest: 21
Sleeve: 25 1/4 (+2 1/4)
Shoulder: 18 1/2
Length: 31 1/4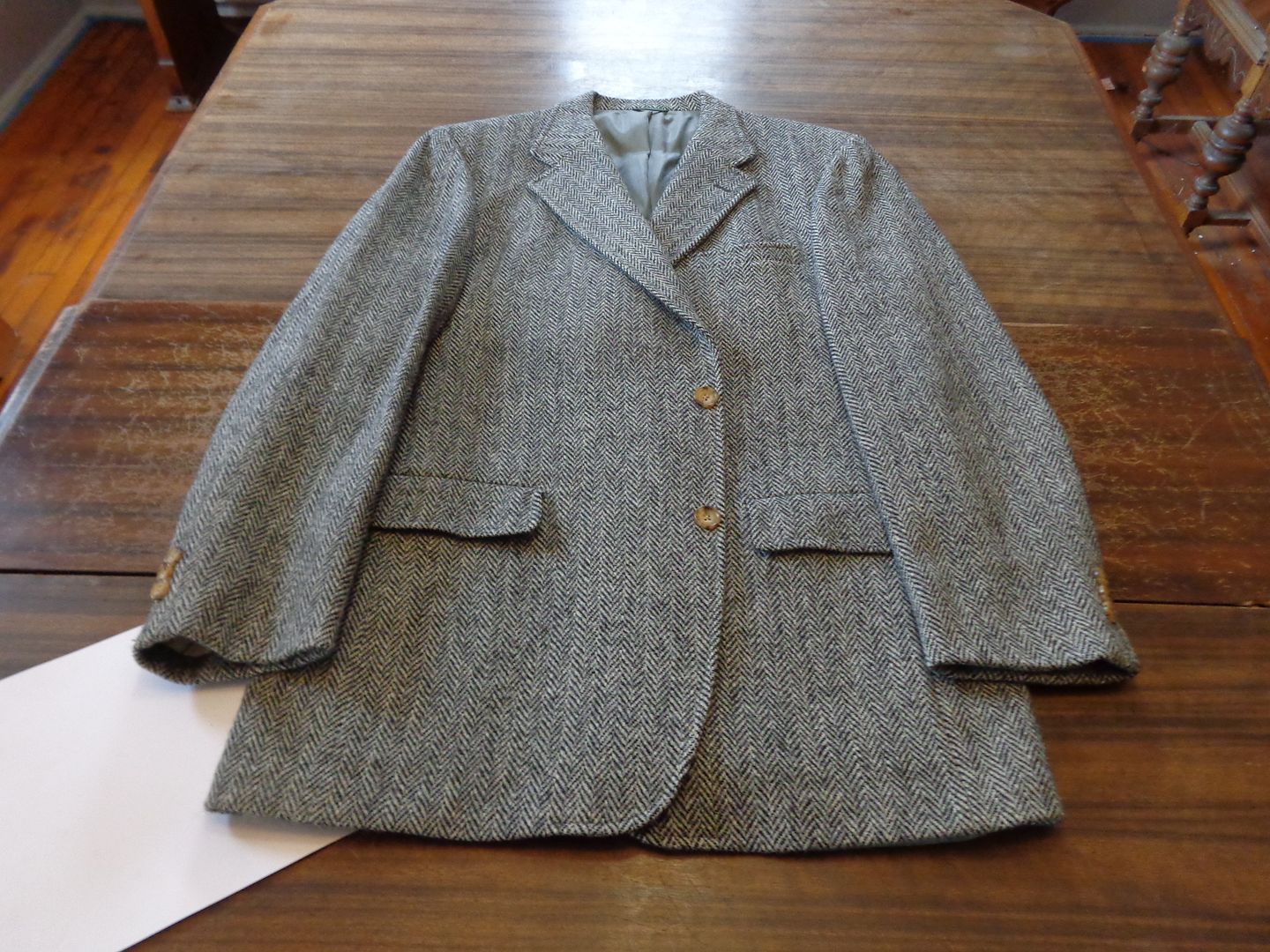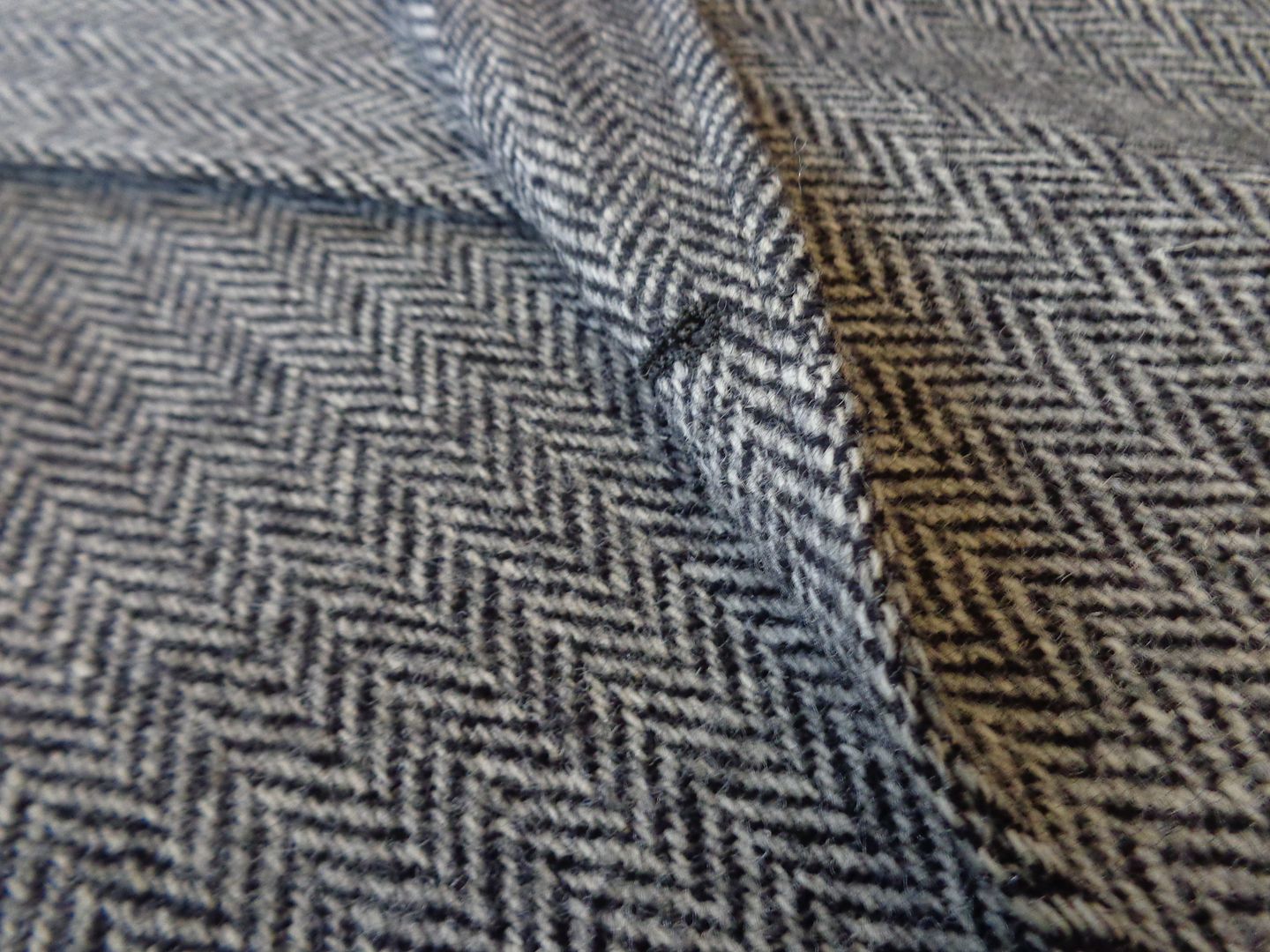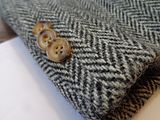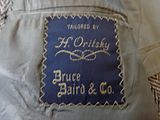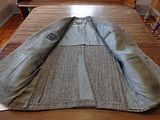 2) WONDERFUL Vintage Half-Norfolk in cord by OLD SCHOOL Abercrombie & Fitch
Made by Abercrombie & Fitch back when it was a serious outdoors outfitters--they outfitted Teddy Roosevelt for his hunting expeditions, Charles Lindbergh for flying, and sold Hemingway the gun he used to kill himself--this is a lovely and very rare Half-Norfolk Jacket in wide-wale cord.
As with all products from the old-school Abercrombie & Fitch this jacket is extremely well-made, and designed fro use in the field, not just to look good in the office. As with all classic Half-Norfolk jackets this features a stitched half-belt at the back. The back above the belt features a box pleat for ease of movement--and more elegant lines than a biswing back when not needed for use--and the shoulders feature scalloped yoke. Below the half-belt is a single center vent.
True to its American roots this is cut as a true 3/2 sack jacket. It features four deep flapped bellows pockets on the front, all of which feature box pleats so that they can expand to accept shells, knives, or very small game animals. The buttons are all genuine shotshell buttons (the front buttons are from Remington 12 gauge shells, the cuff buttons from smaller gauges) and are likely original to the jacket. (Genuine shotshell buttons are becoming increasingly rare, despite their long tenure as being staples of the sporting Ivy wardrobe.) The pocket seams are all lapped for extra strength. The right hand lower front pocket features an internal ticket pocket.
The jacket is half-canvassed and fully lined. The top half of the lining appears to be satin, chosen for ease of movement on and off. The bottom half appears to be a heavyweight cotton in a classic tartan pattern; this also appears under the flaps of the three front pockets.
This jacket was Made in the USA by Gordon of Philadelphia--this is signified by the rooster emblem on the locker loop. It carries the classic vintage Abercrombie & Fitch green and black label.
The cord of this jacket has some overall darkening and discolouration from age, but this simply gives it patina and adds to its appeal. This is a REAL hunting Half-Norfolk, not a costume. However, it could use a dry clean and a press to freshen it up, and so with the discolorartion this is in Very Good condition. As such, this is an absolute bargain at
just $45, or offer, boxed and shipped in the USA.
Measurements:
Chest: 20 1/2
Sleeve: 24 3/4 (+1 3/4)
Shoulder: 18
Length: 30 1/2