Howdy folks,
Another set of photos for you.
Specs: Size 38" Unfinished Horsehide
Button Fastening
Olive Contrast Stitch
Sleeves 25.5"
Back Standard 23.75"
No Red Tab on Pocket
Olive Cotton Drill Lining
Two Inside Patch Pockets
Fitted with Campfire Label
I'm 183cm and about 78kg, 83cm waist, 103+-cm chest, 14% body fat.
I got the jacket in December 2020, too cold to wear, but since then have worn it whenever it was too hot to wear my J-107 Mongrel jacket pictured elsewhere. I've slept rough in it, hauled lumber, gone camping, hiking, sailing, you name it--it's received no pity or mercy from me.
After I got the J-107 and saw how quickly it was changing from natural to a chestnut colour, I decided to risk getting untreated horse-hide to try and get that "golden saddle" colour. Success! I made my own conditioner from my neighbour's beeswax and neatsfoot oil from the saddlery. When/if I get another jacket, I'll do the same--this is my favourite leather colour. Also, I might be selling this jacket come the fall since it's a 38, and I could probably do with a 40.
2021: 1 month or so after my first treatment with my conditioner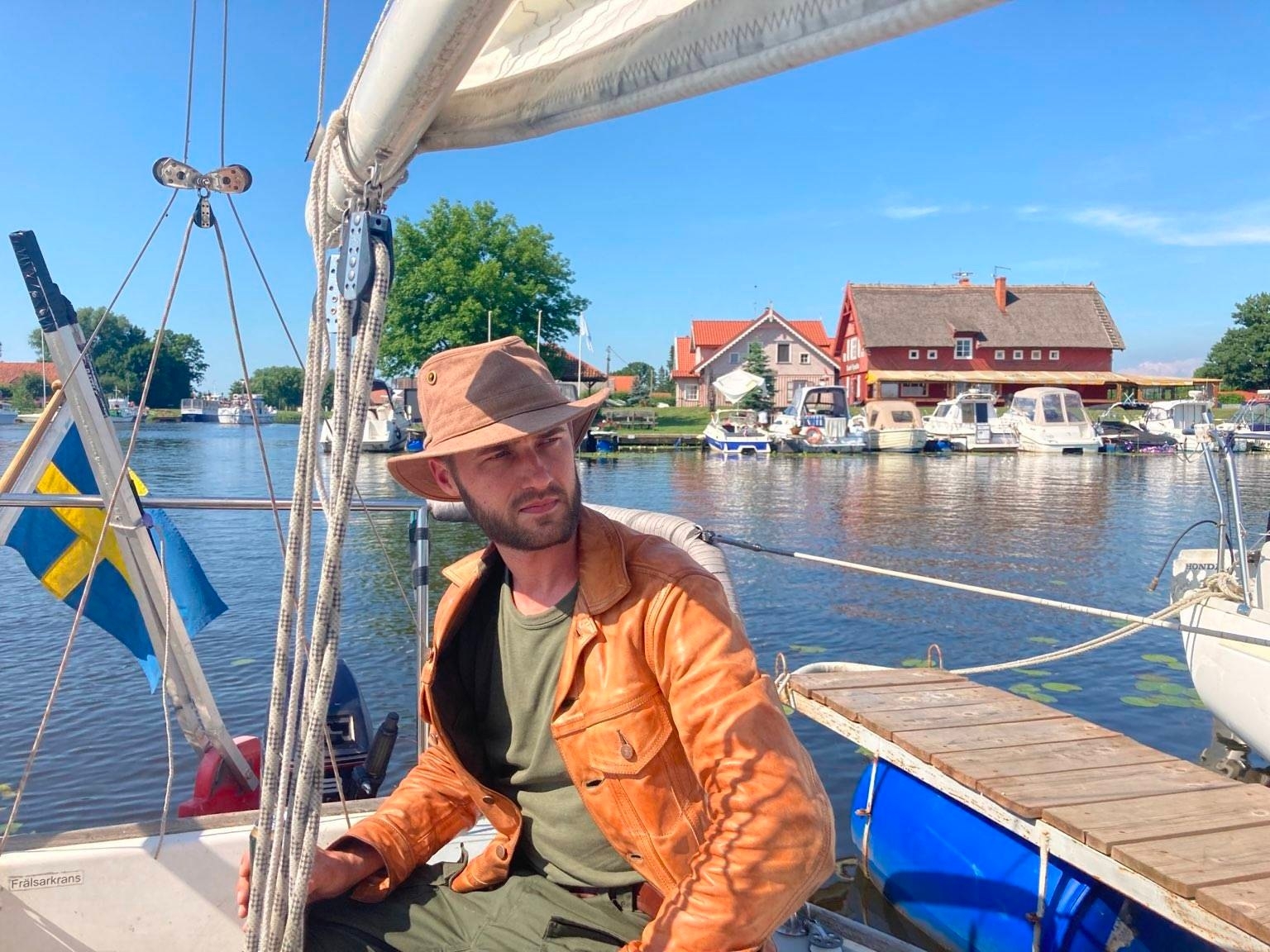 2023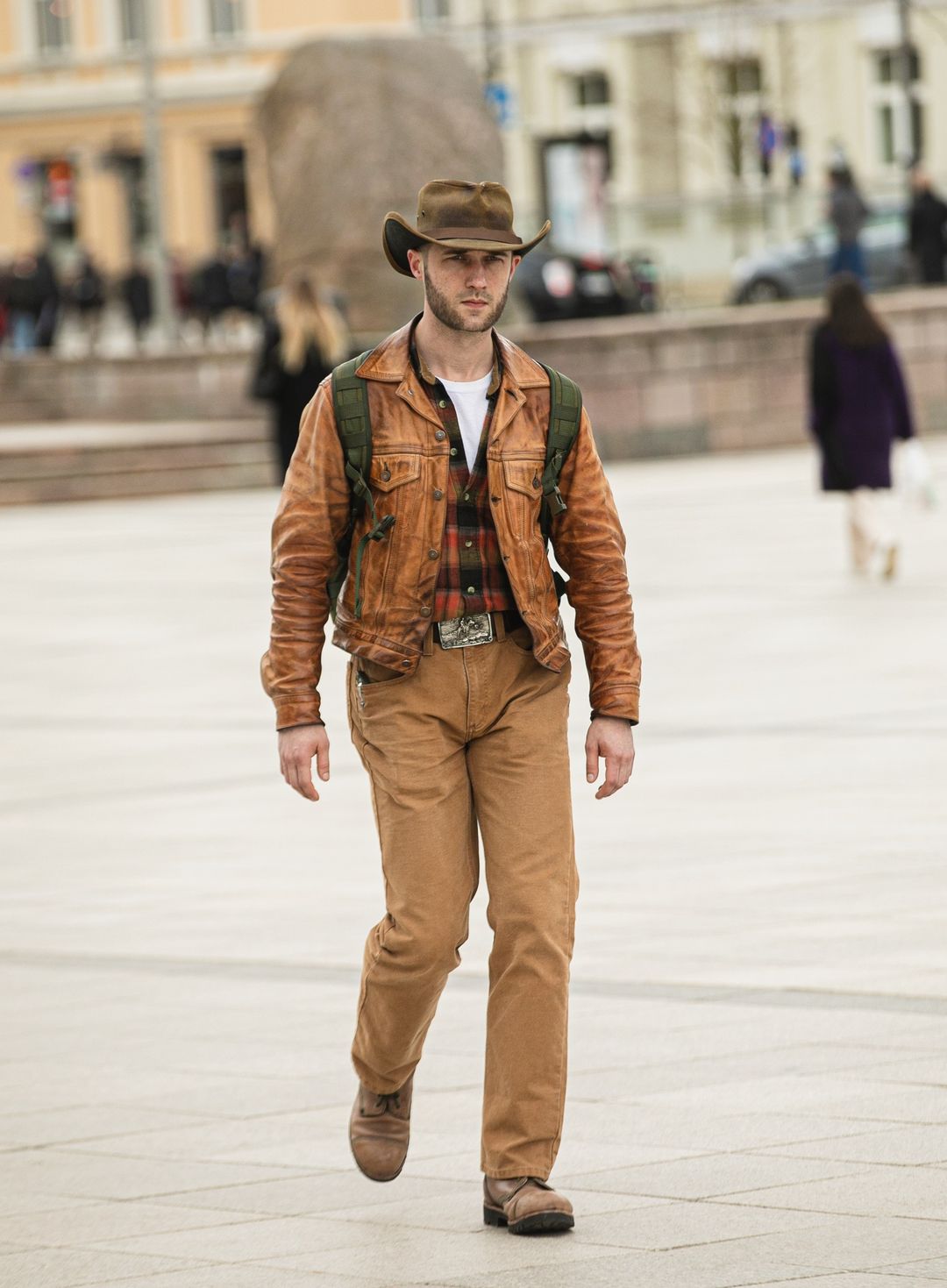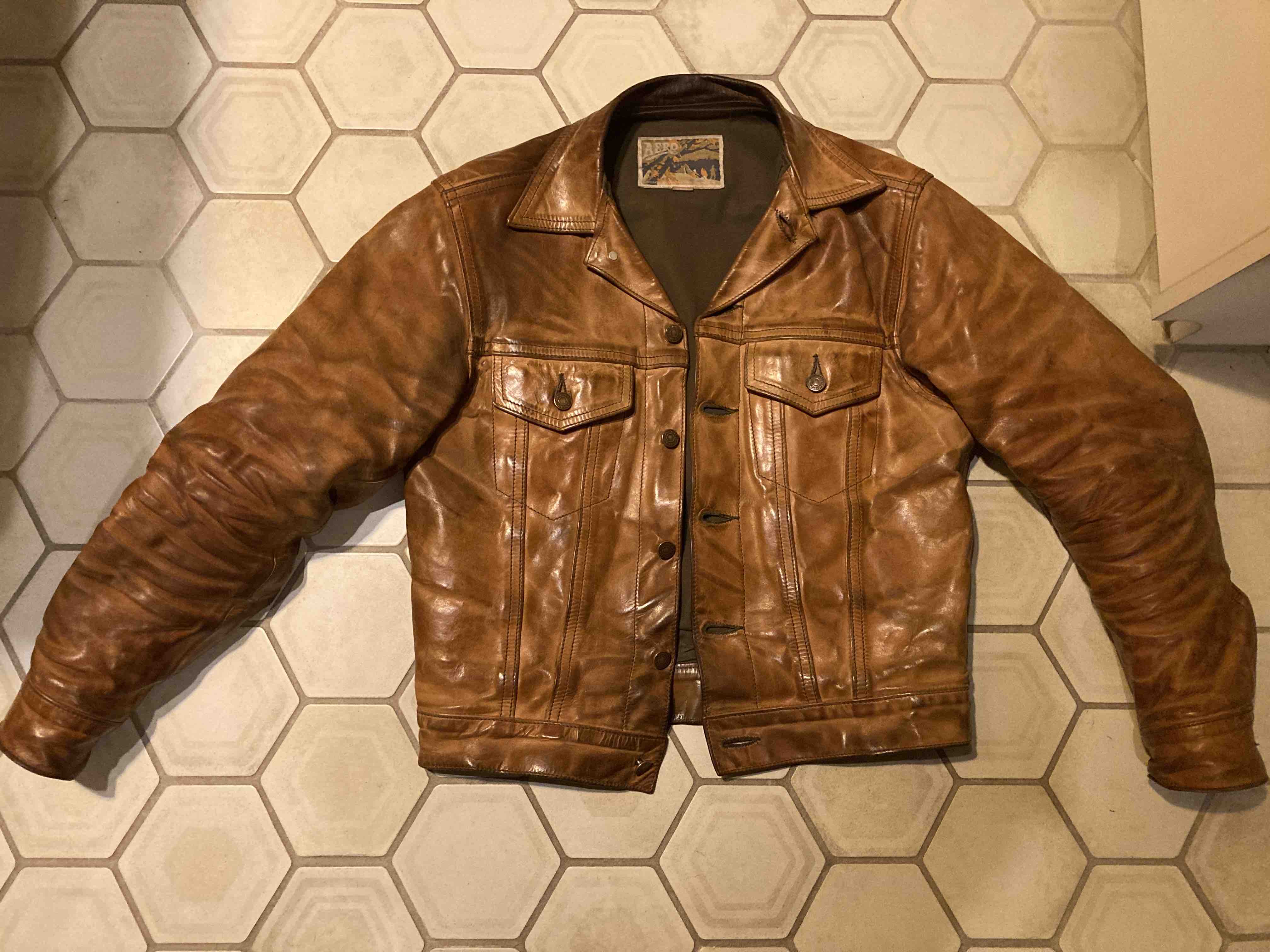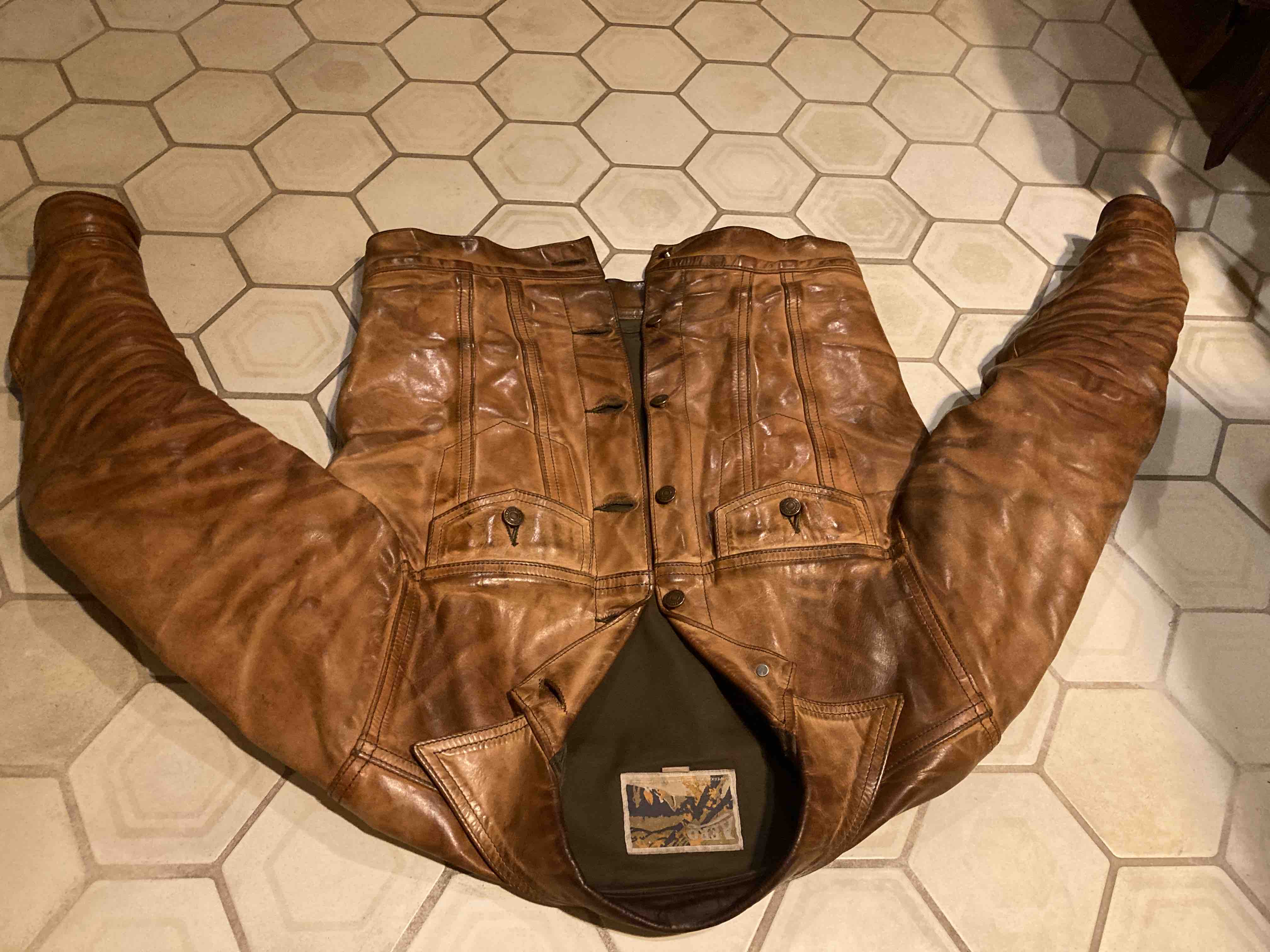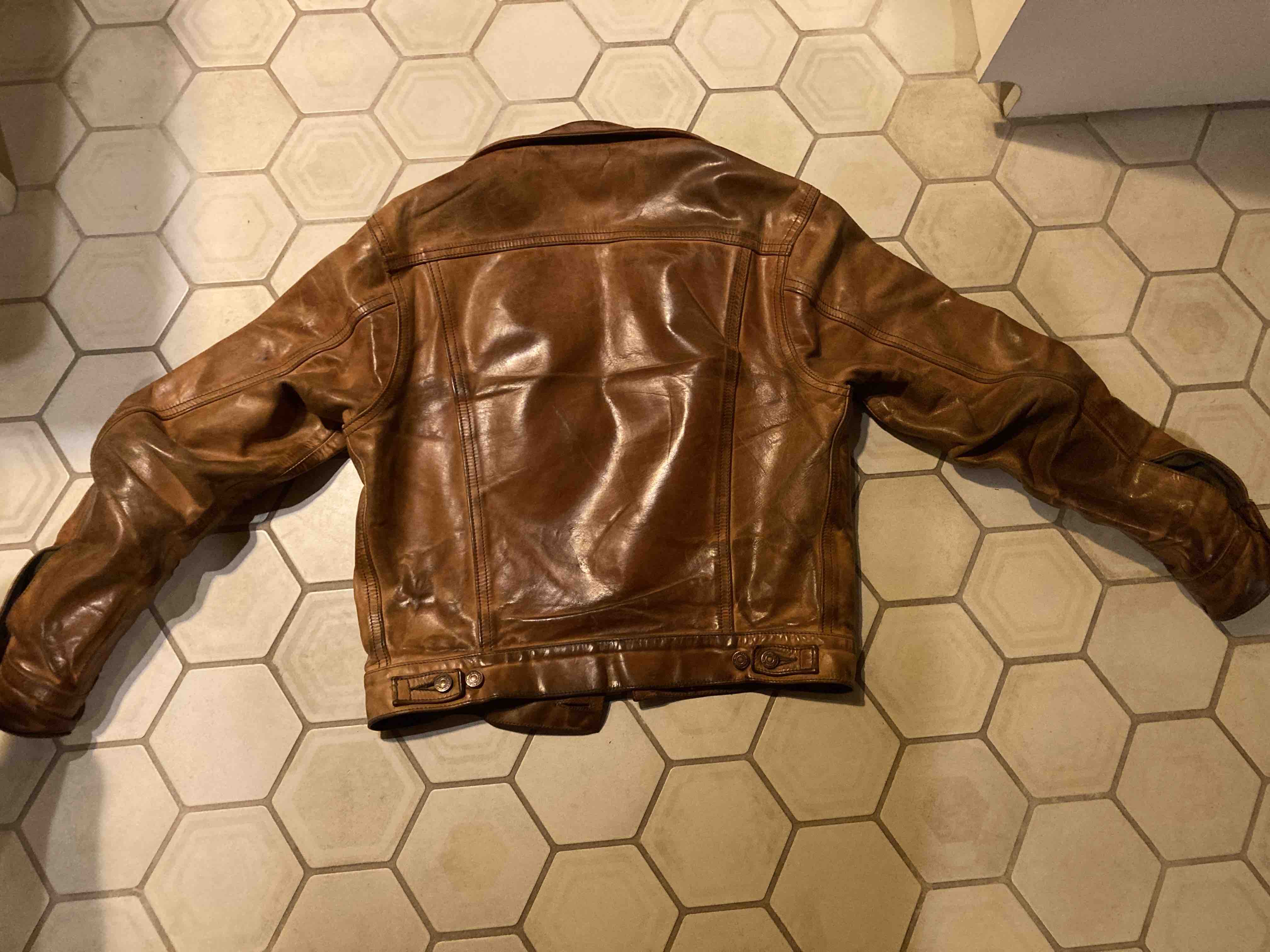 It was a pretty horrible pink when I first got it, I thought perhaps I'd made a mistake! Turns out it was the right decision!
Enjoy,
-F
Last edited: