Been a while since Ive done one of these, and dont recall seeing much about this jacket, so here goes.
This is Cockpit's Classic Naval Aviator's "100 Mission" G-1 Flight Jacket, size 42
This is the same jacket as the Top Gun heroes, but without the patches. Obviously.
So, is this a G-1 or an M-422A???? Well, its marketed as a G-1, but...
From email conversations years ago with the Clymans, I believe this jacket was patterned after an original Willis & Geiger M-422A, and this is reflected on the generic M-422A label.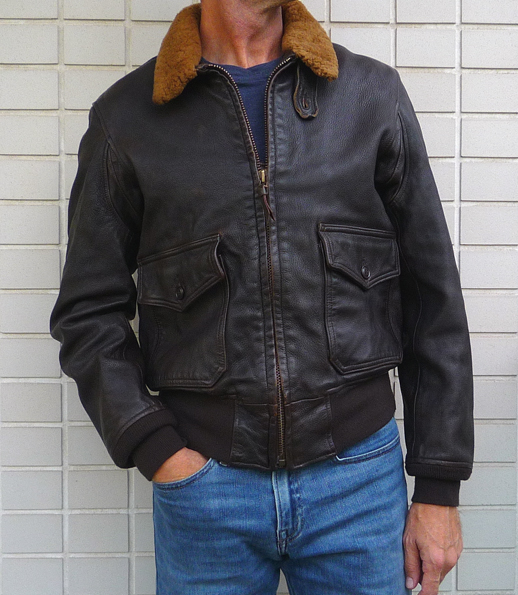 Size 42 fits good, with room to layer if need be. Ive owned a size 40 in the past (also the Forrestal version in a 40) and it fit fine with a T-shirt, but felt a touch trim & short.
So the advice to go up at least one size from your chest, is sound. This is a very comfortable jacket and I recon will fit most body-types.
Lengths are good for me at this size. Sleeves are long, but this is Cockpit's signature styling on all their jackets: longer sleeves, shorter body.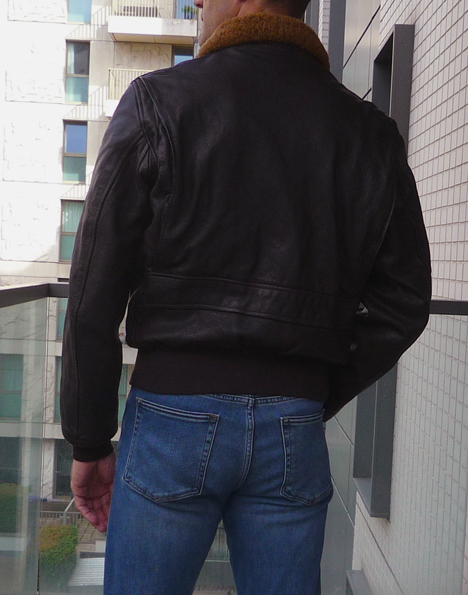 This is the updated version, with the separated leather at the base of the zip/ waistband, where previously this was all one piece.
A long-overdue upgrade I'd say. All the necessary G-1 detailing is there. Overall quality is very good.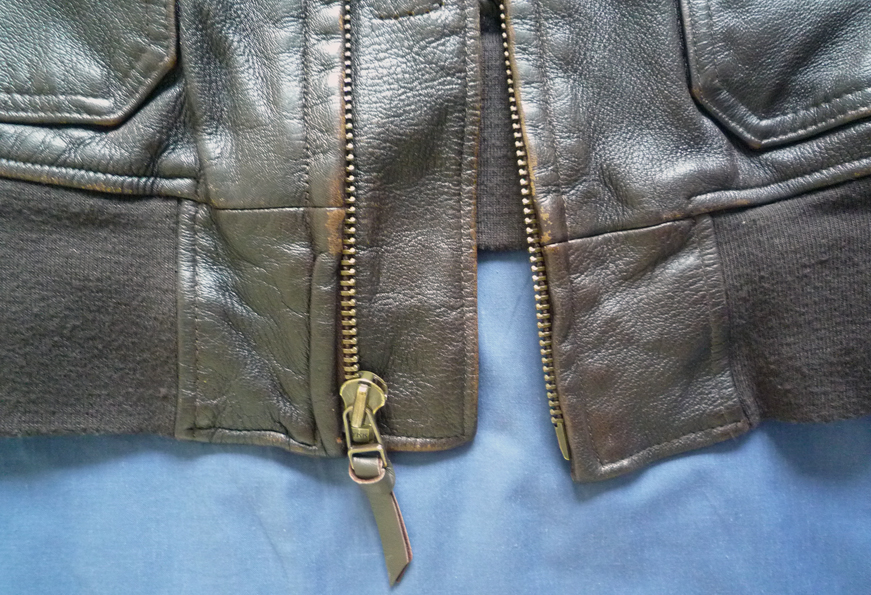 The goatskin is sumptuous! Lots of grain and character and the 'artificial ageing' is subtle and not overdone.
This jacket is a bit beefier/ heavier than most other USN repros and originals I've owned, but its soft to the touch and comfy to wear. It will last forever.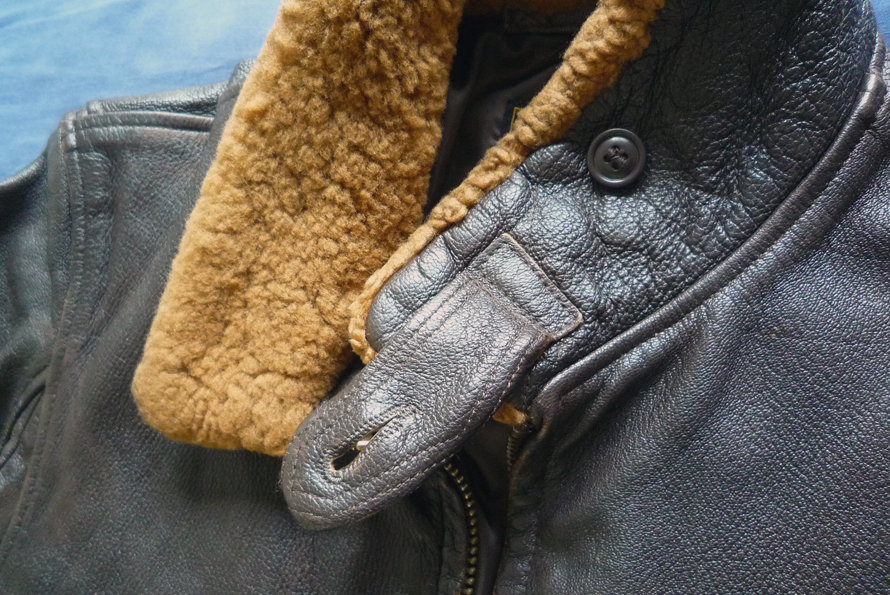 Mouton collar is genuine fur that has that 100 missions 'Sun-bleached' effect. Same piling and texture (not colour) as my old Eastman M-422a
These vary as each jacket is hand treated and Ive seen pics where the mouton's colour and texture varies a bit. Heres the generic M-422A label....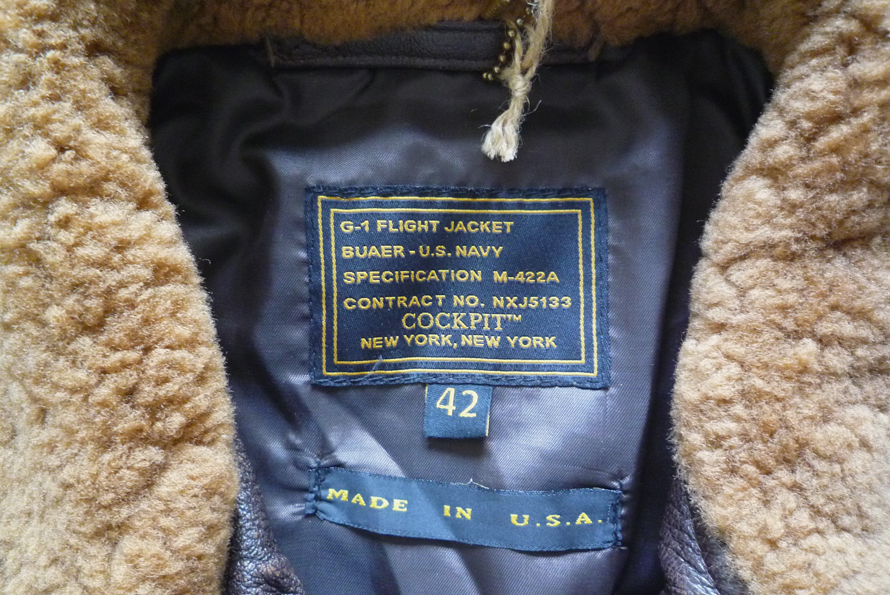 To be cont...