Leather jacket repairs can be costly and can sometimes even exceed the jacket's value. Luckily some fixes are easy to do yourself. Let's share our experiences, tips and tricks.
Busted auto lock slider

When a zipperslider moves up or down on its own while wearing the jacket, the auto lock pin might be defect.
Based on the slider puller position, the locking pin should lock/unlock the slider: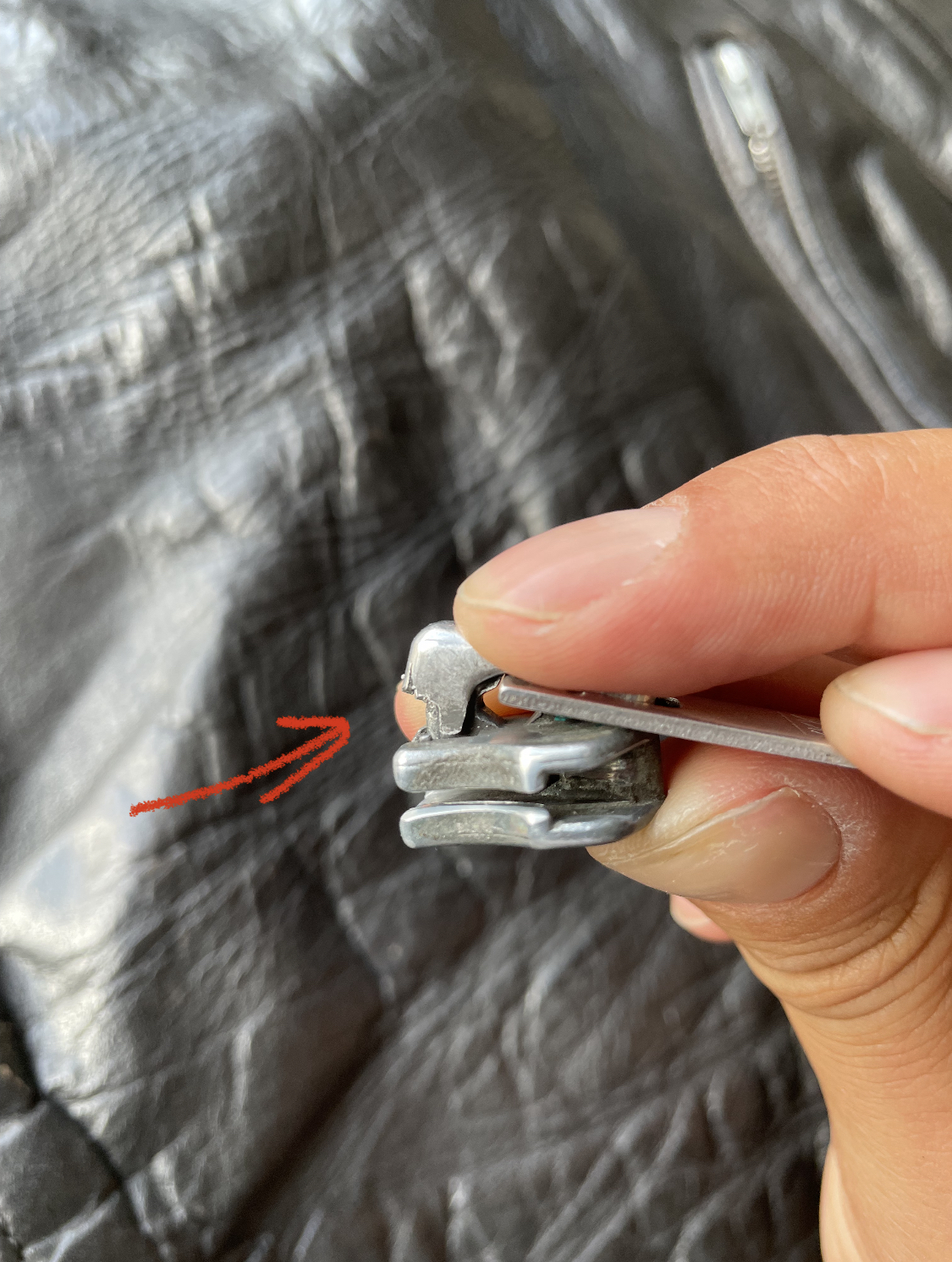 When you look closely you can see how in this case the pin has been grinded down, which makes the slider go up or down on its own. The easiest way to fix this is by replacing the slider.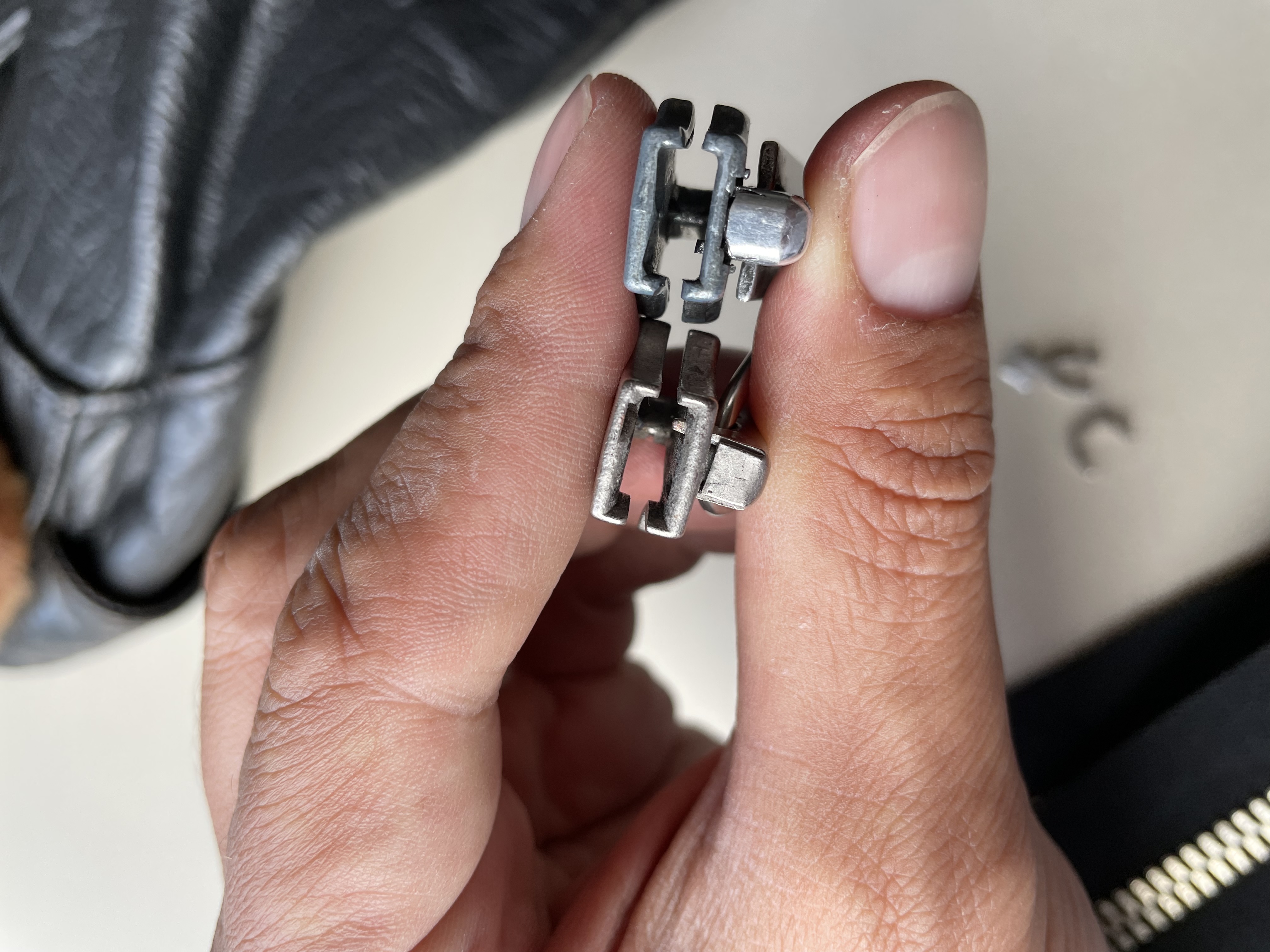 The one on the right is the old one, the one on the left the replacement. You can clearly see the locking pin on the right is shorter.
In order to replace the slider, the zipper's top stop needs to be removed. Simply use pliers and some force to pull it off, or wiggle it open using a small screwdriver. Be careful not to puncture the tape.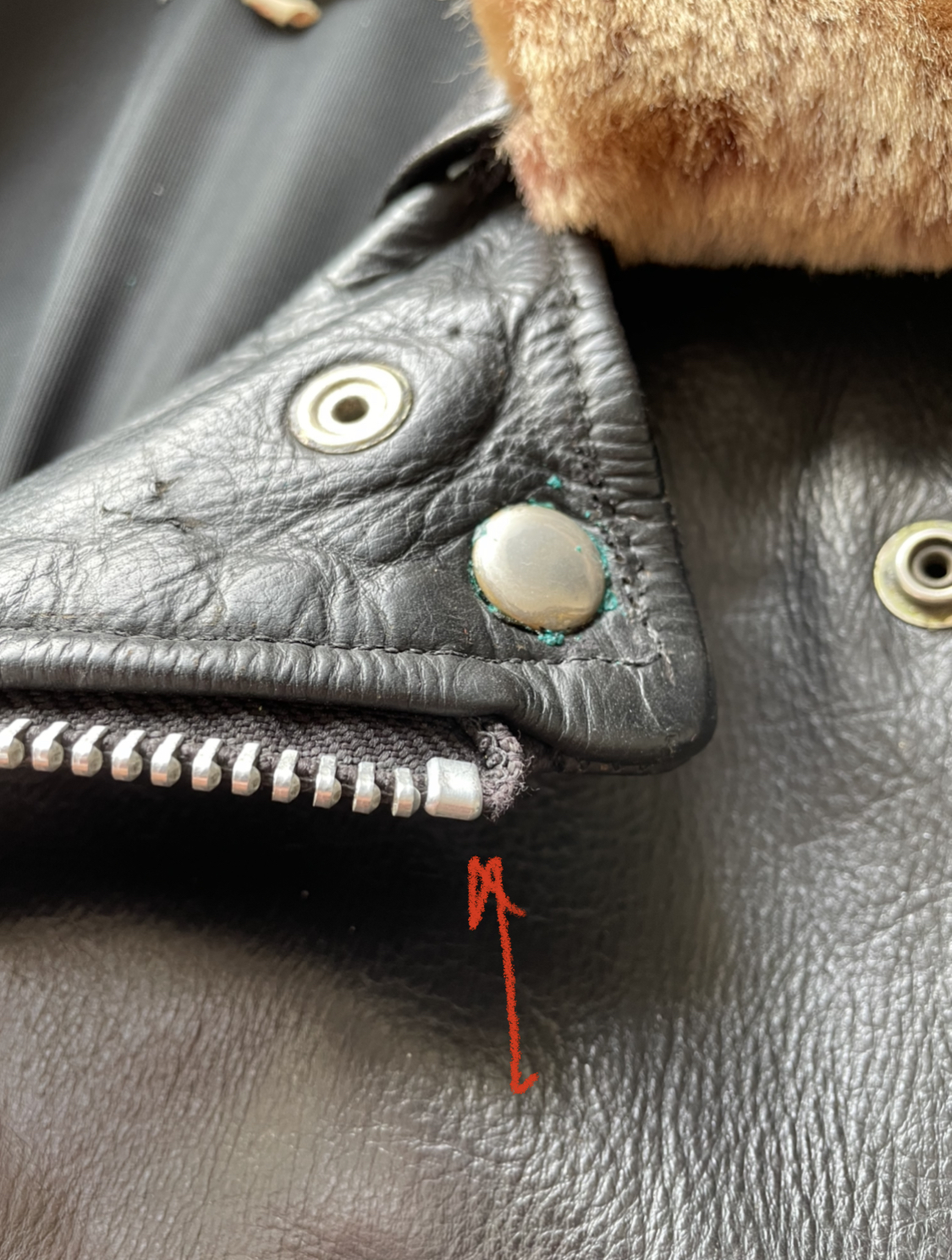 Once removed, the old slider comes off and the new one can be installed. Make sure the replacement fits the size of the zipper. Most vintage/repro jackets feature #5 zippers. Newer ones often come with #8 or #10 size zippers.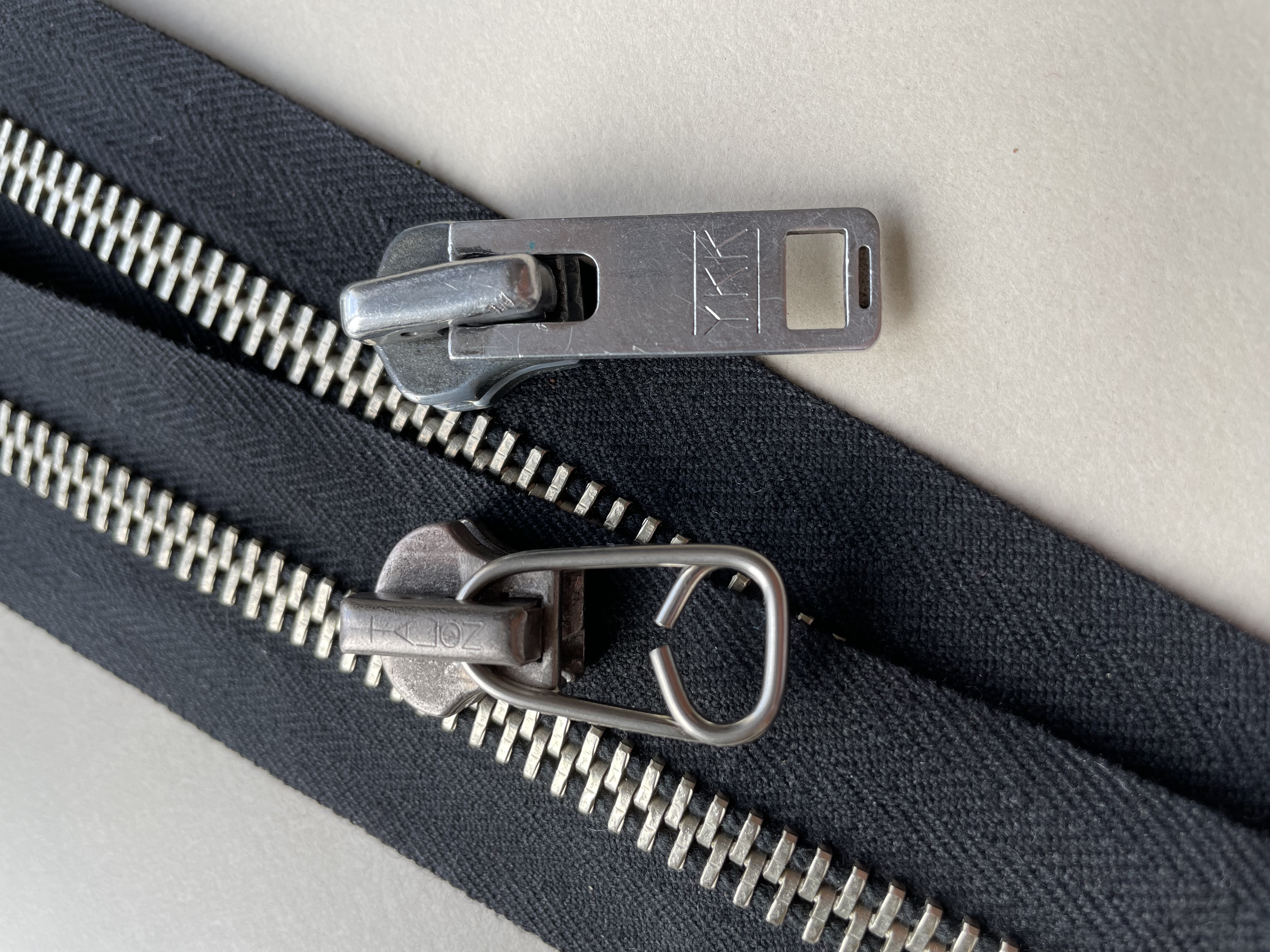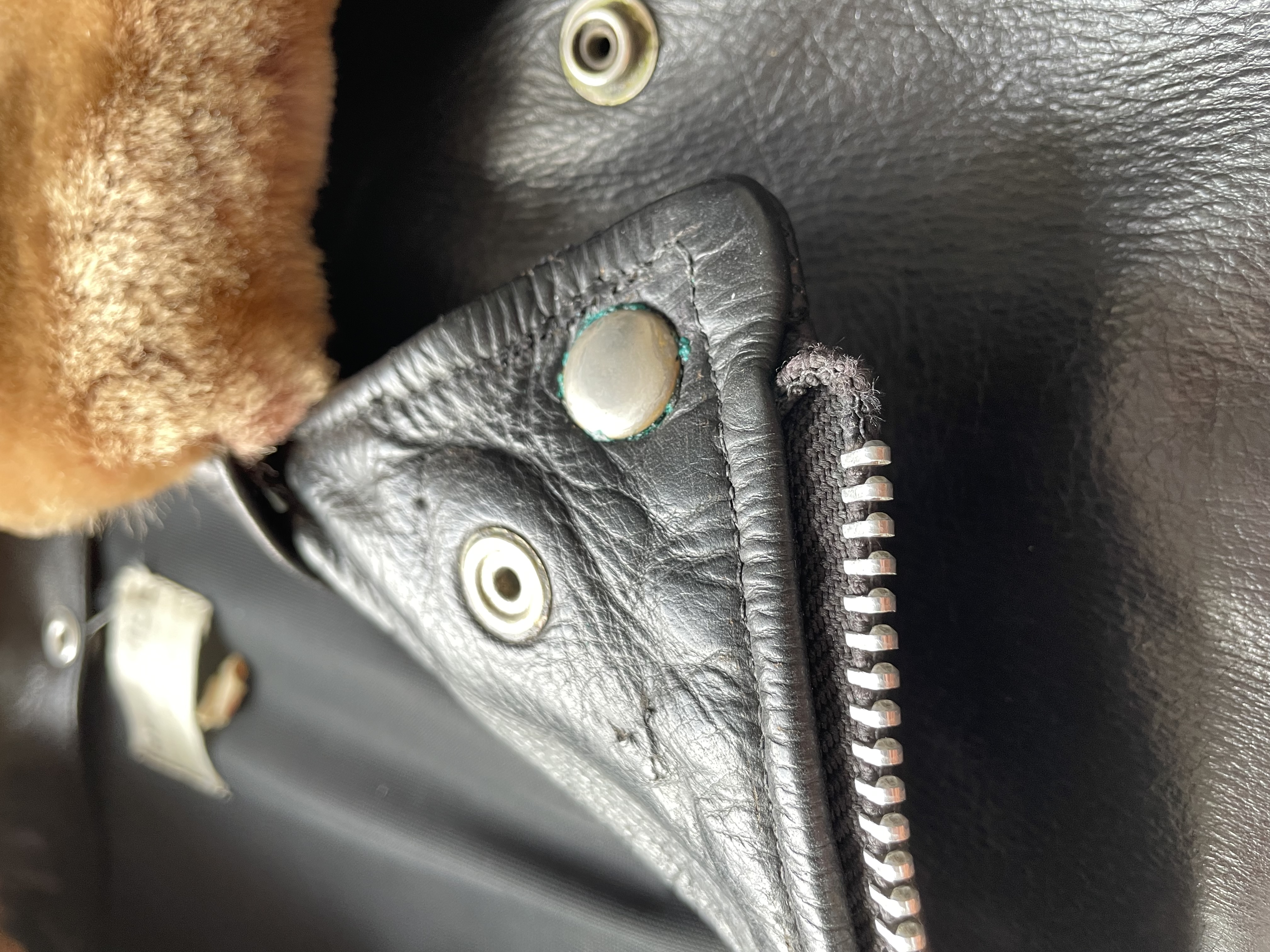 After installing the replacement slider, use the pliers again to reinstall the old top stop or install a new one.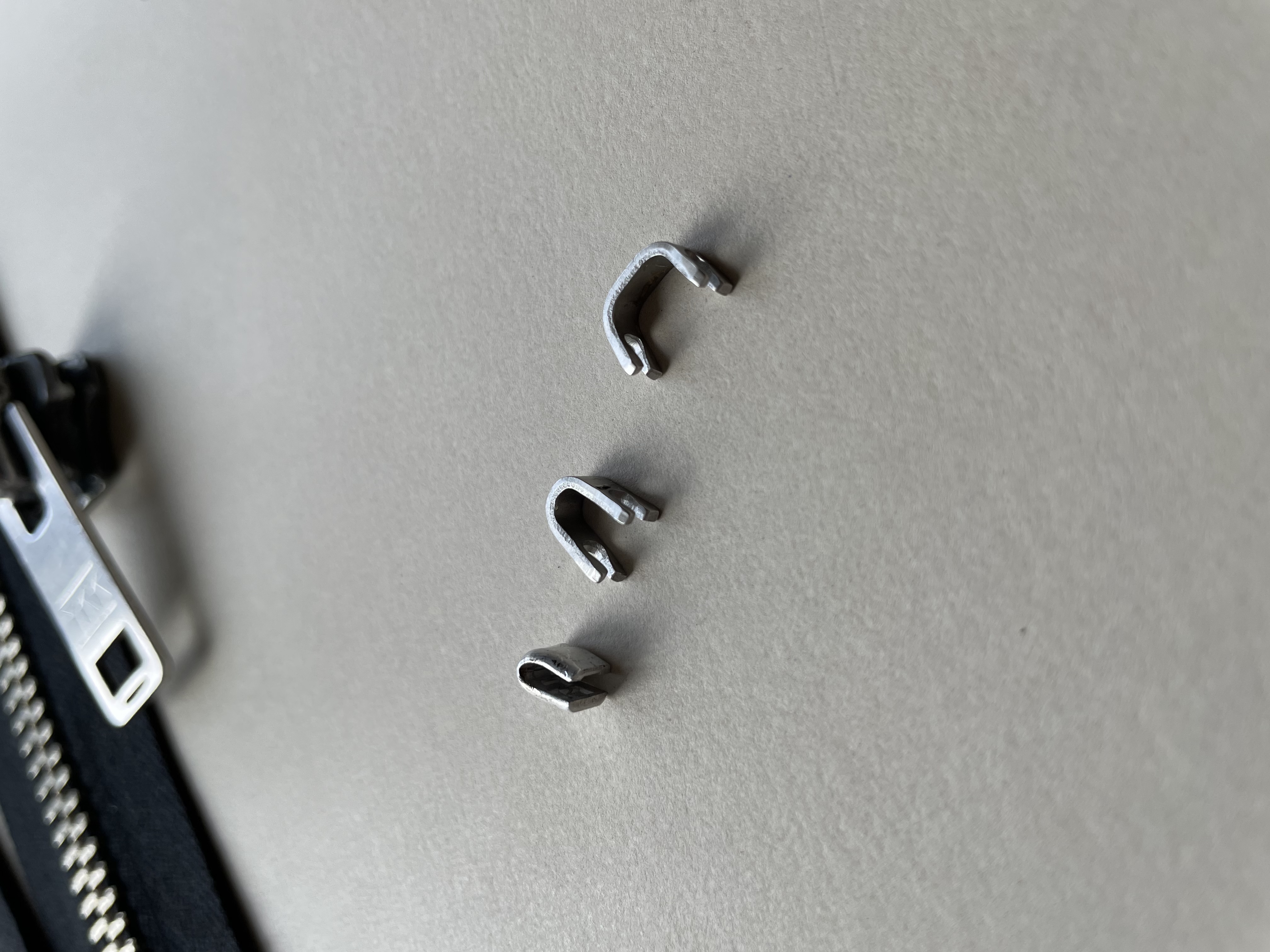 Job completed. As a bonus, the Talon paperclip pull looks much nicer too.