I got a mail recently informing me that my number is up and I should provide my measurements and my wishes for my jacket.
I am going for a modified Route 66 with a dress collar and without sleeve zippers and without breast pockets. Like this one:
https://www.instagram.com/p/CMmrlhuD8uW/?igshid=MDJmNzVkMjY=
Simple and clean.
But I am torn on three things still:
1) Pockets: This was discussed right above my post. Is it true that the vertical pockets (without snaps) Greg is doing, do make the jacket bulky? From the way they are constructed I find this unlikely, but I would like to hear from someone with first hand experience.
2) Back panel: Bi-Swing back or Solid one piece?
I kind of dig the looks of the bi-swing in photos but am worried that it might look bulky in real life without offering much improved range of motion.
Any pesonal experiences (and pics) welcome.
3) Kidney panel: no panel or which pattern
I don't want to have a shoulder panel on this jacket but am thinking about a kidney panel. Not cut straight like in the pic below but in a curved fashion as indicated by the red line. Any suggestions or opinions on that? Do you have pictures of this kind of pattern you particulary like or dislike?
It would be an expensive mistake to make.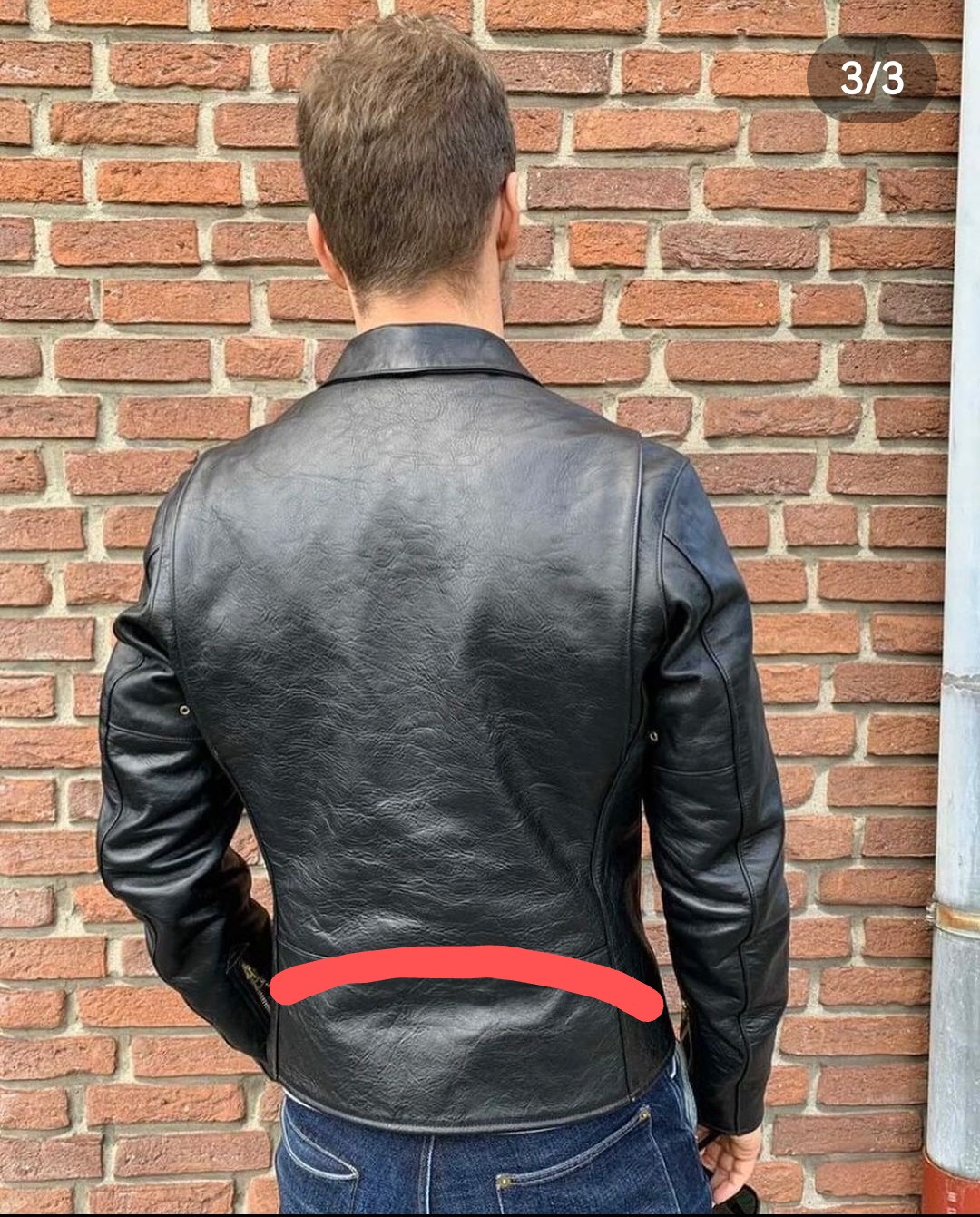 Thanks everyone,
Daniel
Last edited: