I am selling this lovely early ELC ANJ-4 in stunning dense but soft, cream colour Fenland fleece. Snap closure to pocket flaps etc making that are easier to secure than buttons. The original zip had wear to the tape at the bottom so an original Talon M-42 zip was kindly fitted by Eastman this year at a cost of £65.00. Under normal circumstances I would have replaced the zip myself but I am still suffering from peripheral neuropathy as a result of the chemotherapy treatment for cancer last year which damaged the nerves in my fingertips.
The jacket is in very good condition having been nicely broken in by its previous owner. Snaps and straps are all good as are the cuffs, in fact it's a peach but it is just a bit tight and restrictive for the size I am now. These early ELC Fenland Tannery Devon fleece ANJ-4's are superb quality, substantial and very heavy with snaps on the pocket flaps, not buttons.
Measurement [in inches] and details are as follows:
Pit to pit F 23.5 R 23.5
Sleeve 25
Front 22
Shoulders 21
Back from seam under collar 25
Waist 21
Original NOS M-42 Talon zip fitted by Eastman this year.
A little more background can be found contained in my for sale post on VLJ.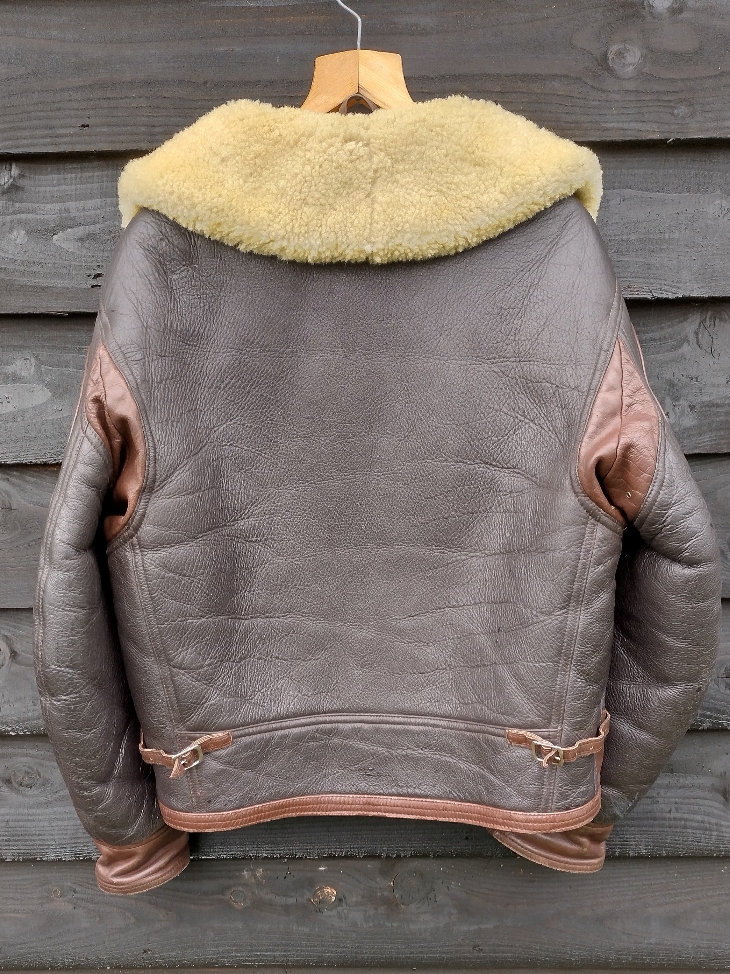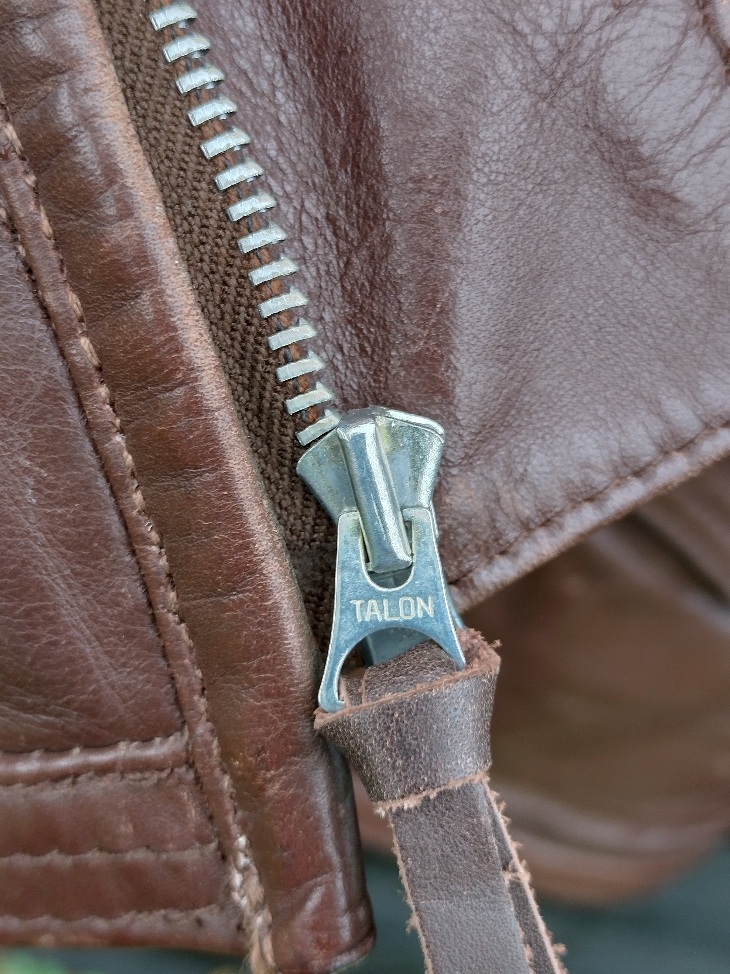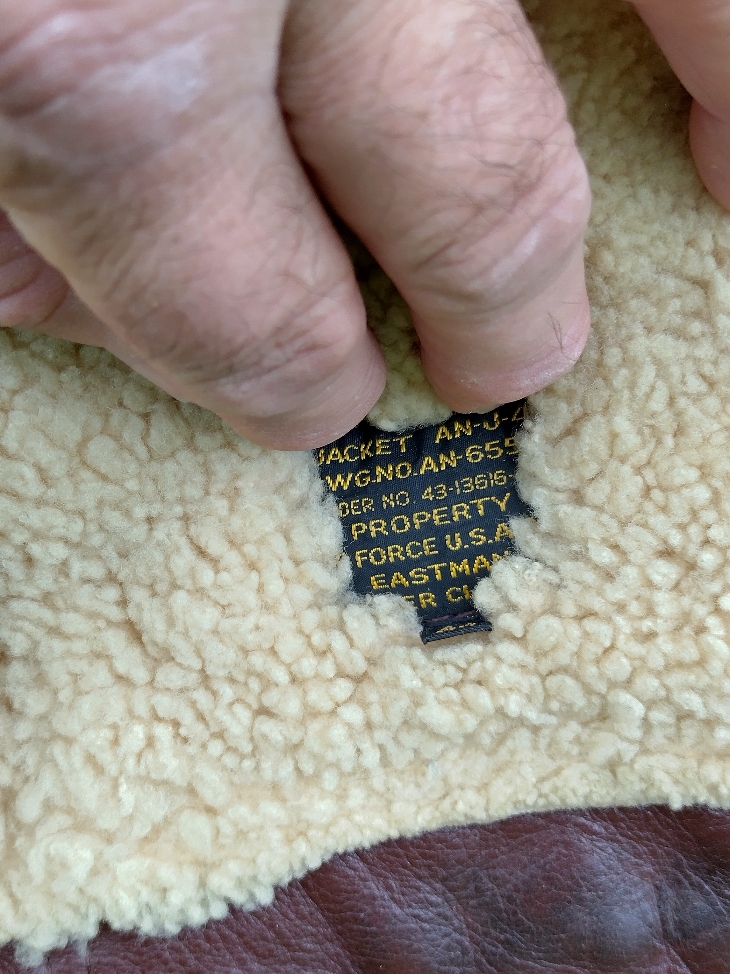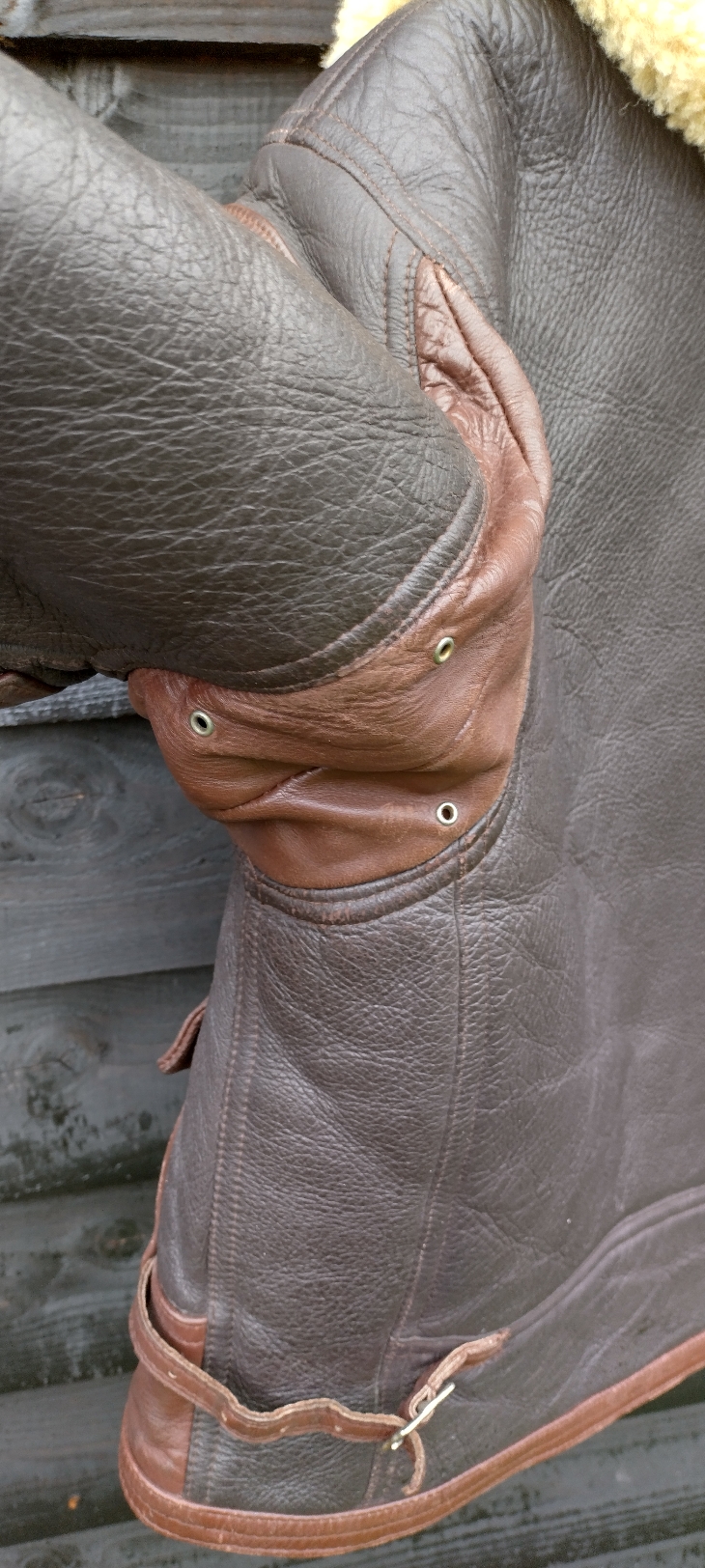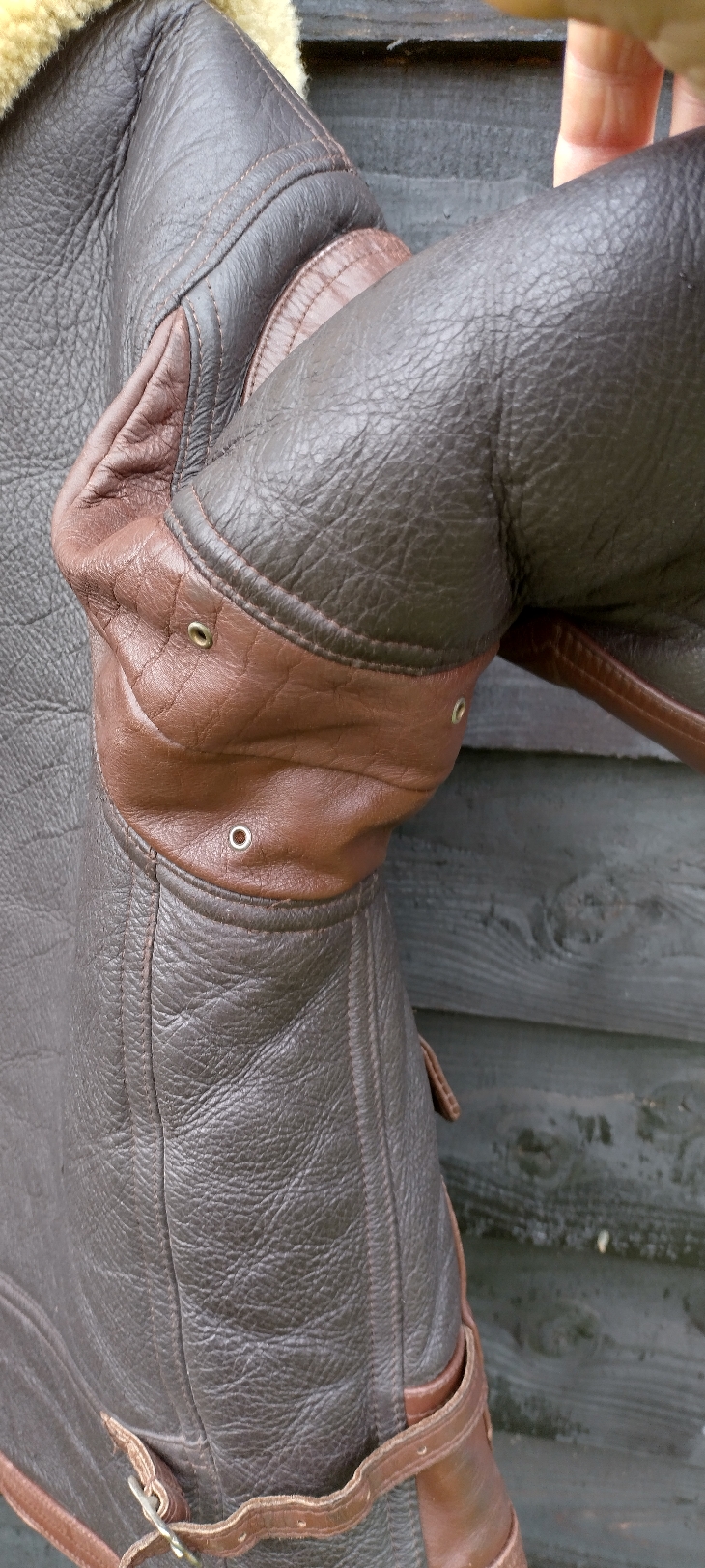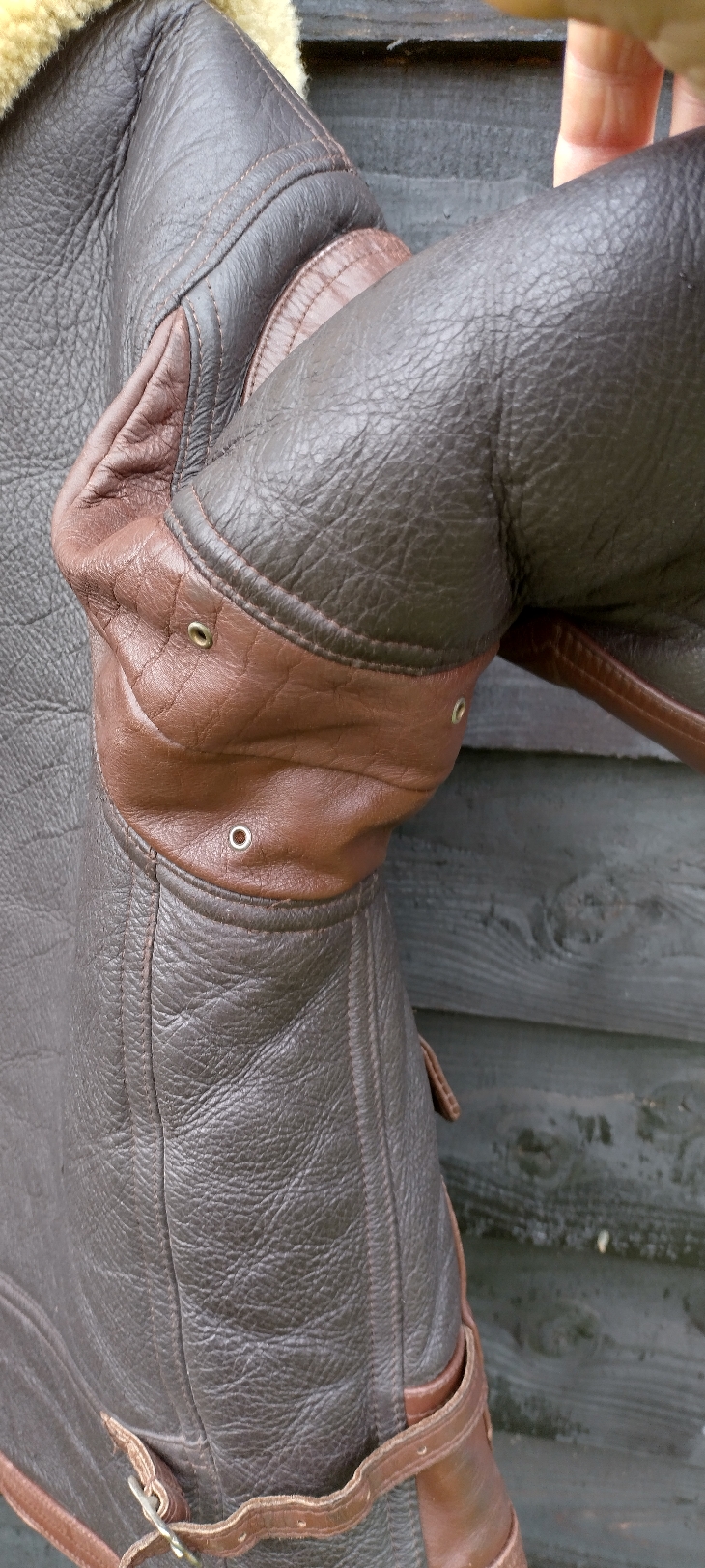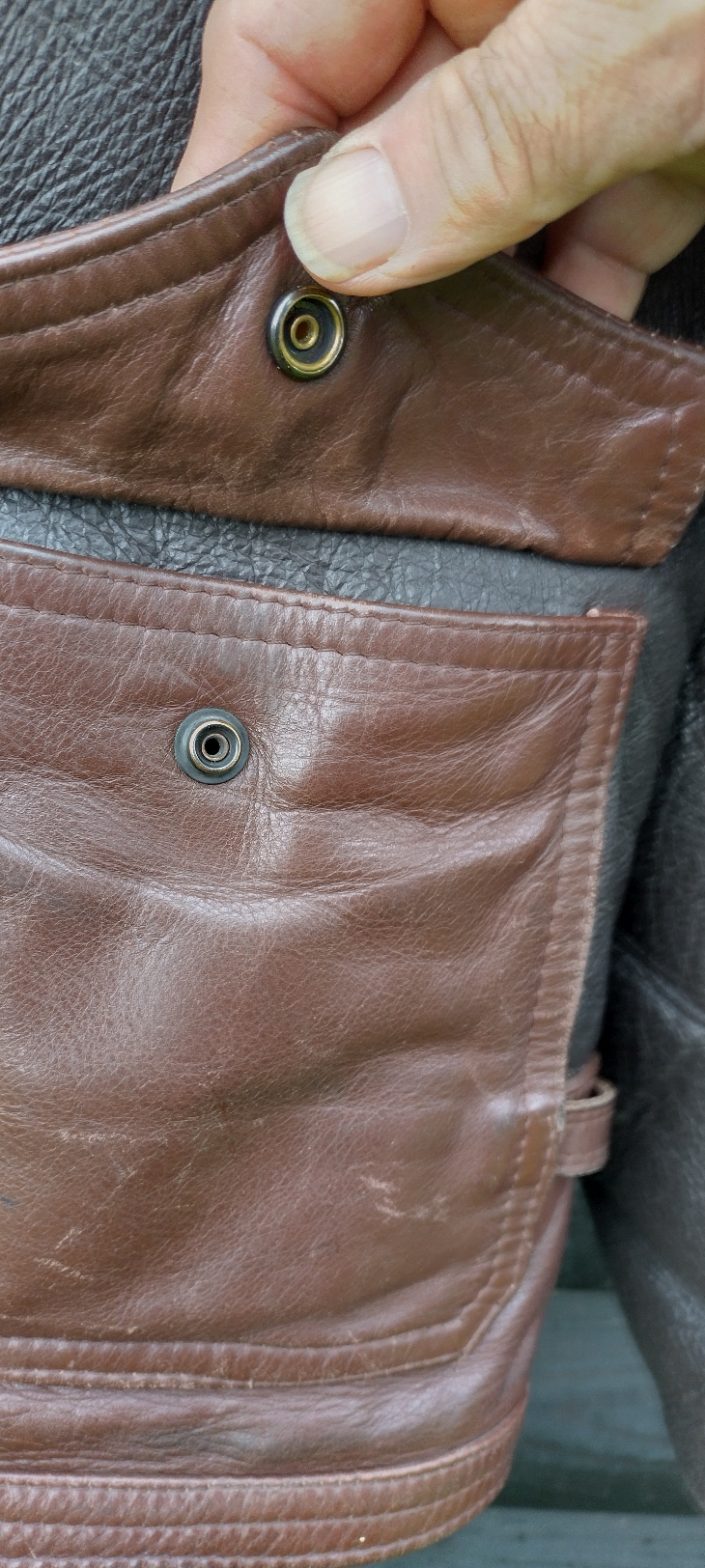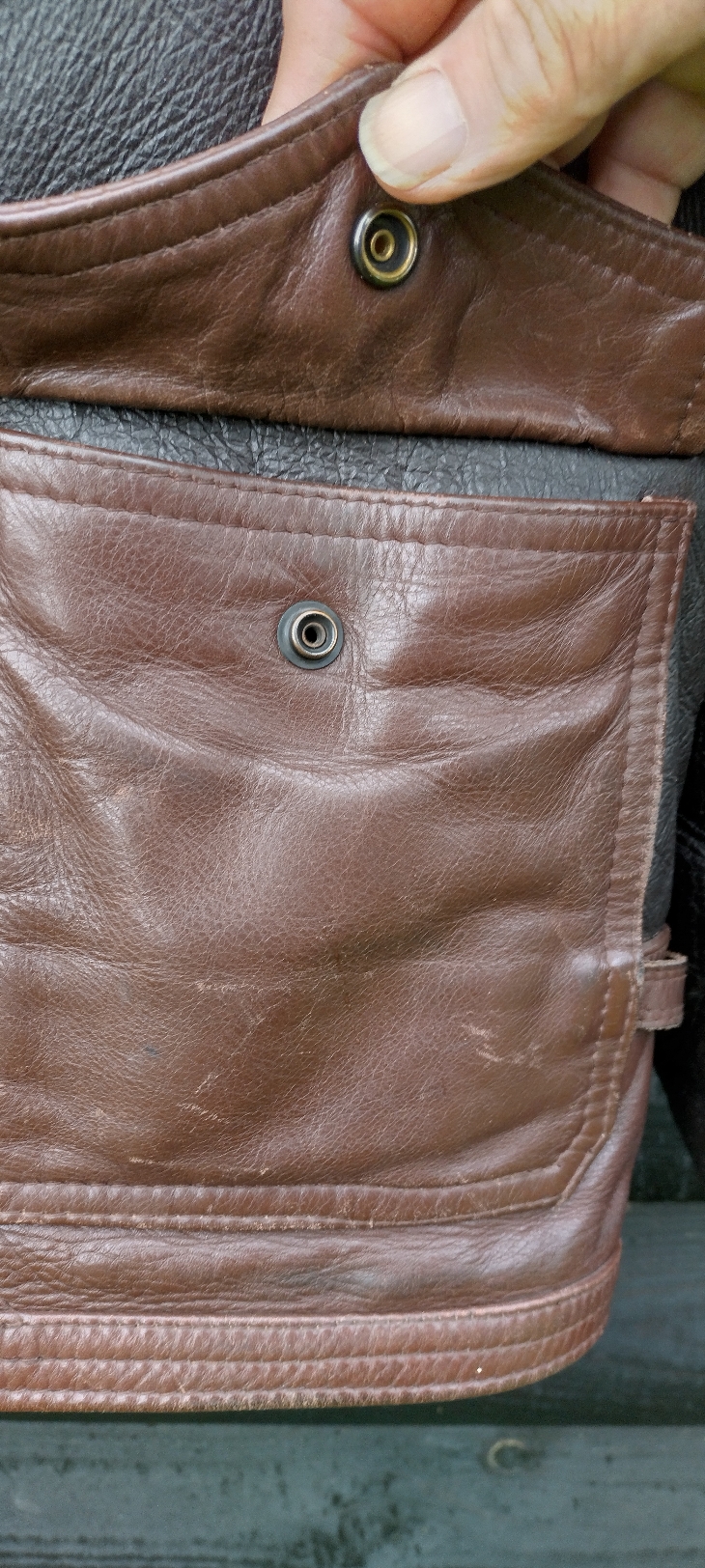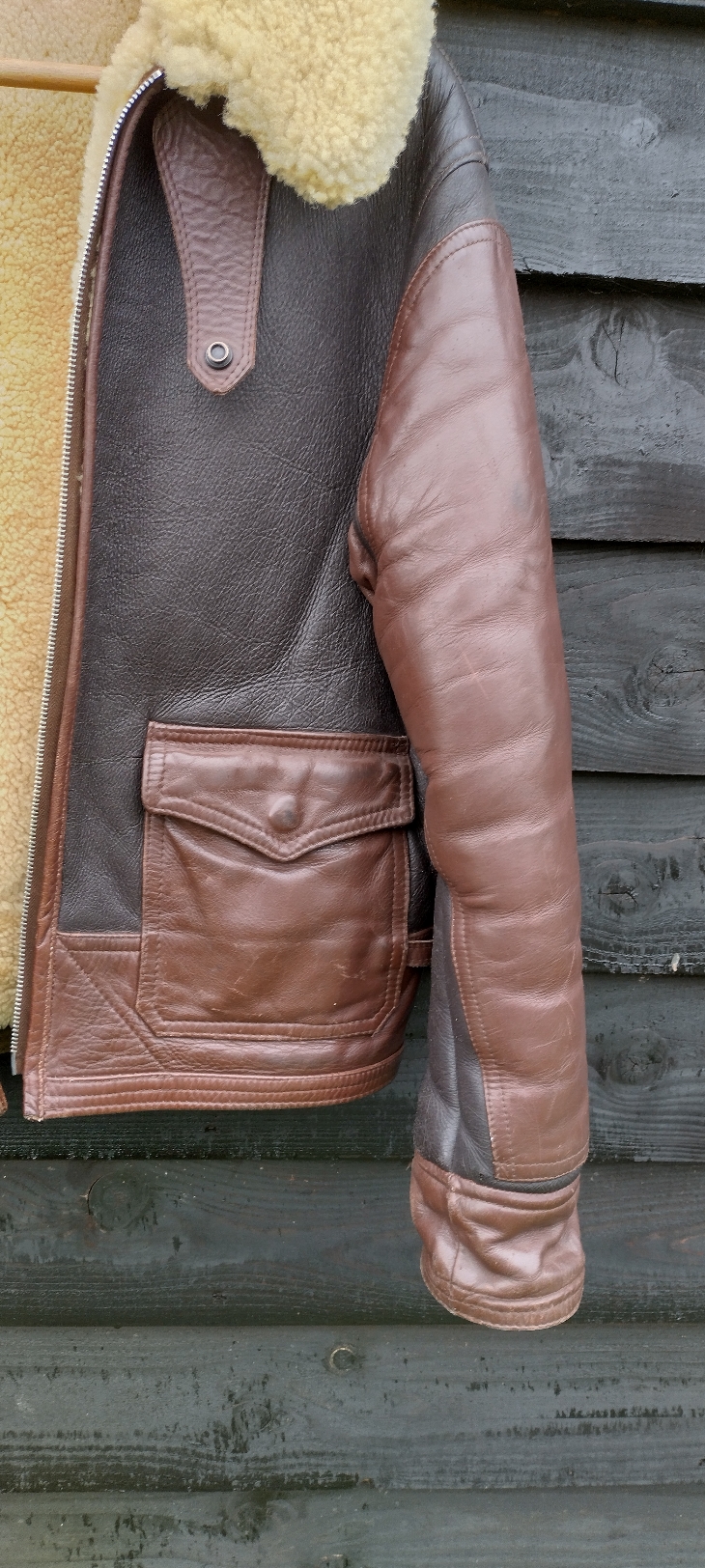 So there you have it. I'm after £625 [GBP] + P/P. Paypal F&F or bank transfer.
UK sales only at this stage.
I'm in no rush to sell, I may entertain trades p/ex. Please note that I will not respond to "wots your best price" type messages or messages that lack basic courtesy.