Hi FL friends,
I have for sale a size 36 regular vintage Lee Storm Rider 101 LJ denim / jean jacket. Overall it's in great shape for a ~60 year old jacket! Asking $650 USD Paypal F&F shipped in the US, international shipping please contact me. Available locally in NYC / NJ.
I bought it in 2019 from Rokit Vintage UK, but have put on some pounds (of muscle!) since COVID has afforded me a home gym. It actually still fits me amazingly open, but unfortunately, I can no longer button it up comfortably, which I can do with all of my other jackets. So, I'm thinking of letting it go, even though it is by far my favorite denim jacket.
I have a Real McCoys version of this that replicates it closely (and currently I can button up), but I have to truthfully say the original still checks all the boxes and is better than the RMC in warmth, softness, fit, with better lining and denim IMO.
I am 5ft 8in at 170 lbs, this fits me great on the length in torso and sleeves. It's a bit too narrow now though, it buttons up but is visibly pulled. For reference, I have a sizes 38 and 40 western jackets in other brands like RMC, Loewe, Schott, Undercover that are a little roomier than this vintage cut.
It has a great wash with plenty of life left. There are a few small tear throughout the jacket as pictured, the largest being on the shoulder. The hardware all works great and lining is in good shape. There are no odors or stains. It's perfectly wearable but it's not a mint condition vintage piece, just one in really good usable shape.
This is one of the earliest issues of this classic jacket, with the original striped Troy Mills wool lining. Based on the lining style, Lee (R) tag and embroidered Storm Rider tag, it should be early to mid 1960s vintage, but please do your research to be sure. It's thick and warm and the entire jacket is aged to soft perfection.
I'll be posting some higher-res detail and fit photos along with measurements shortly, but here are some pics for now: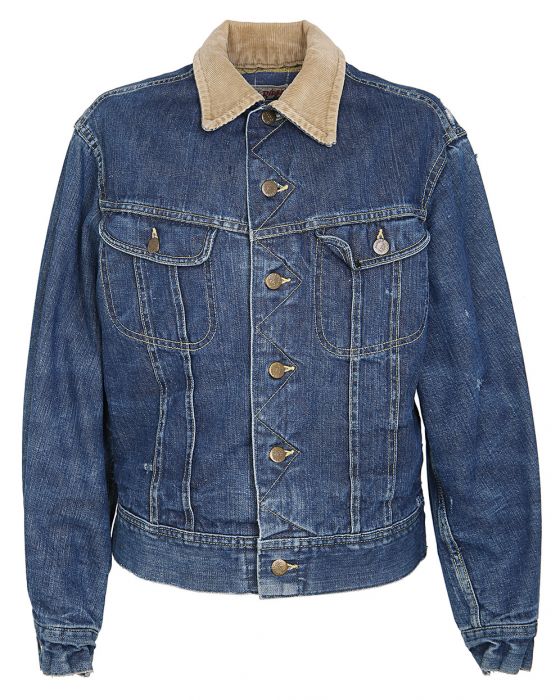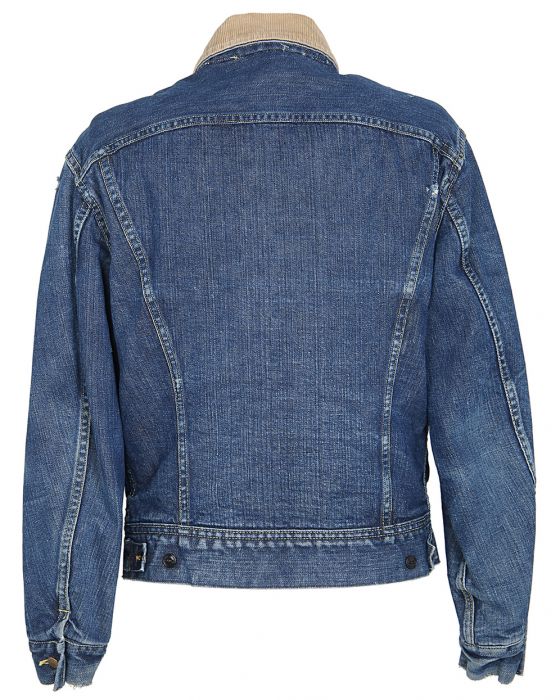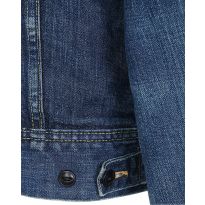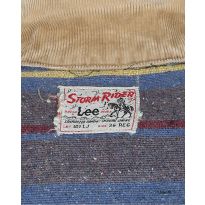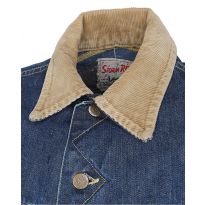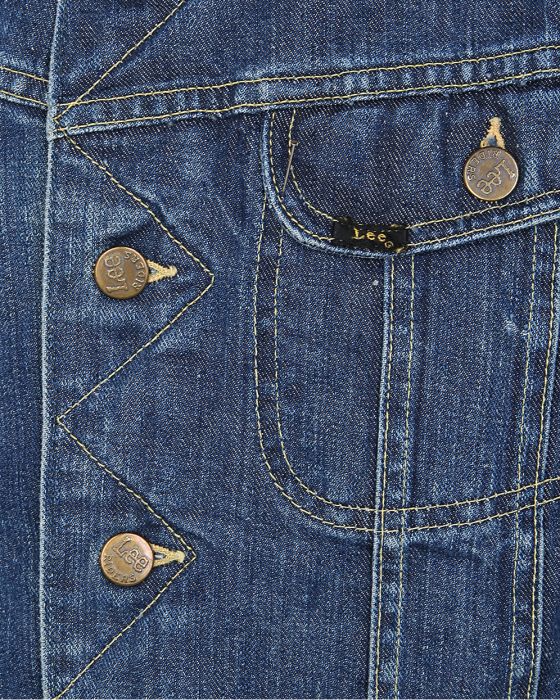 Thanks for looking,
TC