Hello, some months ago I was in a flea market in my city Barcelona, and found this nice suit.
I'm getting into vintage style, but I don't know a lot yet about suits, so if anyone can help me to identify when this suit could have been made and which type is it, I would appreciate it.
I searched a lot for the name of the jacket label on the internet, but I haven't found any tailor shop from the past with the name "F. Amado Barcelona" or any type of information about it.
Since it's green I would say it's a casual suit. It seems really well made. The fabric feels heavy, the lapel buttonhole seems hand made, the sleeves lining seems hand-stitched and the back part of the jacket buttons are metallic. The shoulders have little padding.
I don't know what's the material of the brown jacket lining. Maybe silk?
Because of all of that and the look of the jacket, when I first saw the suit I though it could be from the first decades of the 20th century, but then I saw it has belt loops and not suspender buttons, and also the lining of the trousers pockets have a somewhat plastic touch.
Also, they aren't very high waisted. They stay on me below the belly button. I don't know if it's because they were made that way with such a low rise, or because they're small for me. In fact, I'll have to take them to the tailor to have them lengthened like 5 centimeters.
Jacket:
Back of the jacket: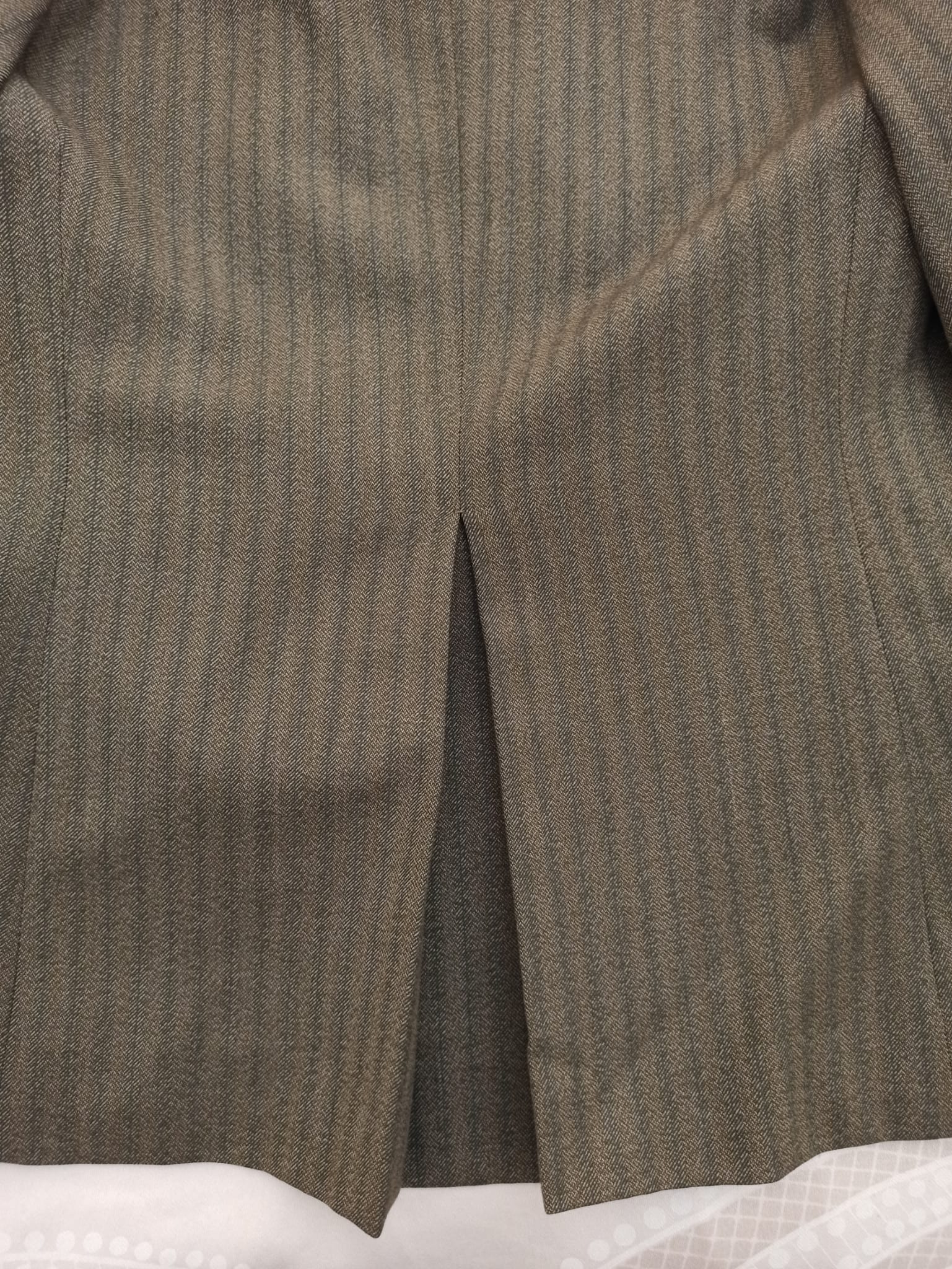 Jacket cuff:
lapel: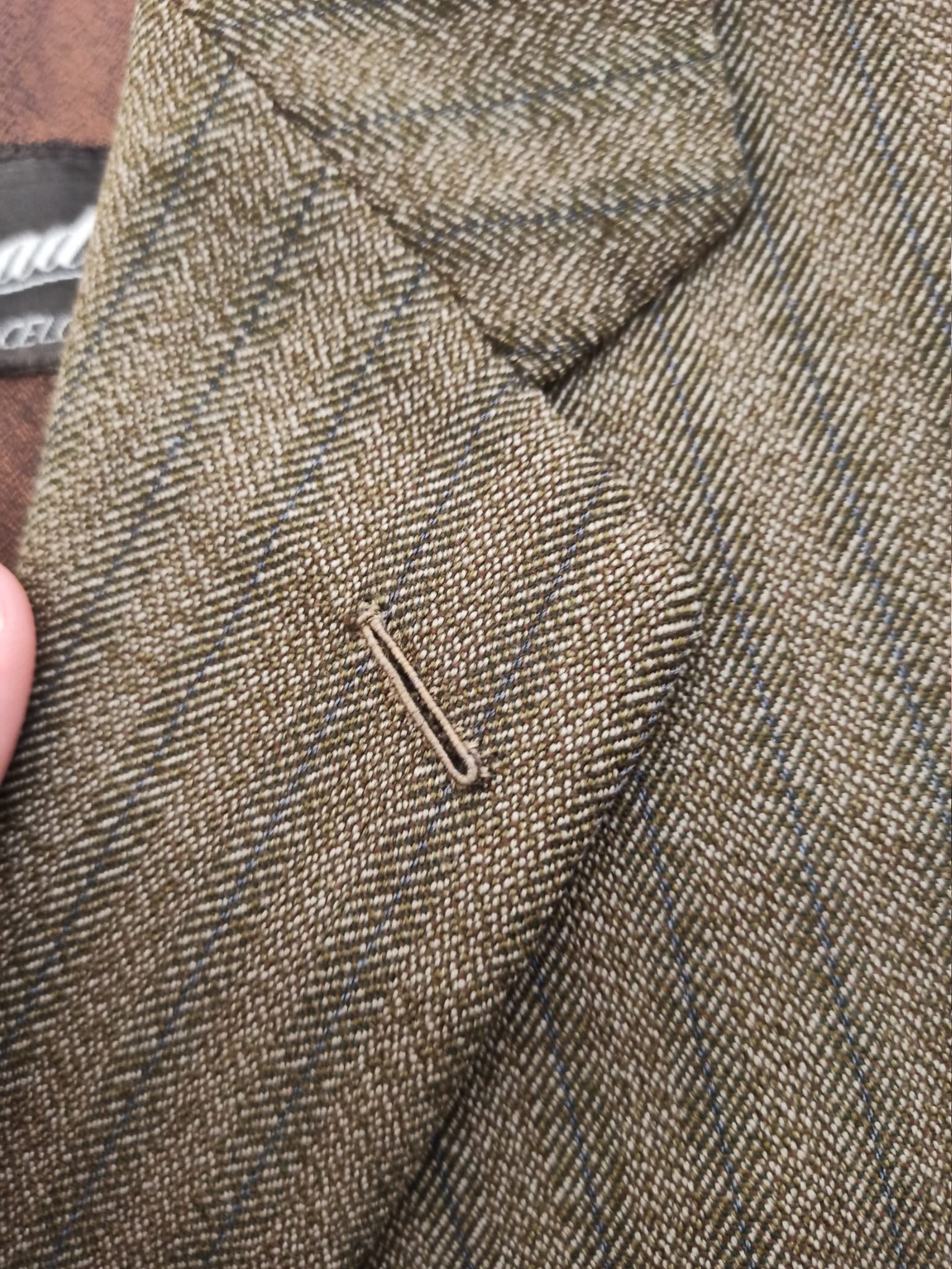 Back of the lapel: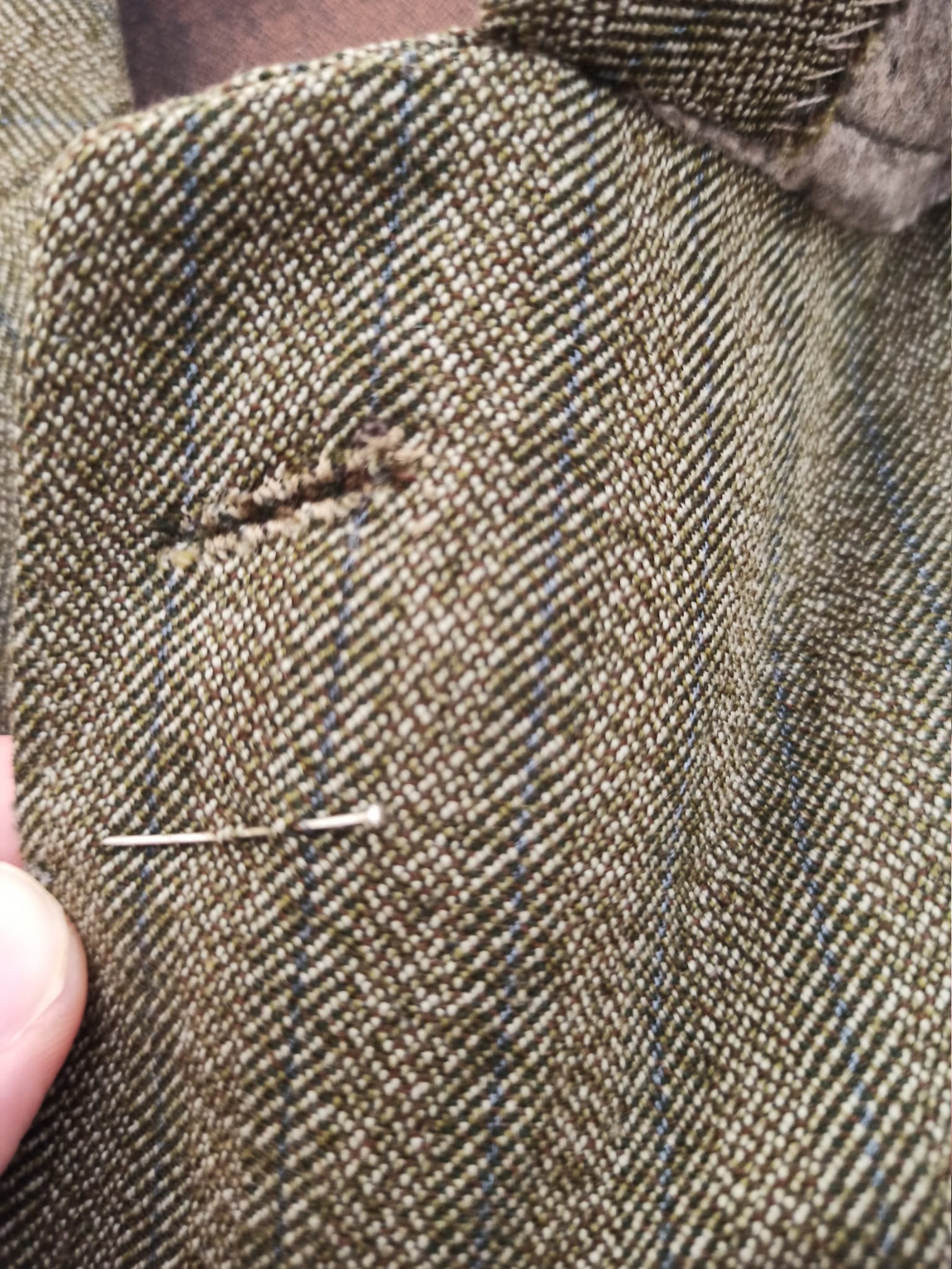 Jacket outside buttons: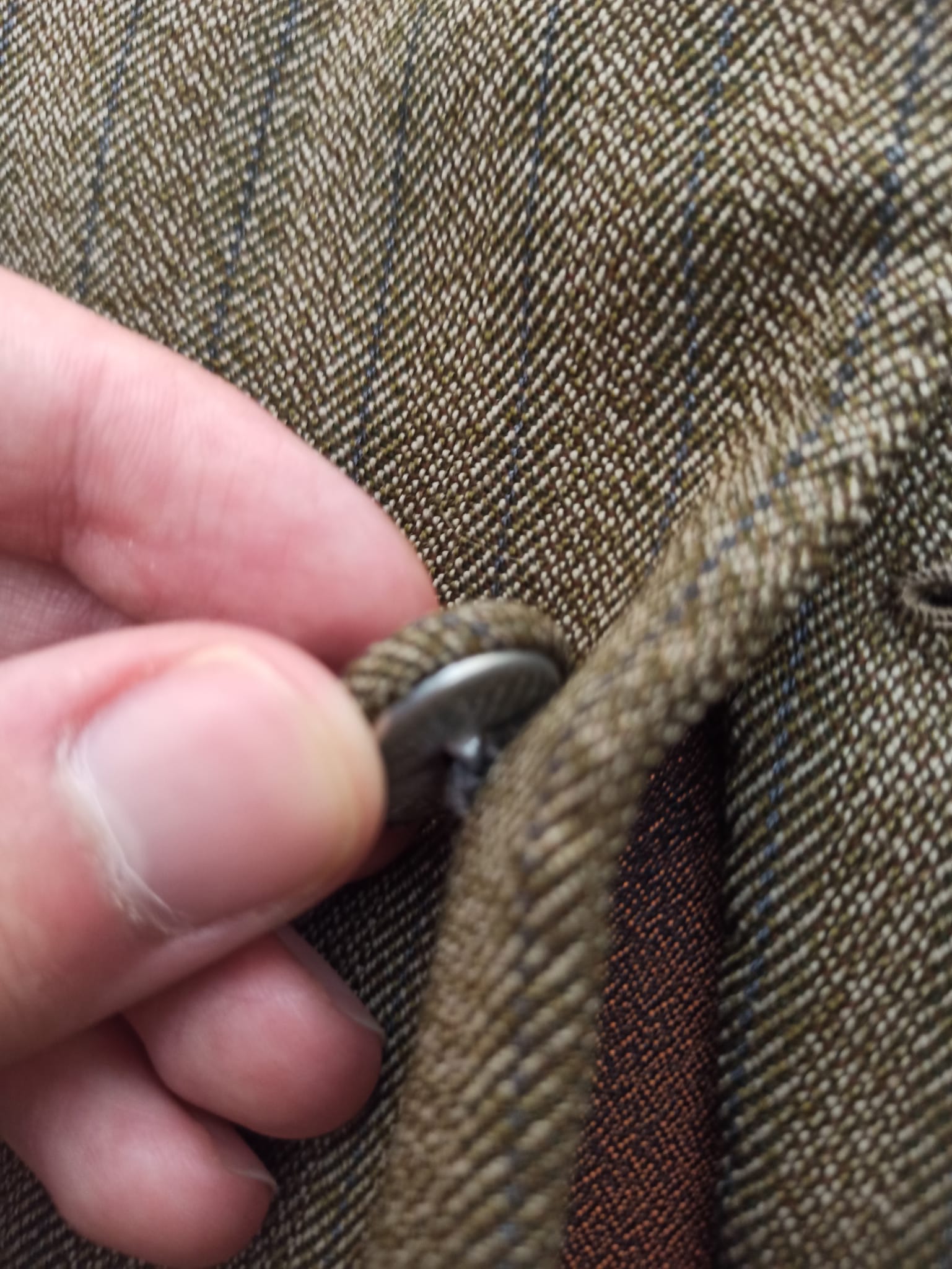 Buttonholes: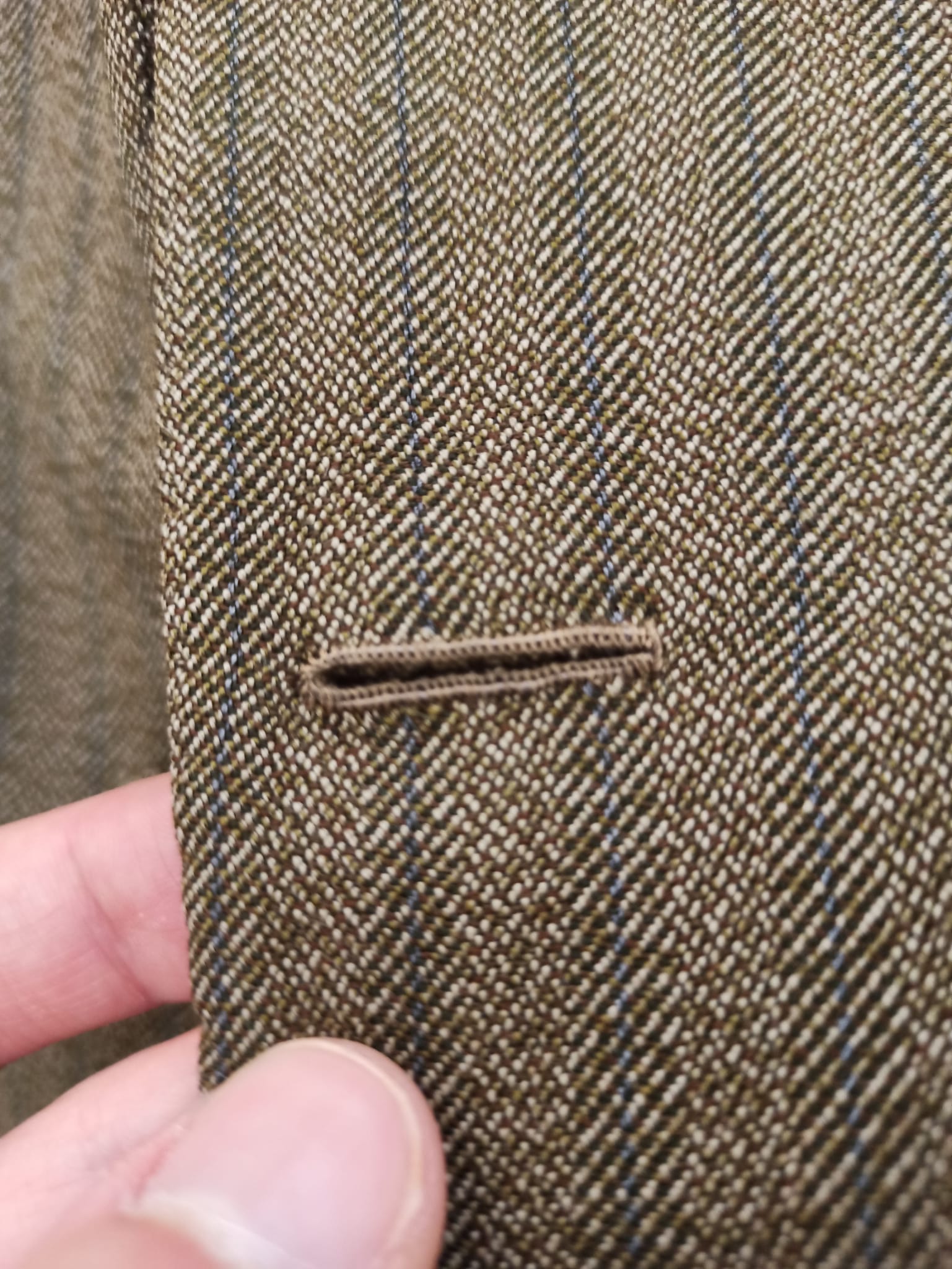 Lining of the outside pockets of the jacket:
Jacket inside pocket:
Sleeves: