In my hometown for a first visit since the pandemic hit, I stopped by Henri Henri to have a look at the selection, catch up with the owners, the delightful father and son team of Yannig and Joël Plunier, and to try on a few hats for size, I took a few rough and ready pictures which I'll share with you here.
https://www.henrihenri.ca/us/our-story/
Stetson Stratoliners of various qualities
House brand hats and Stetson Open Roads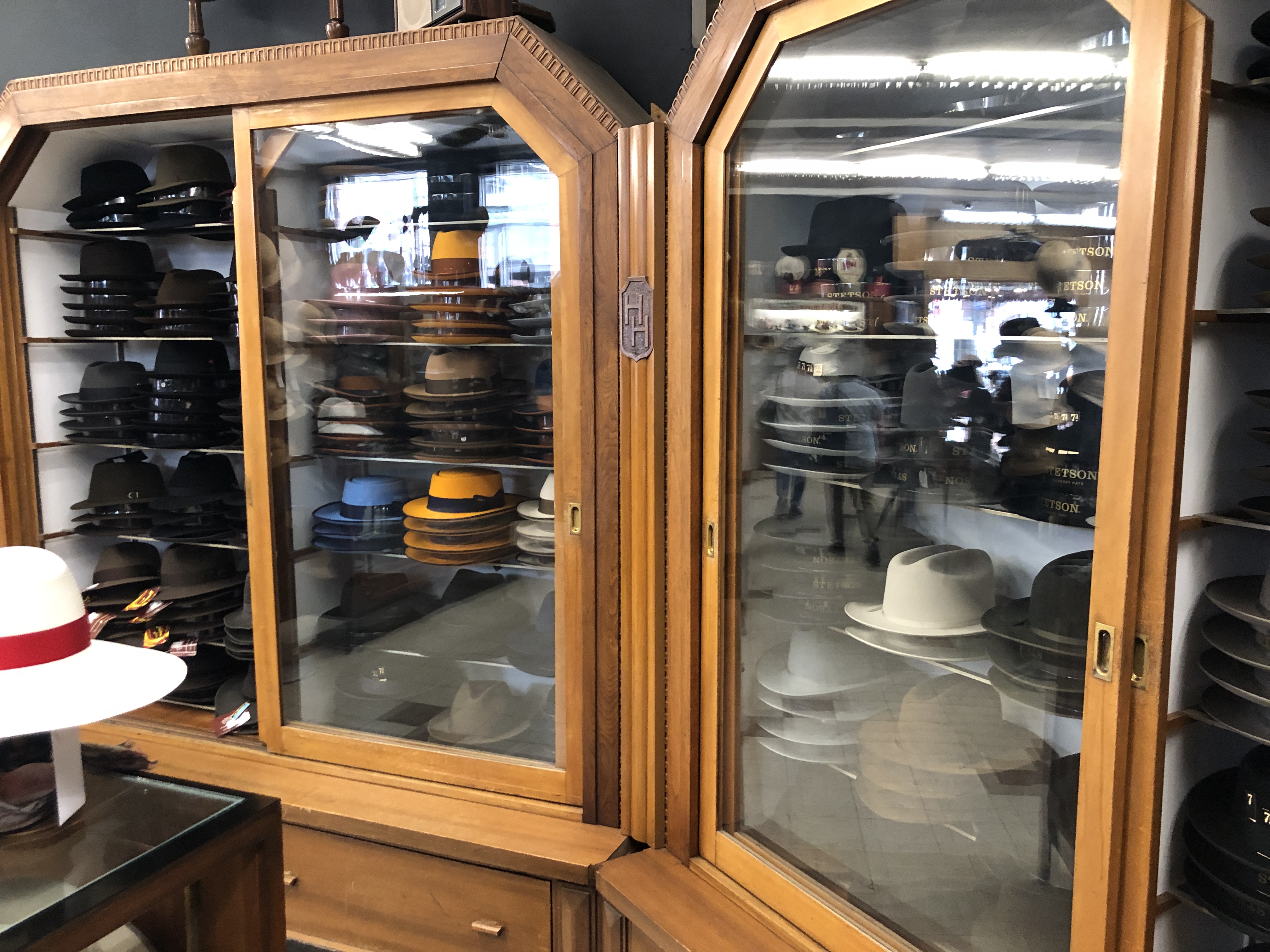 The shop from the back
Plunier père in front of the Borsas, a wonderfully personable and knowledgable fellow, we discussed hats, travel, and the joys of the well lived life. His son, who left before I took some pictures, was equally open and charming, and a fountain of knowledge and experience
The Akubras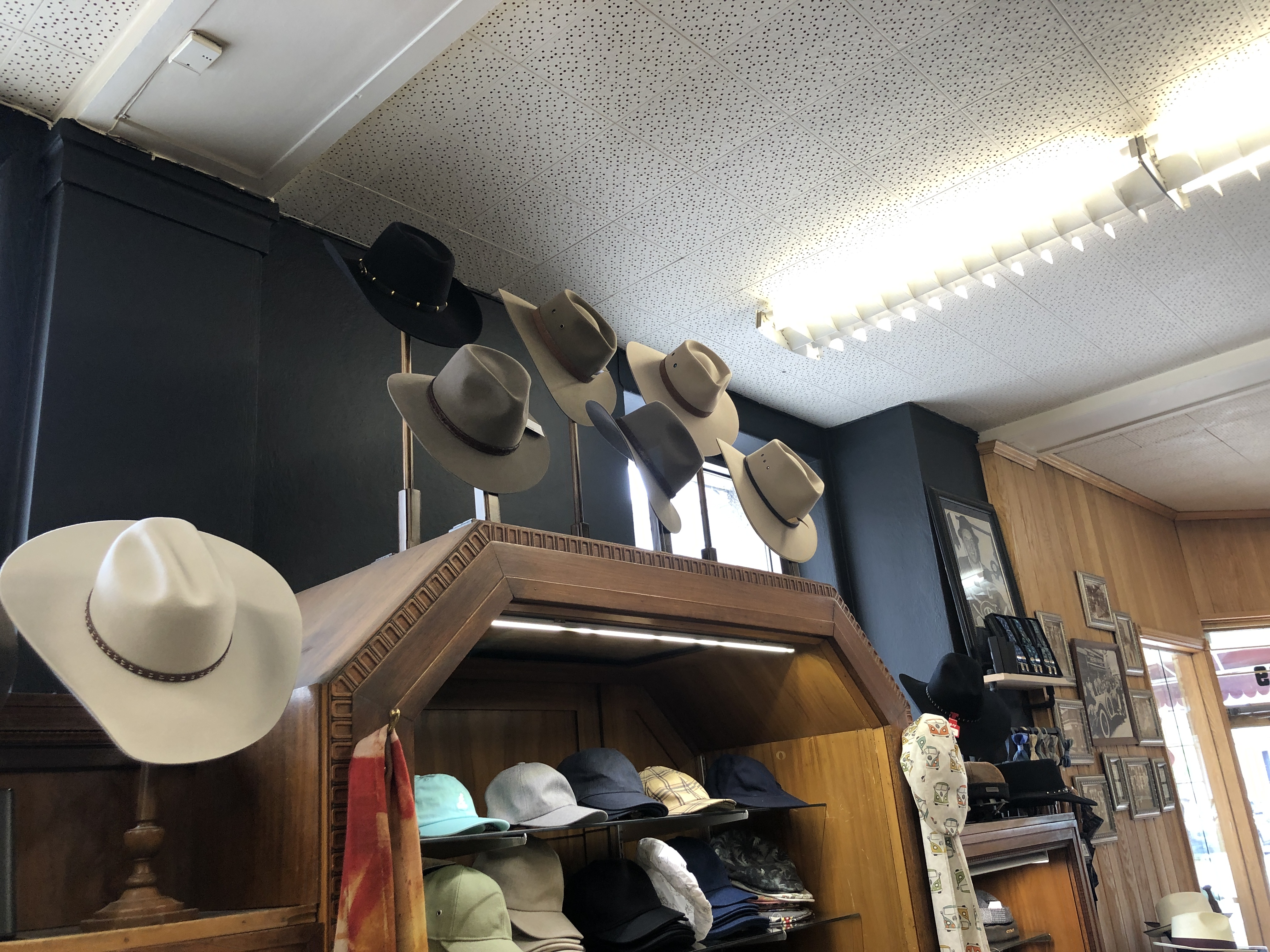 Stetson Westerns, including a gorgeous rabbit fur Tom Mix.
Blocks, a Conformateur which they no longer use, and a functioning register older than I am
Front window, couldn't get a shot without the reflection
The ever present sign, a feature of the downtown shop that was there as long as I remember