Hey all - So - a tale of woe, and a plea for any advice. I sold the Freewheelers Mulholland I had for sale today, and decided to get it ready for shipping - made sure the pockets were empty and clean, made sure the lining was lint free and looking nice, and gave it a final once over to ensure all was as described - fine, no problems.
I went to zip it up and fold it neatly to place in its cardboard box. The always fiddly and annoying hookless/vintage style zipper quite predictably didnt catch properly, and, horror of horrors, as I tried to pull it back down (not with a huge amount of force tbh) the bloody thing broke - as in actually broken in half. See pic for full details.
Besides the annoyance and embarrassment of having to say sorry and refund the guy who thinks he's got a cool jacket heading in his direction , I'm now also the proud owner of a quite expensive leather jacket with a profoundly broken zip runner.
Does anyone have anyclues as to how I go about getting this thing replaced? Is this something I could do myself, if not would anyone be able to recommend somewhere in the UK? God I'm pissed off. Any help really greatfully received.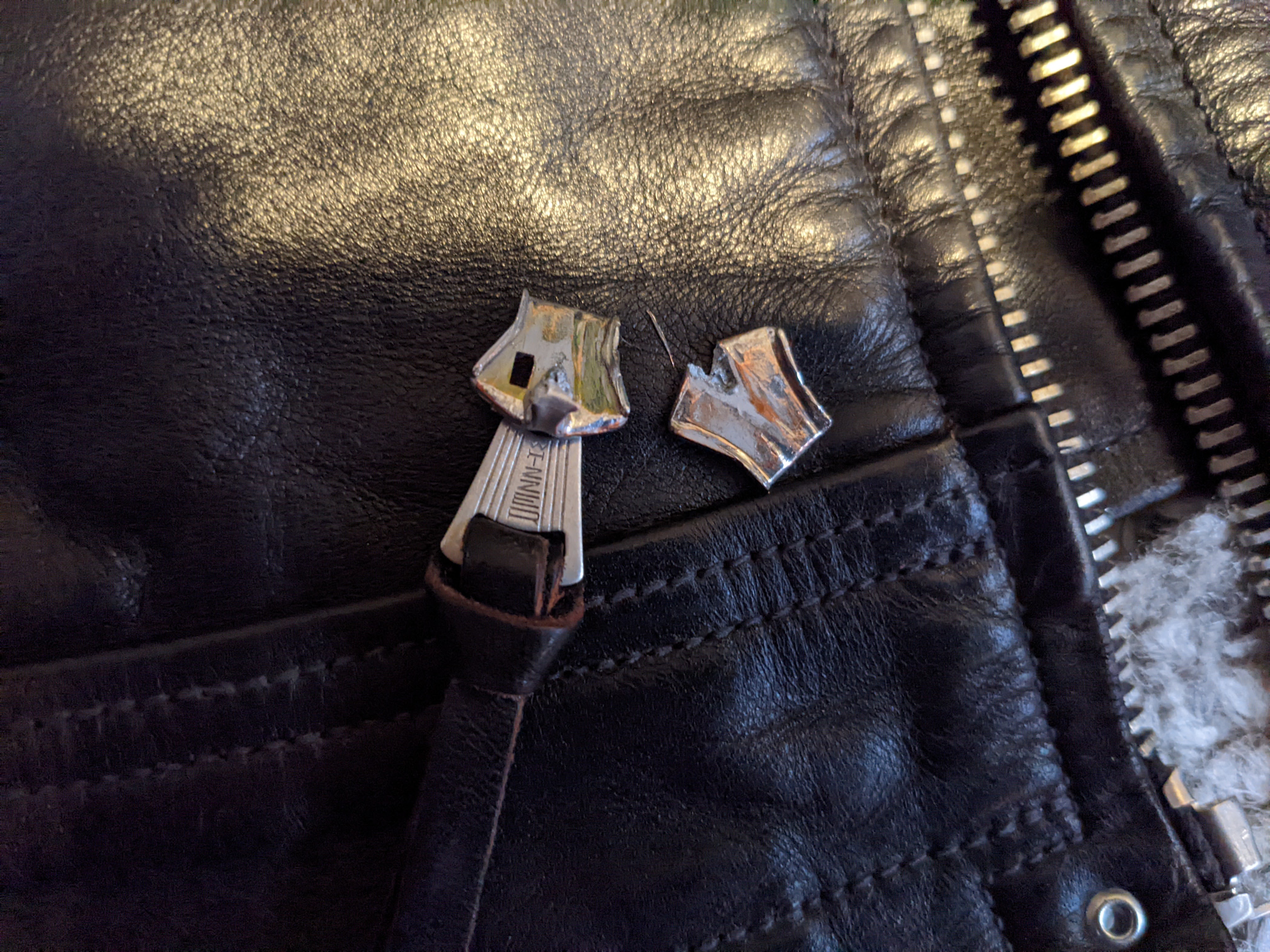 Last edited: