It's no secret that I really love this pioneer wear jacket and it has become one of my absolute favorites just because I think it's so cool.
With that being said I know the sleeves are a little long, and it has been suggested that cuff adjustment / closure could be a good solution for this and I completely agree.
they really do fit like a sleeve with the cuff adjustment undone.
I'm just not sure where to go with this,I don't know exactly what to have done, and who I could send it to ( maybe Bedo's ).
I think the best looking option would be a strap with snaps as found on the rear waist of the jacket, but matching snaps are gonna be hard to find.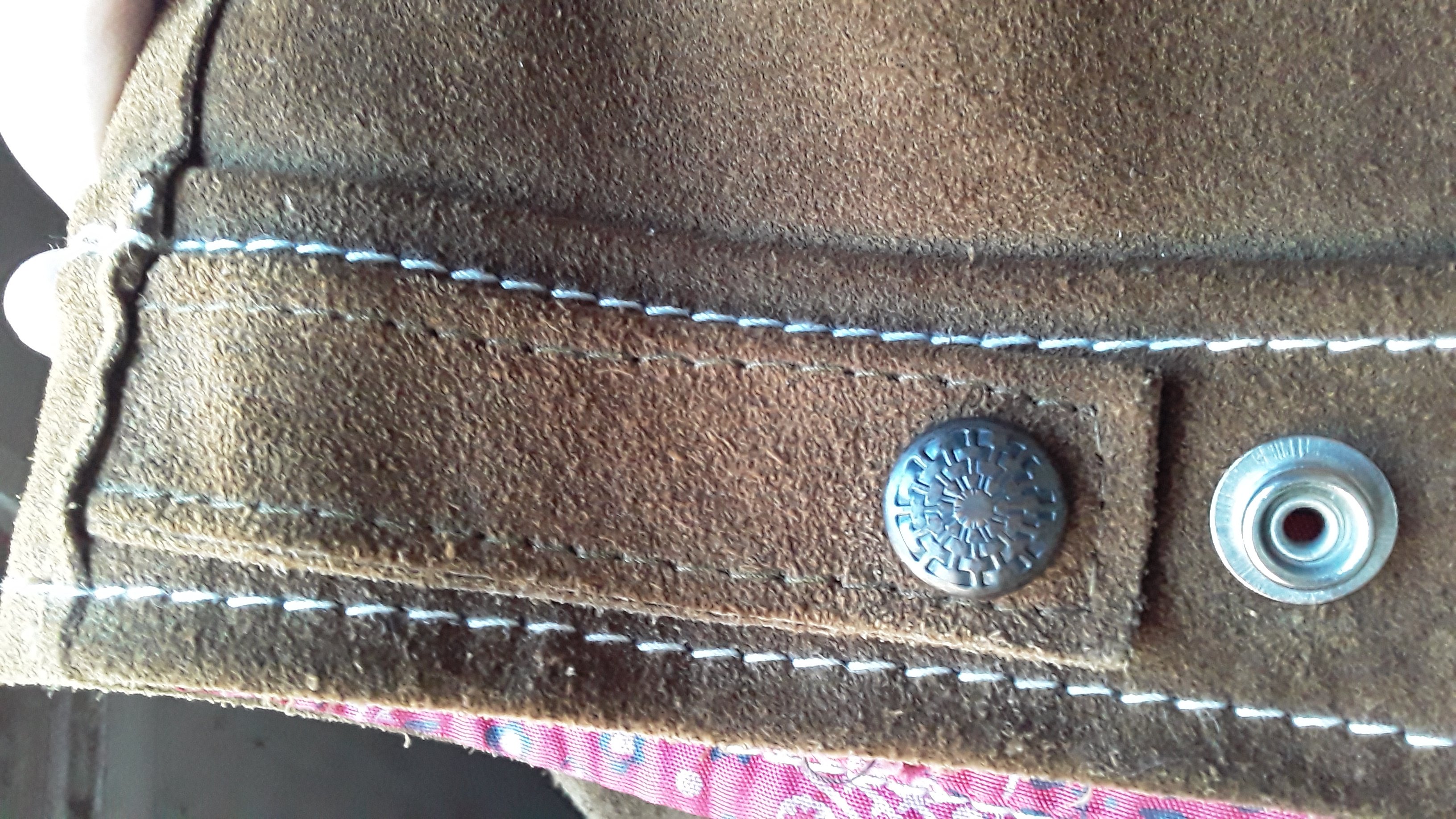 The next best solution which I think would also be the most practical would be a strap with ladder slide buckles, there would be no worry about sizing and of course the adjustability would be great when it comes to fitting over my watch.
What would you do here ?
Would you forget about the snaps matching and go that route, or go with the ladder slide buckles ?
Maybe there's something else you'd go with ?