JW Hats is Jim Whittington's base of operation. He makes a lot of cowboy and western hats but told me he's making more dress hats every year. Last spring I decided to have him make a new hat for me. Yesterday I photographed the first steps. Next Friday, I'll photograph some more steps including the sewing room. In two weeks I'll get the last steps and the finished product.
Jim started making hats twenty years ago in about 1986. Before that he'd made baseball caps for several years. As far back as 1982, he had heard there was old hat making equipment from the old Symthe Brothers hat making enterprise somewhere in the valley. This was from an old firm located in the city for decades. The equipment was sold to an employee who moved it to an old barn in the southern, rural, part of the valley. He tried to make a go of it and failed. A friend told him all the equipment was left in a barn after the employee went bankrupt. Jim bought it for a song and then spent a year learning to make hats.
This is his place now.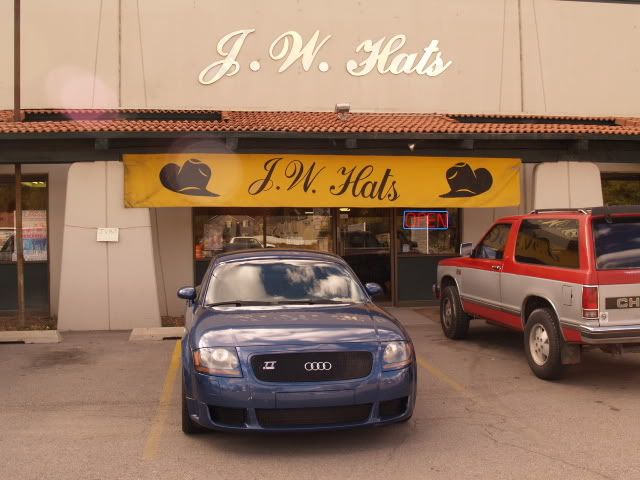 As I've noted before, I had decided to have Jim make me a gray fedora this fall. Then I decided to document some of the steps.
Here's Jim. He's holding a very nice Cavanagh he cleaned and shaped for me. The nondescript thing next to it is my future hat.
Here's his shop.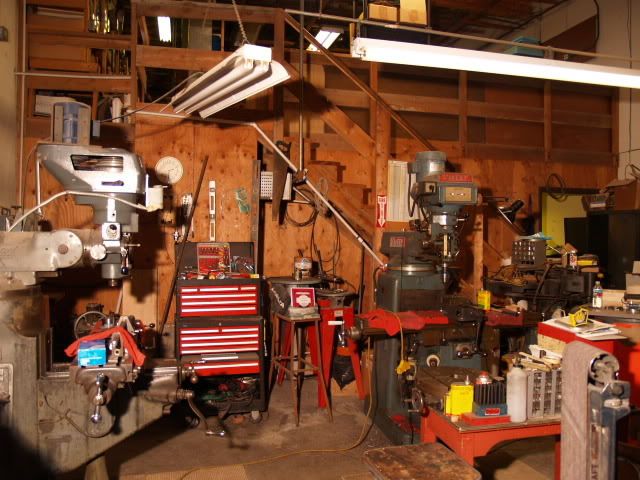 Notice the high quality machining tools, drill presses….??? Well it's part of his shop but more about that later.
First we selected a hat body. I wanted a 4 inch crown and 2.5 inch brim in medium gray. He has a few bodies to choose from.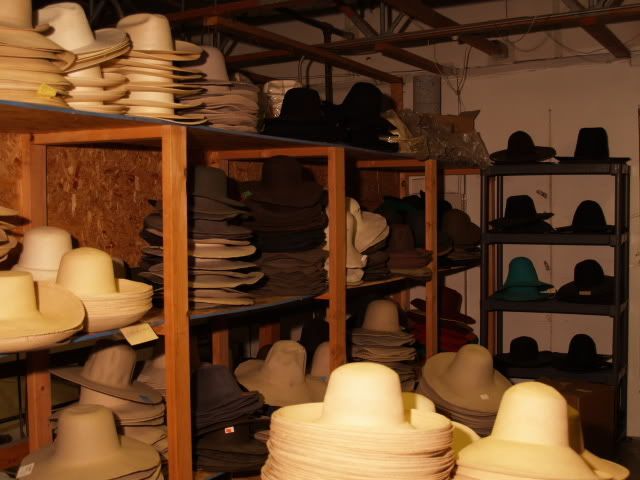 There are only 7-8 companies in the world that make hat bodies. In the last 20 years Jim has visited those in the United States, Ecuador and Russia. He can make any type of hat as long as he can find the appropriate body.
Having picked out the body he selects a block to mount it on. Here's his set of hat blocks most of which are more than 100 years old. He can make new ones when needed.
Next he mounts the body on the block after giving it a vigorous steam.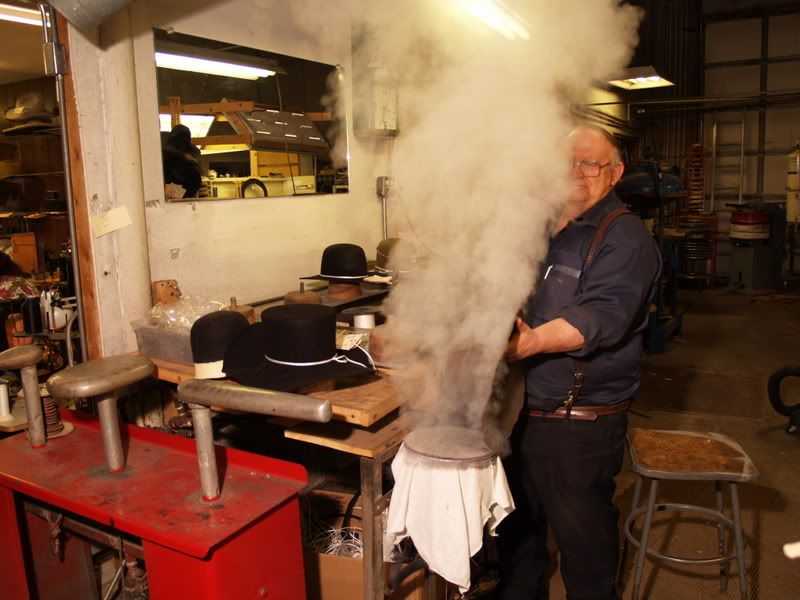 Then it has to be tied on to the block so the crown can be pressed.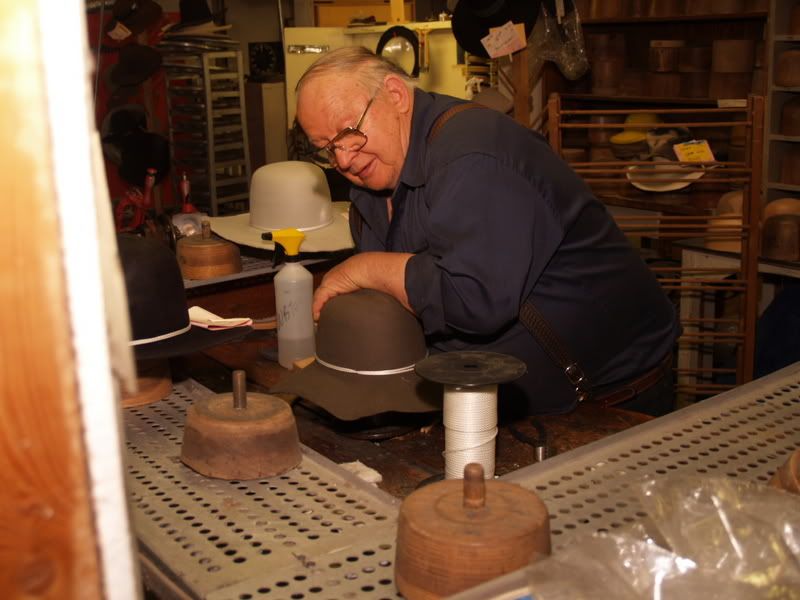 The crown iron was made in 1902. The block/body rotates at the end of the shaft while the pressing part moves back and forth and up and down the crown against the block.
Now, if you'd like your own machine to do this. Jim can make that too. In fact, that's about 25% of his business. He set up 6 hat making shops in the US and Europe last year. Here are a few pieces of a new pressing machine he's putting together.
I'll post the rest of the current sequence as a reply--too many images.
Mark
-------------------------------------------------------------------------------------------------------------
"Well, art is art, isn't it? Still, on the other hand, water is water. And east is east and west is west and if you take cranberries and stew them like applesauce, they taste much more like prunes than rhubarb does. Now, uh... Now you tell me what you know.
G Marx