Here are some pics of my recently arrived 30s half belt. It was a fit jacket from Thurston Bros I decided to keep rather than opting for the 20s Work
Coat. It's a size 42 with some added length. I have a little under a 40 chest and this has the extra room I like without compromising on the look.
The pics illustrate what the seal Vicenza leather looks like in various degrees of sunlight. It's definitely one of those leathers whose appearance changes depending on the amount of light hitting it. Still getting used to the jacket and looking over the details. Thanks Carrie and Wade, and to Tori/Toni who made the jacket at Aero. This is twice I haven't been able to read the name on the tag!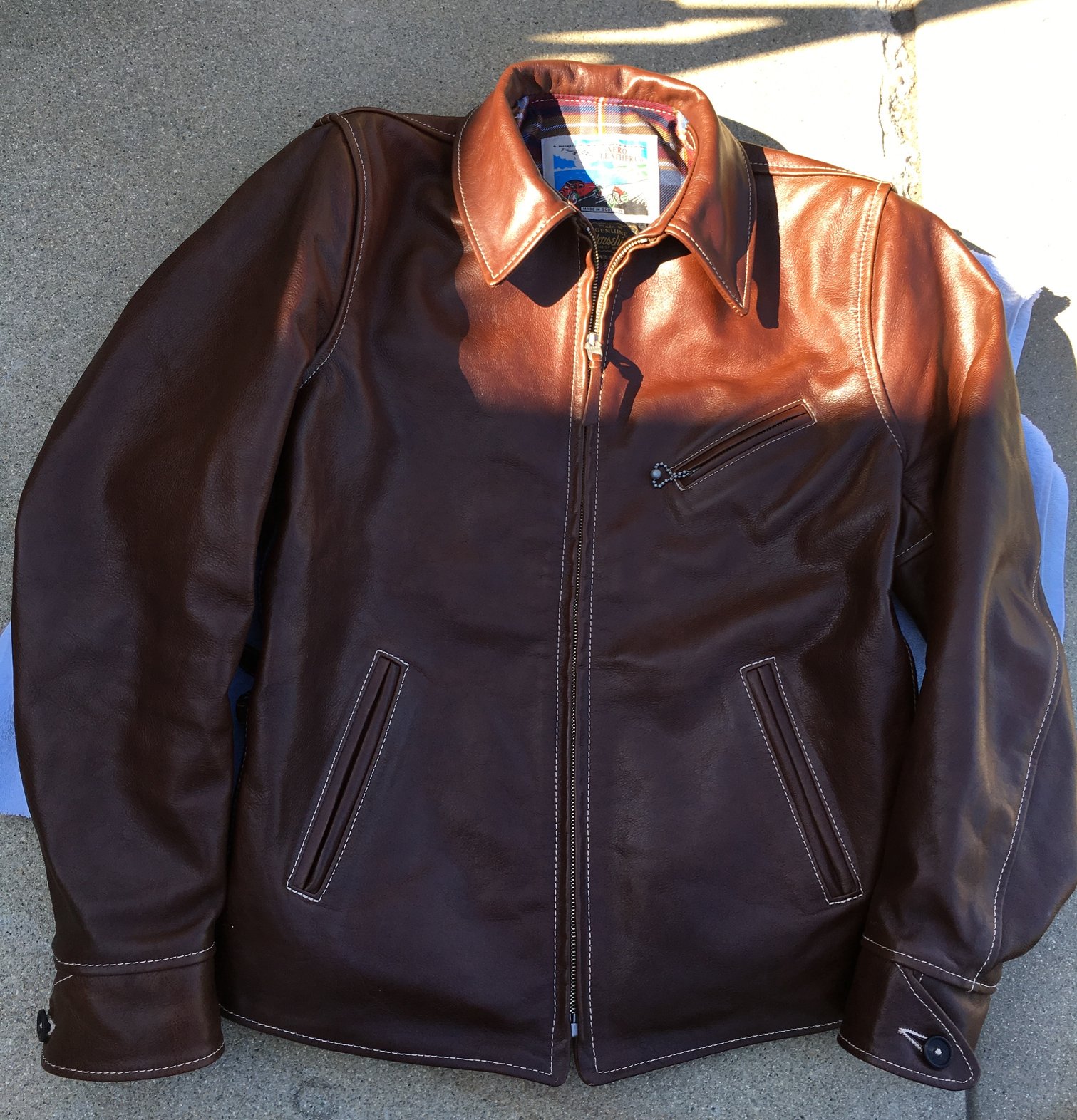 Lovely tartan:
Full-on sun: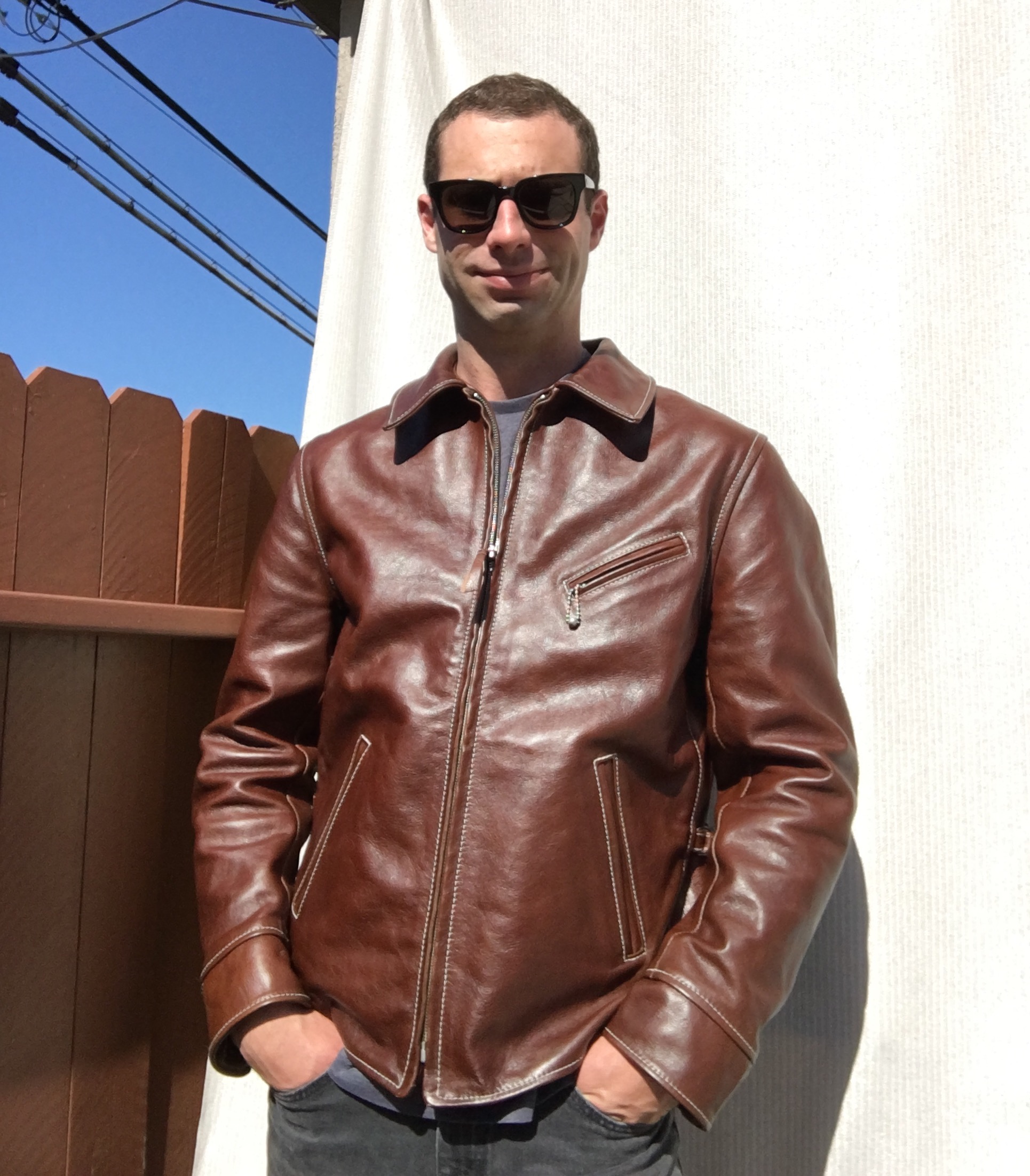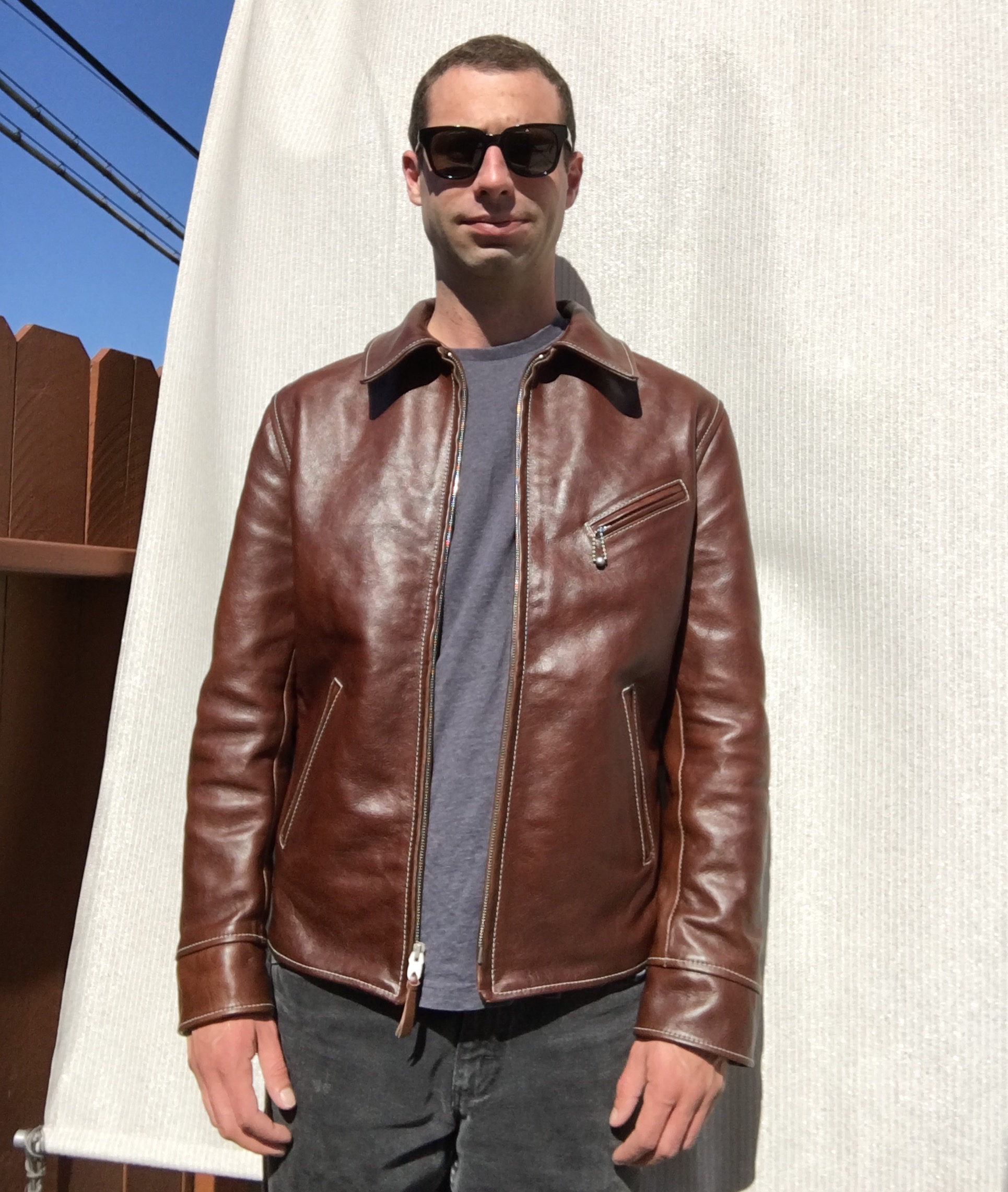 Some shade, some ill-fitting jeans: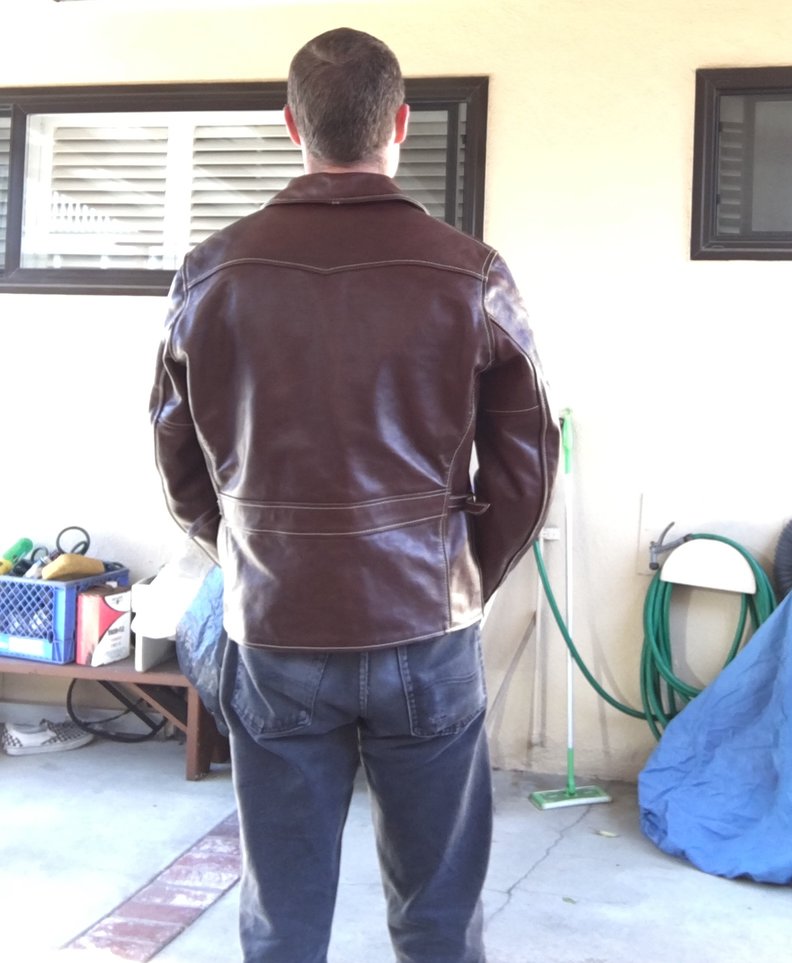 Last edited: