Just received my modified Aero Hooch Hauler today
!
Specs
1. Midnight Blue CXL FQHH - smells wonderful, beautiful variations in tone ranging for black, dark gray, blue and dark green depending on the light and how it creases.
2. Black stitching with black buttons - did not want contrast stitching this time. Wanted it to blend in with the jacket
3. Isle of Sky tartan - brings out the blue and green hues in the leather. Dark blue cotton sateen sleeves
4. Simple brown Aero leather clothing label
5. Throat latch
6. Coin pocket
7. Nickel hardware for that cool pop against the midnight blue leather
8. Reduced the hem diameter by 1 inch for a snugger fit at the hips/waist
I love the vintage/aviator vibe this cross zip has imho and the elaborate back is stunning
! I can't wait for this jacket to break in and mold to me. Im excited to see the color variations in the patina as it develops. IMHO I feel this leather could give the venerated CXL cordovan a run for its money in depth of patina development.
On to the pics....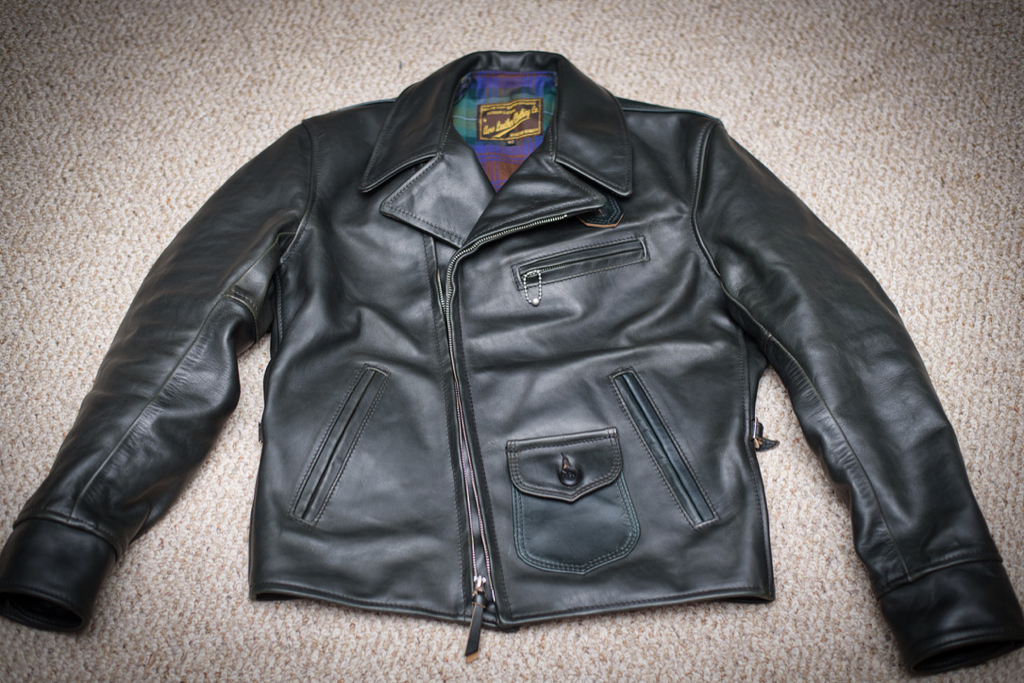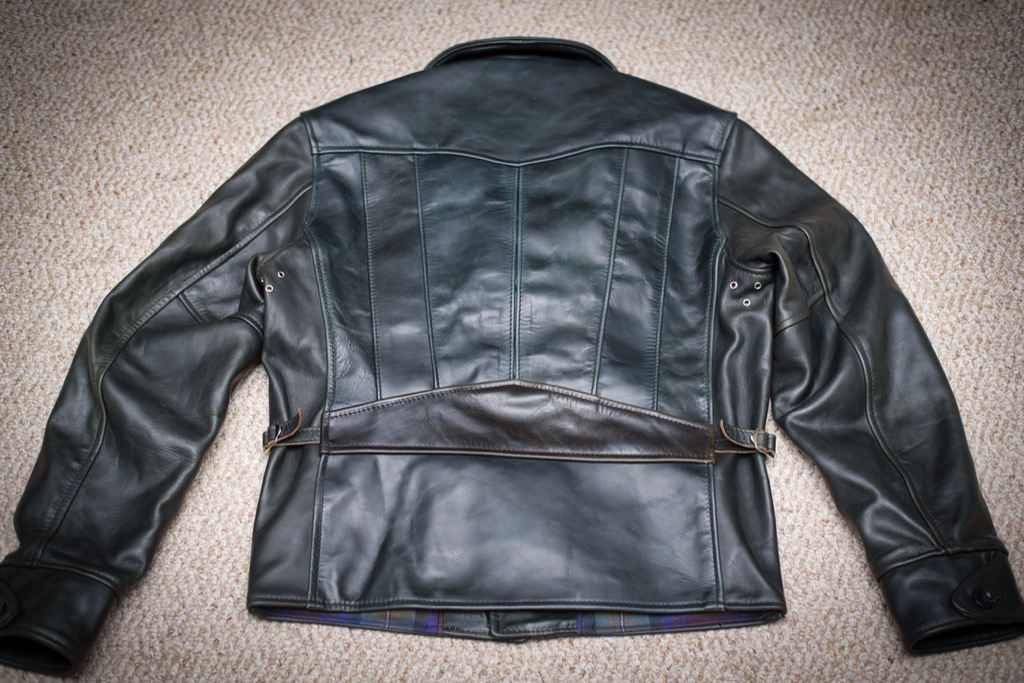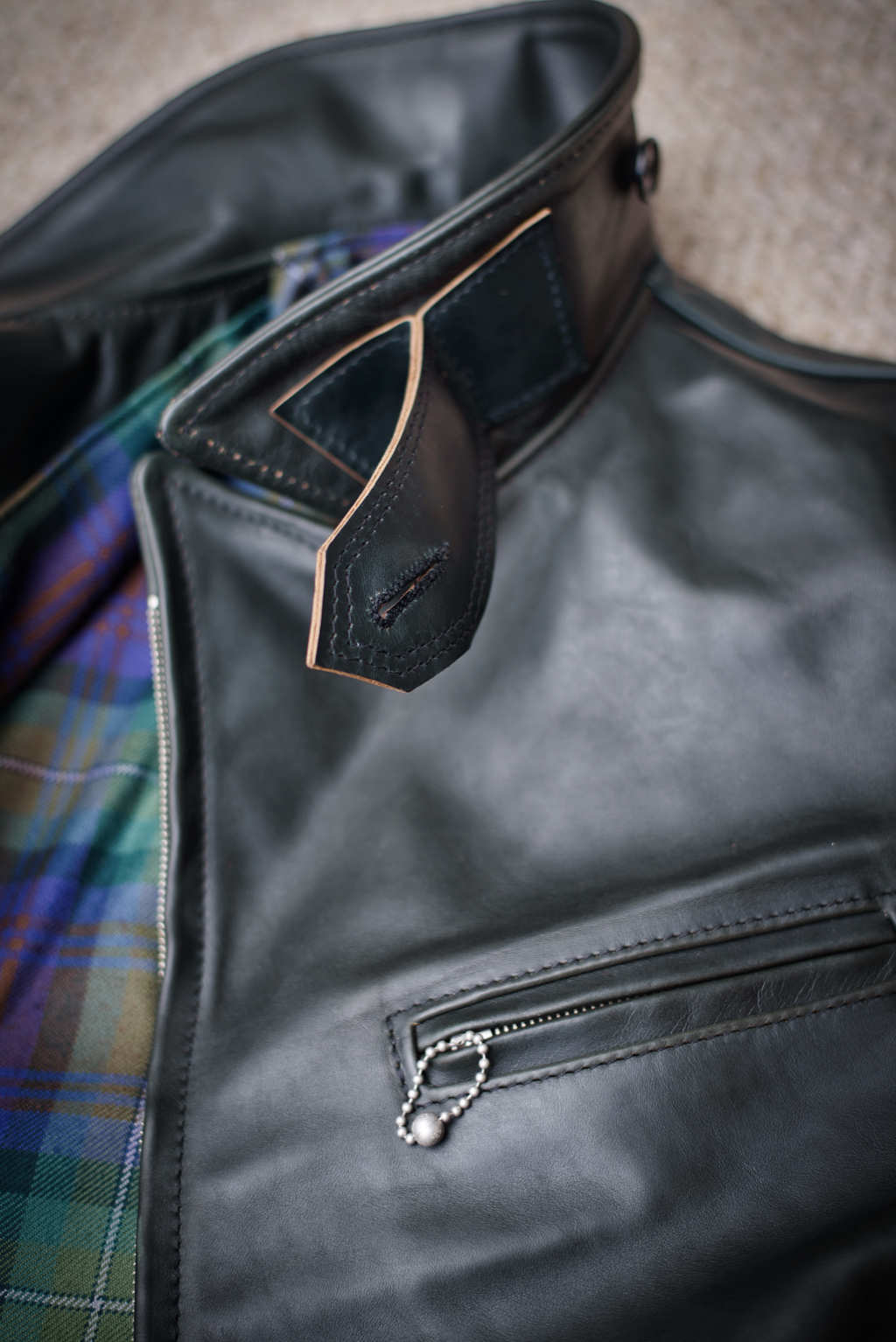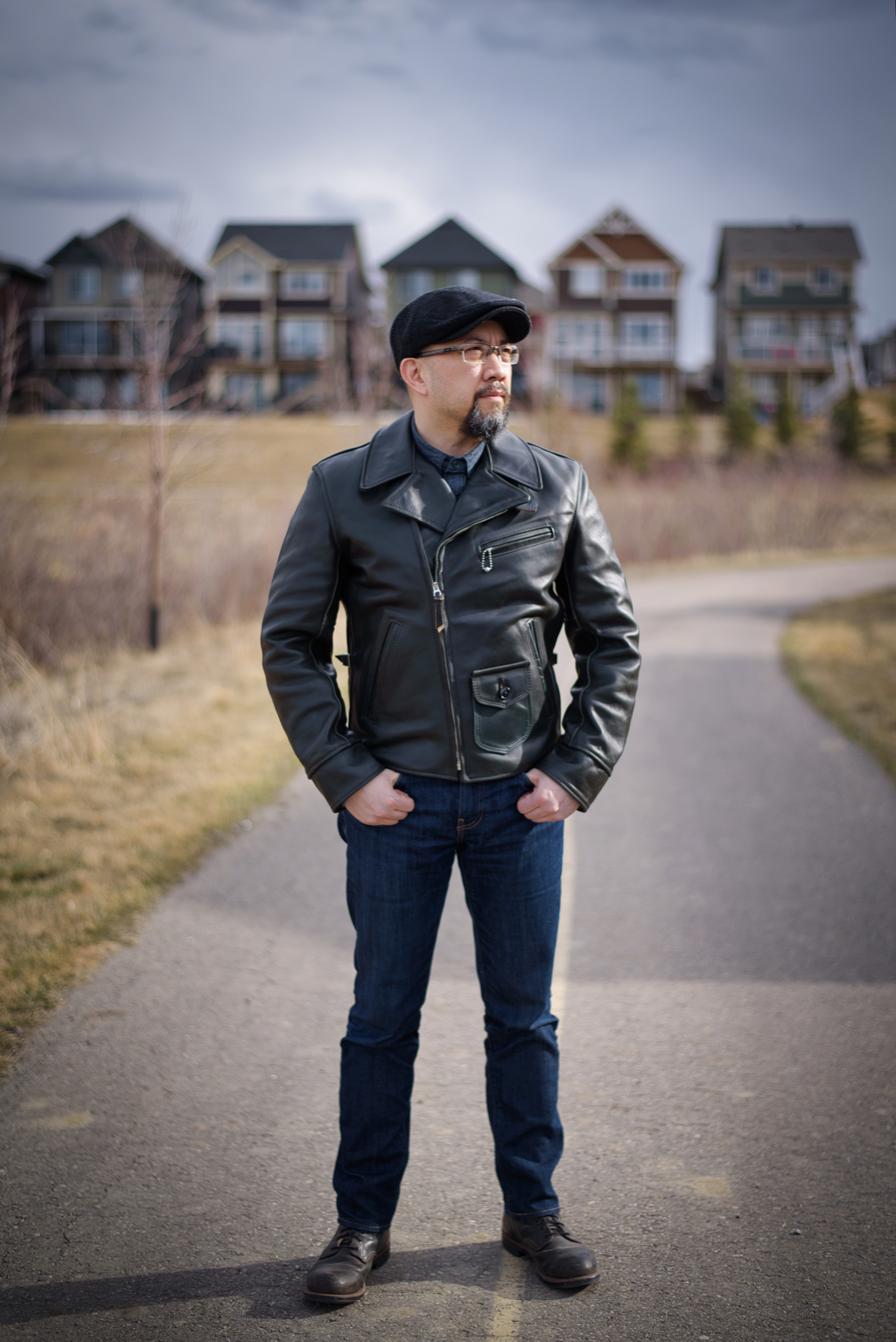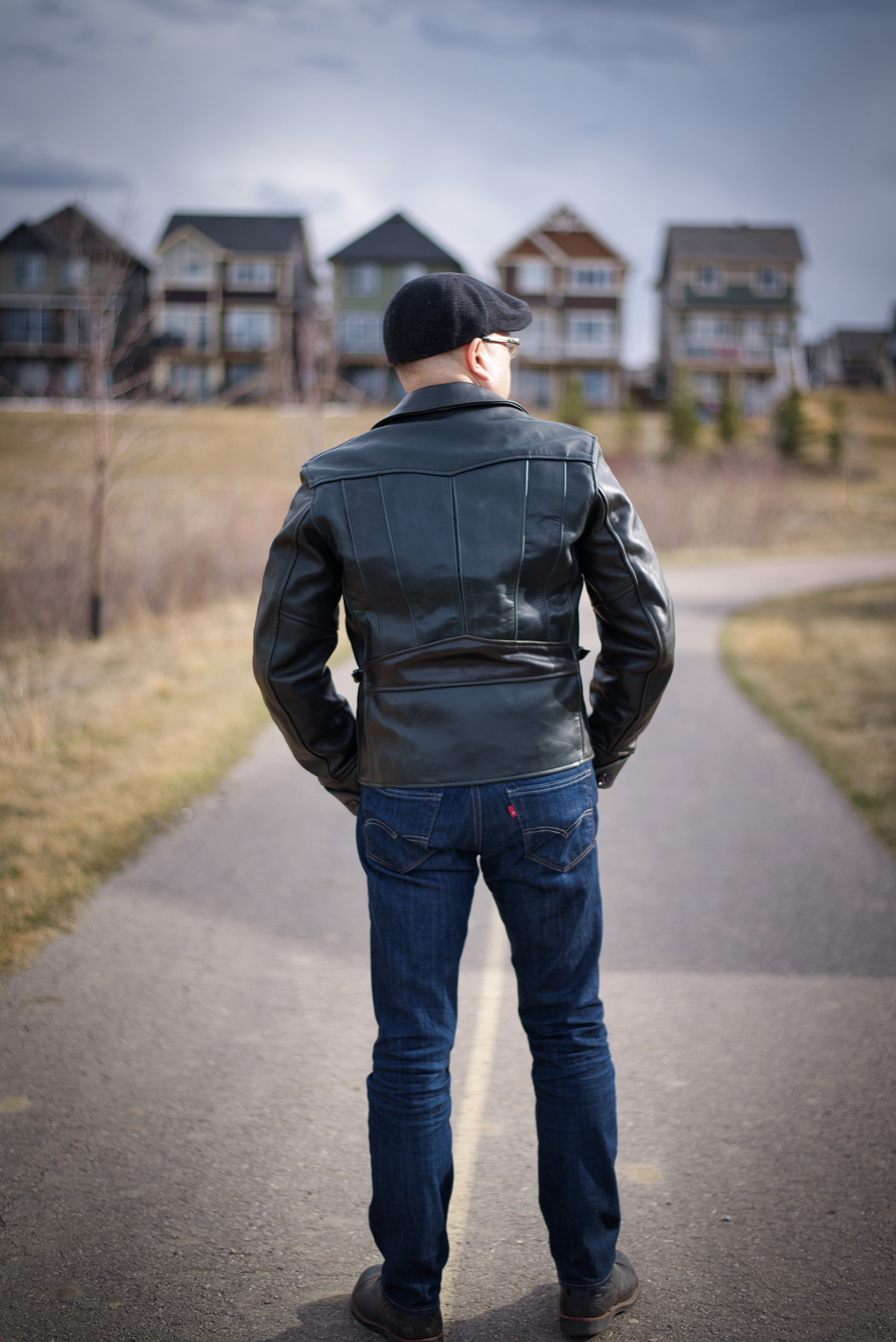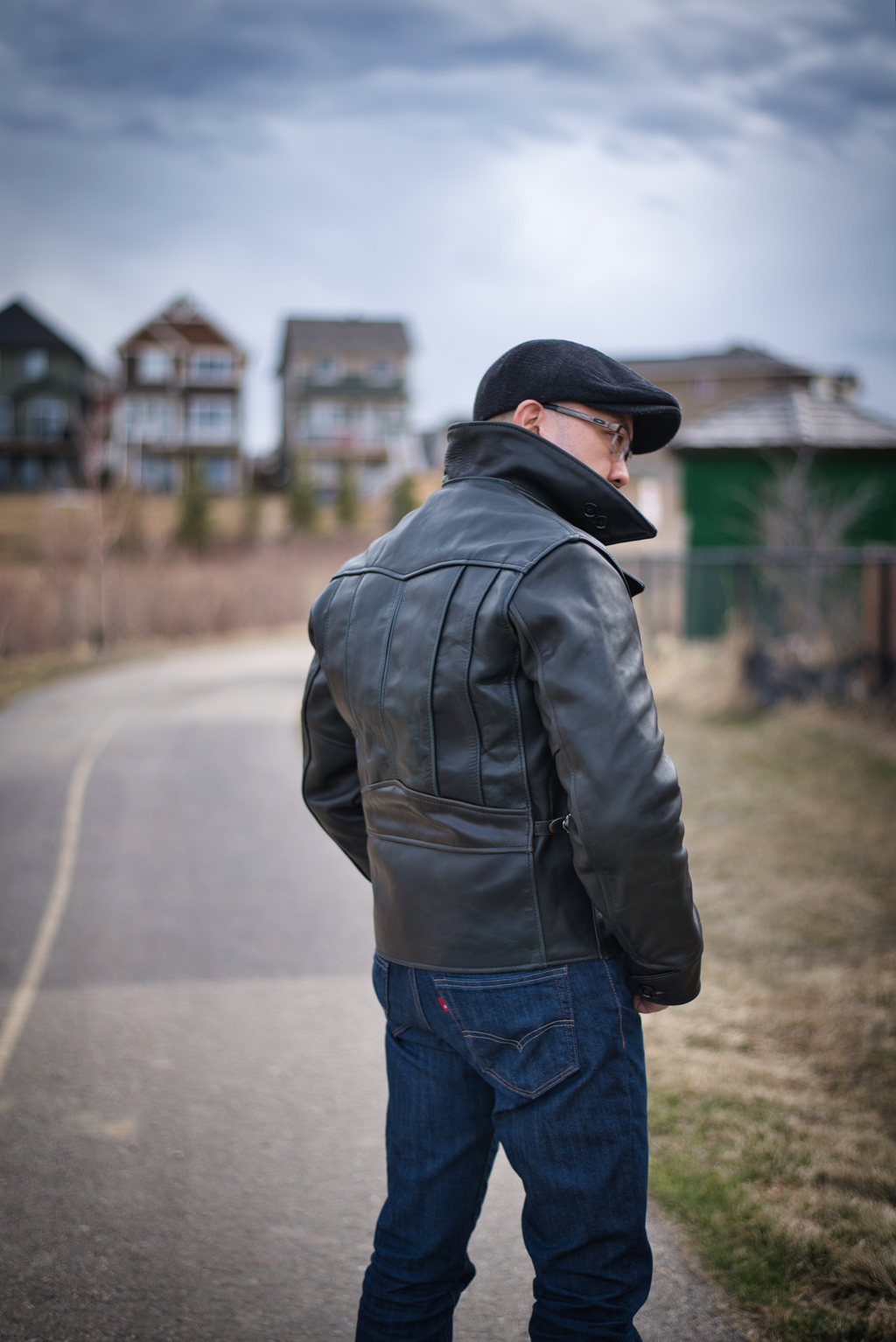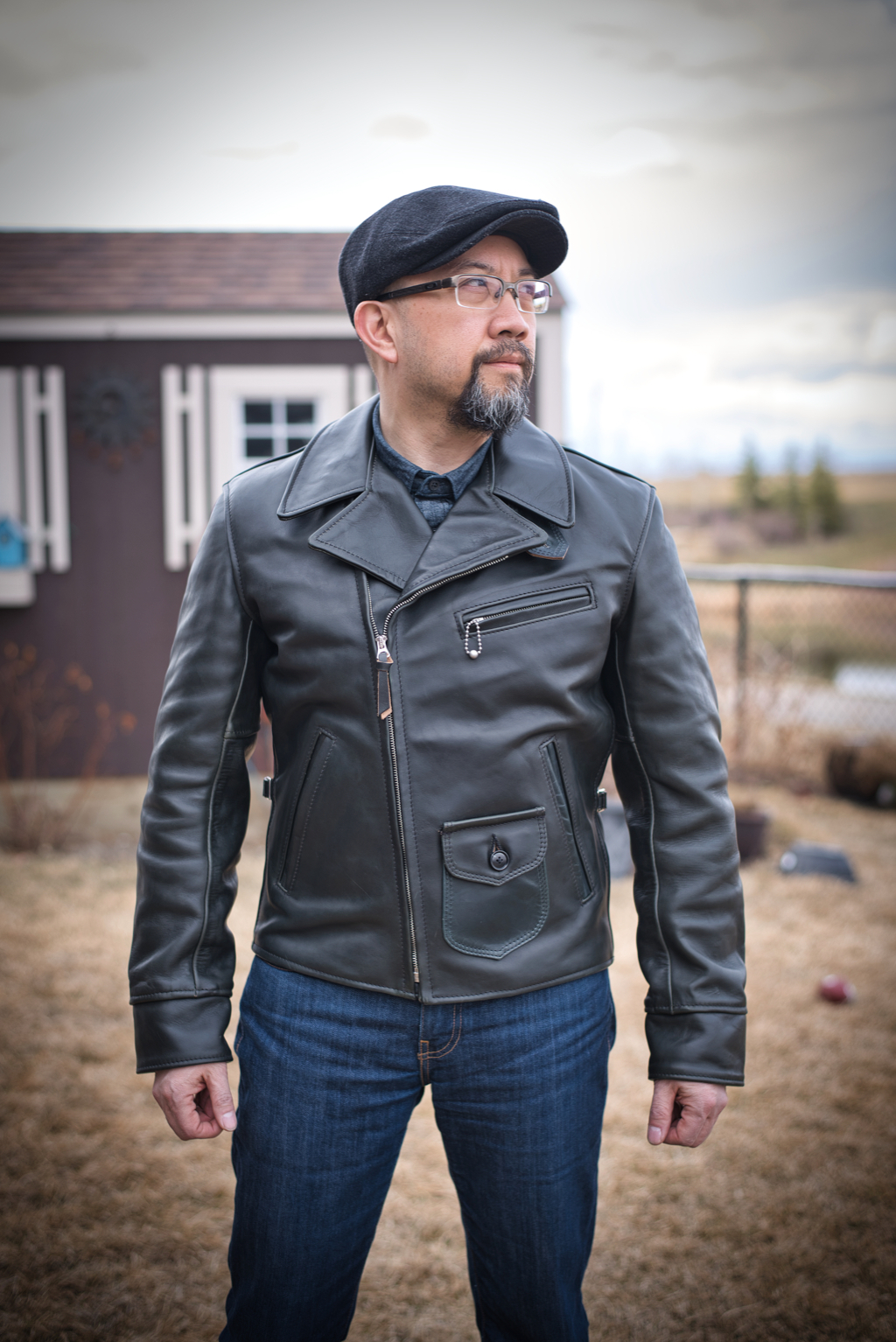 Here is my Premier Halfbelt in CXL Cordovan FQHH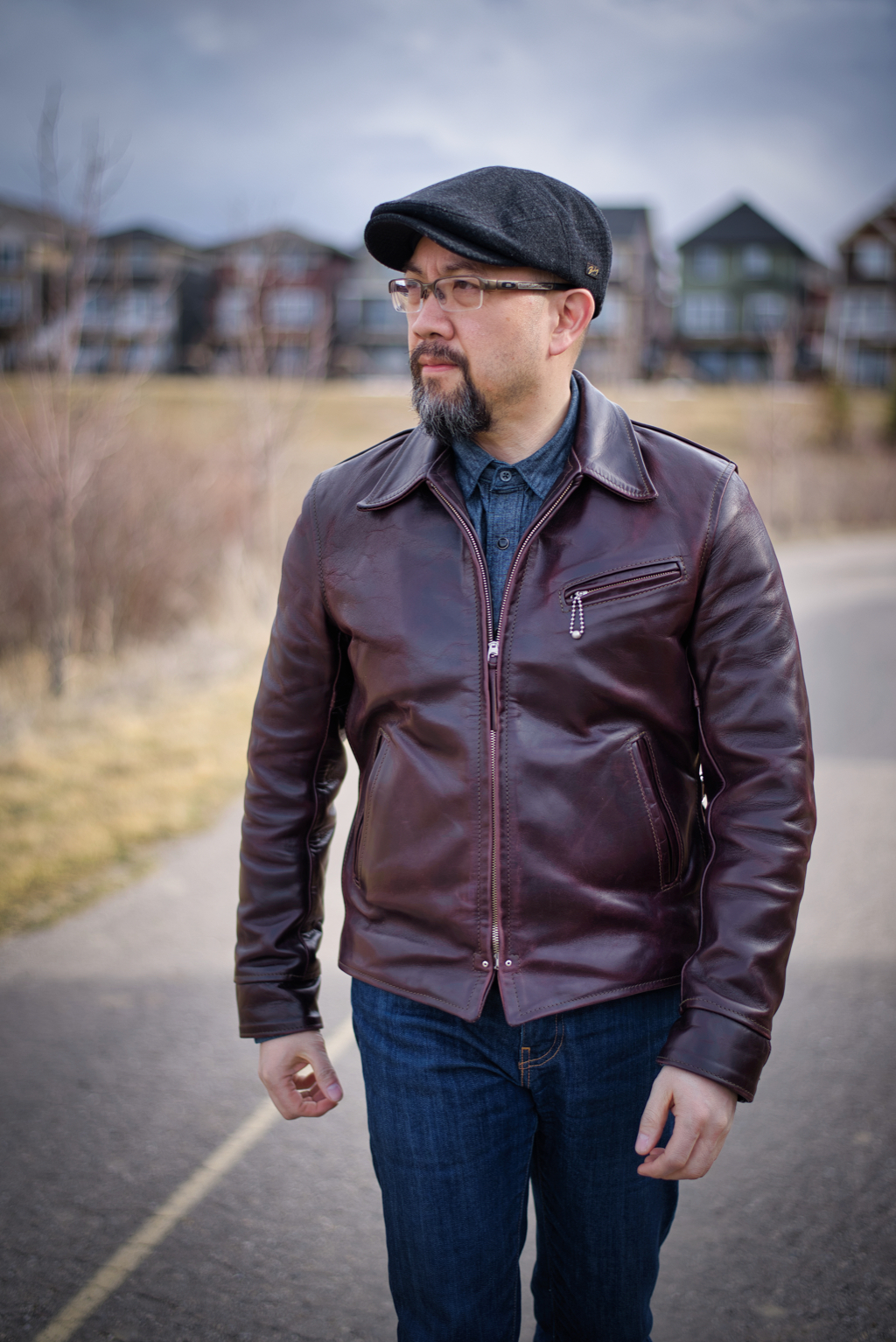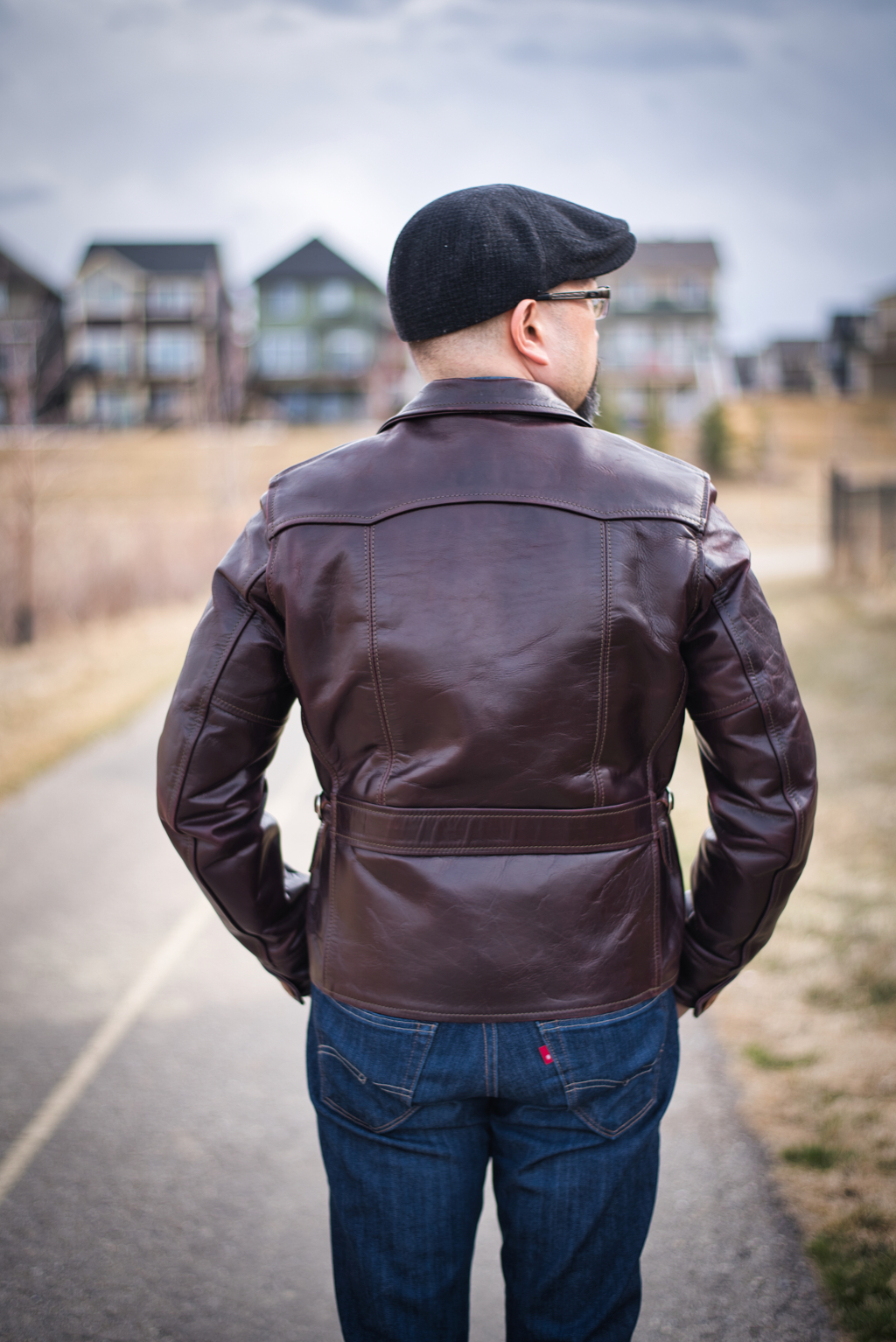 Radz