I applied for this forum a little over 2 weeks ago, hoping for advice with an order. Ironically, my account was approved just a few hours after I finalized my order, although it might still be possible to make changes. Carrie at Thurston did a wonderful job so far, very attentive to her very OCD client.
The goal is a fashion jacket, I ride a Ducati 998, but am primarily looking for something to wear off the bike. The Japanese make some nice jackets, but not for a 6 foot tall barrel chested American. Thurston seems the best at custom fits and measurements over the Internet, Vanson would be great for a jacket I primarily wear on the bike, I didn't care for Thedi, and Aero looks great, at least in pictures.
I've always worn a black leather jacket (this will be my first nice jacket), but never a cross zip, so getting one at middle age without a Harley seems weird. I wanted something simpler and I like the cafe racer style, and feel it goes well with my body, especially if I can gain muscle this winter (which I always do) without gaining too much fat (which I always do too, but I bought an exercise bike).
Carrie sent me a 42 fitting jacket, which is too short, so I am adding an inch of length. Jacket was very tight on the upper body (not bad after it breaks in) but had too much slack on the lower. Thurston adds 1 inch of width to the Aero cafe racer by default, I am omitting this. This risks the jacket being too tight with the extra length and the back laying weird, I am hoping this isn't an issue.
I choose Black Badalassi, and asked for "Extra grainy" as Carrie said that generally looks better. I was really impressed by the Cromexel Steerhide of the fitting jacket, and almost went with that. Hopefully I get more grain and character and not too much more shine, with almost the same flex and weight. I didn't find the fitting jacket at all uncomfortable, other than being warmer than I expected (could be good or bad, depending on the weather).
I really don't like this collar, too loose closed, with too big of a flap open. I went with a J100 Buco board racer collar, and added the J100 yoke and deleted the kidney panel and shoulder gussets as well. This should give me something that almost looks like a J100 but cut completely different with antiqued brass hardware and grainy leather.
Anyhow, I am very excited about this and been reading every relevant post on this forum several times, although now all I probably need to do is wait.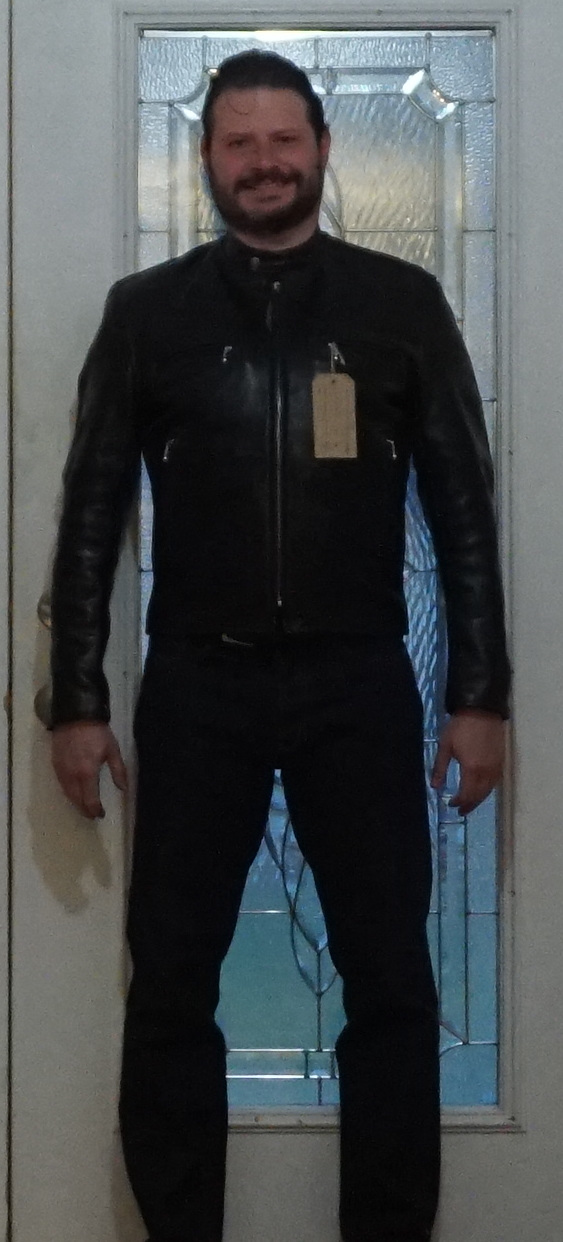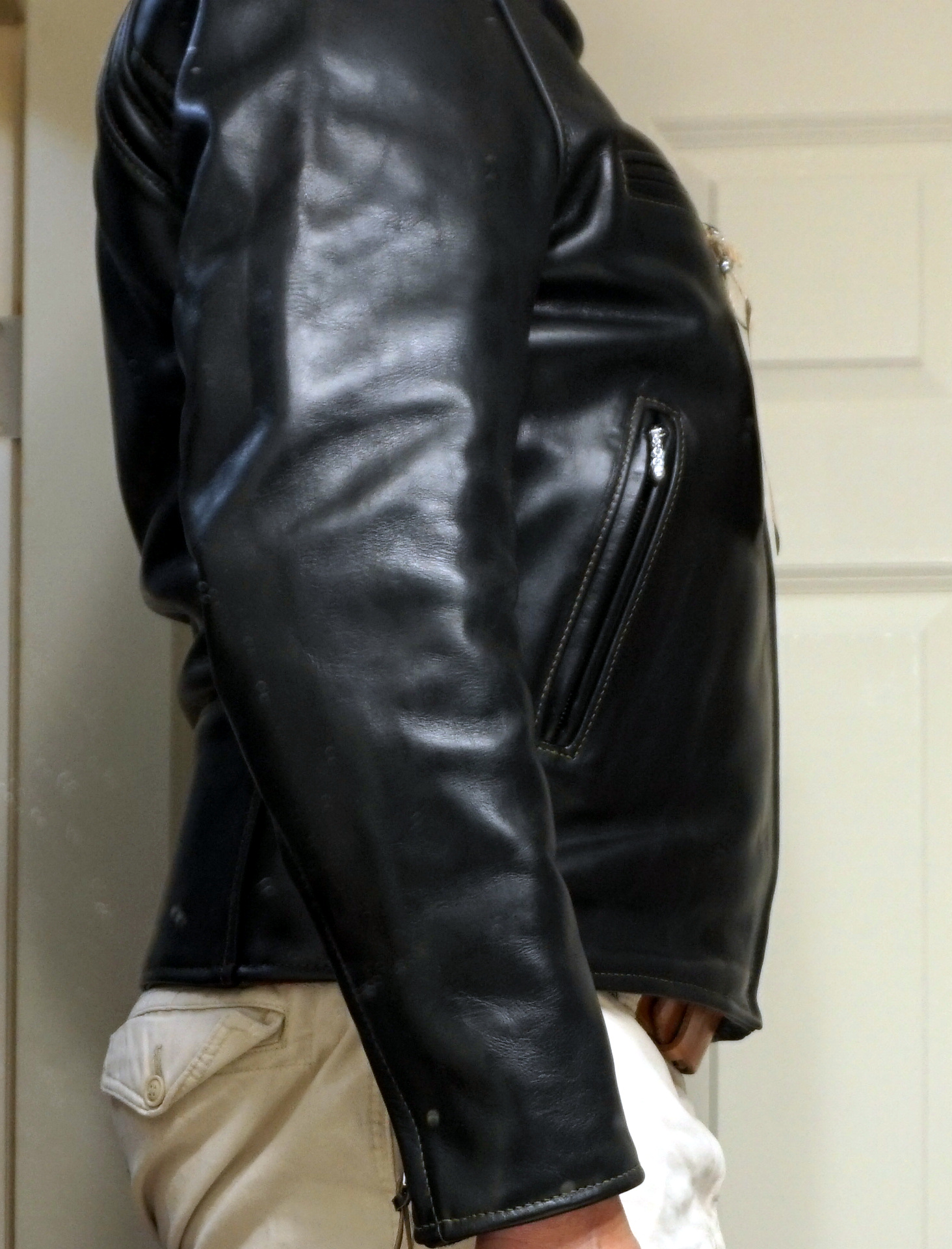 Last edited: