My Mail is Forwarded Here
Starting this week with a post about a jacket made by Regius.
I first got to know Regius when I bought his used Lewis Mk1 jacket from the Classifieds here. Very nice guy. When I saw him posting pics of jacket making, I asked him if he was open to make me a cross zip with the Hercules back. He said okay. And after old leaves has fallen and new ones has sprouted, I got the final jacket.
About the pattern. If Goodwear Acadia, Himel Arrowhead, Norshor Tweedy, and Langlitz Cascade had a drunken orgy, this Regius pattern would be the offspring from that wild night. It has the tall shoulder slope like the Acadia, relaxed torso like the Arrowhead, wide front chest like the Tweedy, and good mobility sleeves like the Cascade. Overall, I'd say this jacket pattern was built for comfort. Fit pics: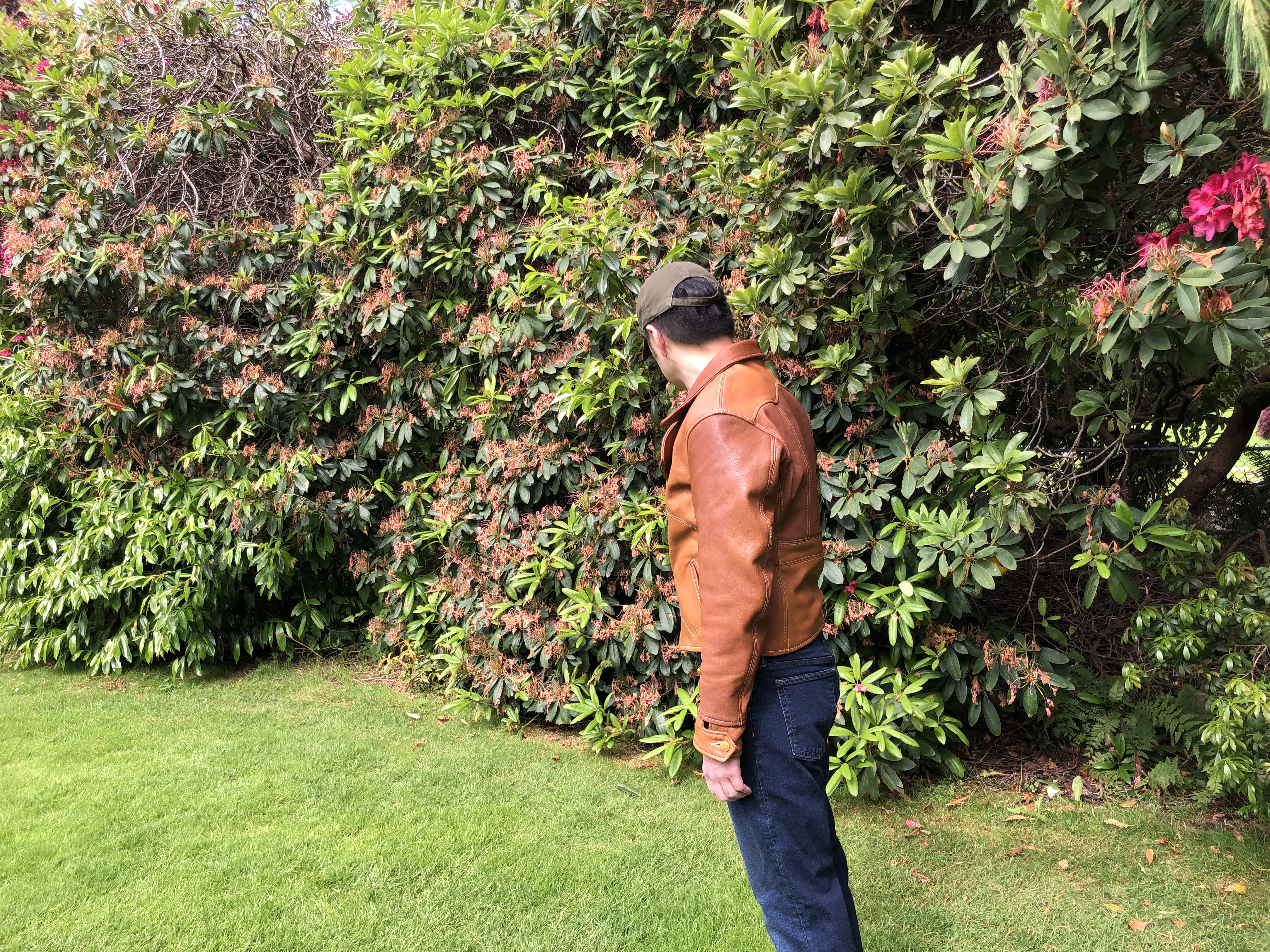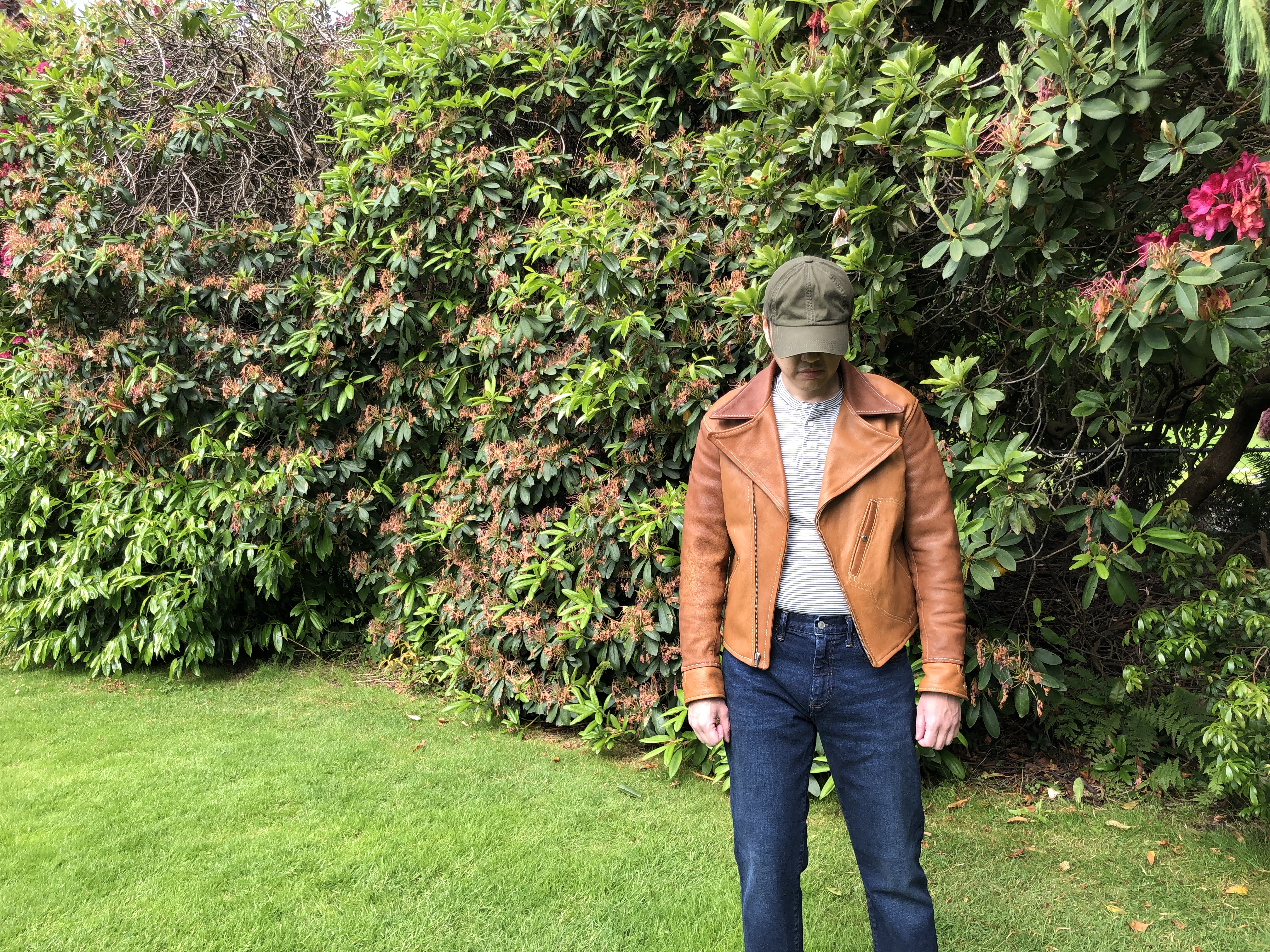 About the finishing. While all triple stitched seams were good, there is skipped top stitch on one of the front welt pockets. The materials used to make this jacket are all very high quality. NOS Robin zippers, wool Donegal Tweed lining, and vintage nickeled brass buckles. There is also a vintage inspired tag hidden in the handwarmer pocket. Nice touch.
About the leather. Goatskins, veg tanned in the Hudson Valley. There were two types used in this jacket. The lighter brown is thicker and soft like deerskin, the darker brown is thinner and stiff like horsehide. Very natural grains. No coating on top, so it soaks up water but dries without stains or shrinkage. It is worth mentioning that when I first started this project with Regius I wanted the jacket to be made in Shinki aniline horsehide, but I changed to goatskin after seeing samples. The goatskin coming out of the Hudson Valley are excellent leather. The thicker ones (5oz) are just like Elk hides, and the thinner stiffer ones are just like horsehide. And from what I read, they use chestnut aluminum tannin, which claims to have higher heat tolerance than straight chrome salt tannin. I was surprised to find that not all vegetable tannins are equal. Lots of new tech, chrome free vegetable type tanning methods.
The only downside to these USA goatskins is that there are thin and thick spots. But this could just be that the hides aren't split and corrected. I suppose equal thickness could be achieved on thinner hides. My personal preference is thickest and grainiest. And with these veg goatskins, thickness will vary from 2.5oz to just above 4oz.
I am grateful for this special one-off jacket made by Regius. It's like a combination of a few different jackets in my closet but also unique. Thank you!
@regius