Yesterday I started a thread in the "Ask a question..." area of the site about the style of a Stetson hat I couldn't identify, and today I was able to follow up with what appears to be evidence the hat is a Streamliner. It looks like there are only two other mentions of a Stetson Streamliner on this site: Here
https://www.thefedoralounge.com/threads/please-help-identify-my-stetson.26377/#post-504730
where in 2008 a question was raised about an ebay purchase that seemed to be a Stetson Streamliner, and in 2013 in a "Still Life with Hats" thread
https://www.thefedoralounge.com/threads/still-life-with-hats.23956/page-12#post-1655927
where there is a photo of a Stetson Streamliner sitting on a doctor's bag.
Oh, there also is this thread
https://www.thefedoralounge.com/threads/fa-mallory-ten-streamliner-size-7-1-4-minty-fresh.67073/
about a Mallory Streamliner that looks very similar to the Stetson in question. Relevant? Frunobulax informed me that Stetson bought Mallory in the late 40s and there might be some connection there.
I'm posting photos of my Streamliner here and hoping there might be something to learn about this Stetson style from some of you out there. Based on the "evidence" as shown in the photos, I'm thinking this is a mid- to late-50s (possibly early 60s) hat given the crest, size tag, and leather sweatband with an embossed free edge. It's obviously a Royal Stetson, and I can tell you it is very light weight. Here are some photos and I know the color is all over the place; the second image offers the most accurate color representation (identified on the inventory tag as 'nut'). Thanks in advance!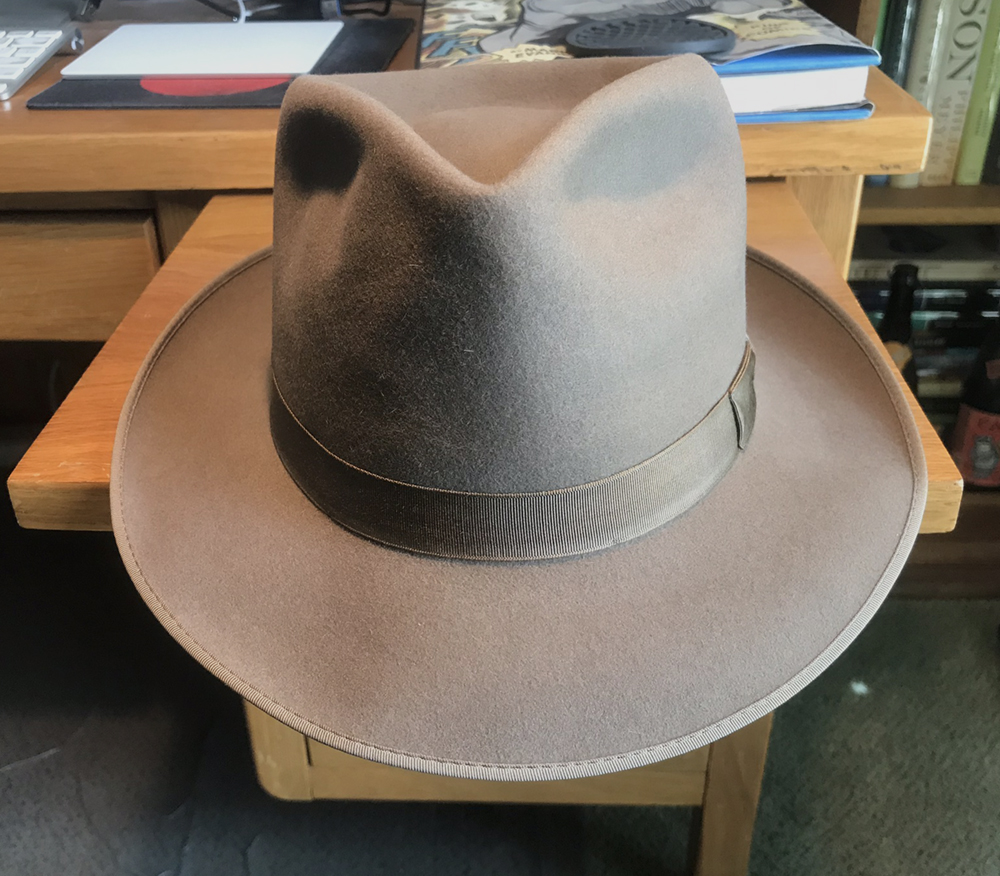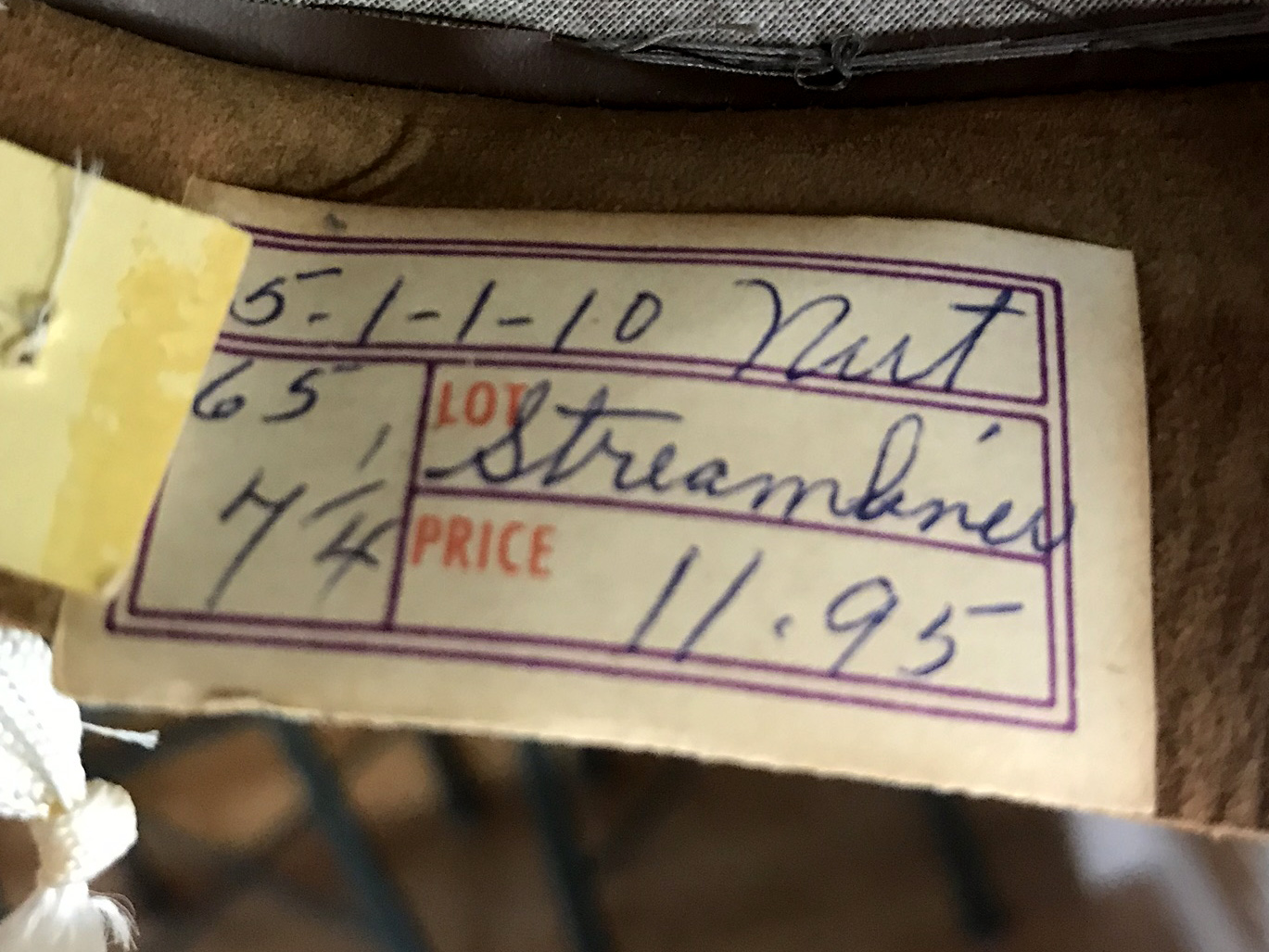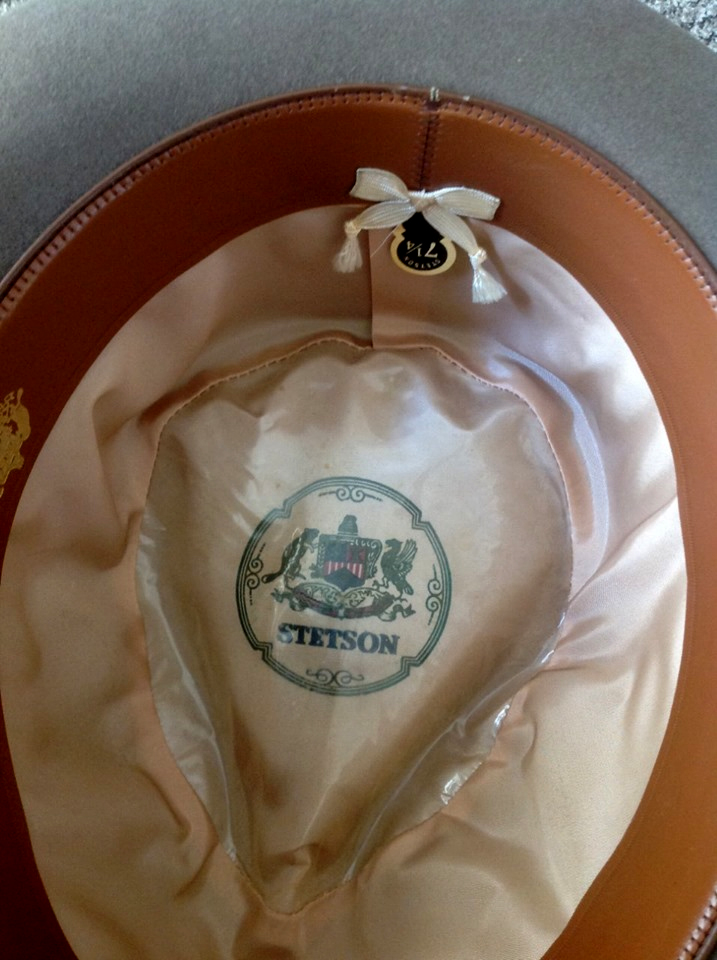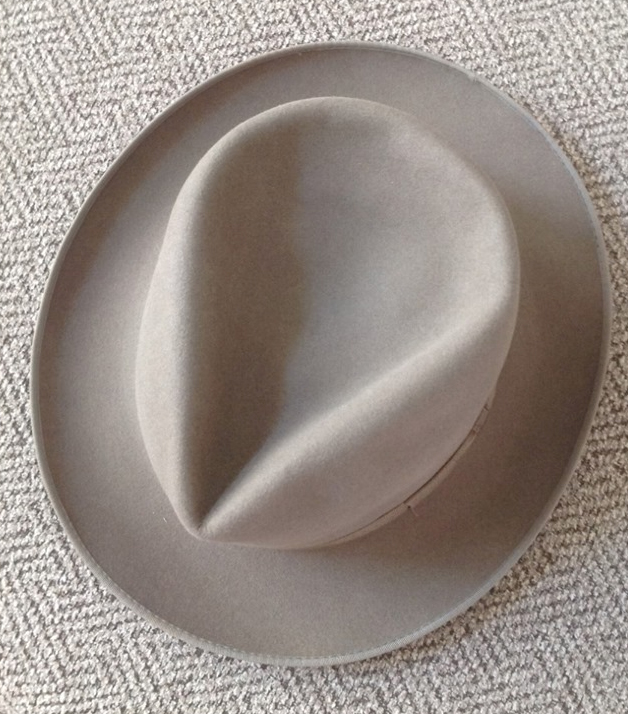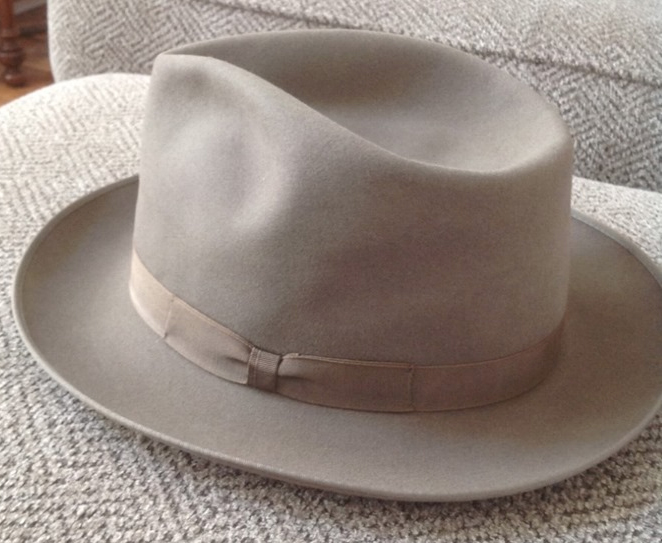 Last edited: