Hello,
I posted this one on the "What hat are you wearing today" thread, where it elicited various comments.
It is a Stetson "The Sovereign Twenty".
Here you have some additional images: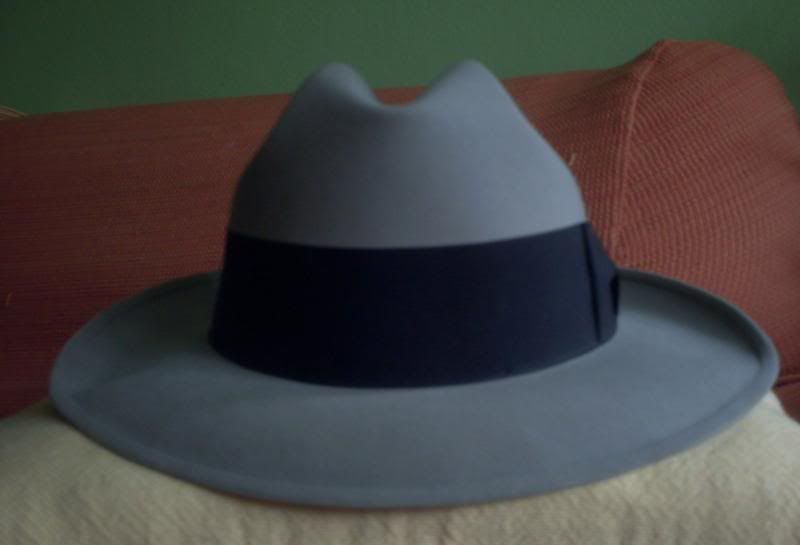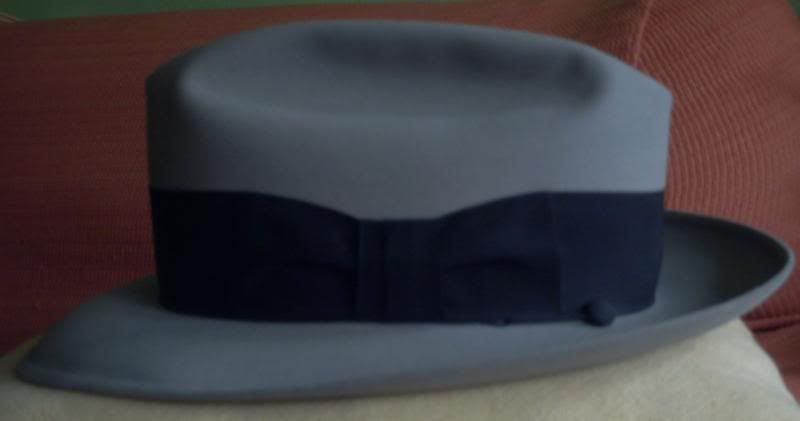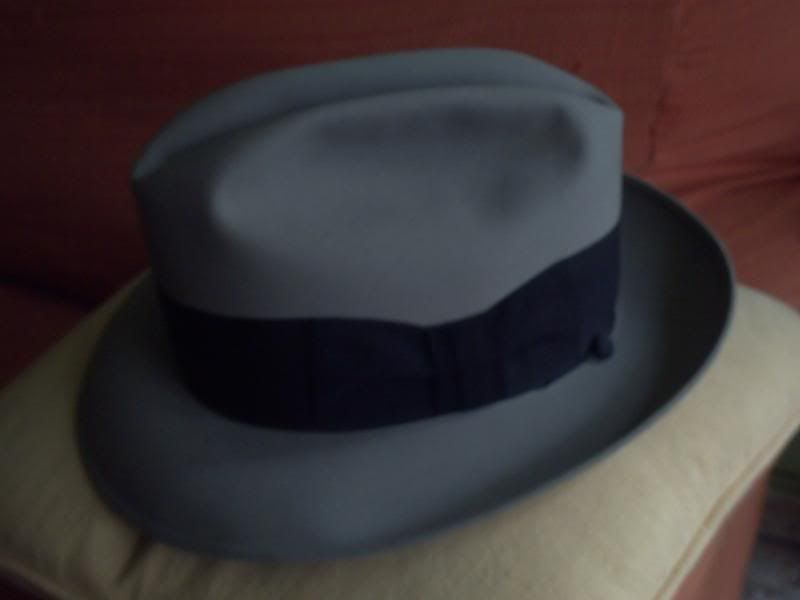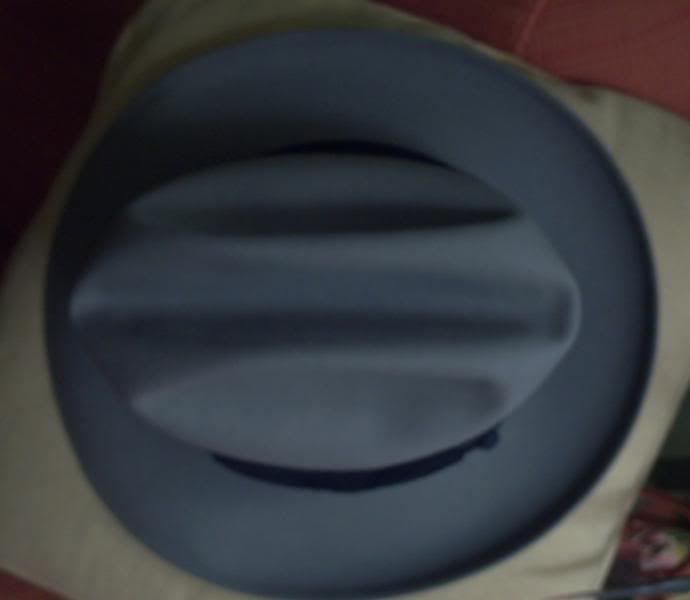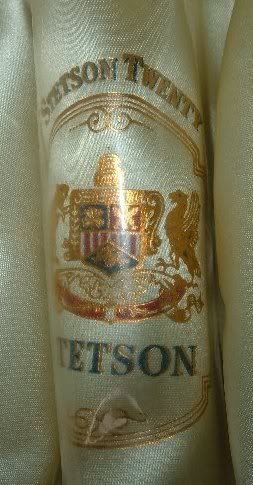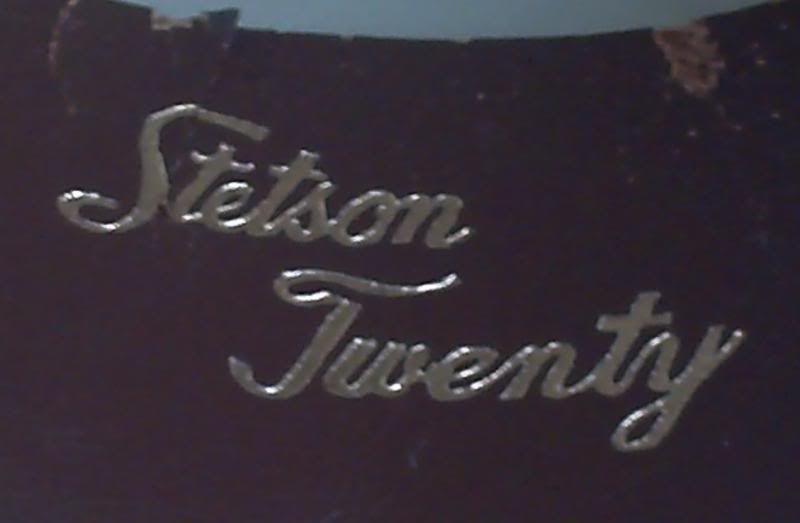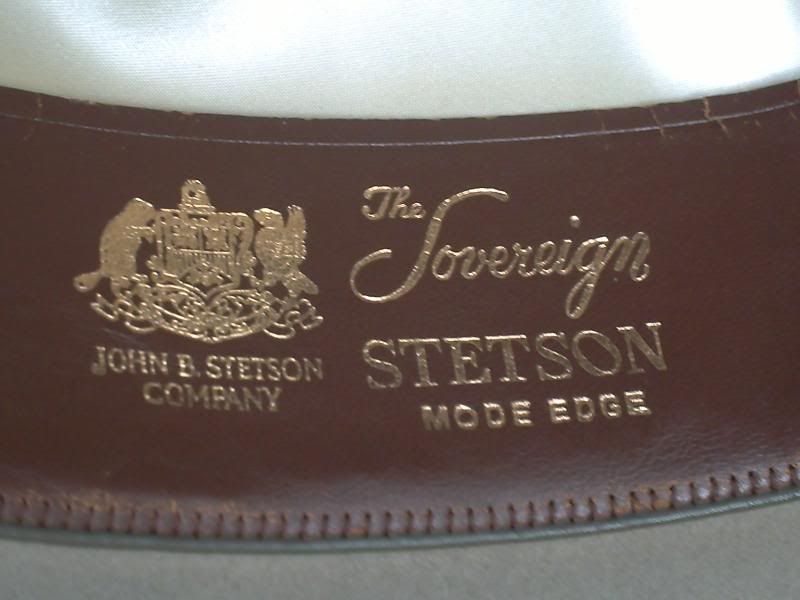 According to info culled from the "Stetson Think Tank" thread, this would be a model "Ambassador" from the 50's, when this double quality denomination (both "Sovereign" and "Twenty") was sometimes encountered. "Stetson Twenty" may be read on the sweatband and on the liner, "The Sovereign" just on the sweatband.
It would seem this is hat identical to the one TonyB posted in that thread, BTW, although mine does not conserve the original label with the model designation.
The bash is not that frequent - a center dent with side creases, and tightly pinched on top of it. It looks rather "Open-Roadish". The hat came in this guise, and I left it that way.
Regards!