My Mail is Forwarded Here
Thought some of you guys might dig these. Josh at Swankys has brought out a new jacket style in blue, grey, black and cream with a fleck: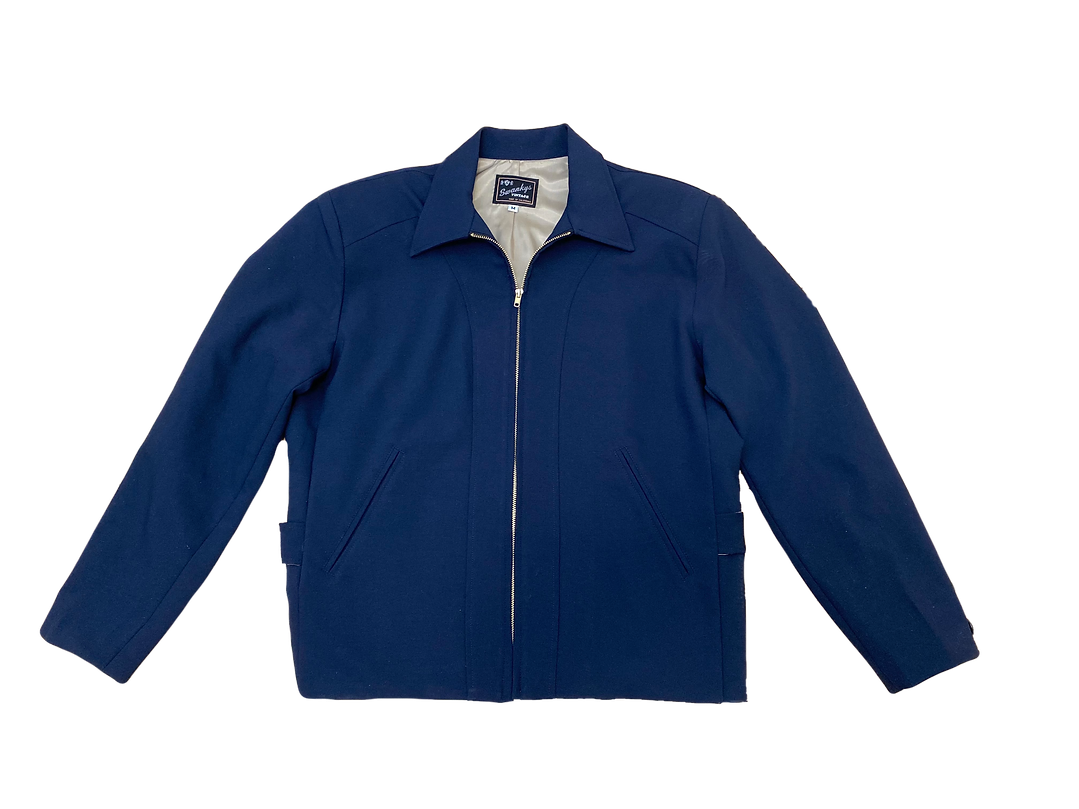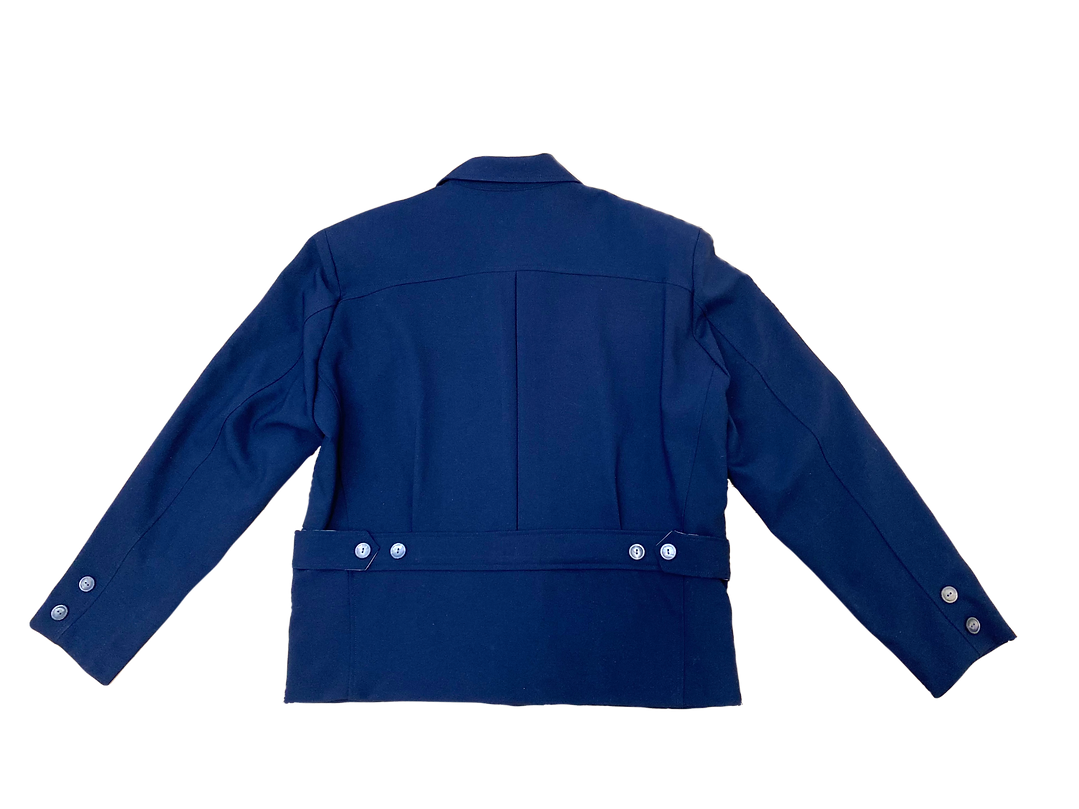 As you can see it's a half belt with an inverted pleat up the back, like a 40s-early 50s gab jacket. I have a couple of shirts from Swankys and they're real good, so I'm thinking of glomming at least the grey version of this jacket. I missed out on Chester Cordite's wool zip-up jacket a few years back and I've been kicking myself ever since, so I've gotta jump on this one. I love that there are companies out there reproducing these cool threads.