My Mail is Forwarded Here
Panos ask my contribution to this thread. Here we are
We start the presentation with two hats that look like they were made by the same manufacturer and both are more wool than fur
No label under the sweatband helps us understand, only the liners speak a little.
"Extra Fine" size is 57 centimeters
The shape is that of the Italian hats of the 30s and 40s, the components are those of the period, but the fact that both are preformed makes me doubtful.
This one has a soft heather felt with a ribbon made of woven felt, already seen before
The workmanship is accurate even if the materials are quite average.
These are the measures. the brims measure 6.5cm and the crown, which has stitching on each side, is 10.5cm at its lowest point.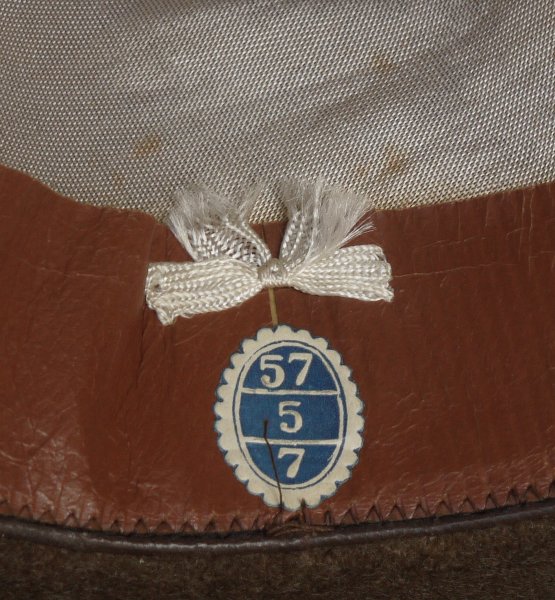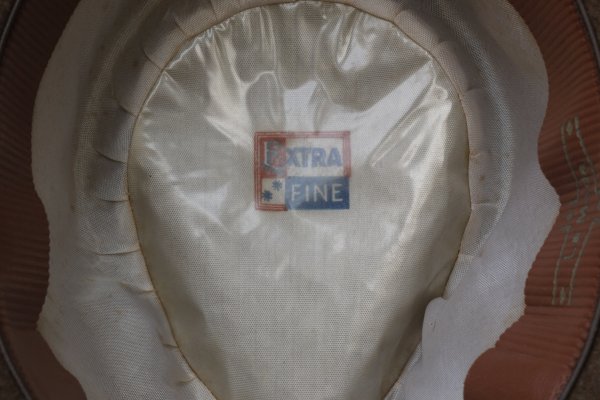 I have included in the description all the photographs of the details to show the style of the graphics and lettering that is that of before the Second World War
Here is the first mystery of the lots without a know brand