With the permission of
@belfastboy
I'm starting a dedicated Wolfbrae Custom Hatters thread.
I know the regulars here already know most of this, but as we always have new folks showing up, members and lurkers, I thought I'd start at the beginning:
The hero of our story
@belfastboy
has a love of hats. He has custom hats from many of the best hatters as well as a collection of custom hats. He's enjoyed hats for many years so when he retried he decided to try out hat making (he makes hats for men and women). At this point he's just starting out, but his work is solid and his hats are very nice. He can take on most any project from a complete custom build to a simple leather sweatband replacement. He has a decent, and growing, selection of blocks and flanges and vintage grosgrain ribbon. He has access to a wide range of felt hat bodies. The postage from Canada is a bit more than I'm used to with domestic hatters, but shipping from BC to California is only about a week, the his most reasonable prices more than offset the increased shipping. Hopefully
@belfastboy
will be able to post a price list at some point. I've done all my commissions via email and the responses are quick and progress updates are regular: just how I like it.
I hope everyone who gets a Wolfbrae has work done by Wolfbrae on their hats posts it here. I'm happy to support a great guy and I'm very pleased with all his work.
Here's a hat to start off:
This was a rebulid of an existing hat that really counts as a new build. The hat was reblocked to my size, the crown height was increased and the brim width decreased (stole from the brim to increase crown height). The brim was flanged, a new sweatband was sewn in, a new vintage ribbon and bow sewn on, and the original liner was put back in at my request: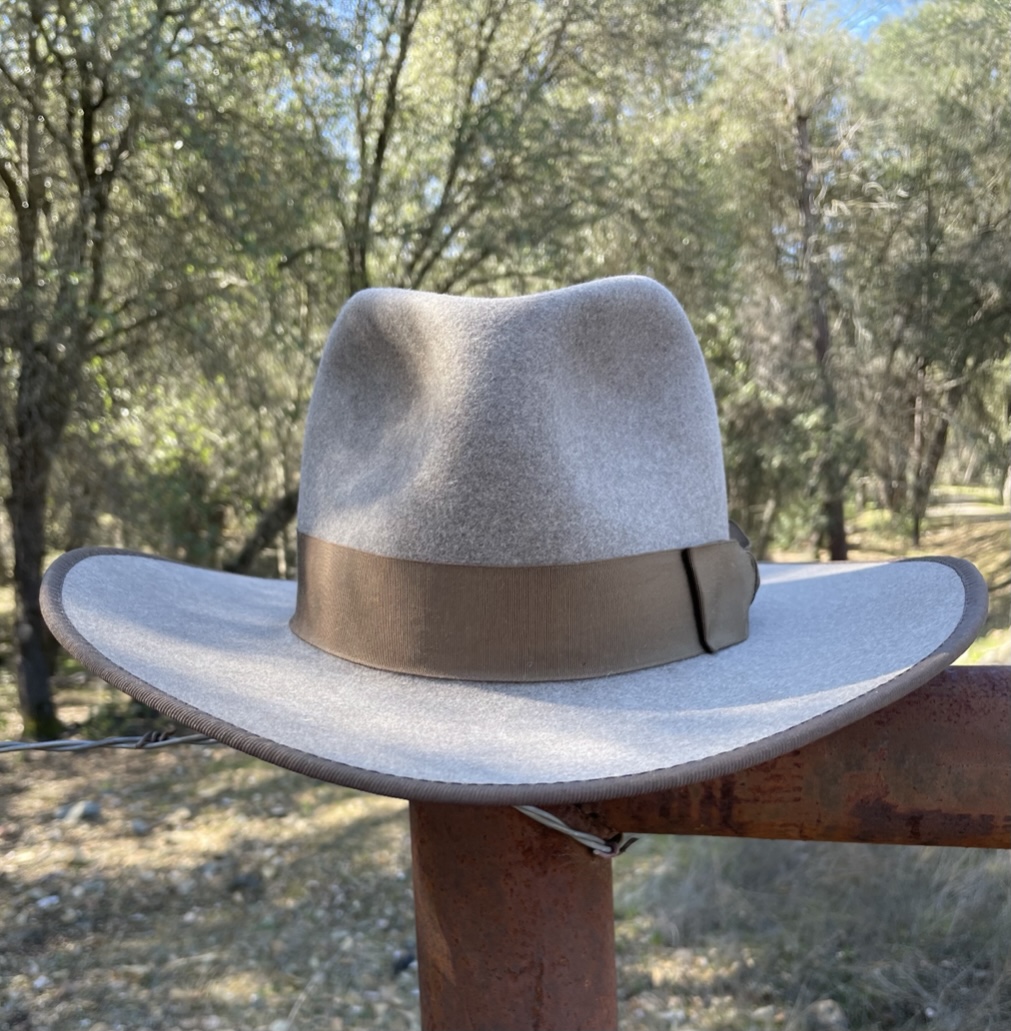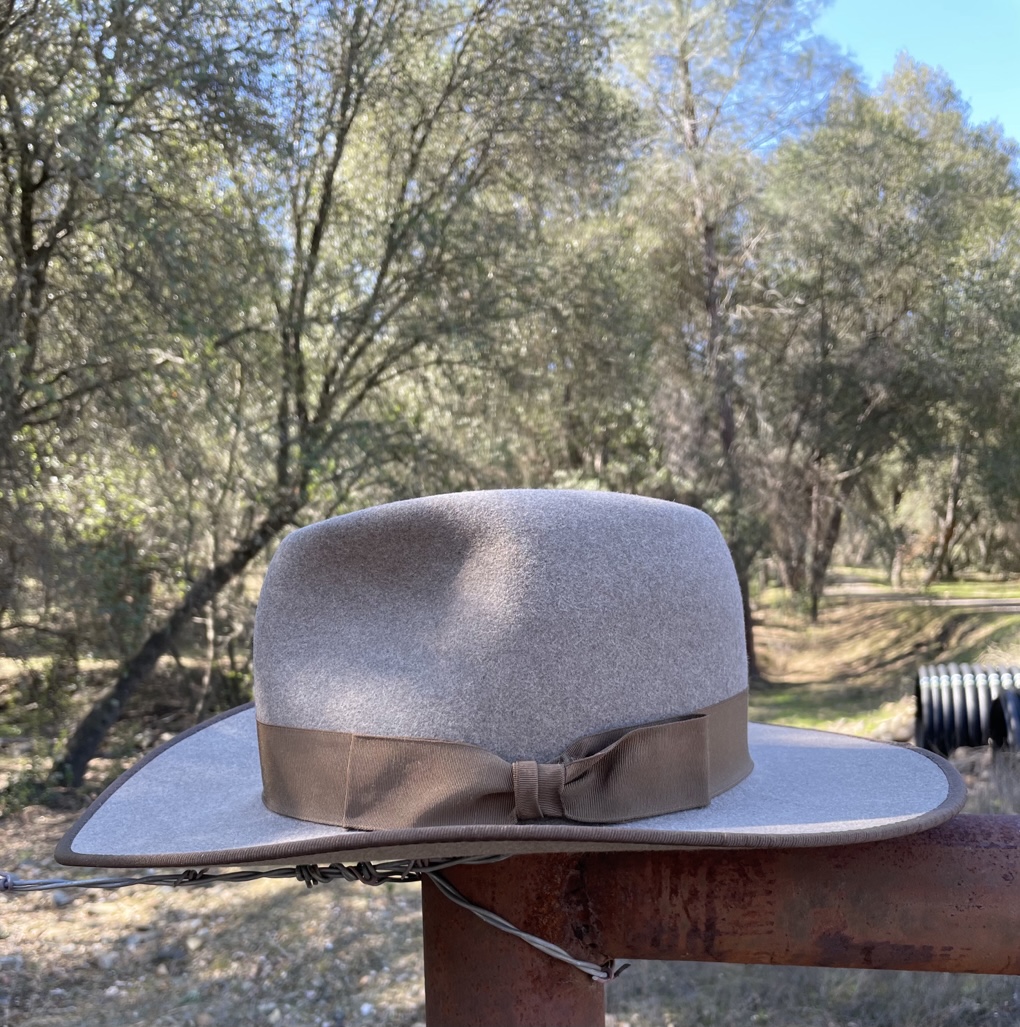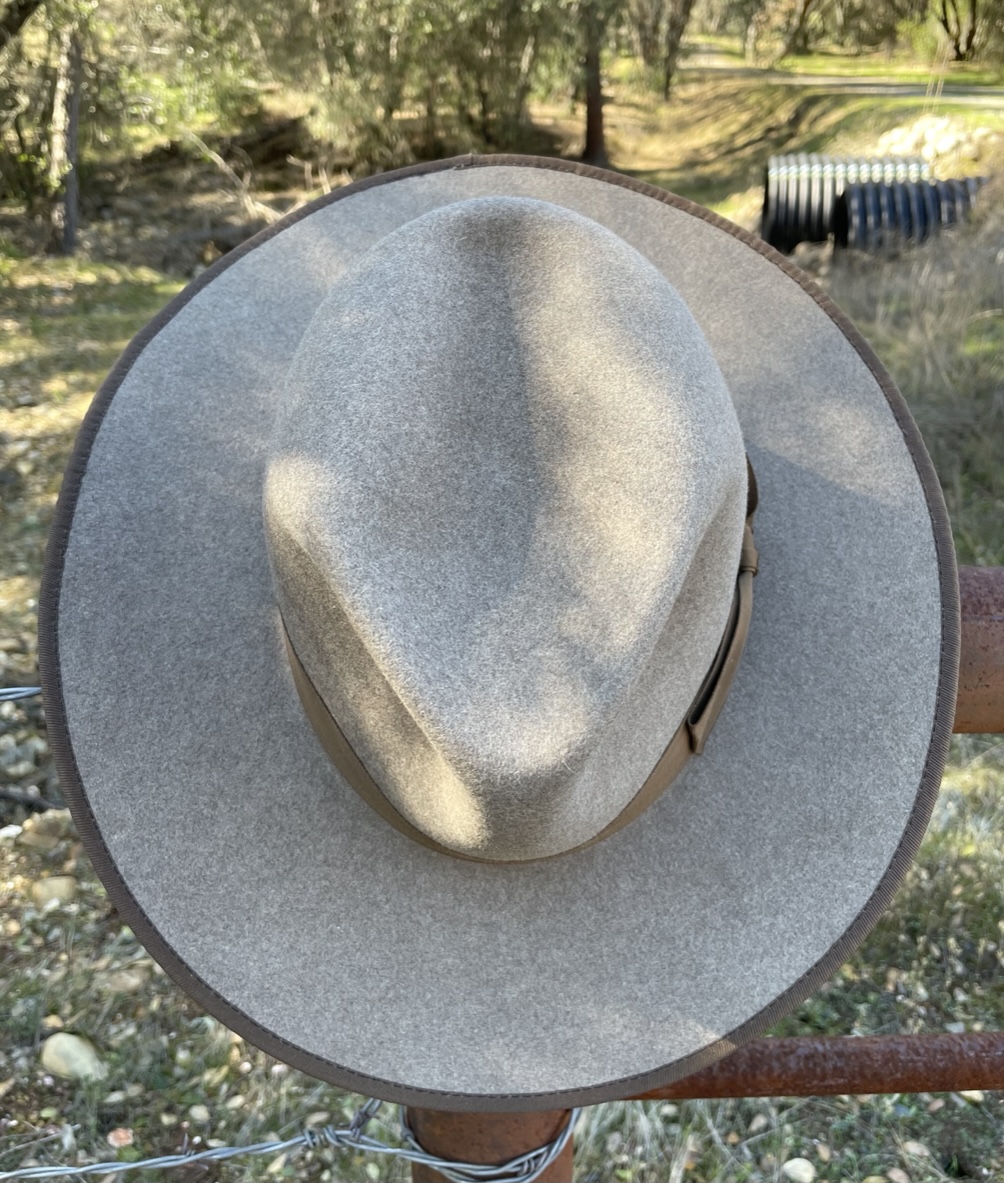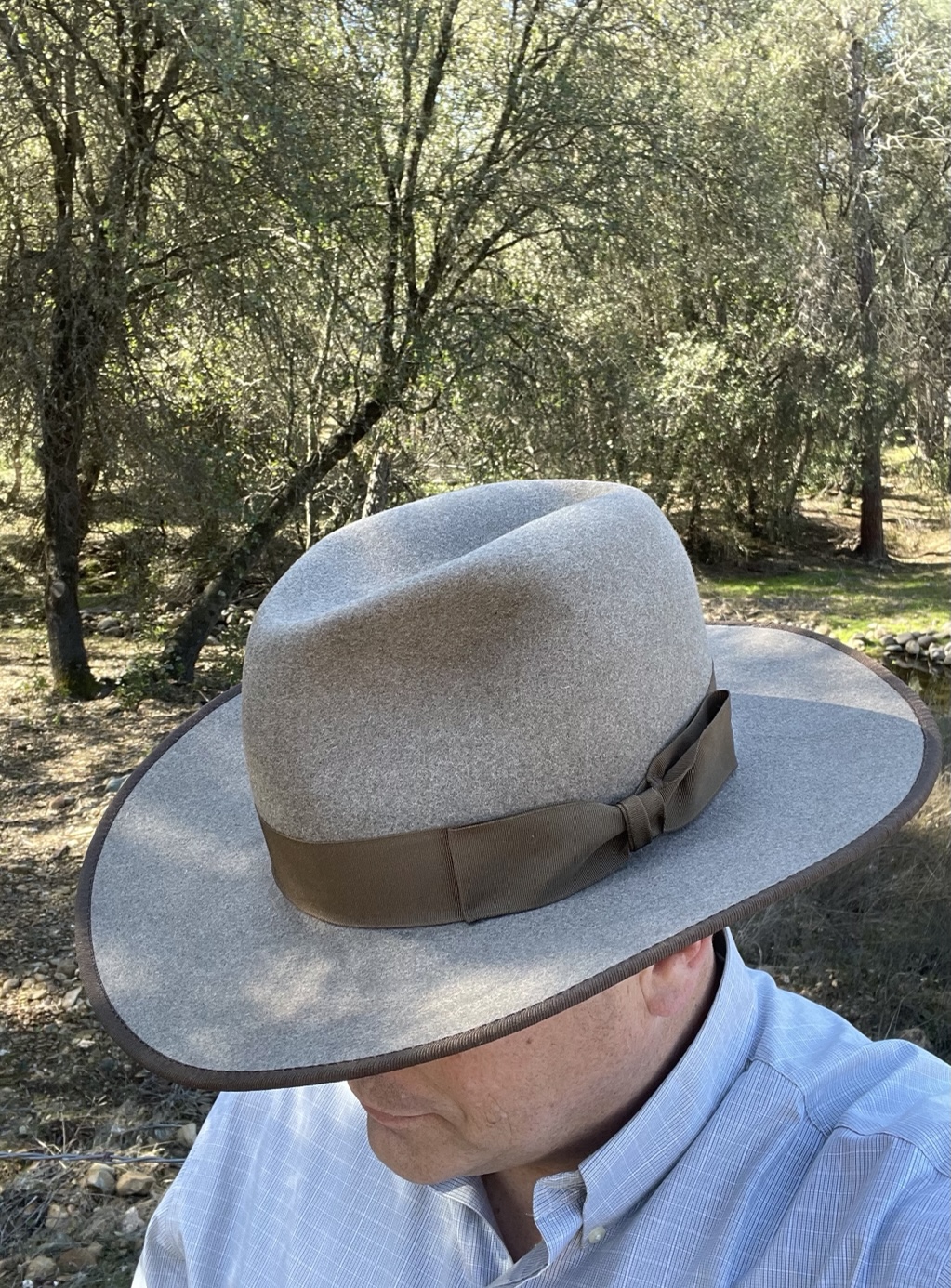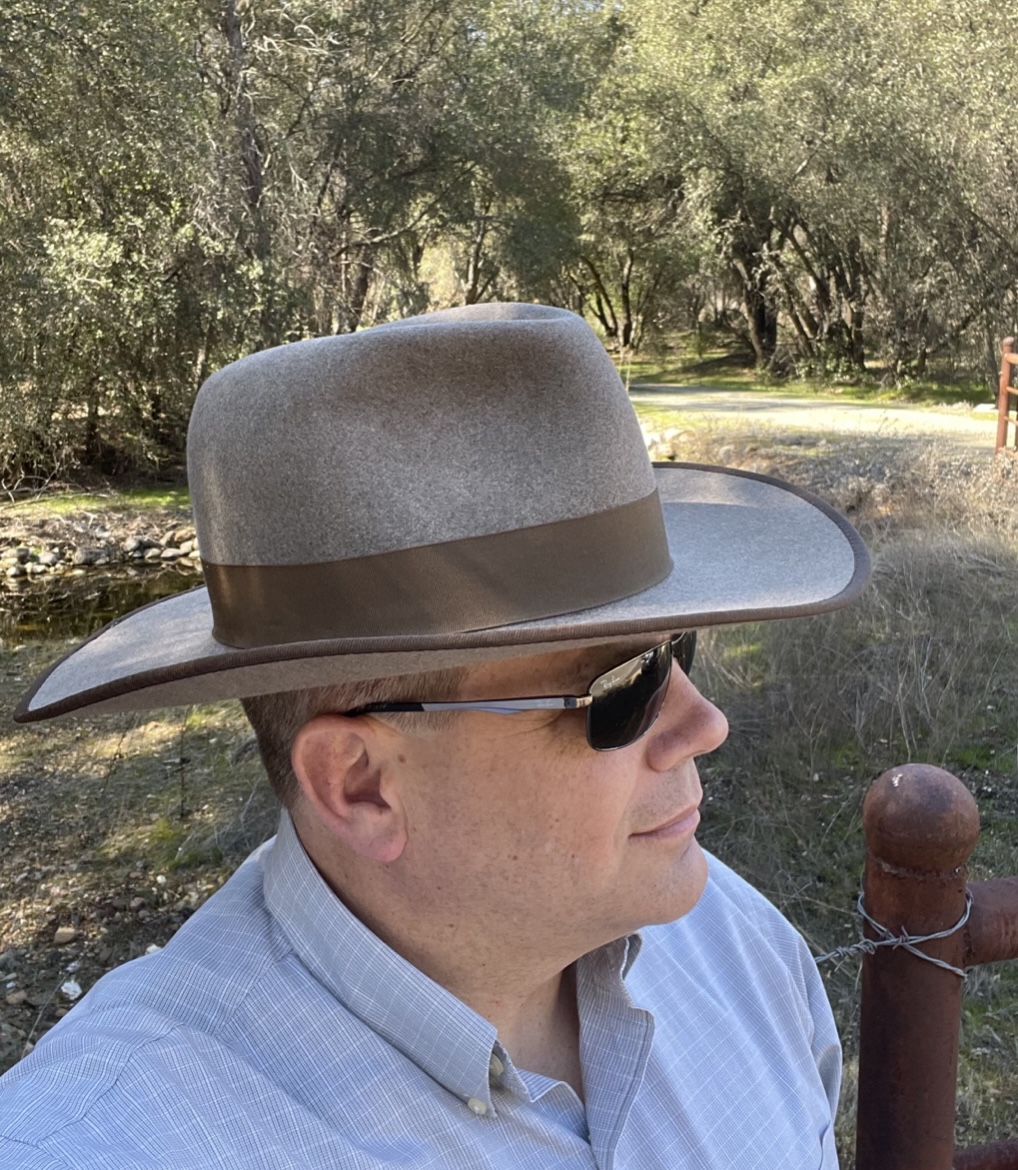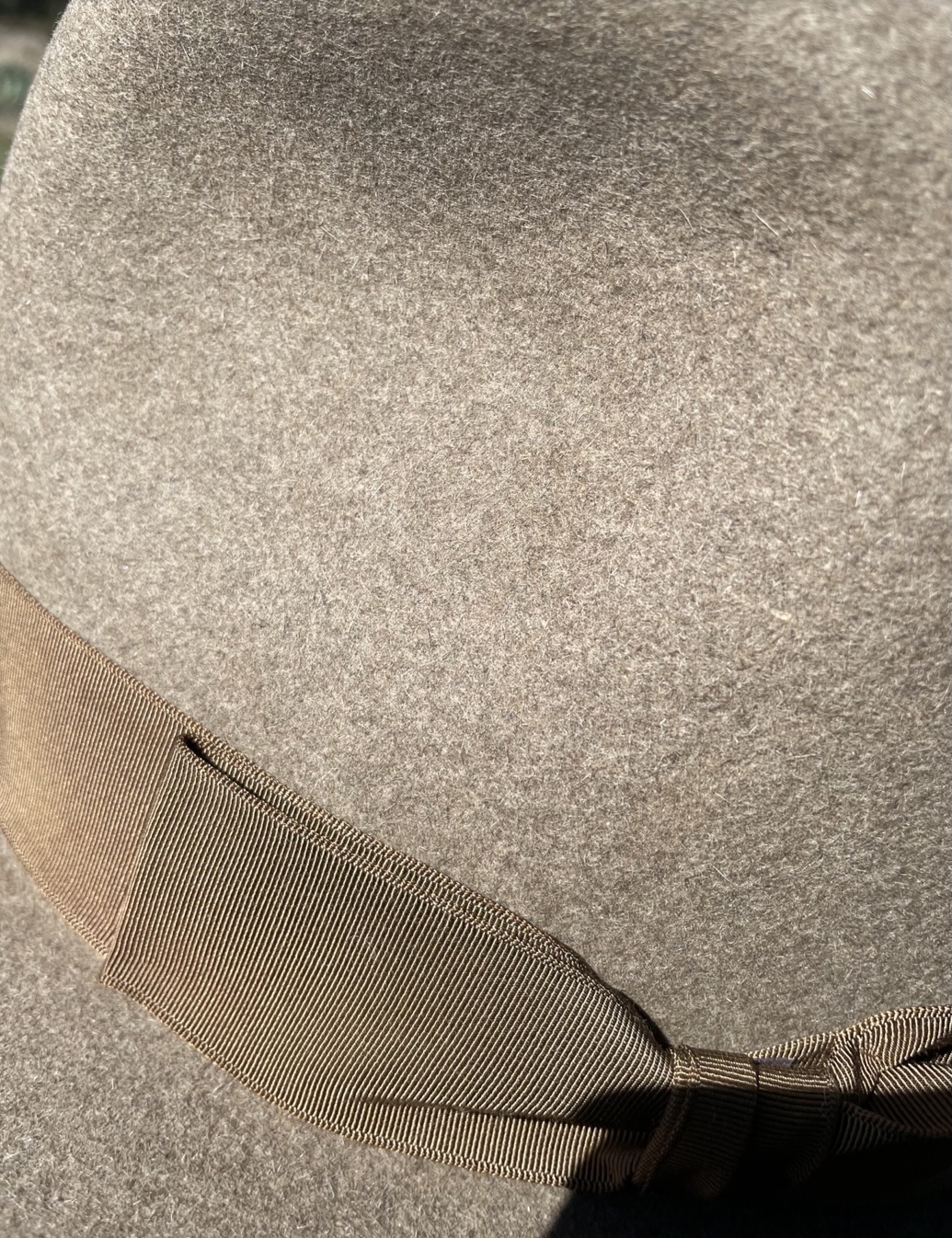 Last edited: