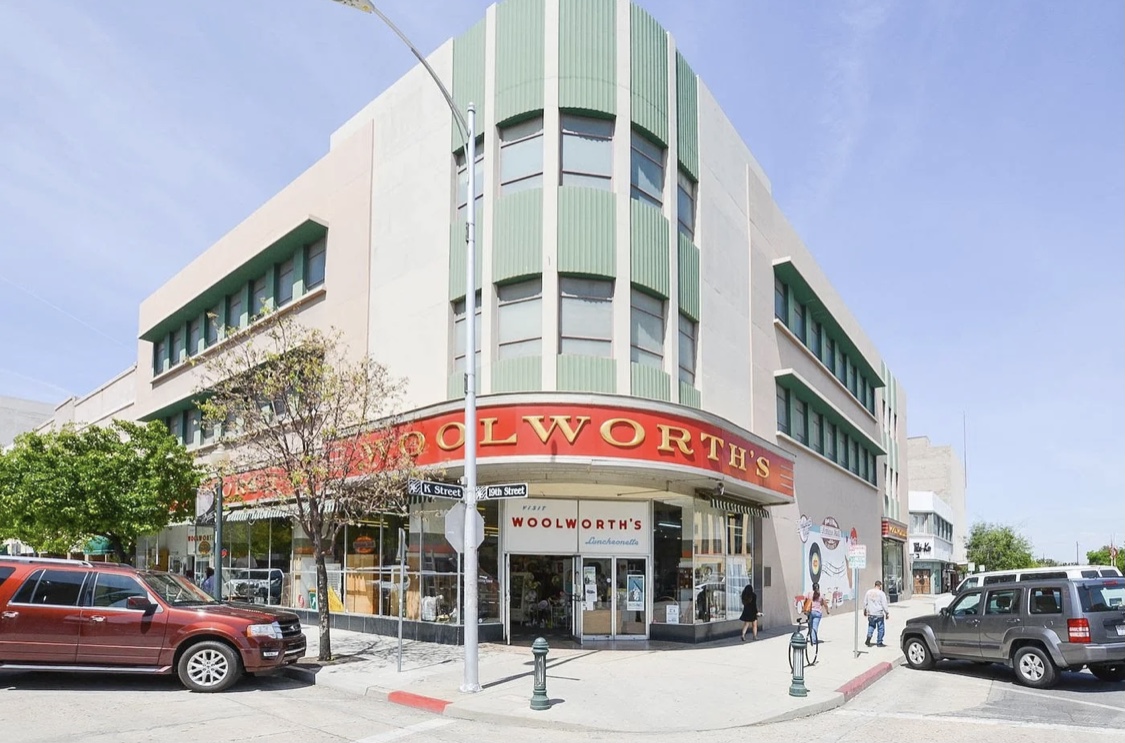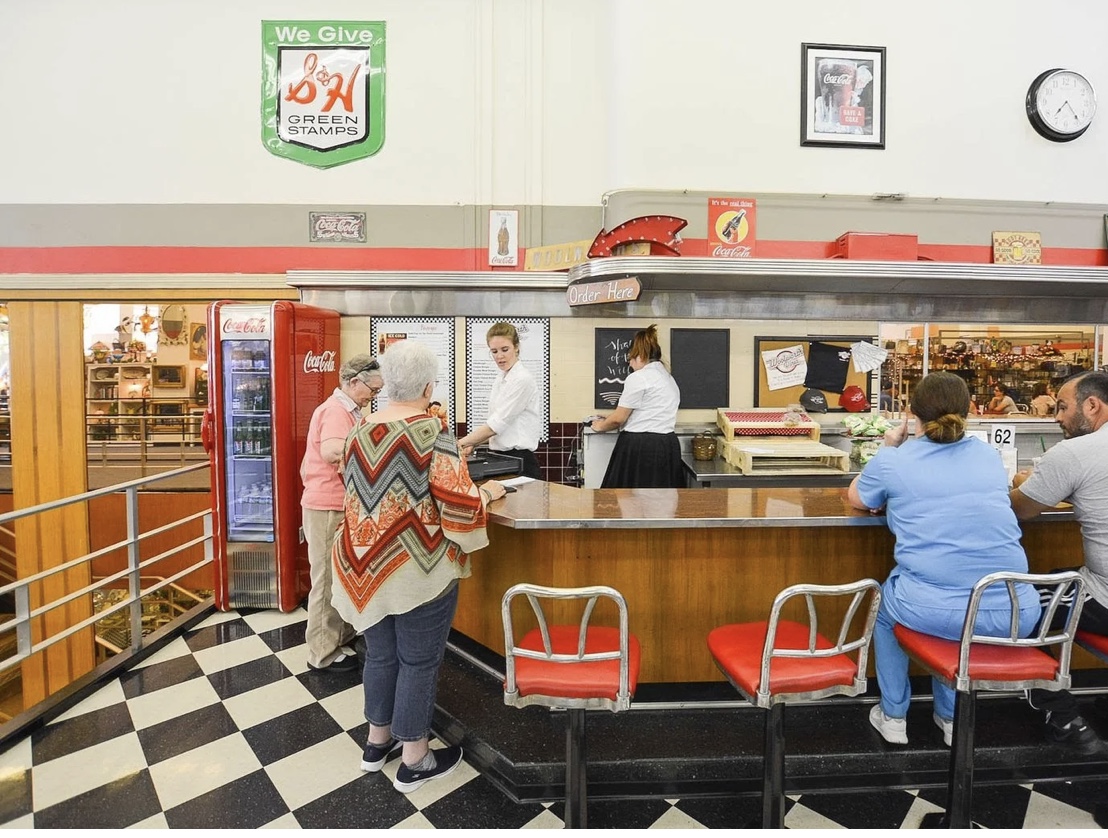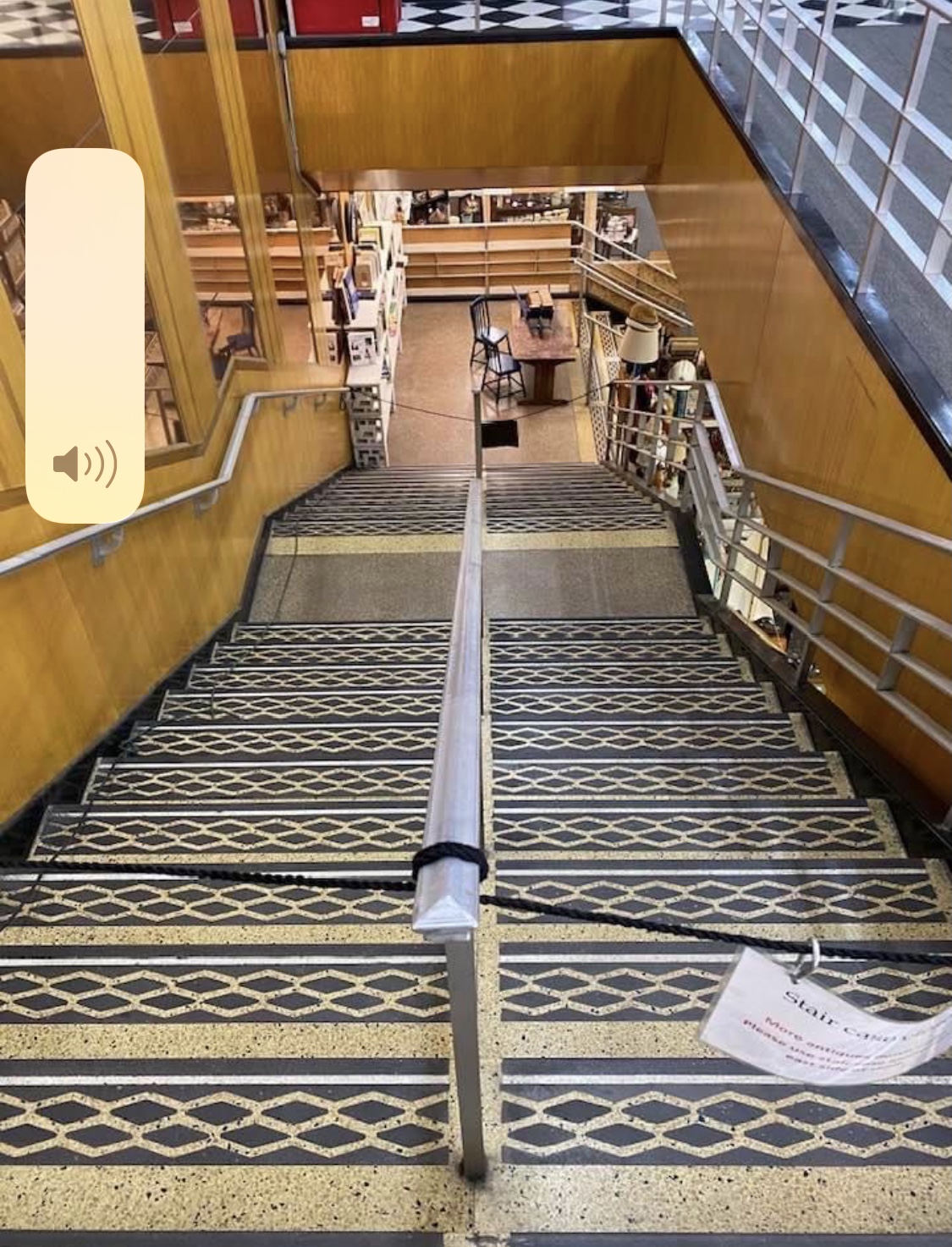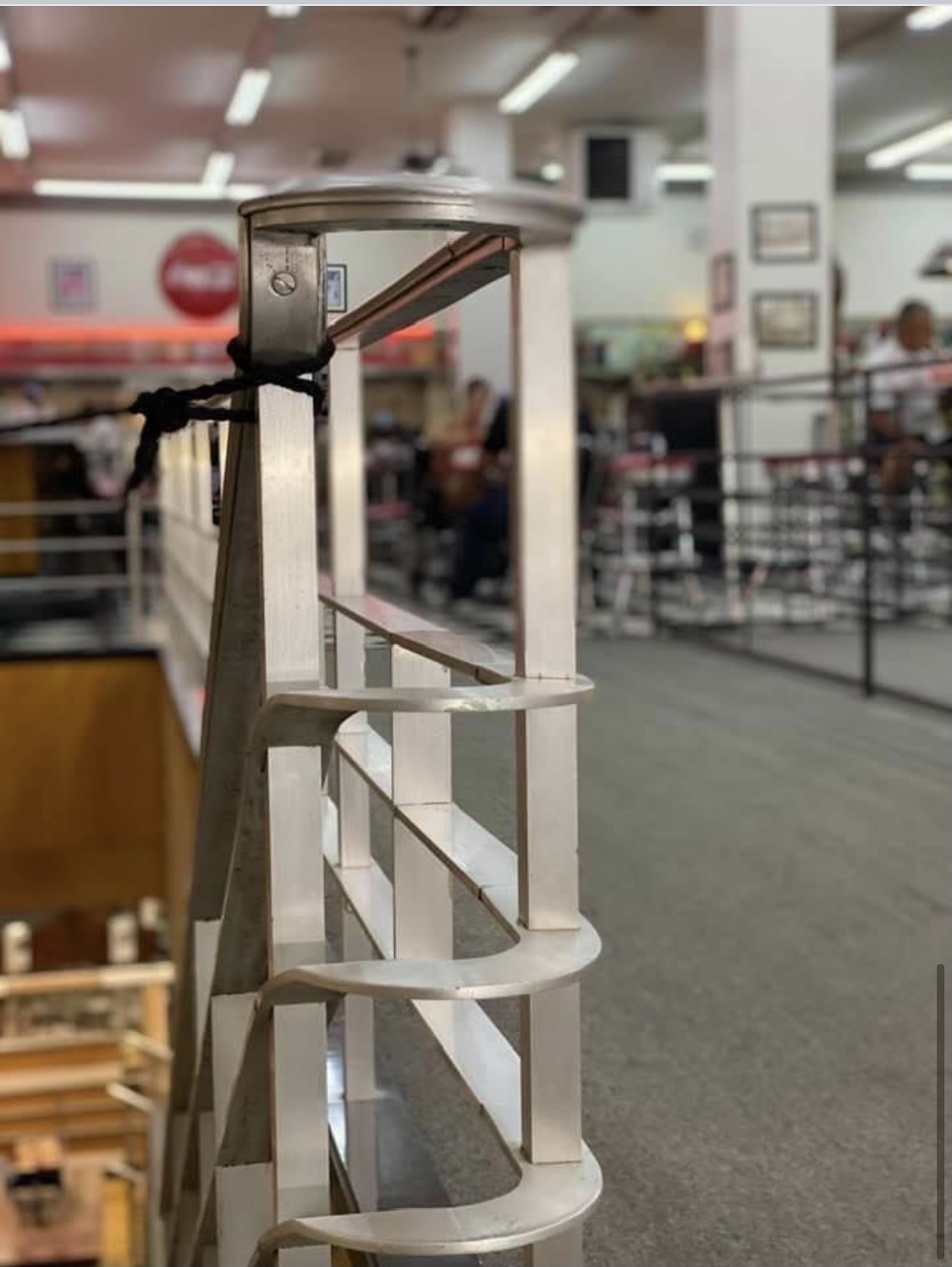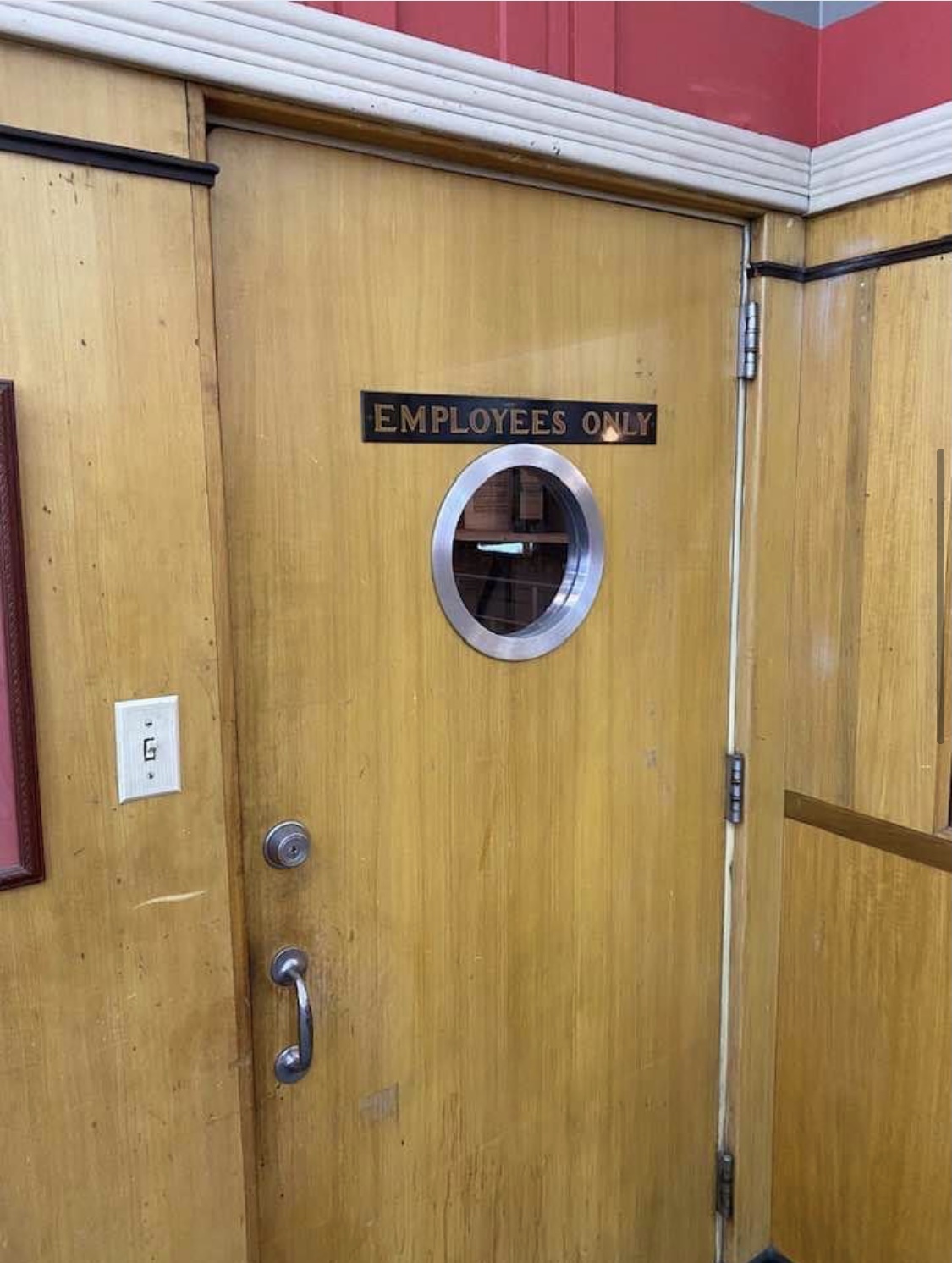 Anyone here been to the antique mall in what used to be a Woolworth's store in Bakersfield?
I haven't, but I'll make a point of it next time I get within a hundred miles.
It boasts its original lunch counter, still in operation, and still much as it was back in the day. Some call it '50s style, but it looks a little earlier than that to me — a bit closer to a streamline moderne look.
Photos lifted from other online forums.