Is there anymore information on Taste of Leather? This ad is from 1984.


Chips Motorcycle Jacket by Taubers of California

What does a 1984 Taubers Chip jacket look like? I've got to figure this out, re-calculate, re-imagine.
This ad opens up whole new worlds of possibility! I always assumed that the Castro/Folsom leather shops like Taste of Leather and Image Leather made their own jackets or got them from Johnson Leathers in SF. Some jackets have a secondary tag that looks like JL's tag, but some do not. Taubers as another potential supplier of jackets is really interesting! This is a jacket I found on the SF peninsula that might match up with the specs for this ad.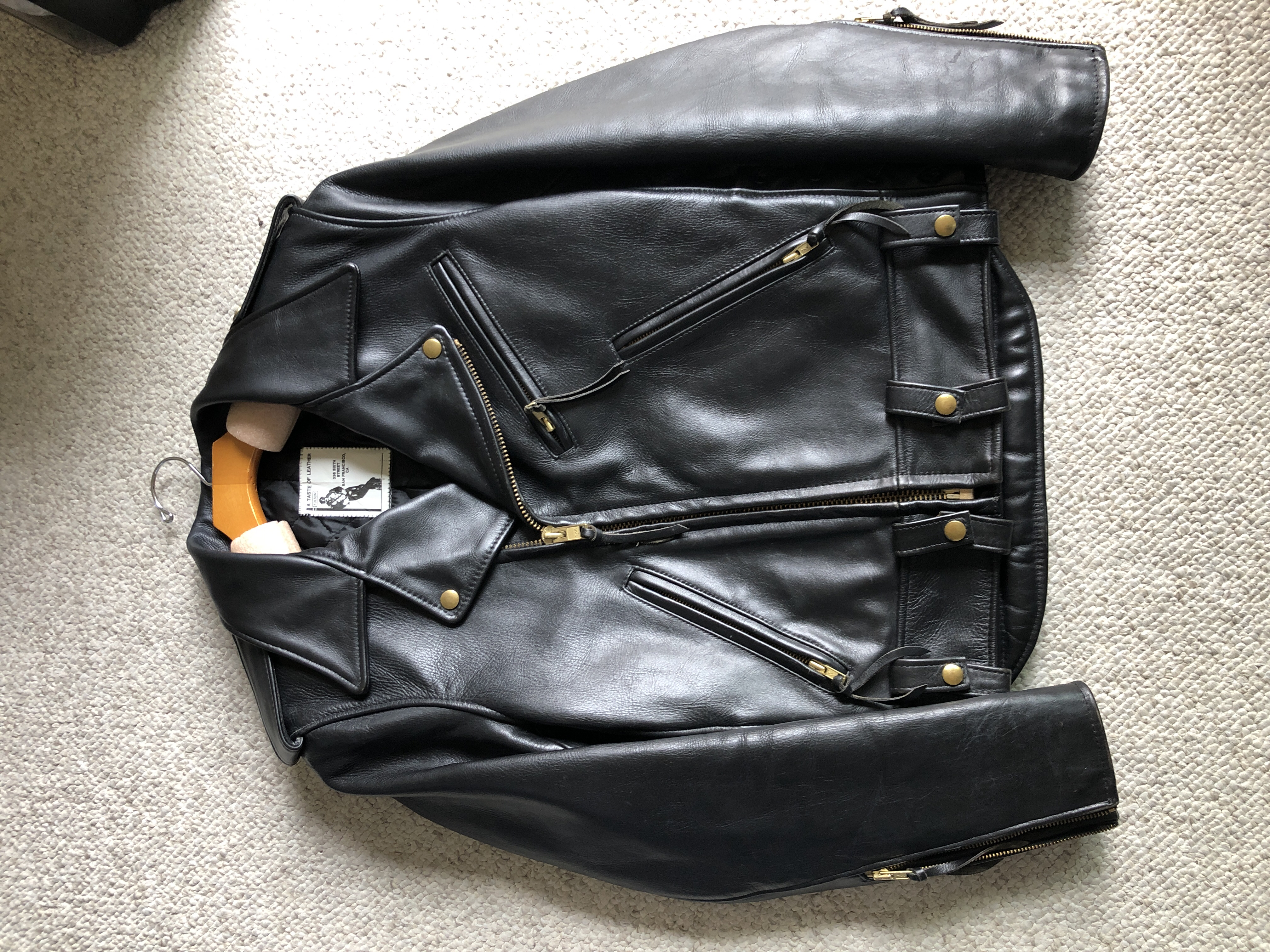 The address in the tag matches up with the address on the ad. The tag was coming loose from the jacket, so I had to remove it so I would not lose it.
I will try to do a more detailed comparison between the specs in the ad and this jacket.