I haven't seen much information or many of these posted over the years. I suppose the style is a bit polarizing in that you either love or hate it. My boredom with leather jackets is at an apex and I love a good wool Halfbelt, so I took the plunge. Finding a vintage original in my size is, for all intents and purposes, impossible. Despite their popularity "back in the day" it seems few survived and fewer still in my size range.
Aero did a wonderful job is sourcing this wool. It's thick and rough. I'd describe it as almost like burlap in texture. Hard to capture this in a pic. It's a stout wool and it's firm to the touch.
The leather bits are green Kelpie, which appears black but you can see the mossy undertones on the zipper pull. Makes me think using the rough out side of this leather for one of these would be cool. I look forward to those greens/browns making it to the surface.
I selected a universal brass main zip, lined the body in black corduroy, drill in sleeves and had a standard w/storm cuff config at the sleeve end. The sleeves are roomier than I'd imagined and if I had it to do over again, I would've gone corduroy throughout the entire jacket. I also ditched the leather sleeves and collar and opted for more wool.
Fit feels very much like a 50's HB, though I requested a shorter back with a 1.5" front drop. I finally figured out how to spec the right length of an Aero…only took 10 years
The split seam back is actually far more functional than I would have guessed. Really helps with forward reach. The taper from the pits to the HB also feels more severe. I love the fit.
Overall I'm delighted with it. Aero punched this out super quickly after a few communication delays. In fact, once all was confirmed, I had the jacket within two weeks! I'm really in love with it and suspect it will be a daily driver for the colder months here in Chicago.
Some pics: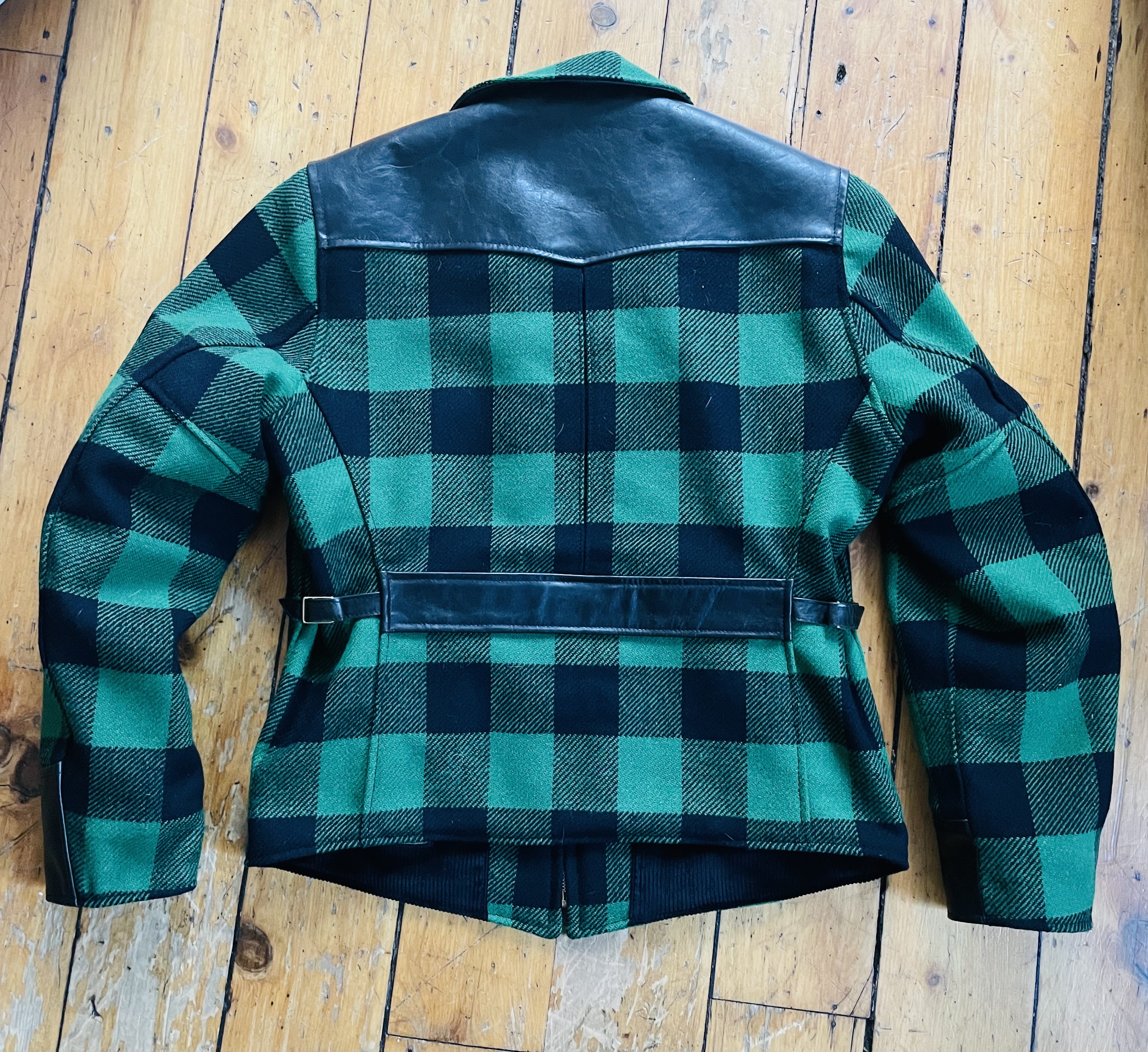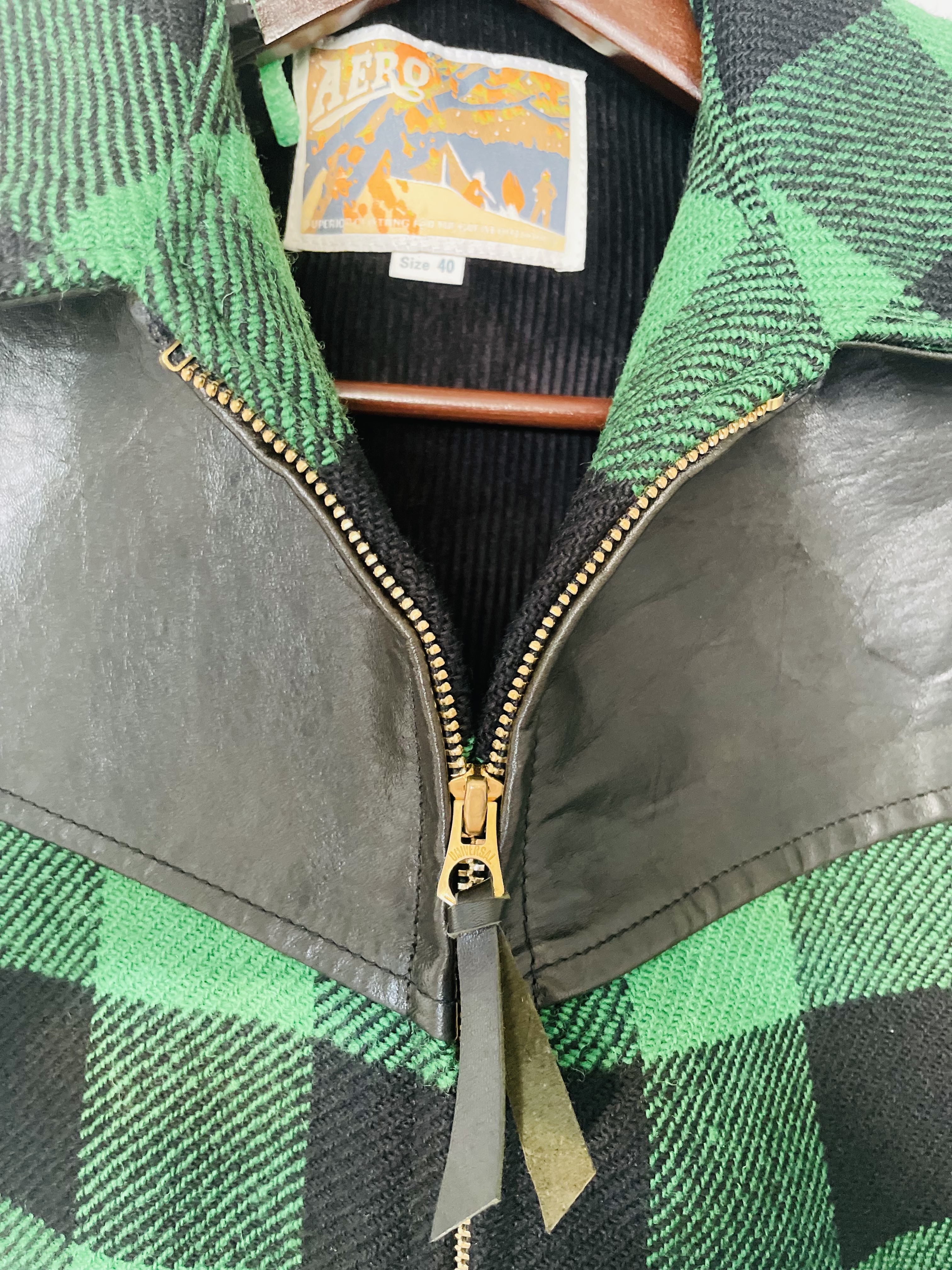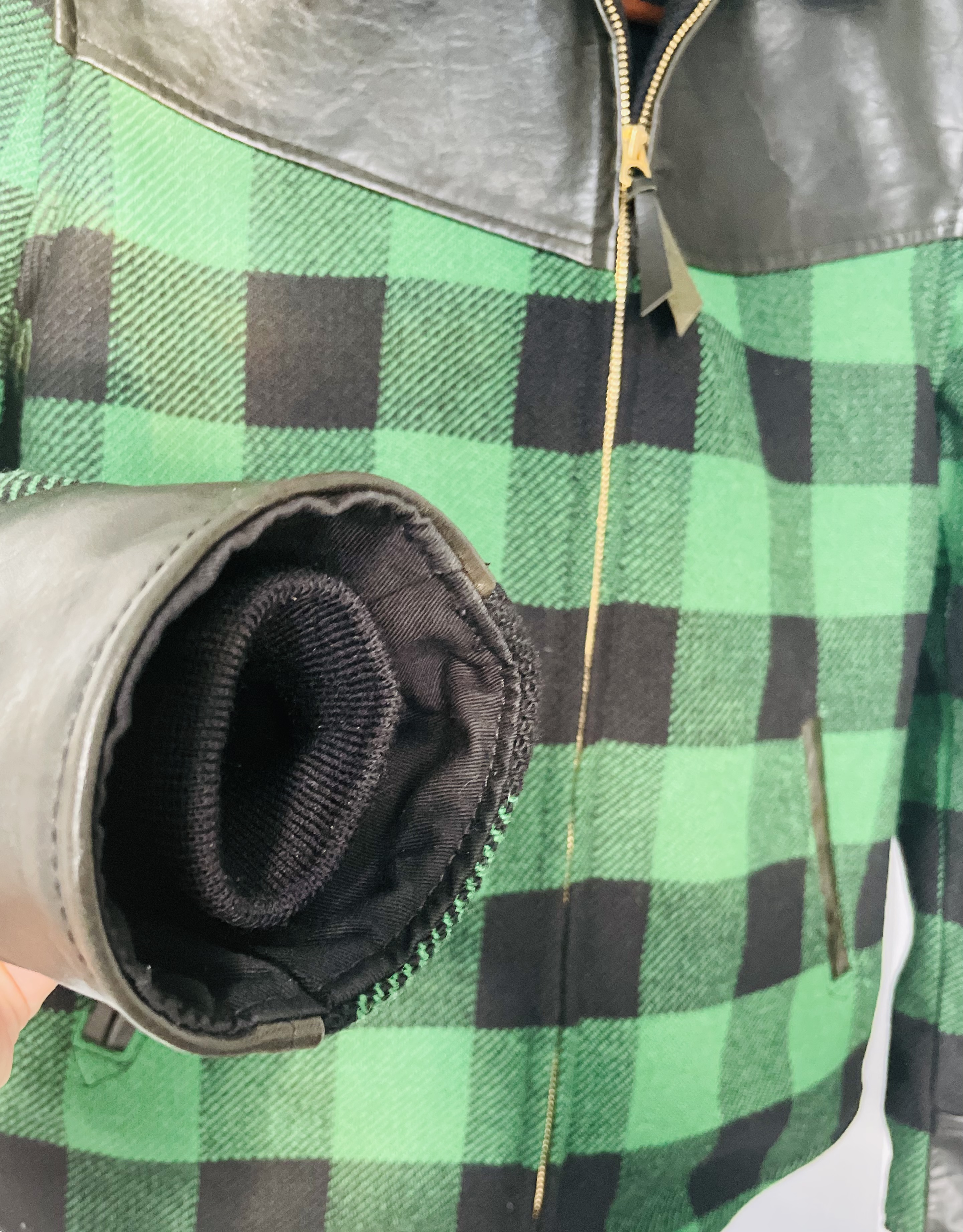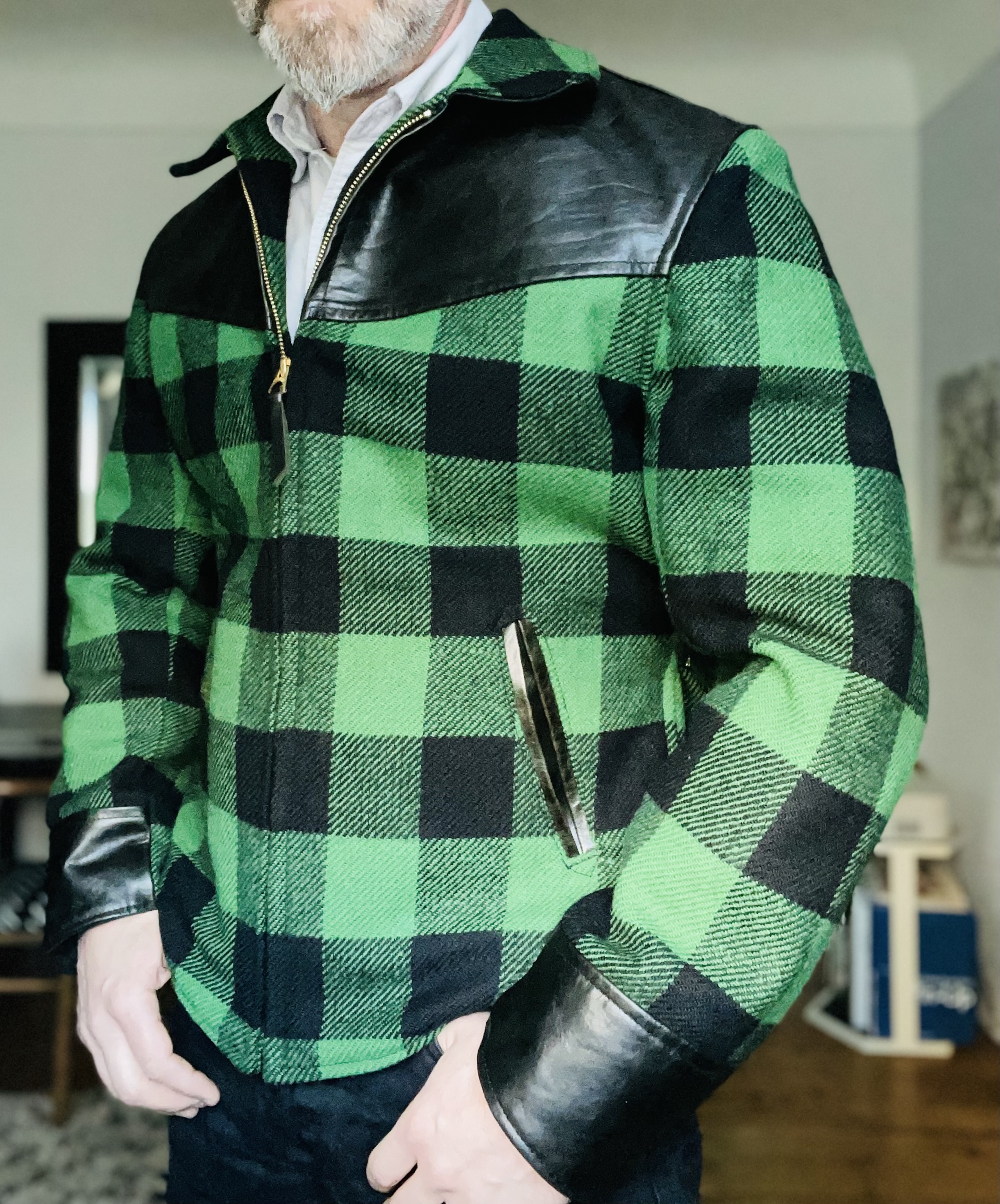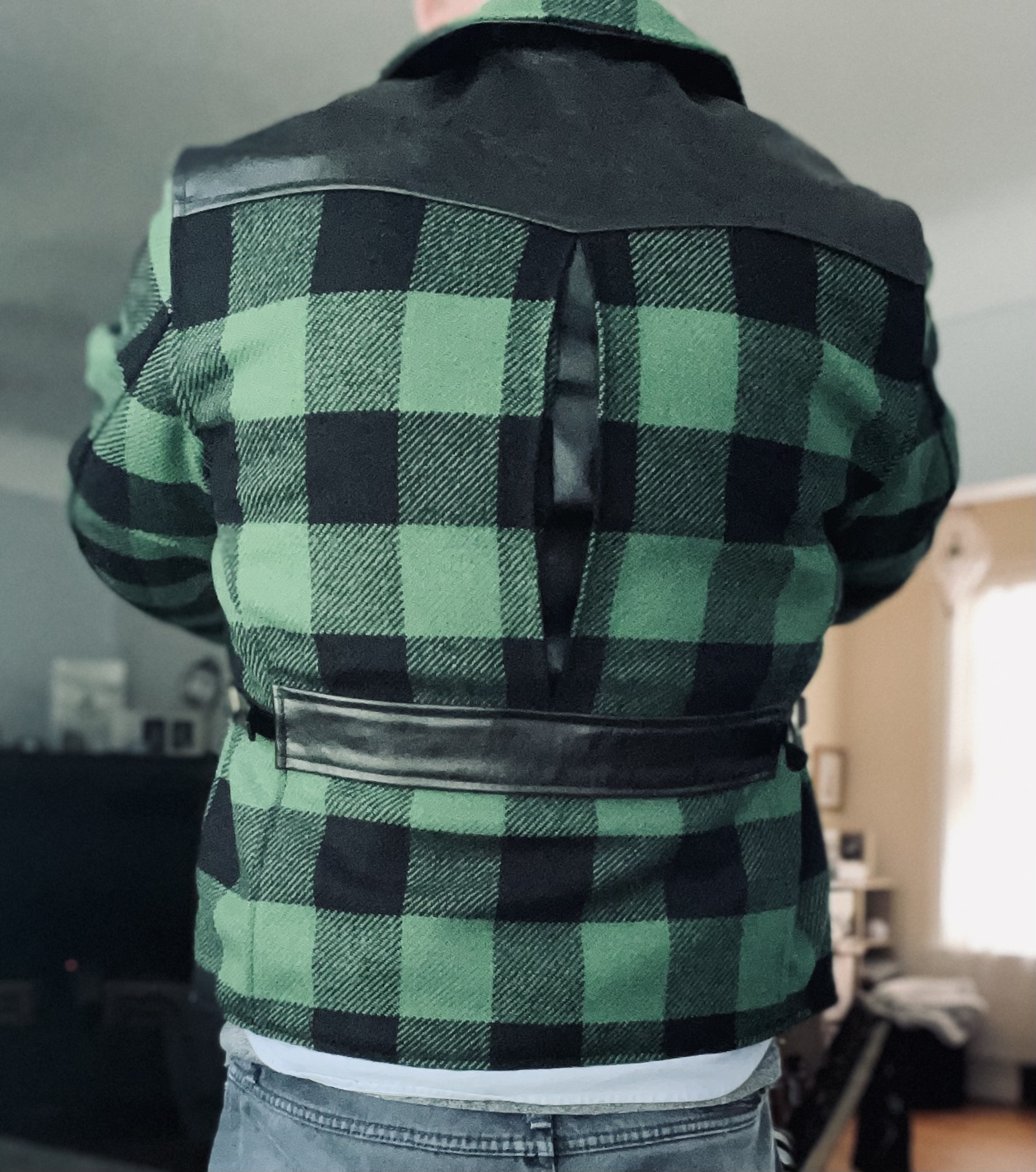 Now I just need to wait until November to wear it!