I rarely have time to try things on in store but this Friday I had an hour open so I strolled through arguably the black hole of my wallet in NYC, Standard & Strange. My mission: figure out if I could carry a grizzly style, and what size fits across a few models of types of jackets and brands.
The RMC J24 size 38 was perfect. Easy to zip with a t-shirt and linen shirt. i did notice how easily the white horsehide gets dirt marks. Just from customers trying on the neck area was a bit like chocolate chip ice cream. But holy smokes the horse hide was so soft i had to ask if it was naked cowhide. I am talking as soft as my waxy cowhide Schott 519.
The Attractions grizzly size 40 fit like it was tailored for me. I mean wow. The black is tea core and the shearling isnt white nor yellow. Its more of this chalky off white. Very unique. The shearling isnt super baby butt soft but not coarse either.
I really wanted to love the Y2. The size 40 was a bit loose on the shoulders. Sleeves a hair too long. But they didnt have a 38 to try in NYC.
I am seriously considering a Grizzly style jacket from Attractions or Double Helix. But the RMC J24 is also very unique and I feel like I could pull off either with my wardrobe.
Please vote on your fav and share your opinion. I am in process of selling a ton of coats and trying to have a few cornerstone pieces without duplication. Ie. No Y2 Sumi dye because from 20 feet away it looks like my Schott 519.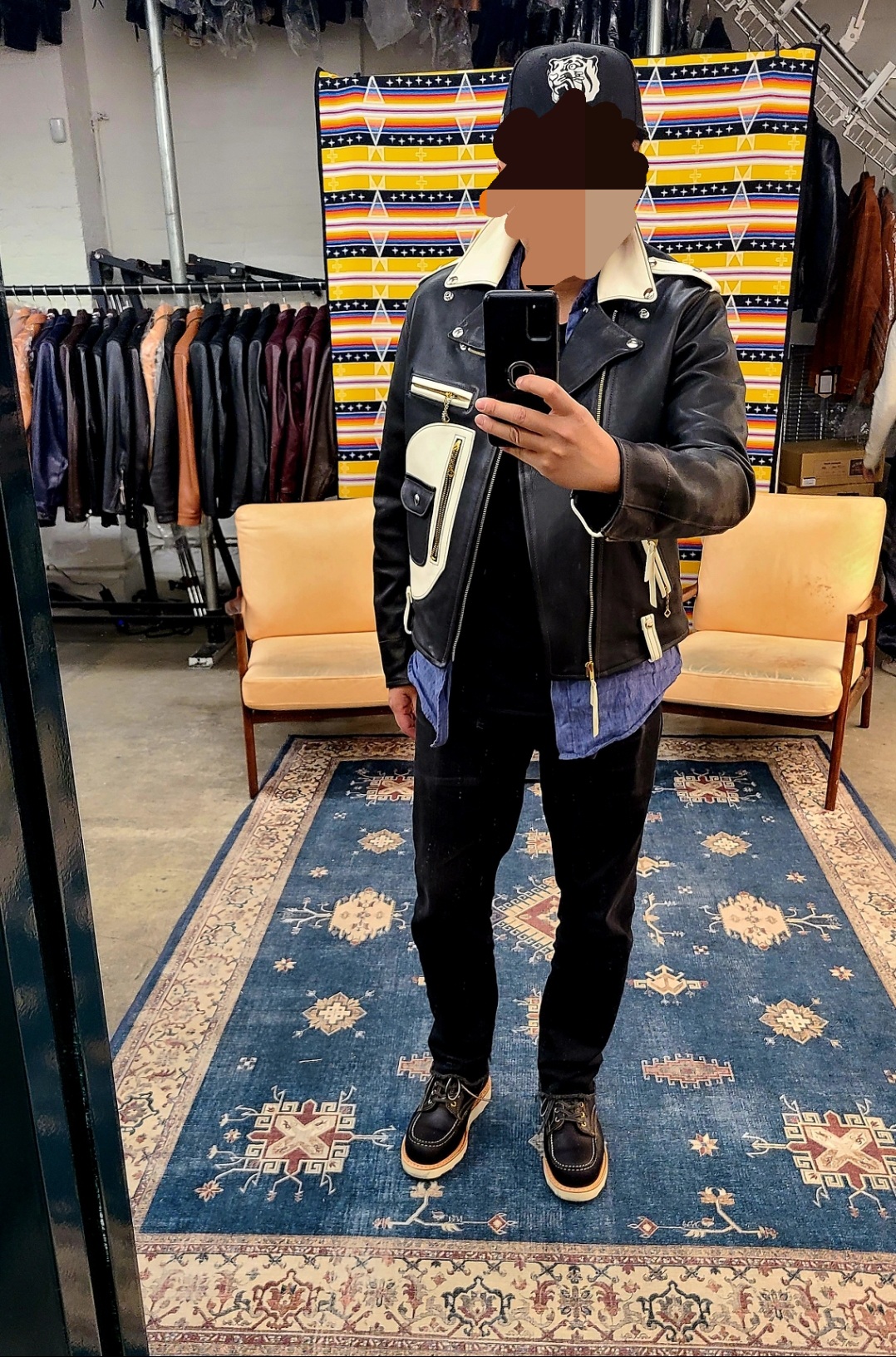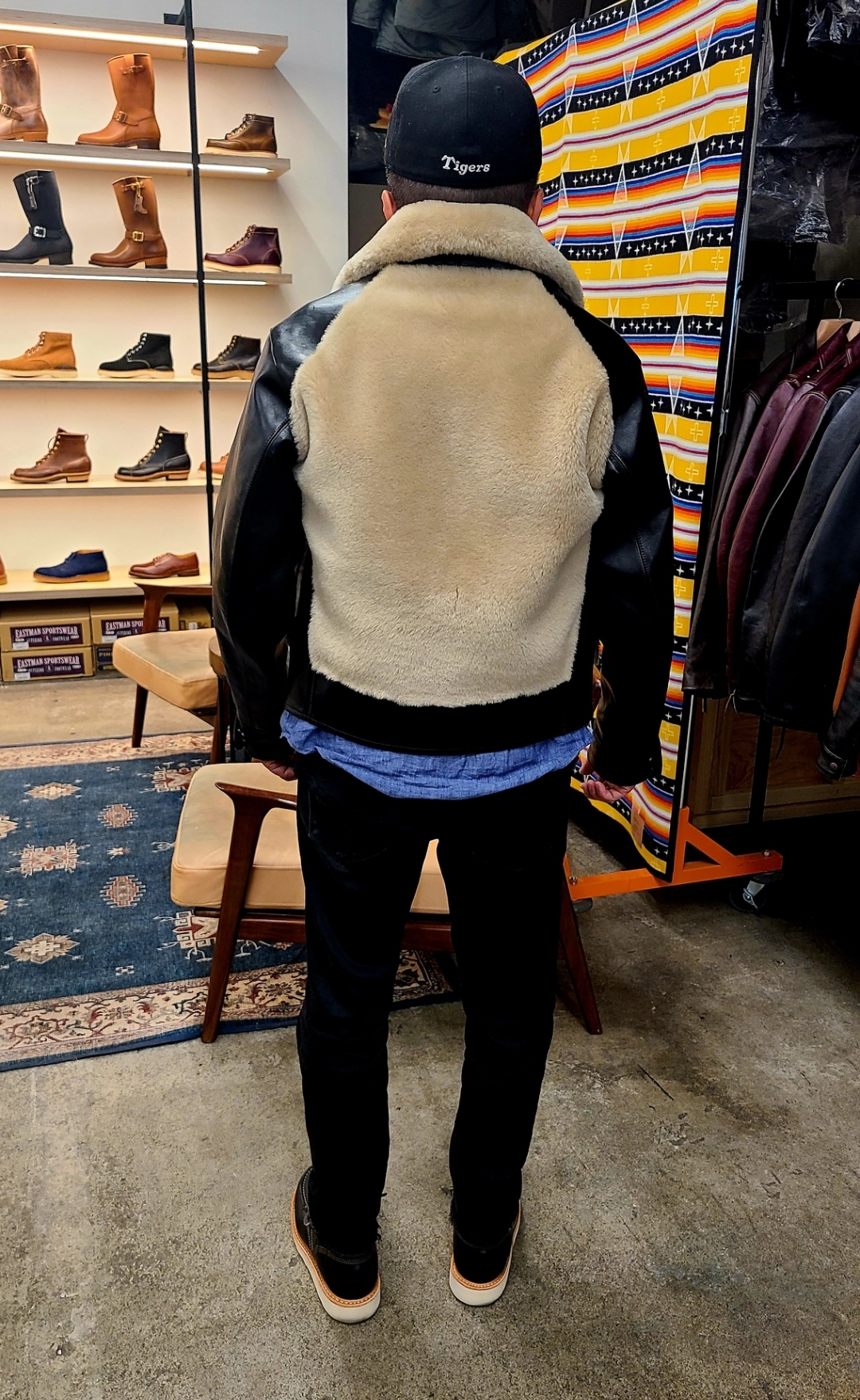 Last edited: