Hey, everyone
I'm here again on my quest for fit feedbacks. This time, I gathered what I learnt from my last fiasco in the shape of a fake Highwayman, and searched here in the forum for something in similar measurements and style. At that point, I decided I wanted a Premier Highwayman, but saw this one here and decided it was a good alternative. I'm really glad I did!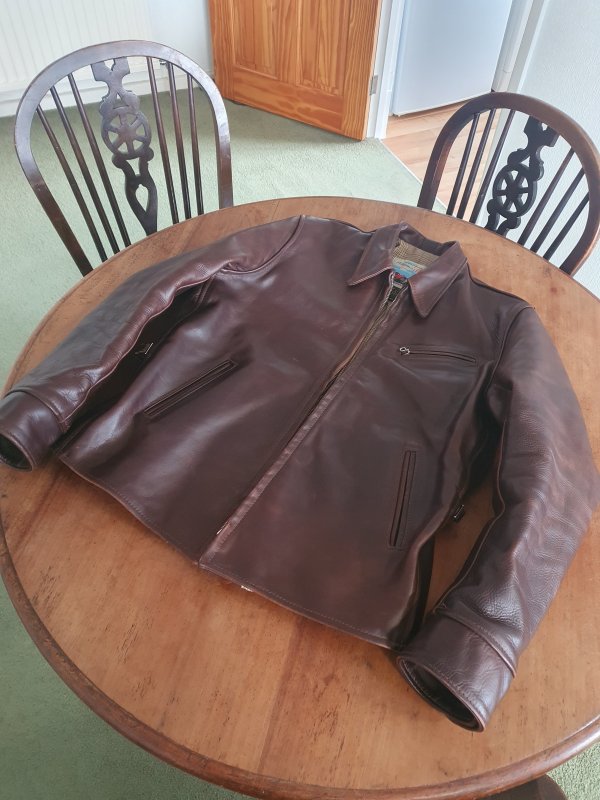 Great jacket, overall. Nice CXL steerhide, already broken in, with Lochcarron lightweight wool lining on the body and what I assume to be cotton twill on the arms. This one was made for Thurston Bros, and has (what I believe to be) a custom August collar. Gives it a Premier 1930s HB look to it. Also has a diamond pull on the chest pocket.
This one is a size 42 with the following measurements:
Pit to pit: 22.5 in (57.5 cm)
Shoulder: 17.74 in (45 cm)
Hem: 21.75 in (55 cm)
Sleeves: 26 in (66 cm)
Back: 25.75 in (65.5 cm)
Front drop: 2 in (5 cm)
So here are the fit pics: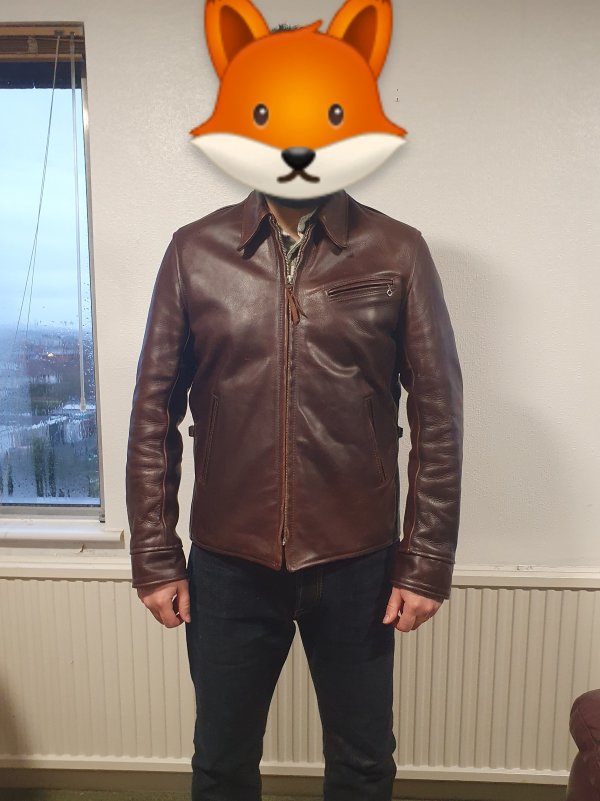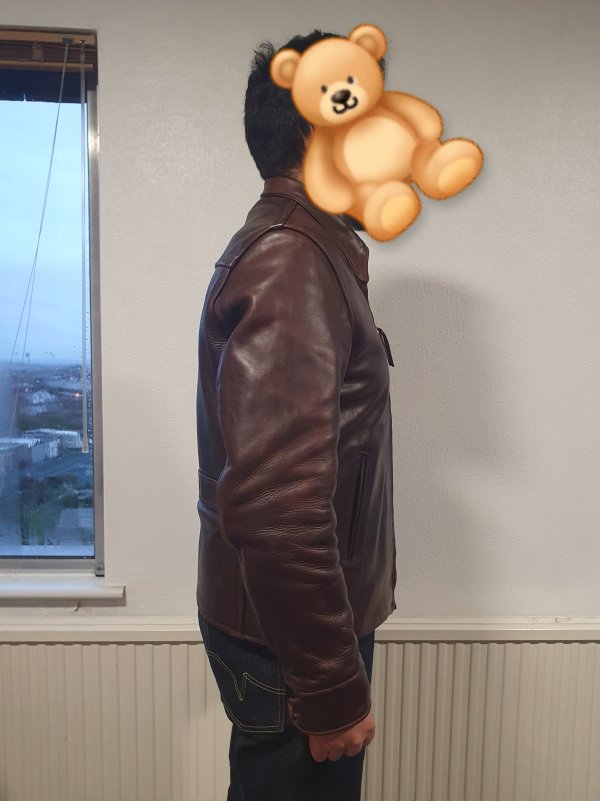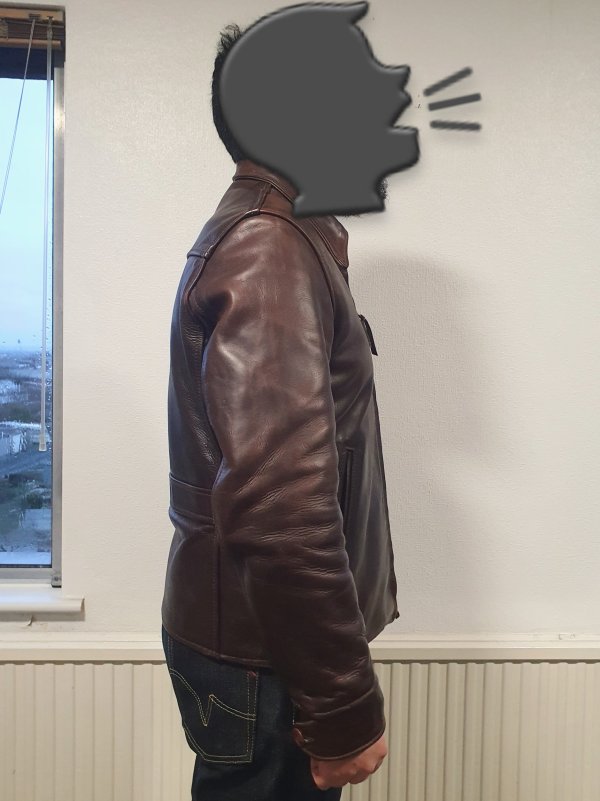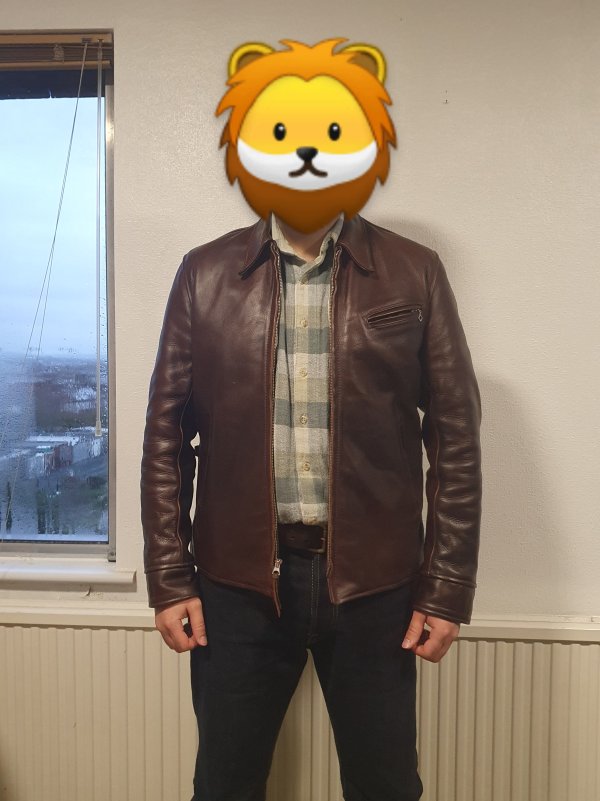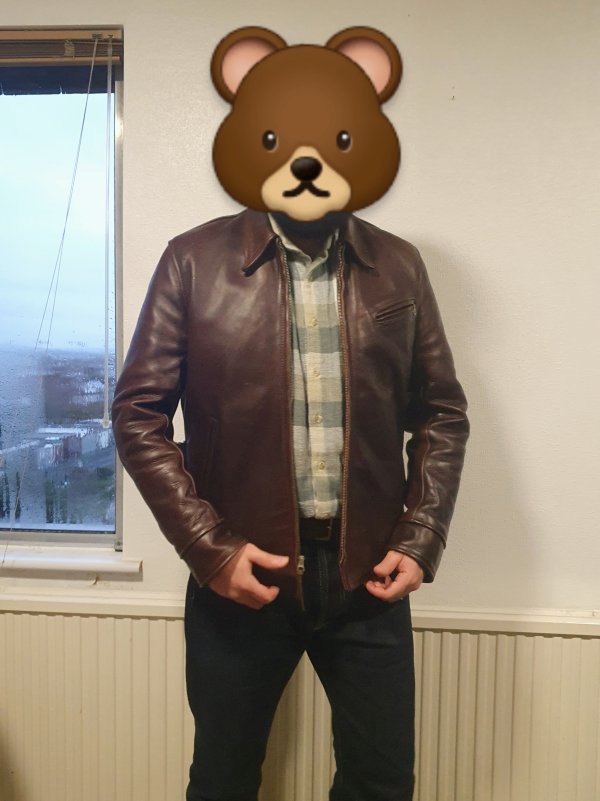 I really like how this one fits, the shoulder feels just right, and I have plenty of space on chest area so I can move freely. I feel the sleeves are about 1 in too long, while the upper arm is a little too baloon-y.
What are your opinions? For real, give me your feedback! I wanna learn!
Thanks folks!