Had an idea to create a Highwayman & Zip Sleeve Highwayman database here. Really a repository so that folks looking to buy one have an archive for many questions to possibly be answered. We can certainly do this for other makes & models too.
Open to any discussion, question and Photos please of your jackets! Fit Photos also welcome. Premier, Standard, Vintage, New, you name it!
History of the jacket
Modification you have or are considering
Sizing questions
Comparisons in size and fit to similar/dissimilar jackets
Linings
Leather used
Collar modifications
Zippers
Storm Cuffs
Dreams - what you would do different the next time?
How it works
How it does not work
????
I'll start the ball rolling with a short intro into my Highwayman journey. I tried on several back in 2013 in Seattle at Thurston Brothers' shop. I really liked them but found the pricing a bit much. I was fully intent on saving up and buying one the next year from them. Long story short, I did not buy a Highwayman until 2017, I just could not get the fit down.
Finally tried out a zip-sleeve model, and after a few iterations, I have come full circle on this jacket. I really thought I would never find it to fit me, but it's so simple of a jacket, that I really wanted to try.
Finally Tony's Zip-sleeve HWM in Blue FQHH sold me, and while it's a rather snug fit, I have loved breaking it in. This is a Size 44 in the Premier fit, which really makes a lot of difference in this jacket: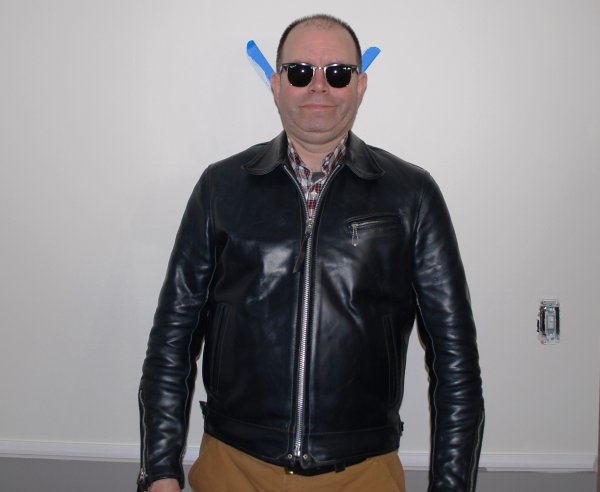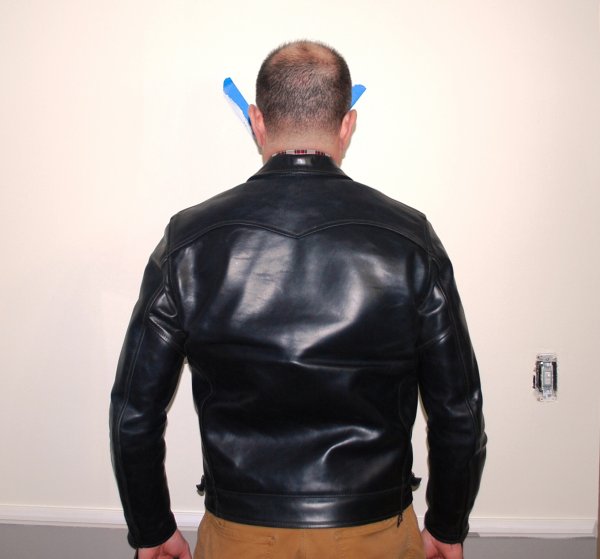 The Blue X on the wall was to trick my camera into focusing prior to me arriving in the shot using the self timer on a tripod. Since it's a blank white wall it could not focus in time otherwise.
Then I tried and ultimately decided against a Brown Steerhide HWM of the regular variety. It just did not go where I wanted it to be, if you will.
What did work next is the Black Size 42 in the Standard fit, more of a jacket to layer under, and that's pretty needed right now: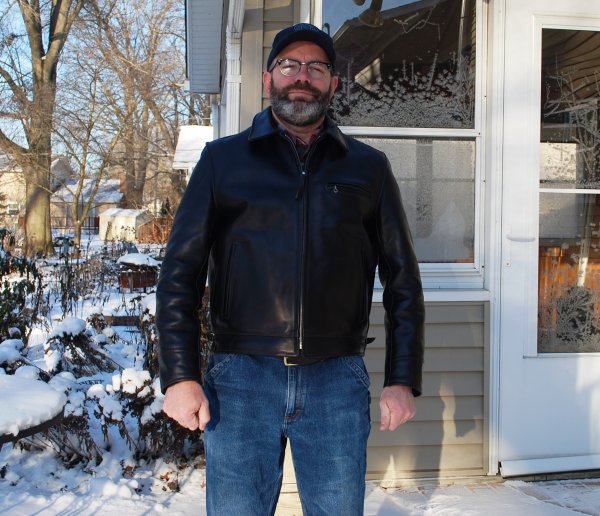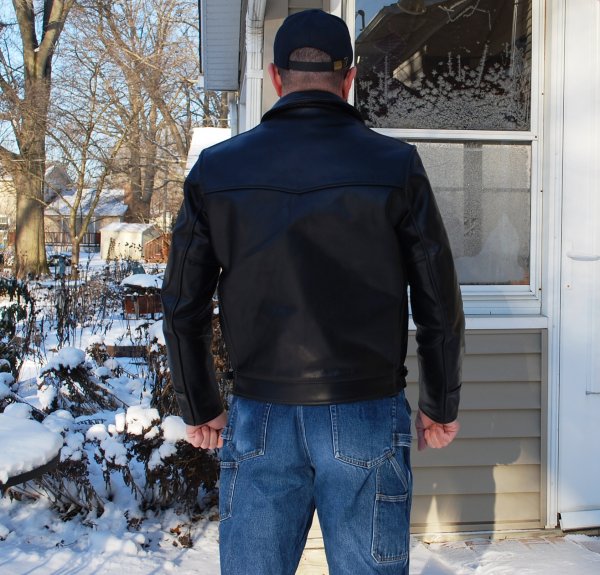 Finally a nine year old Steerhide Zip Sleeve HWM that I purchased here in the past few weekend. This jacket is not yet fully broken in. The brass hardware on black leather with red tartin lining are a neat combination. These photos do show, however that while a decent fit, the HWM is tricky to get "right." This is a tag size of 44.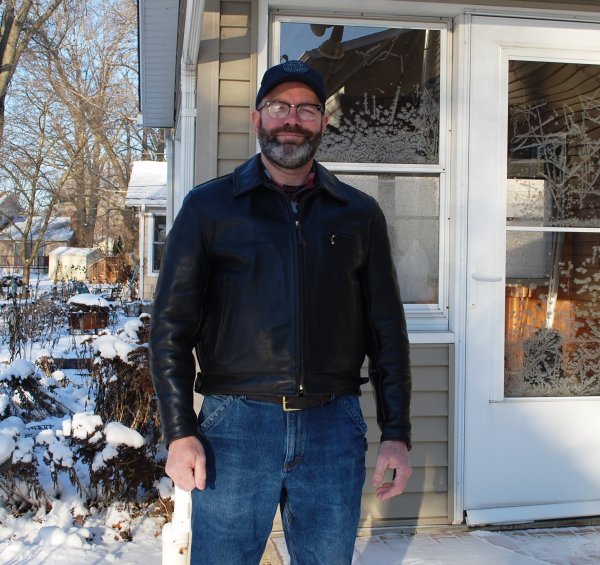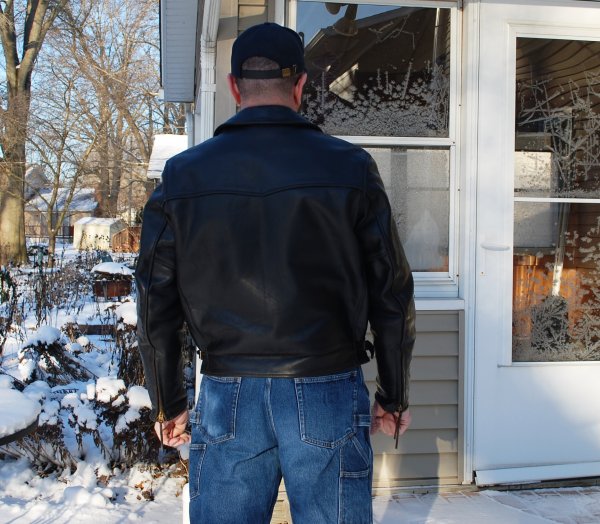 This jacket has an interesting feature I have not seen on a Highwayman prior. It has a throat latch that buttons over from Left to Right. My '30's Half-belt also has this feature. I have not used it much, but it's nice to know it's there. Anyone else have one of these?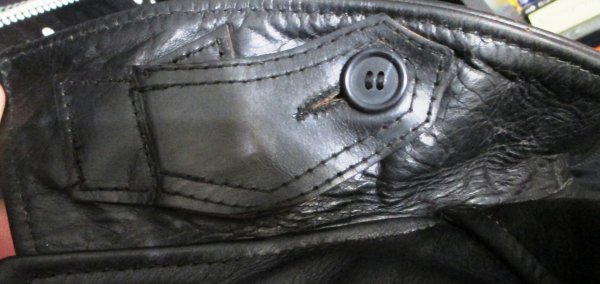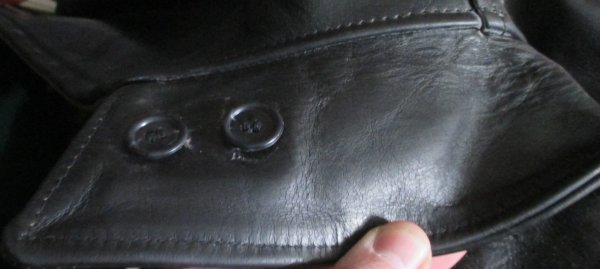 My overall advice if you are looking into a Highwayman is to try a few on before making the purchase decision. Getting measured at a suit shop would certainly help. Consider ahead of time what you are looking for (and not looking for) and try and nail the fit first.
Enjoy!
Last edited: