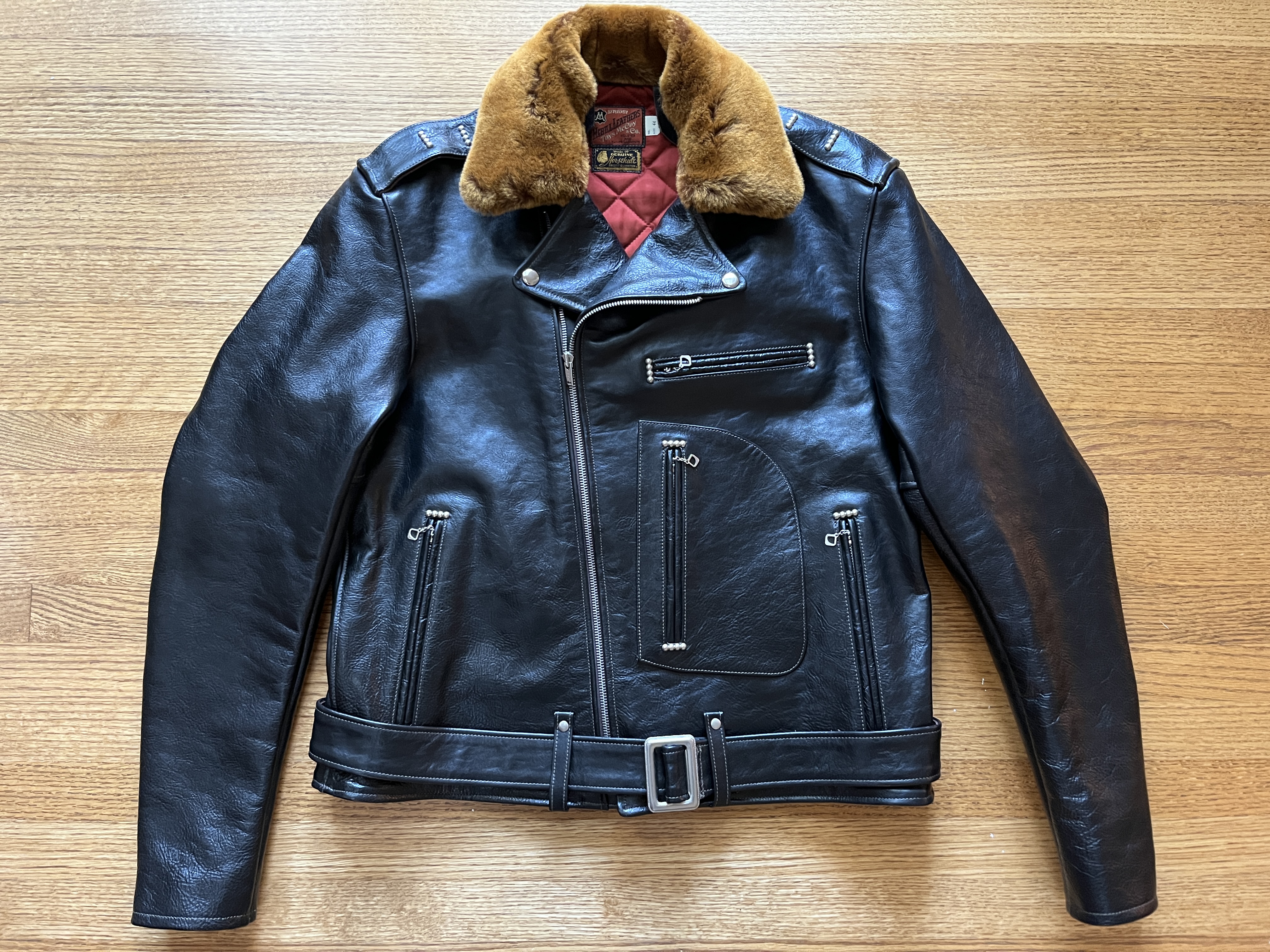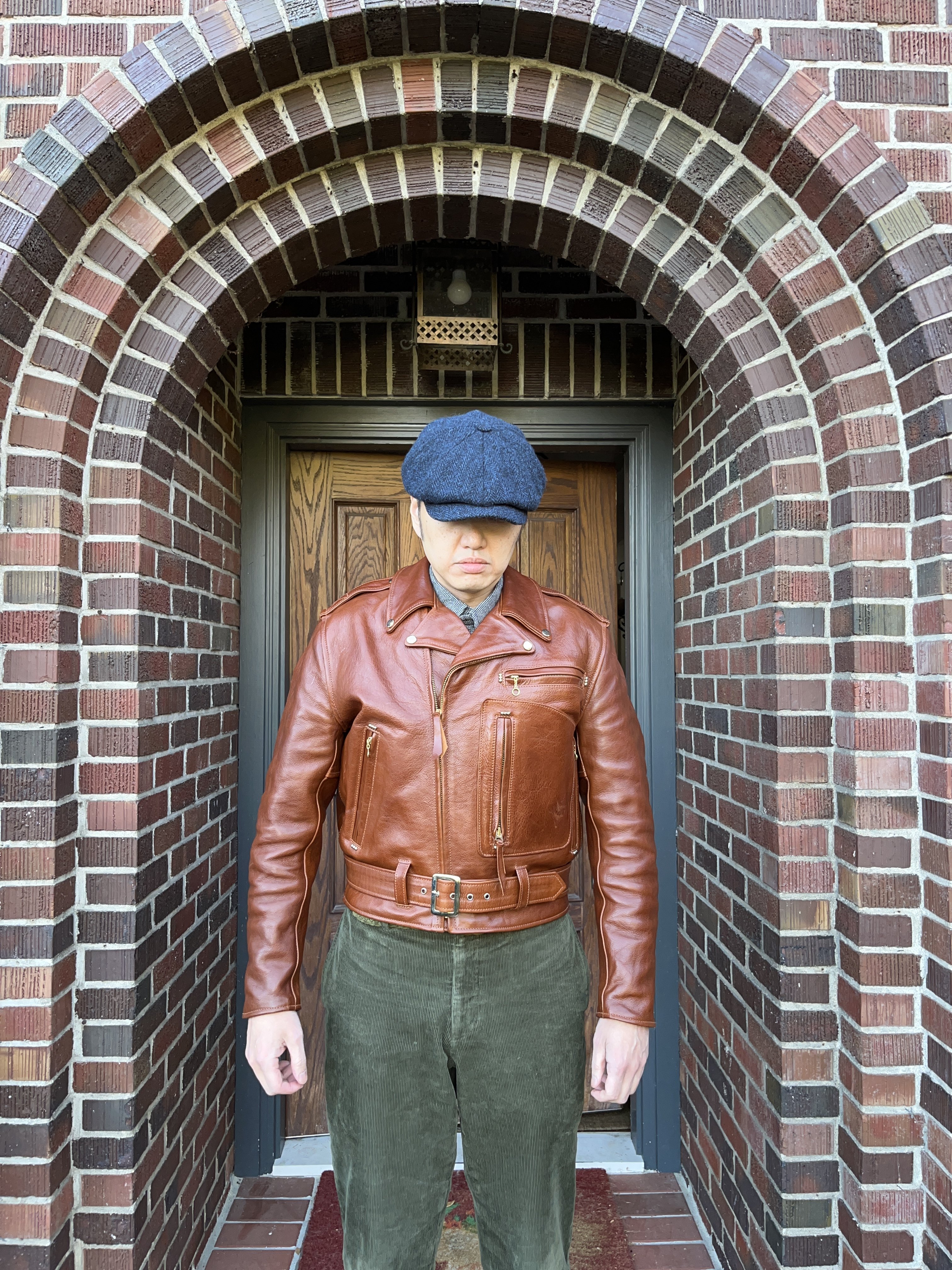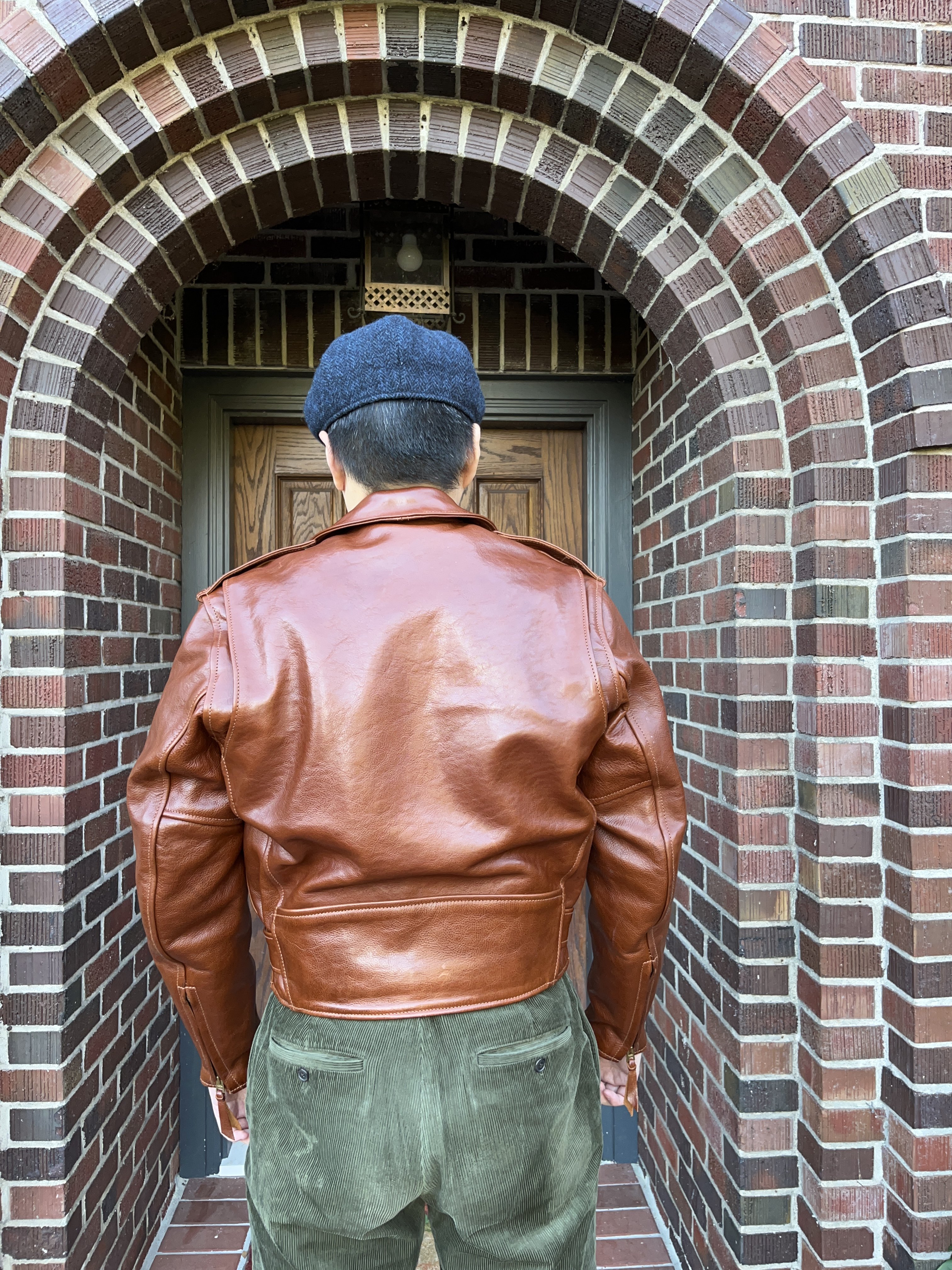 Now the "neck pic"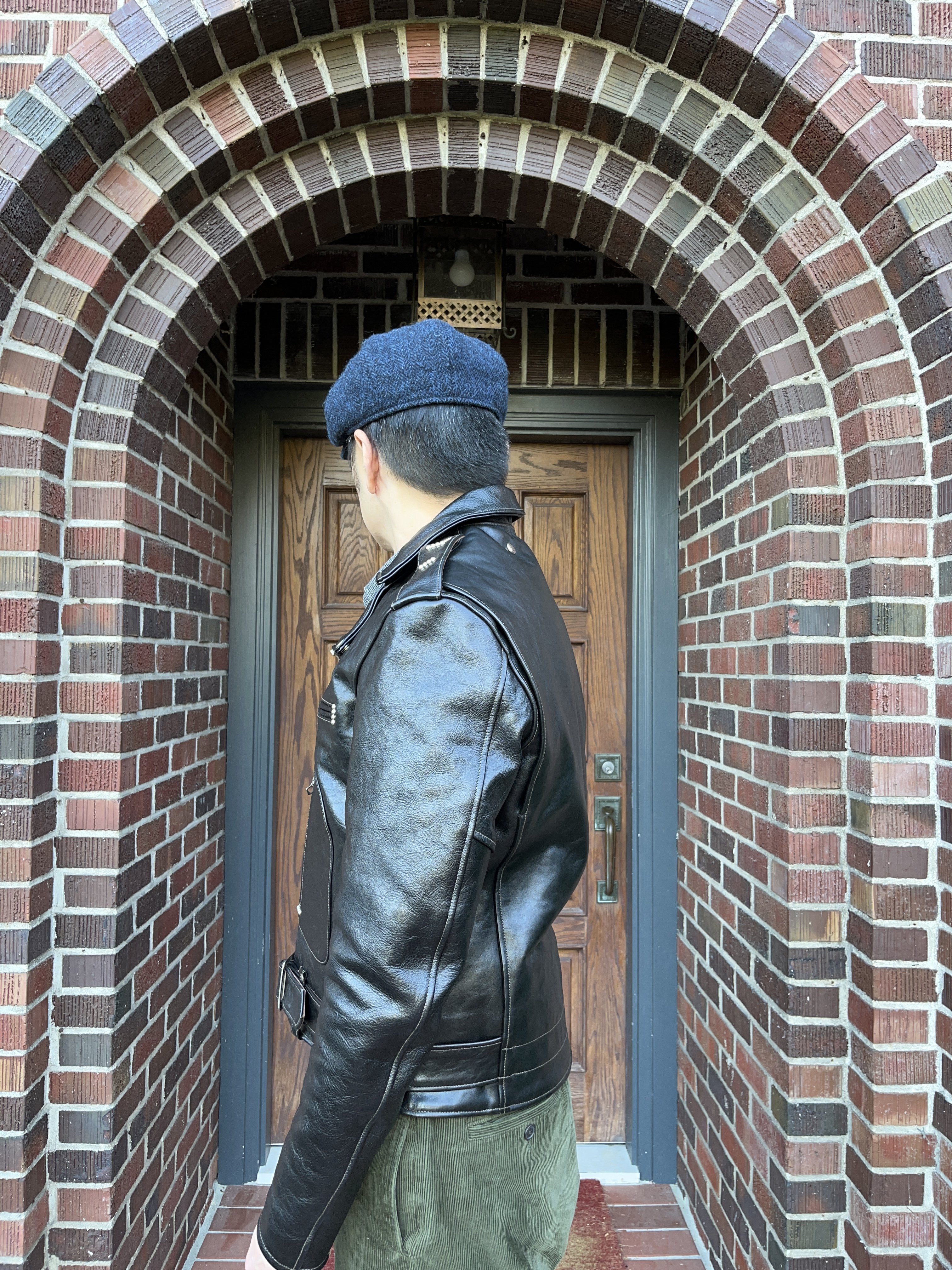 Couple productive opinions/experiences first:
1) Buying jackets directly from Japan is at least 1/3 less. My total landed cost for the TMJ was ¥226,902, so about USD 1,530. Expensive yes, but not over priced. This jacket was from their 2017 model year, NOS. A comparable J24L now is USD 2400. I could use the difference and get the Aero Elvis jacket, brand new, customized. Buying direct from Japan is no return and no exchange - This is the downside.
2) In comparison, there is a lot of value in Aero Badalassi jackets. A Lot. Especially for non UK residents.
Some critical opions now:
1) This Toys Mccoy jacket is made well, but not the best made from Japan. Every Rainbow Country jacket I have is on the next level when it comes craftsmanship. I wish more western retailers carry them.
2) The leather on the TM is Not very thick, thinner than most Vicenza but same stiffness. Shinki SF Horse, waxy pigment over teacore.
3) If I can go back in time and re-order the Aero I would have ordered the Elvis in the "Ridley" cut. This is just my personal preference. It's very hard to tell what the Aero jackets actually looks like without buying them. The Ridley/Hooche slim straight cut is easier to live with on a daily basis than the cropped boxy tapered cut. The Japanese jackets are easier to figure out. They are quite modern cutting. Slim straight, some with a curve in the waist most are just straight.
This all I've got now. One last thing to contribute is that used Japanese jackets on Yahoo Auction can be a great deal. I've gotten some big brand name ones for less than what I paid for an used Aero on Ebay.