I was very reluctant to post anything negative about makers before communicating with them but it is getting very frustrating to talk to them.
I received two custom jackets from them on 9/26, the brown one is HB Deluxe 40 and Highwayman 38. After opening the box, I noticed there is a big scar on the brown one and a small cut on the black one. The fit of the brown one is also off because the hem is too big at 22 inches and the sleeve is too short from my spec.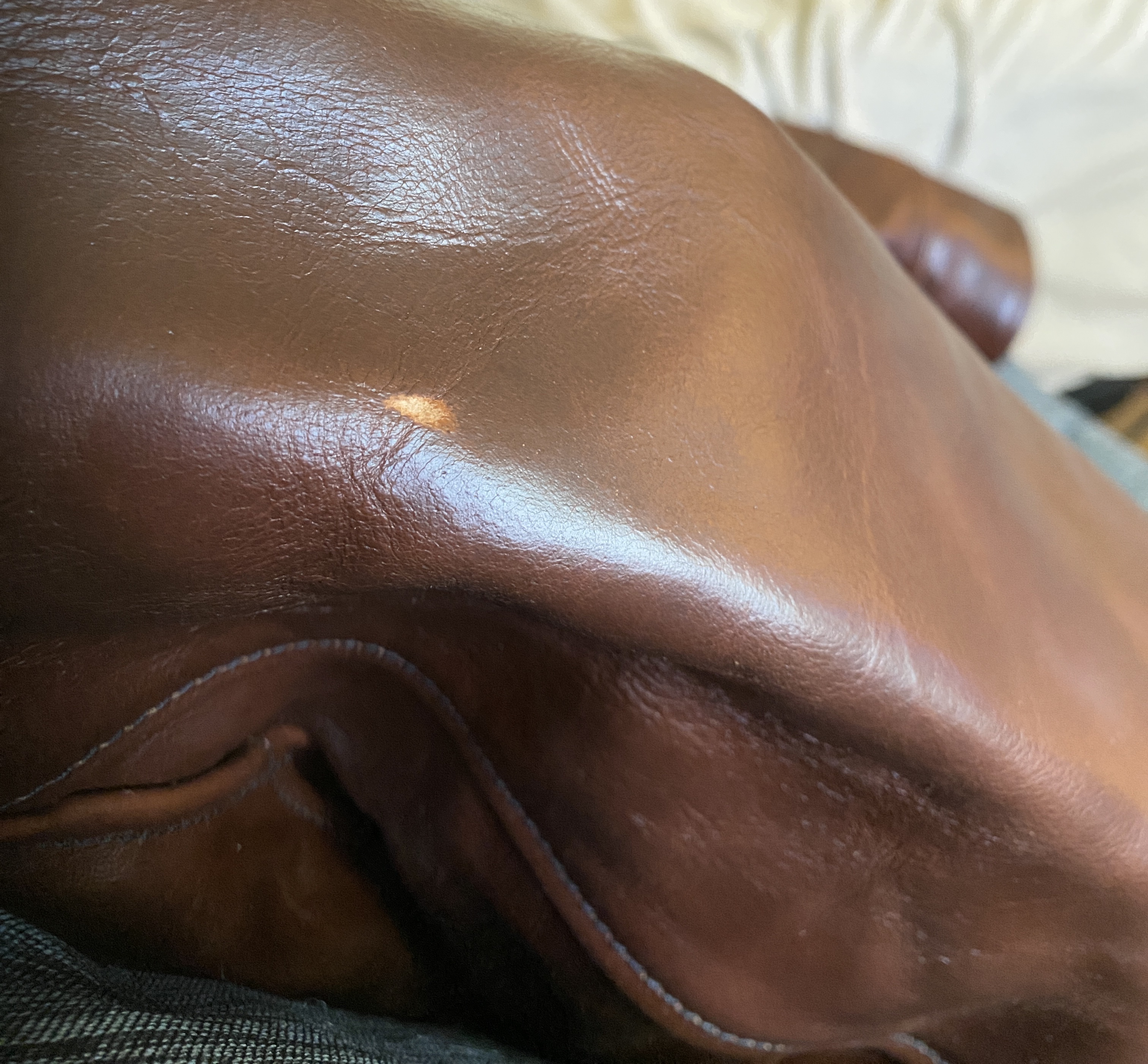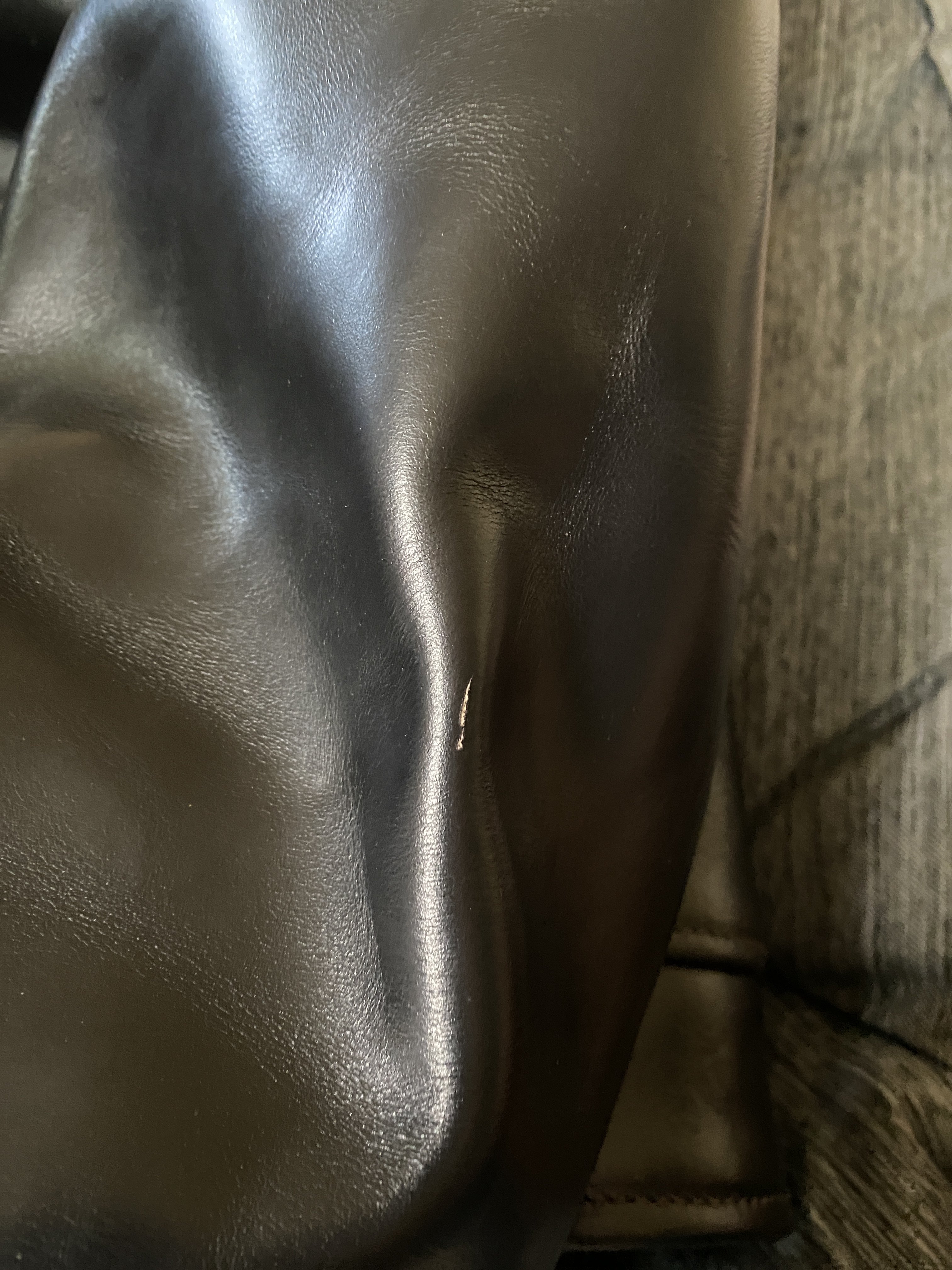 So I emailed Aero right away with pictures showing scar, cut, and the wrong fit of HB deluxe. Two days passed and I received no answer so I emailed again to two of their team member and got a response on the same day, they said those marks weren't there during checking and they suspect the scar from the brown one is due to rubbing in the box during shipping. Which I found quite unconvincing since the jacket is well packed and wrapped with bubble wrap. However, they proposed a partial refund and send me a dye so I can apply it to the scar.
As for the cut on the black jacket, they ask me if it is possible because I cut it when I opened the box.
I emailed back and explain that I have been very careful when opening the box, I also explain to them again the hem of HB deluxe is too big plus the sleeve is too short (I requested 25.25, and comes out at 24.5) so I request the remake of HB deluxe.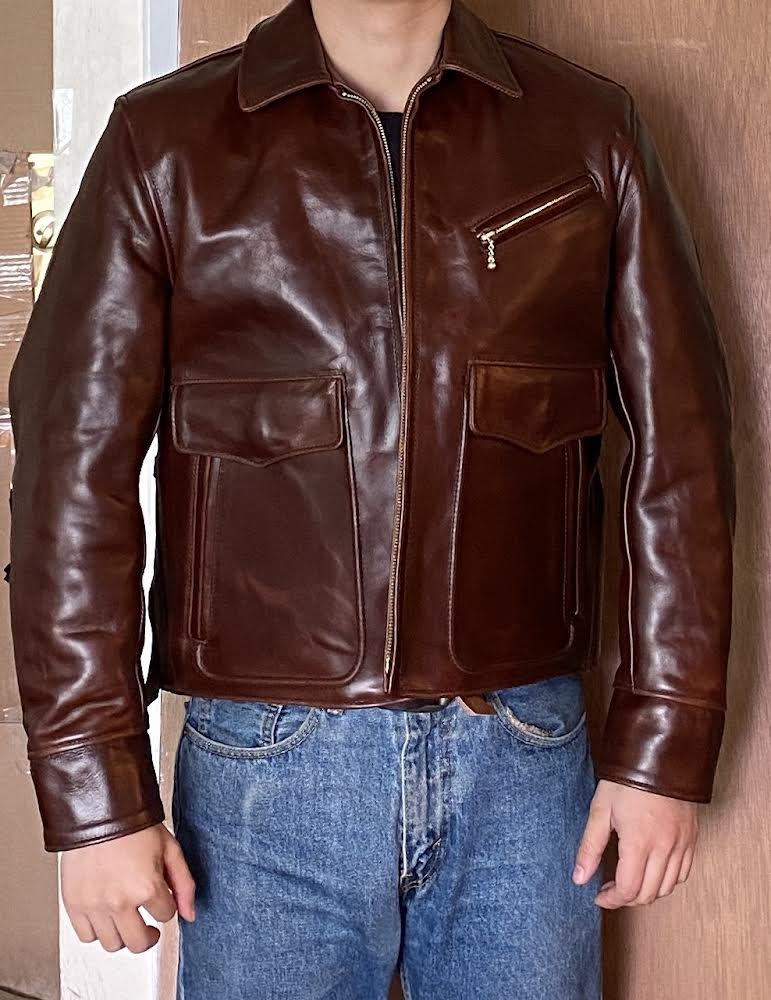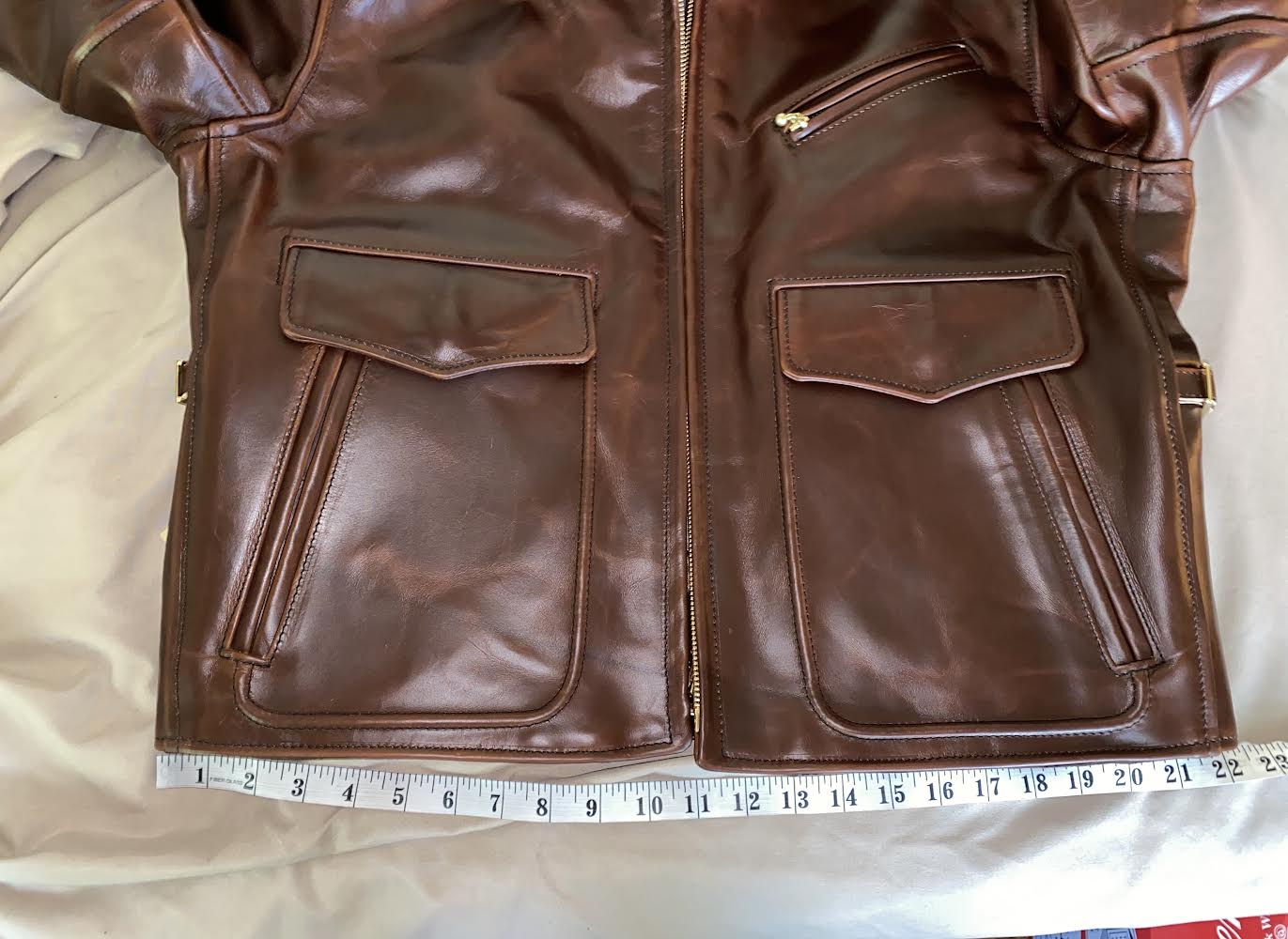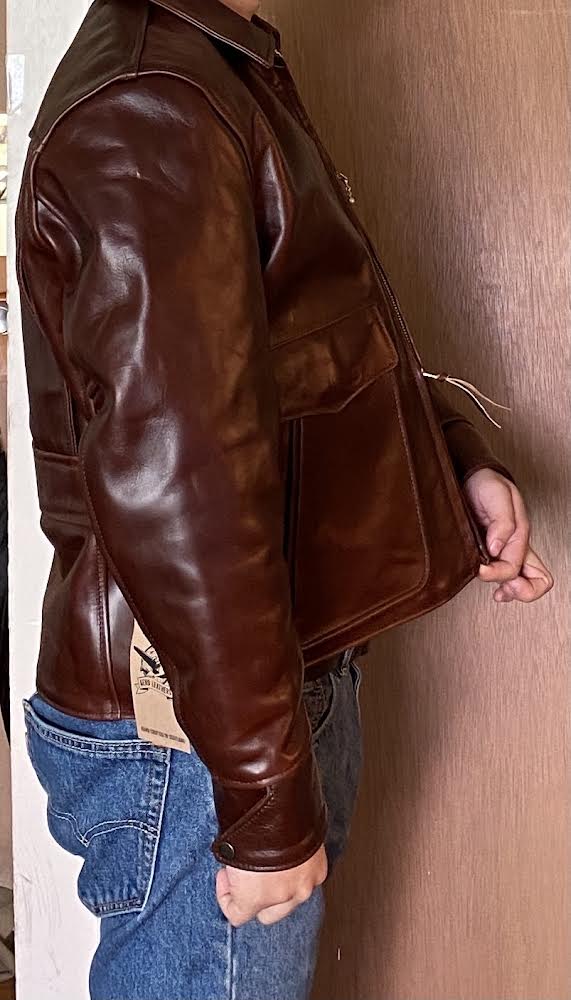 They emailed back to me and asked me again if the cut was done by customs, at this point I really don't want to explain it to them anymore. They also said upon checking my order history I have ordered different sizes including Highwayman in size 42 (and that was my first Aero jacket back in 2007 when Fizz still working there, and the jacket is too big on me), and they said they are surprised I ordered different size of those two since both HWM and HB are the 50s fit, and of course, the size 40 of HB will look bigger on me.
I emailed back to them on 9/29 and heard nothing from them.
I have had two 50 half belt before, one OTR ordered from Aero, and another is a famous super heavy cordovan steerhide, both hem measured no more than 20.5".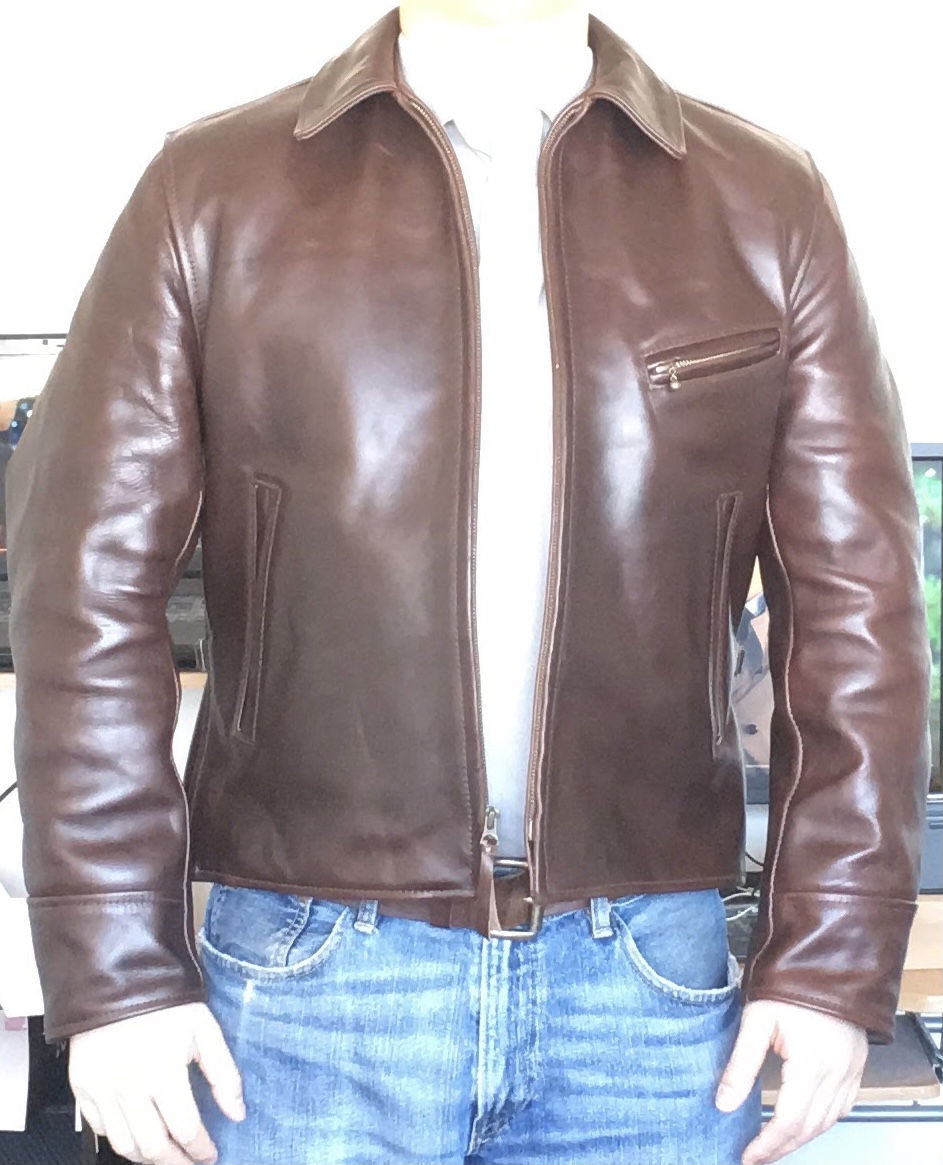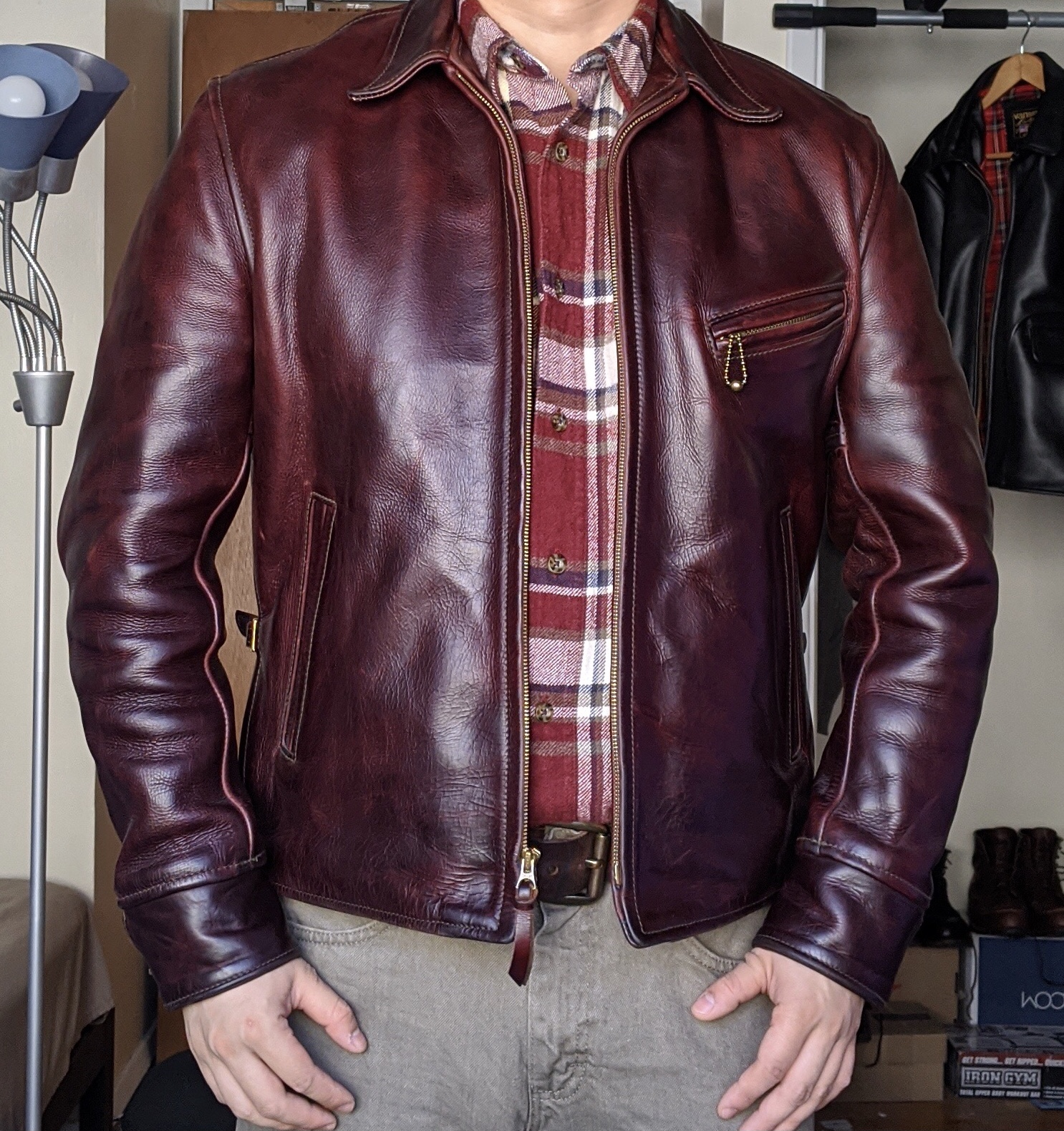 So from the beginning of my first email to them, it has been 11 days and they still not give me a clear answer. If you don't want to remake the jacket, it is fine, give me a straight answer instead of having me wait for your email.